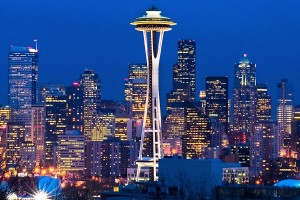 Things to do in Seattle and the northwest region for FREE  5/28 – 5/30. The events are free but if you get hungry or thirsty, you're on your own. Also, some events involve a ferry ride so there would be a fee for that.
Cascade Warbirds Fly-In, Museum of Flight, East Parking Lot, Sat. 9 am – 3 pm
Vintage military aircraft land at The Museum of Flight between 8 am – 9 am. The pilot/owners of these planes will be available to answer questions.
Green Kirkland, Kiwanis Park, Sat. 9 am-noon
Help with restoration work at Kiwanis Park. Be sure to wear work clothes, gloves and if it's raining, bring the appropriate gear. All ages are welcome but ages 13 and younger need to be with an adult while ages 14 to 17 need a signed waiver. Pre-registration is preferred.
ShrimpFest, Brinnon, Sat. 10 am – 5 pm, Sun. 10 am – 4 pm
This festival is all about the Hood Canal spot shrimp. Check out the kids' activities, craft and food booths, belt-sander races and music.
Kitsap Harbor Festival, Port Orchard Marina Park and Bremerton Boardwalk, Sat. & Sun. 11 am – 5 pm
Tall Ships, Vendor Booths, Farmers Markets, Classic Car Show, Seagull Calling Festival, Wings Cook-Off, Murder Mystery Weekend, Sailing Regatta, 5-mile Foot Race, Live Music, Beer Gardens and more.
Around the Market in 80 Minutes, Pike Place Market, Sun. 11 am – 4 pm
Receive clues to search Pike Place Market for 5 check-in points in a timed and scored contest for prizes. Go it alone or do it as a team. Feel free to drop-in anytime for the 80-minute adventure.
Memorial Day Parade, Arlington, Mon. 10 am