Costco Unadvertised Sales: February 2018
*UPDATE* 2/25/18.
Costco offers more sales than what you see in the Costco FEBRUARY 2018 Coupon Book (2/8/18 – 3/4/18). Here are some other deals being offered at Costco. Some deals may be regional but most of these may be offered at your local Costco. Price and participation may vary by location.
Check out my other post:
Costco MARCH 2018 Coupon Book (3/15/18 – 4/8/18).
Click on the post link to take you to the individual post that describes the product and lists the prices.
All items are while supplies last!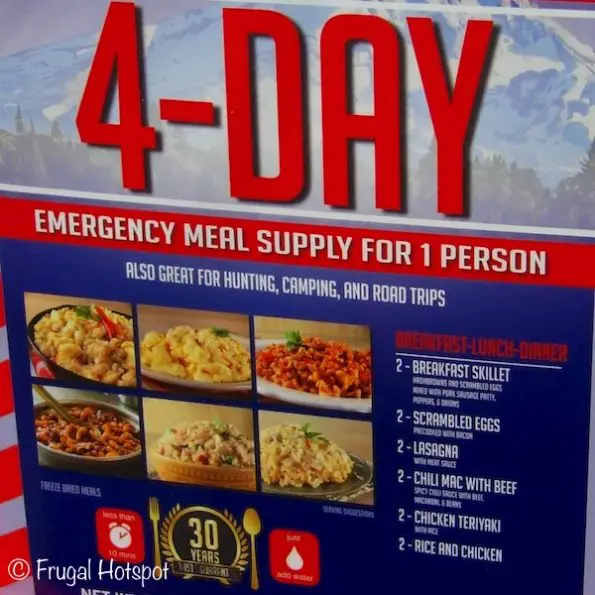 FOOD
Annie's Organic Cinnabunnies Cereal 27.25 oz  $5.49 (exp. 3-11-18) Reg. Price= $7.89
Mountain House 4-Day Emergency Meals for 1 person $48.99 (exp. 3-18-18) Reg. Price= $58.99 (Item #1161120)
Oven Roasted Chicken Teriyaki Bowl 6/12.5 oz  $7.99 (exp. 3-4-18) Reg. Price= $10.99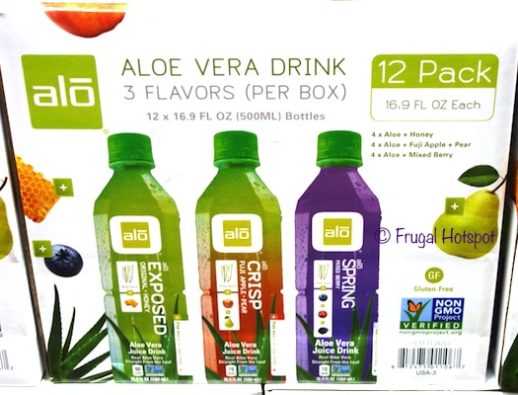 BEVERAGES
Alo Aloe Vera Drink Variety 12/16.9 oz  $10.49 (exp. 3-18-18) Reg. Price= $13.99 (Item #1134203)
Cheribundi Tart Cherry 100% Juice 3/32 oz  $6.49 (exp. 3-18-18) Reg. Price= $9.99 (Item #1100596)
Zico Coconut Water 9/1 ltr  $13.99 (exp. 3-25-18) Reg. Price= $17.99 (Item #976964)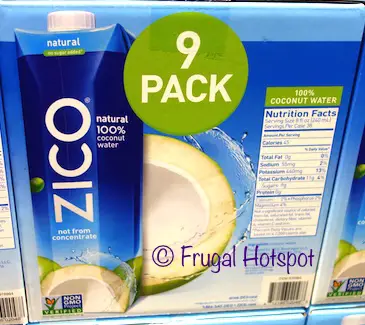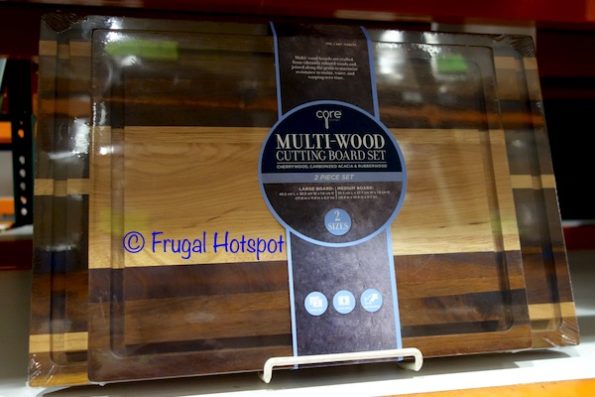 KITCHEN
American Standard Food Waste Disposer  post $69.99 (exp. 3-4-18)
Apache Mills Entrance Mat  post $7.99 (exp. 2-25-18)
Con-Tact Shelf Liner 2-rolls (30 ft total) $14.99 (exp. 3-11-18) Reg. Price= $18.99
DeLonghi Nespresso  Coffee/Espresso Maker  post $119.99 (exp. 2-25-18)
Eco Living S/S 2.1 Gal. Trash Can 2-Pk  post $15.99 (exp. 2-25-18)
Eco Living 12.4 Gal. Motion Sensor Trash Can  post $39.99 (exp. 2-25-18)
Harmonics Linen Beige Porcelain Tile  post $12.99 (exp. 2-25-18)
Kohler Malleco Touchless Faucet  post $199.99 (exp. 2-25-18)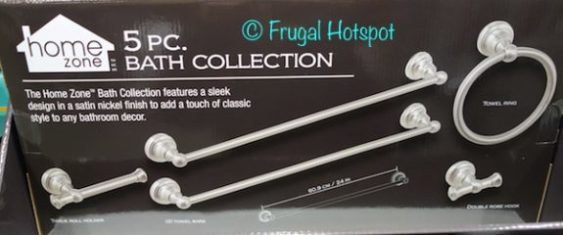 Other HOME
3M Command Damage Free Hanging  $9.99 (exp. 2-25-18) Reg. Price= $13.99 (Item #899562)
Berkshire Life Sweater Soft Throw post $9.99 (exp. 3-2-18)
Home Zone 5-Piece Bath Set  post $24.99 (exp. 2-25-18)
Nest WiFi Smart Thermostat  post $189.99 (exp. 2-25-18)
Shark Ion Flex Vacuum  post $229.99 (exp. 2-25-18)
Sunbeam Color Changing Night Light 3-Pk  post $15.99 (exp. 2-26-18)
Waterpik Shower Head  post $23.99 (exp. 2-28-18)
Winix Air Purifier C535  post $99.99 (exp. 4-8-18)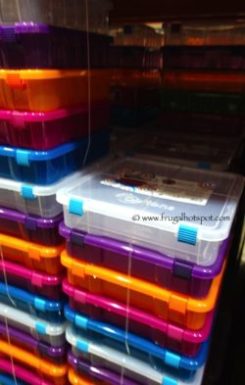 STORAGE
Buddeez Bits and Bolts Storage System  post $15.99 (exp. 2-27-18)
Creative Options Project Box 5-Pc  post $15.99 (exp. 3-4-18)
High Sierra 30″ Wheeled Duffel  post $29.99 (exp. 3-5-18)
SentrySafe Digital Safe 2.0 Cu. Ft.  post $199.99 (exp. 4-1-18)
Whalen 48″ Industrial Metal Workbench  post $149.99 (exp. 2-25-18)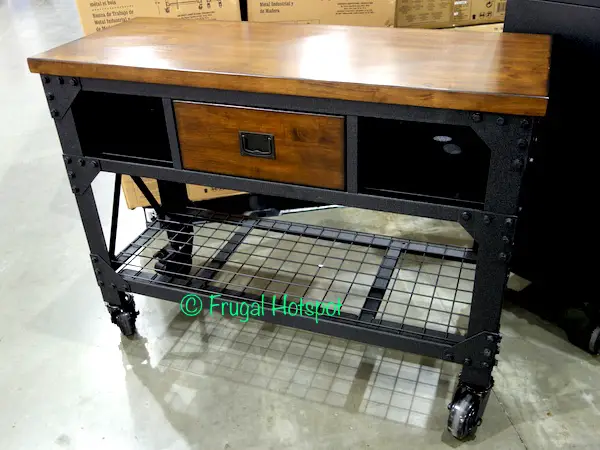 OUTDOORS
PowerStroke Gas Pressure Washer  post $269.99 (exp. 3-5-18)
Ring Floodlight Camera  post $189.99 (exp. 2-25-18)
Wells Lamont 3-Pk Work Gloves  post $15.99 (exp. 2-25-18)
PERSONAL CARE/HEALTH
Gillette Fusion 5 Proglide Cartridges 16-ct  $39.99 (exp. 3-31-18) Reg. Price= $44.99
Oral-B Pro Care Rechargeable Toothbrush  post $79.99 (exp. 2-26-18)
Oral-B Replacement Brush Heads 8-Pk  post $34.99 (exp. 2-26-18)
Philips Norelco Shaver 9850  post $124.99 (exp. 3-4-18)
Silk'n Bella Glide Hair Removal Device  post $119.99 (exp. 3-4-18)
FITNESS
ProForm Trainer 8.0 Treadmill  post $799.99 (exp. 2-25-18)
SKLZ Self-Guided Fitness Kit  post $29.99 (exp. 3-1-18)
OFFICE
HP Envy 7858 Wireless AIO Printer  $119.99 (exp. 2-25-18) Reg. Price= $169.99 (Item #1178015)
HP Officejet Pro 8715/8710 AIO Printer $99.99 (exp. 3-11-18) Reg. Price= $169.99 (Item #1061120)
Meco Upholstered Folding Chair  post $11.99 (exp. 2-25-18)
SOFTWARE
Quickbooks Pro Finance Software 2018  $149.99 (exp. 2-25-18) Reg. Price= $189.99 (Item #1194208)
Turbo Tax Business Federal 2017  $114.86 (exp. 3-3-18) Reg. Price= $119.86 (Item #1193177)
Turbo Tax Deluxe Federal 2017  $34.86 (exp. 3-3-18) Reg. Price= $39.86 (Item #1193215)
Turbo Tax Home & Business Federal & State 2017 $74.86 (exp. 3-3-18) Reg. Price= $79.86 (Item #1193261)
Turbo Tax Premier Federal & State 2017  $64.86 (exp. 3-3-18) Reg. Price= $69.86 (Item #1193274)
VIDEO GAMES + CONSOLE + ACCESSORIES
Star Wars Battlefront II Deluxe PS4 Game  $54.99 (exp. 3-12-18) Reg. Price= $69.99 (Item #1161431)
Xbox One S 500GB Bundle  post $249.99 (exp. 3-3-18)
Xbox One S Controller  $36.99 (exp. 3-4-18) Reg. Price= $44.99 (Item #1083205)
ELECTRONICS
Apple iPad 32GB WiFi Space Gray MP2F2LL/A  $279.99 (exp. 2-26-18) Reg. Price= $319.99
Lenovo Y520 15.6″ Legion Laptop  $899.99 (exp. 3-4-18) Reg. Price= $949.99 (Item #1143370)
LG 4.1 Channel Soundbar w/Subwoofer  $249.99 (exp. 3-3-18) Reg. Price= $349.99 (Item #1095007)
LG 34″ Ultrawide LED PC Monitor (34UM61)  $269.99 (exp. 3-17-18) Reg. Price= $299.99 (Item #1137112)
Logitech MK735 Wireless Keyboard + Mouse  post $44.99 (exp. 3-3-18)
Nest WiFi Smart Thermostat  post $189.99 (exp. 2-25-18)
Sandisk Ultra Plus 64GB Micro SD w/adapter 2-Pk $39.99 (exp. 2-25-18) Reg. Price= $49.99 (Item #1155398)
Seagate Hub 6TB Desktop Hard Drive $114.99 (exp. 3-4-18) Reg. Price=129.99 (Item #1172565)
*****EXPIRED DEALS*****
Asparagus 2.25 lbs  $6.99 (exp. 2-3-18) Reg. Price= $7.99
Cello Cheese Tray Variety Pack 2 lbs  $6.79 (exp. 2-4-18) Reg. Price= $10.79
Coyote Grill Buffalo Chicken Rolls 34 oz  $8.99 Buy One Get One Free  (exp. 2-4-18)
Don Miguel Chicken Mini Tacos 72 ct  $6.99 (exp. 2-4-18) Reg. Price= $9.99
Foster Farms Honey BBQ Wings 5 lbs  $12.99 (exp. 2-4-18) Reg. Price= $16.49
Foster Farms Hot 'n Spicy 5 lbs  $12.99 (exp. 2-4-18) Reg. Price= $16.49
Healthy Choice Chicken Noodle/Rice Soup 10/15 oz.  $7.29 (exp. 2-4-18) Reg. Price= $9.79
Kellogg's Special K Red Berries 43 oz  $6.49 (exp. 2-4-18) Reg. Price= $8.99
Kraft Easy Mac Cups 12/2.05 oz  $6.99 (exp. 2-4-18) Reg. Price= $8.99
Kraft Original Velveeta 2/2 lbs  $9.49  (exp. 2-4-18) Reg. Price= $12.99
Pappalo's Pizza Snack 2/29.65 oz  $5.99 (exp. 2-4-18) Reg. Price= $8.99
Crock-Pot 6-Quart Slow Cooker  post $27.99 (exp. 2-4-18)
Cuisinart Mini Food Processor  post $19.99 (exp. 2-4-18)
KitchenAid 6-Qt Bowl Lift Mixer  post $349.99-$50 MIR (exp. 2-4-18)
Sunbeam Iron  post $21.99 (exp. 2-4-18)
Charisma 30″ x 58″ Bath Towel  post $4.99 (exp. 2-2-18)
Charisma 4-Pc Hand Towel & Washcloth  post $6.99 (exp. 2-2-18)
3M Filtrete Elite Allergen 2200 14″x20″ 3-Pk  $29.99 (exp. 2-4-18) Reg. Price= $39.99 (Item #1006082)
3M Filtrete Elite Allergen 2200 20″x20″ 3-Pk  $29.99 (exp. 2-4-18) Reg. Price= $39.99 (Item #1006108)