Costco Unadvertised Sales: APRIL 2018
*UPDATE* 4/28/18.
Costco offers more sales than what you see in the Costco APRIL 2018 Coupon Book (4/19/18 – 5/13/18).
Here are some other deals being offered at Costco. Some deals may be regional but most of these may be offered at your local Costco.
Click on the post link to take you to the individual post that describes the product and lists the prices. Price and participation may vary by location.
All items are while supplies last!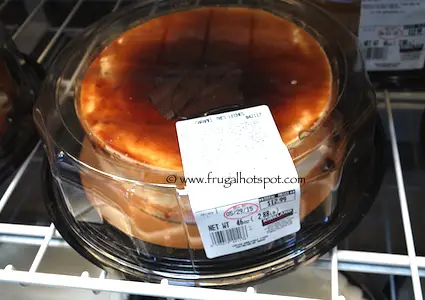 FOOD
5 Gum Variety Pack 15/15 pc  $7.99 (exp. 5-13-18) Reg. Price= $10.99
Caramel Tres Leches (bakery)  $10.99 (exp. 5-6-18) Reg. Price= $12.99 (Item #42117)
Columbus Antibiotic Free Sliced Chicken Breast -$6 off per package (exp. 4-29-18) Reg. Price= $6.99 per lb (average package is $14) (Item #20963)
Delimex Beef Taquitos  66-ct  $7.79 (exp. 5-6-18) Reg. Price= $10.79
Don Miguel Chipotle Chicken Flauta 40 oz  $7.59 (exp. 5-13-18) Reg. Price= $9.99 (Refrigerated)
Kellogg's Nutri-Grain Bar 48-ct  $9.49 (exp. 5-13-18) Reg. Price= $12.49
McCormick Taco Seasoning 24 oz  $2.99 (exp. 5-6-18) Reg. Price= $4.24
Prego Lower Sodium Pasta Sauce 2/67 oz  $5.59 (exp. 5-13-18) Reg. Price= $6.99
Rotisserie Chicken Noodle Soup (deli)  $7.99 (exp. 5-6-18) Reg. Price= $9.99 (Item #955719)
Semolina Bread Loaf 2-pk (bakery)  $5.99 (exp. 5-13-18) Reg. Price= $6.99 (Item #40343)
Snapdragon Vietnamese Pho Bowls 6/2.1 oz  $5.89 (exp. 5-13-18) Reg. Price= $7.89
Splenda Naturals Made with Stevia 500-ct  $13.99 (exp. 4-29-18) Reg. Price= $16.99
The Laughing Cow Light Cheese Wedges 32/0.75 oz  $5.59 (exp. 5-6-18) Reg. Price= $7.99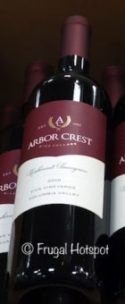 BEVERAGES (wine may not be available at all locations)
Arbor Crest Cabernet 2016 Five Vineyards Columbia Valley 750ml  $10.79  (exp. 4-29-18) Reg. Price= $13.79 (Item #171022)
Delille Four Flags 2014 Cabernet Red Mountain 750ml  $45.99 (exp. 4-29-18) Reg. Price= $57.99 (Item #910474)
Lindemans *Case Sale* Chardonnay Australia 12/750ml  $29.99 (exp. 5-6-18 *Limited supply) Reg. Price= $45.99 (Item #318304)
Starbucks Via Colombian Coffee 26-ct  $10.99 (exp. 5-6-18) Reg. Price= $14.99
HOME
Bissell ProHeat 2X Pet Deluxe Carpet Cleaner  post $199.99 (exp. 5-20-18)
Harmonics Laminate Flooring  post (exp. 4-29-18)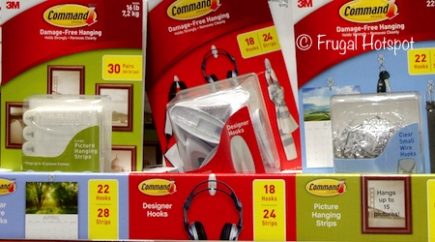 MISC
3M Command Damage Free Hanging (selection many vary) $9.99 (exp. 5-13-18) Reg. Price= $13.99 (Item #899562)
CLEANING
Lysol Advanced Toilet Bowl Cleaner 4/32 oz  $5.99 (exp. 4-29-18) Reg. Price= $7.99
PERSONAL CARE
Always Maxi Extra Heavy Overnight Pads 54-ct  $8.99 (exp. 5-4-18 * Limited supply) Reg. Price= $12.99
Colgate Total Advanced Toothpaste 4/8 oz  $9.99 (exp. 4-29-18) Reg. Price= $13.99
Dove Men's Body Wash 3/18 fl oz  $9.99 (exp. 4-29-18) Reg. Price= $12.99
Gillette Custom Plus 3 Disposable Razors 26-ct  $19.99 (exp. 5-27-18 *Limited supply) Reg. Price= $25.99
HEALTH
Culturelle Digestive Health Probiotic 80-ct  $23.99 (exp. 5-6-18) Reg. Price= $29.99
Terra Kai Org. Juce Fruit/Veggie Vitamin Blend 30-servings  $14.99 (exp. 4-29-18) Reg. Price= $17.99
Tums Assorted Fruit Smoothies 250-ct  $9.29 (exp. 4-29-18) Reg. Price= $11.79
Tums Ultra Strength 265-ct  $8.49 (exp. 4-29-18) Reg. Price= $10.99
Zipfizz 30-ct  $25.99  (exp. 4-29-18) Reg. Price= $27.99 (Flavor selection may vary by location)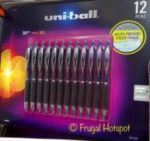 OFFICE SUPPLIES
Scotch Ultra Edge 8″ Scissor 3-ct  $6.99 (exp. 5-13-18) Reg. Price= $9.99  (Item #509768)
Sharpie Markers 25-ct  $10.99 (exp. 6-3-18) Reg. Price= $13.99
Uniball 207 Retractable Gel Pen 12-ct  $7.99 (exp. 6-3-18) Reg. Price= $10.99 (Item #163197)
SHOES
Khombu Ladies Active Sandal  $12.99 (exp. 5-13-18) Reg. Price= $16.99 (Item #1179293)
Khombu Men's Active Sandal  $12.99 (Exp. 5-13-18) Reg. Price= $16.99 (Item #1179295)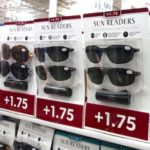 OUTDOORS
2-Pack Sun Readers Reading Glasses  post $11.99 (exp. 5-13-18)
Coolaroo Ready-To-Hang Shade Sail  post $19.99 (exp. 5-6-18)
EasyOn GutterGuard  post $59.99 (exp. 5-13-18)
Exterior Sun Shade 8'x8′  post $49.99 (exp. 5-13-18)
Westfield Timber Ridge Director's Chair with Side Table  post $20.99 (exp. 4-29-18)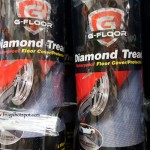 AUTOMOTIVE/GARAGE
Armorall Protectant 3-Pk  $6.99 (exp. 4-29-18) Reg. Price= $9.99
Diamond Tread Waterproof Garage Floor Cover  post $119.99 (exp. 4-29-18)
Goodyear Floor Mats 4-Pc Set  post $9.99 (exp. 4-29-18)
Mobil 1 Advanced Full Synthetic Motor Oil 6/1 Qt  $27.69 (exp. 4-29-18) Reg. Price= $37.69
Scott Shop Towels 10 rolls of 55 sheets  $11.99 (exp. 4-29-18) Reg. Price= $14.99 (Item #703510)
WD-40 Lubricant 2-ct  $8.99 (exp. 4-29-18) Reg. Price= $10.99
Winplus Car Jump Start  post $49.99 (exp. 4-29-18)
Winplus Shop Stool  post $39.99 (exp. 4-29-18)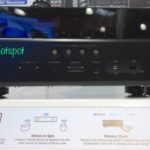 ELECTRONICS
EcoDrift Waterproof Speaker  post $44.99 (exp. 4-28-18)
Fuji XP130 Waterproof Camera Bundle  $184.99 (exp. 5-5-18) Reg. Price= $199.99 (Item #9000130)
HP Officejet Pro 8715/8710 AIO Printer  $109.99 (exp. 4-29-18) Reg. Price= $169.99 (Item #1061120)
LG 24″ LED PC Monitor 24MP60  $109.99 (exp. 5-5-18) Reg. Price= $129.99 (Item #1137108)
LG SH7B 4.1 Channel Soundbar w/Subwoofer  $199.99 (exp. 4-28-18) Reg. Price= $249.99 (Item #1095007)
Logitech Wireless Mouse  post $17.99 (exp. 4-28-18)
Logitech Wireless Keyboard + Mouse  post $44.99 (exp. 4-28-18)
Yamaha 2.1 Channel Soundbar w/Subwoofers  $139.99 (exp. 4-28-18) Reg. Price= $159.99 (Item #1181070)
********EXPIRED********
Premier Protein Bar 22/2.53 oz  $15.49 (exp. 4-2-18) Reg. Price= $19.99
Trident Original Gum 15/14 ct  $6.89 (exp. 4-2-18) Reg. Price= $8.99
Trident Spearmint Gum 15/14 ct  $6.89 (exp. 4-2-18) Reg. Price= $8.99
Bagels 12-ct (bakery)  $4.99 (exp. 4-8-18) Reg. Price= $5.99
Kilobassa Organic Grass-Fed Beef Sausage  -$2 off per package  (exp. 4-8-18) (Item #47073)
Lindt Lindor Blueberries and Cream Truffles 21.2 oz  $7.79 (exp. 4-8-18) Reg. Price= $10.79
Lindt Lindor Chocolate Truffles 21.2 oz  $7.79 (exp. 4-8-18) Reg. Price= $10.79
Otis Spunkmeyer Chocolate Chunk Cookie Dough 96 oz (frozen)  $7.79 (exp. 4-8-18) Reg. Price= $11.79
Easy Living Indoor Outdoor Rug 7'10" x 12′  post $99.99 (exp 4-8-18)
Nest WiFi Smart Thermostat  post $189.99 (exp. 4-8-18)
Winix Air Purifier C535  post $99.99 (exp. 4-8-18)
Secret Outlast Invisible Solid AP/DO 5/2.6 oz  $10.49 (exp. 4-5-18) Reg. Price= $13.99
Sonicare 5000 ProtectiveClean 2-Pk Toothbrushes  post $74.99 (exp. 4-8-18)
Fitbit Charge 2 Fitness Wristband  post $119.99 (exp. 4-8-18)
Nautica Men's Crew Neck T-Shirts 3-Pk  $11.99 (exp. 4-8-18)
Duracell 380 Lumen Flashlight 3-ct  $14.99 (exp. 4-6-18) Reg. Price= $19.99 (Item #1600086)
Duracell 1000 Lumen Flashlight  $14.99 (exp. 4-8-18) Reg. Price= $19.99 (Item #1600081)
Scosche Magnetic Phone Mount 2-Pk   post $29.99 (exp. 4-8-18)
Microsoft Surface Pro Bundle  $899.99 (exp. 4-7-18) Reg. Price= $1,099.99 (Item #1170375)
Netgear Nighthawk Modem Router  post $149.99 (exp. 4-7-18)
Samsung 8″ Galaxy Tab A 16GB Titanium w/Sleeve  $129.99 (exp. 4-7-18) Reg. Price= $169.99 (Item #481408)