Costco Unadvertised Sales: JULY 2018
*UPDATE* 7/28/18.
Costco offers more sales than what you see in the Costco July 2018 Coupon Book.
Here are some other deals being offered at Costco. Some deals may be regional but most of these may be offered at your local Costco.
Click on the post link to take you to the individual post that describes the product and lists the prices. Price and participation may vary by location.
All items are while supplies last!
One of my blog visitors, Stephanie, reports that the Nature's Blend Wild Bird Food (40 lbs) is on sale this weekend for $14.99. It's regularly priced at $19.99. Select locations. (Sale price not valid at Covington, WA.)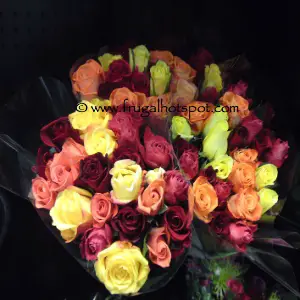 FLORAL
2 Dozen Premium Roses  $13.99 (exp. 7-29-18) Reg. Price= $16.99 (Item #283169)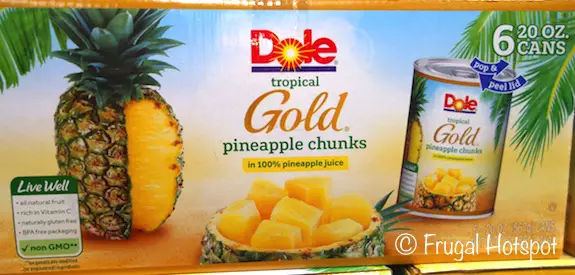 FOOD
Annie's Org. Cinnabunnies 27.25 oz  $5.49 (exp. 7-29-18) Reg. Price= $7.89
Braided Apple Strudel 8-ct (bakery)  $6.49 (exp. 8-5-18) Reg. Price= $7.99
Dole Tropical Gold Pineapple Chunks 6/20 oz  $5.99 (exp. 8-5-18) Reg. Price= $7.99
General Mills Cereal Cup 12-ct  $6.79 (exp. 7-29-18) Reg. Price= $8.79 (4 Honey Nut Cheerios, 2 Cheerios, 3 Cinnamon Toast Crunch, 3 Lucky Charms)
Haagen Dazs Dulce Cookie Squares 10/3 oz  $8.49 (exp. 8-5-18) Reg. Price= $11.99
Kirkland Signature Farmed Atlantic Salmon 3 lbs (frozen)  $19.99 (exp. 7-31-18) Reg. Price= $25.99
Mt. House Freeze Dried Foods 13-pk  $49.99 (exp. 7-29-18) Reg. Price= $59.99 (Item #800196)
Natursource Org. Salad Topper 32 oz  $5.99 (exp. 7-29-18) Reg. Price= $7.99
Nongshim Udon Noodle Soup 6/9.73 oz bowls $9.99 (exp. 8-5-18) Reg. Price= $13.99
Planters Roasted Salted Peanuts 8/6 oz  $5.49 (exp. 8-19-18) Reg. price= $7.99
Plums 4 lbs  $6.99 (exp. 8-5-18) Reg. Price= $7.99
Stevia in the Raw 800-ct  $11.99 (exp. 7-29-18) Reg. Price= $14.99
Wholly Org. Guacamole 3/16 oz  $9.99 (exp. 7-29-18)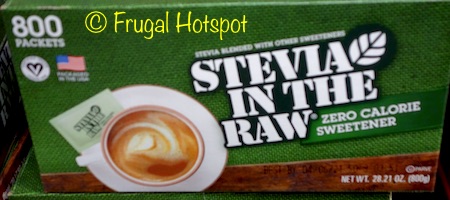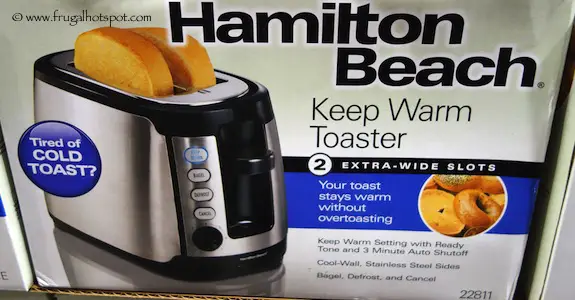 KITCHEN
Calphalon 10-Pc Copper Cookware  post $199.99 (exp. 8-5-18)
Con-tact Shelf Liner 2-Roll Pack  $14.99 (exp. 8-19-18) Reg. Price= $18.99 (Item #1171570)
Core Kitchen 3-Pk Cutting Board  post $11.99 (exp. 7-29-18)
Cuisinart Mini Food Processor  post $19.99 (exp. 7-29-18)
FoodSaver Replacement Pack  post $29.99 (exp. 7-29-18)
Hamilton Beach 2-Slot Toaster  post $14.99 (exp. 7-29-18)
Luminarc Working Glass 12-Pc  post $15.99 (exp. 7-29-18)
Mr. Coffee 12-Cup Coffee Maker  post $23.99 (exp. 7-29-18)
Ninja NJ600 Pro Blender 1000  post $59.99 (exp. 8-5-18)
Sensible Eco Living 12.4 Gal. Trash Can  post $39.99 (exp. 9-2-18)
Seville Classics Drawer Organizer 2-Pk  post $19.99 (exp. 7-29-18)
Signature Housewares 6-Pc Bowls  post $13.99 (exp. 7-29-18)
SodaStream  post $59.99 (exp. 8-5-18)
Tramontina Cast Iron Skillets  post $23.99 (exp. 7-29-18)
Tramontina Mixing Bowls 3-Pc  post $14.99 (exp. 7-29-18)
Vitamix E320 Blender  post $279.99 (exp. 7-29-18)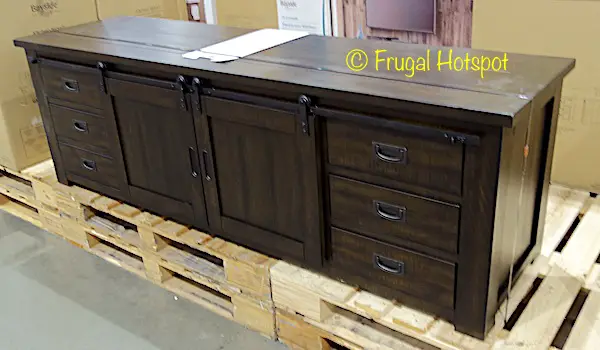 FURNITURE etc.
Bainbridge Tia Sectional with Ottoman  post $999.99 (exp. 7-29-18)
Bayside Furnishings TV Console  post $299.99 (exp. 8-7-18)
Bridgeport Crystal Floor Lamp  post $59.99 (exp. 7-29-18)
Synergy Fabric Pushback Recliner  post $239.99 (exp. 8-5-18)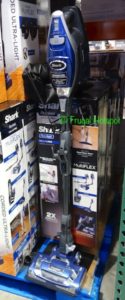 VACUUM
Bissell ProHeat Pet Pro Carpet Cleaner  post $149.99 (exp. 7-29-18)
iRobot Roomba 805 Vacuum  post $344.99 (exp. 8-31-18)
Shark Rocket Vacuum  post $129.99 (exp. 7-29-18)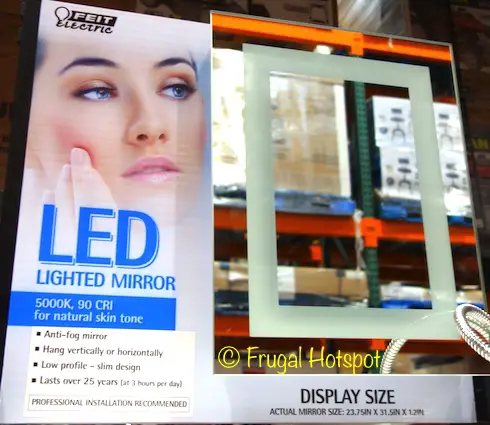 BATH/LAUNDRY
Charisma Bath Towel  post $5.99 (exp. 8-2-18) (Item #6000001 only)
Collapse and Store Laundry Basket  post $9.99 (exp. 7-29-18)
Feit Electric Lighted Mirror  post $49.99 (exp. 8-31-18)
Hansgrohe Shower Set  post $149.99 (exp. 7-29-18)
Home Zone 5-Pc Bath Set  post $24.99 (exp. 7-29-18)
Kohler Converge Shower Head  post $59.99 (exp. 10-31-18)
Sunbeam Ceramic Iron  post $22.99 (exp. 7-29-18)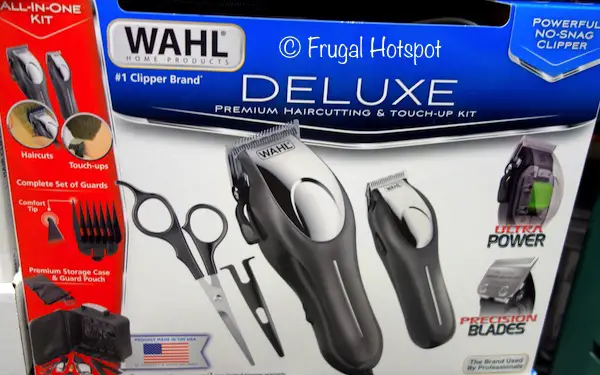 PERSONAL CARE
Amope Foot File Kit  post $34.99 (exp. 7-29-18)
Philips Norelco Shaver  post $74.99 (exp. 7-29-18)
T3 Featherweight Hair Dryer  post $79.99 (exp. 8-31-18)
T3 Straightening Iron  post $49.99 (exp. 8-5-18)
T3 Styling Wand  post $59.99 (exp. 9-2-18)
Wahl Deluxe Haircut Kit  post $23.99 (exp. 7-29-18)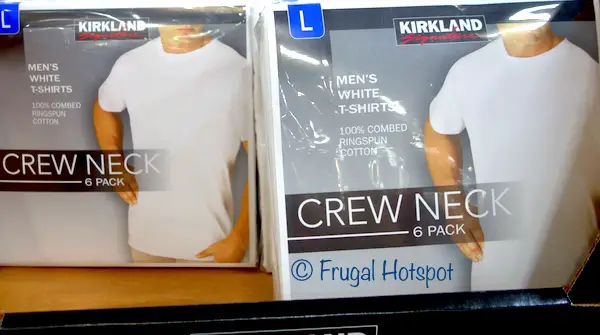 APPAREL
Carole Hochman Ladies Crew Socks 6-Pairs  $6.99 (exp. 8-2-18) Reg. Price= $8.99 (Item #1159638)
KS Men's Crew Neck Tee 6-Pk  post $14.99 (exp. 8-9-18)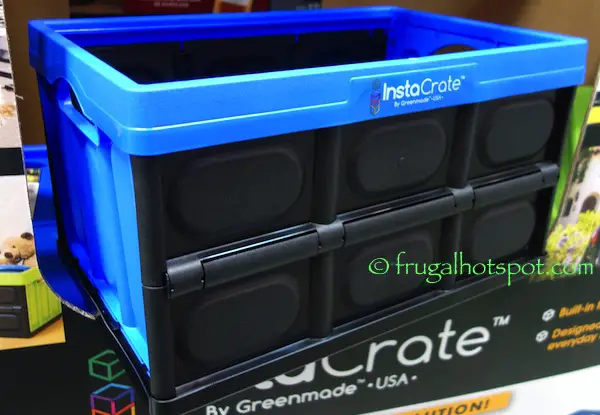 STORAGE
Buddeez Bits and Bolts Hardware Storage  post $15.99 (exp. 8-19-18)
InstaCrate Collapsible 12-Gal. Bin  post $5.99 (exp. 8-19-18)
Iris Storage 12.9-Qt 6-Pack  post $14.99 (exp. 8-19-18)
Iris Storage 45-Qt 3-Pack  post $13.99 (exp. 8-19-18)
Pop-Up Trunk Organizer  post $11.99 (exp. 7-31-18)
SentrySafe Digital Safe  post $199.99 (exp. 8-5-18)
Seville Classics 2-Pk Storage Cube  post $19.99 (exp. 7-29-18)
Seville Classics Garment Rack  post $34.99 (exp. 8-19-18)
Whalen 5-Shelf Storage Rack  post $56.99 (exp. 8-19-18)
Whalen Industrial Rack  post $129.99 (exp. 8-19-18)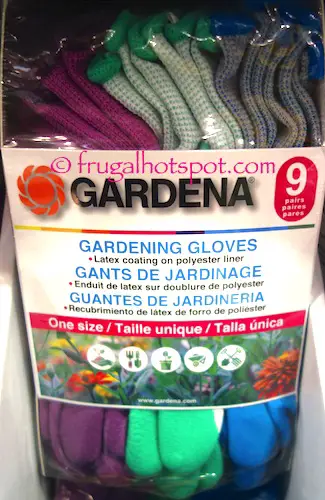 OUTDOORS
Gardena Gardening Gloves 9-Pairs  post $7.99 (exp. 7-29-18)
Naturally Solar LED Pathway Lights 8-Pk  post $39.99 (exp. 7-29-18)
WL Work Gloves 9-Pairs  post $6.99 (exp. 7-29-18)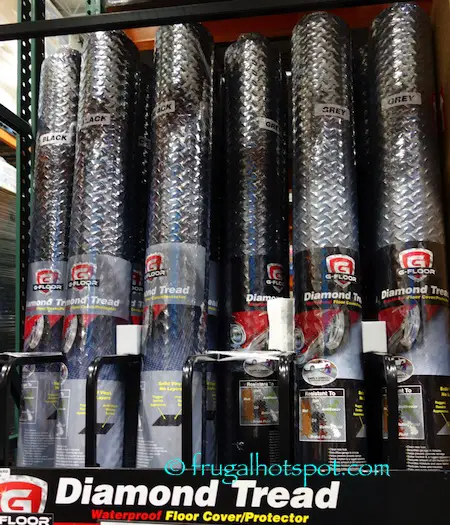 AUTOMOTIVE/SHOP
Buddeez Bits and Bolts Hardware Storage  post $15.99 (exp. 8-19-18)
G-Floor Garage Floor Cover  post $119.99 (exp. 8-3-18)
Goodyear Wiper Blade  post $4.99 (exp. 8-12-18)
Pop-Up Trunk Organizer  post $11.99 (exp. 7-31-18)
Wet N Protect/Wheel Care Combo 4-Pk $8.99 (exp. 8-12-18) Reg. Price= $10.99 (Item #736260)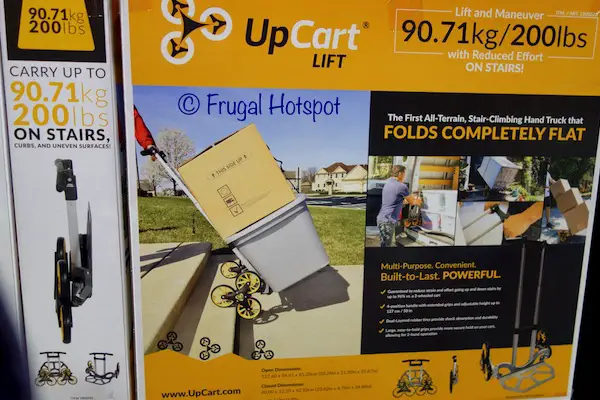 MISC.
UpCart Stair Climbing Hand Truck  post $59.99 (exp. 7-30-18)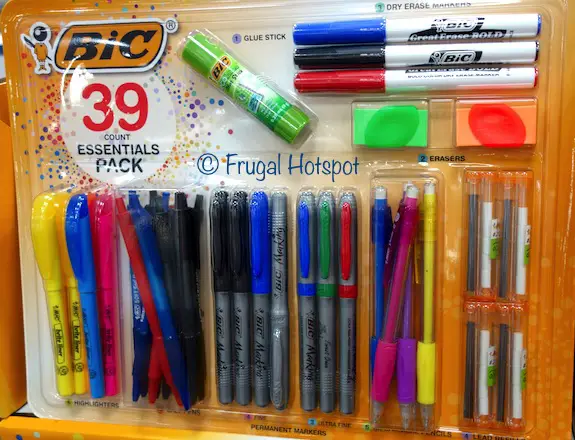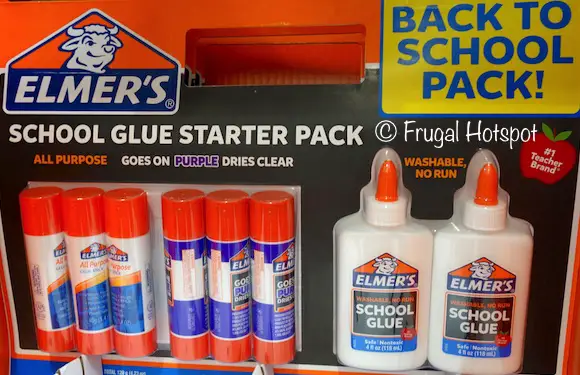 OFFICE/School Supplies
Bic Writing Set 39-pc  $6.39 (exp. 7-30-18) Reg. Price= $9.89 (Item #1234687)
Elmer's Glue School Starter Pack 8-ct $7.49 (exp. 7-29-18) Reg. Price= $9.49 (Item #1225558)
Expo Dry Erase Markers 18-ct  $10.99 (exp. 7-29-18) Reg. Pri ce= $13.99 (Item #684495)
Five Star 1″ Flex Binder 2-Pk $9.99 (exp. 7-29-18) Reg. Price= $13.99 (Item #289477)
Five Star 2″ Zipper Binder  $10.99 (exp. 7-29-18) Reg. Price= $14.99 (Item #2017007)
iPoint Electric Pencil Sharpener  post $14.99 (exp. 8-26-18)
Moleskine Cahier Notebook Journal 6-Pk  $14.99 (exp. 7-29-18) Reg. Price= $19.99 (Item #463964)
Pentel Twist Click Mechanical Pencil 6-Pk  $6.89 (exp. 8-12-18) Reg. Price= $8.89 (Item #469342)
Pilot G2 Gel Pen 20-pc  $12.99 (exp. 8-5-18) Reg. Price= $16.99 (Item #856294)
Sharpie Highlighter 18-ct  $7.99 (exp. 7-29-18) Reg. Price= $9.99 (Item #1225516)
Top Flight 3-Subject Notebook 120-pg/ 3-pk  $6.49 (exp. 7-29-18) Reg. Price= $8.49 (Item #567457)
Tops View Binder 1.5″ D-Ring 4-Pk  $7.99 (exp. 7-29-18) Reg. Price= $9.99 (Item #871660)
Uniball 207 Retractable Gel Pen 12-ct $7.99 (exp. 7-29-18) Reg. Price= $10.99 (Item #163197)
Xerox Premium Paper 800-ct/ 24 lb $5.49 (exp. 7-29-18) Reg. Price= $6.99 (Item #428437)
Zebra Retractable Pens 40-ct  $3.99 (exp. 7-29-18) Reg. Price= $8.99 (Item #135893)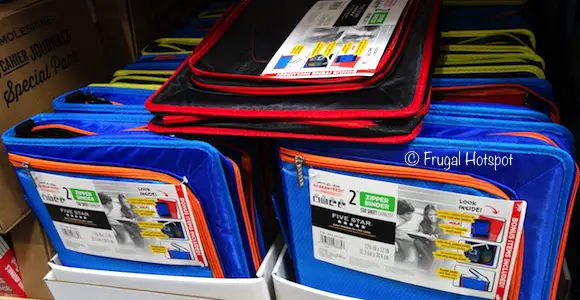 LAPTOPS/COMPUTERS
Asus 17.3″ GL703 ROG Laptop  $1,199.99 (exp. 7-29-18) Reg. Price= $1,299.99 (Item #1241016)
Dell XPS8930 Desktop Computer  $899.99 (exp. 7-29-18) Reg Price= $999.99 (Item #1187232)
MONITORS
LG 34″ Ultrawide LED Monitor  $279.99 (exp. 7-28-18) R eg. Price= $299.99 (Item #1137112)
AUDIO
Yamaha 7.2 Channel Receiver  post $349.99 (exp. 7-30-18)
PRINTERS
HP Officejet Pro 8715/8710 AIO Printer  $99.99 (exp. 8-5-18) Reg. Price= $169.99 (Item #1061120)
HP OJ5258 Wireless AIO Printer  $54.99 (exp. 7-29-18) Reg. Price= $89.99  (Item #1230914)