Use the Special Order Cake Form at your local Costco to order a 10″ decorated round cake that serves around 16 people, for $15.99 (was $12.99 in June 2022). The half sheet cake, that serves around 48 people, is now priced at $24.99 (was $19.99 in June 2022).
For now, the designs are: Roses with your choice of color, All white roses, Scored flowers, Balloons, Candles, Rainbow, and Costco bear (so cute!).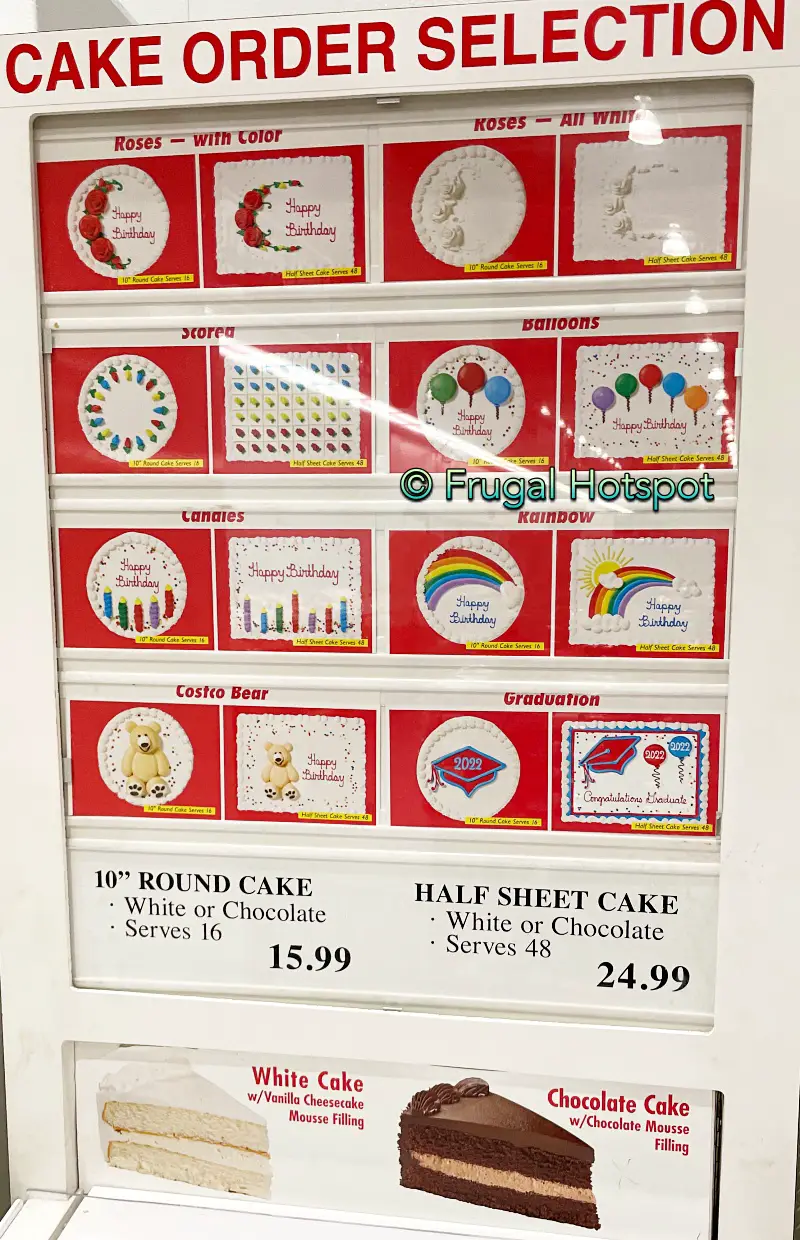 As an Amazon Associate, I earn from qualifying purchases.
Friendly Reminder: Please remember to keep the cake refrigerated. You can always freeze leftovers (thaw in refrigerator 24 hours before serving).
Visit frugalhotspot.com to see what's new and to check out deals from Costco.
---
*UPDATE* 8/4/20.
Costco sheet cakes are back!! They were gone for about 5 months because of Coronavirus / Covid-19 but now they are back at select locations. Yay! They're not available for same-day purchase, but you can place a special order one day in advance.
---
6/13/19.
I have to admit that my favorite cake is simply a Costco Sheet Cake. It doesn't matter if it's vanilla or chocolate, they are both amazing. Besides ordering them for birthdays, you can also get seasonal decorated cakes. Plus, one of the most popular places to buy a graduation cake is actually Costco. In 2012, Costco sold around one million sheet cakes during the eight-week graduation season!
These half sheet cakes weigh in at about 9.5 pounds, measures 12 inches by 16 inches, and can serve around 48 people. What an affordable way to feed a crowd at just $19.99 (price may be higher in Alaska, Hawaii and Puerto Rico) for any special occasion like birthdays, baby showers, Mother's Day, Valentine's Day, Father's Day, graduation and so on. And designs may change from year to year with input from Costco bakers, who do such a great job skillfully decorating every cake by hand.
To personalize your cake, fill out the cake order selection form at your Costco bakery, giving them a 1-day advanced notice. One option is a white cake that is filled with 2 pounds of vanilla cheesecake mousse and iced with white buttercream. The other option is a chocolate cake filled with 2 pounds of chocolate truffle mousse and iced with chocolate buttercream. Include a personal message and select your colors for roses (if that's the design selected).
---
If you are purchasing a graduation cake, include the school colors.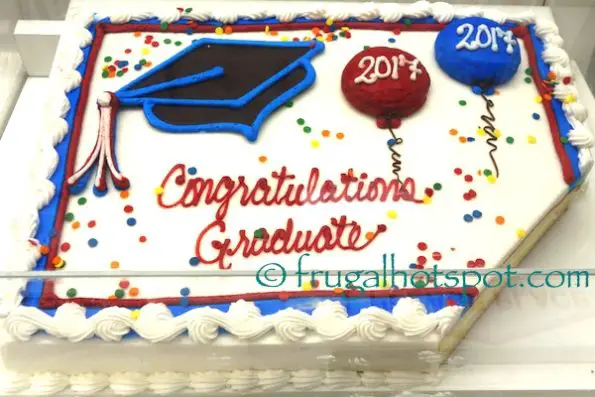 Here are some graduation cake options that were available at the Covington, WA Costco in 2015.
Kentlake and Kentwood High Schools: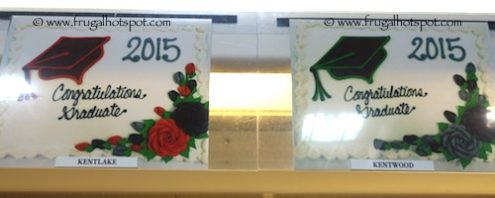 Auburn Mt. View and Auburn Riverside High Schools:
Kent-Meridian and Enumclaw High Schools: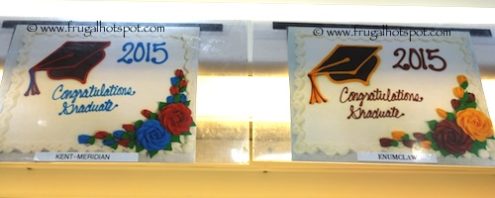 Tahoma and Kentridge and Auburn High Schools:
Let's not forget our university graduates.
University of Washington (UW) and Washington State University (WSU):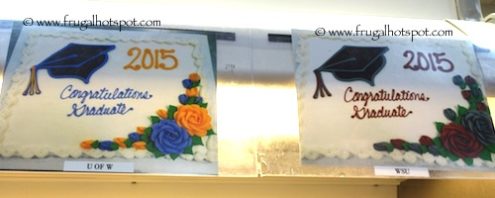 Past Cake Designs & Order Forms

: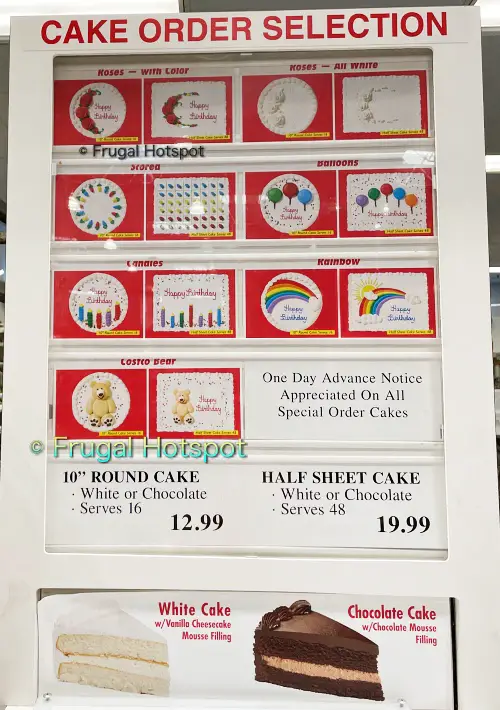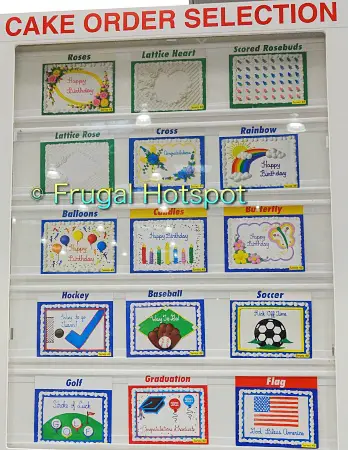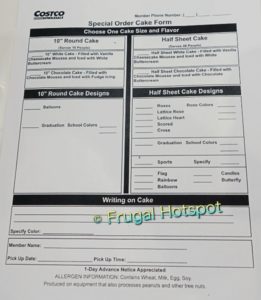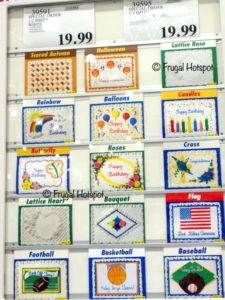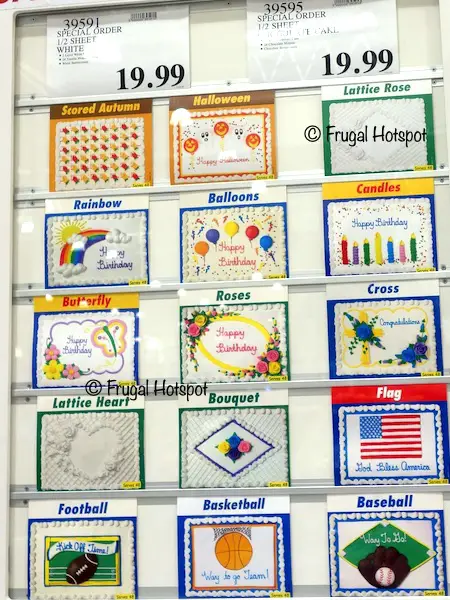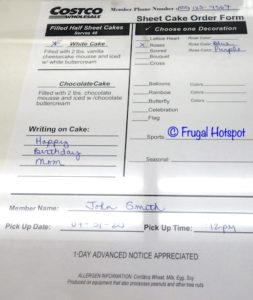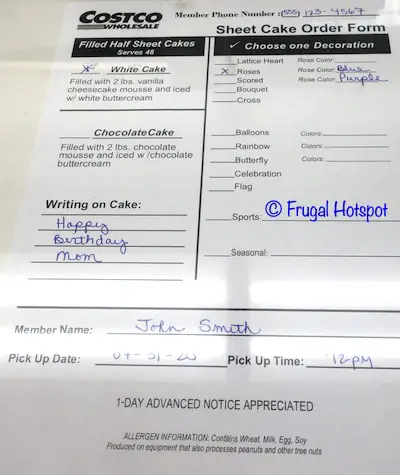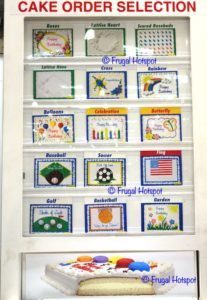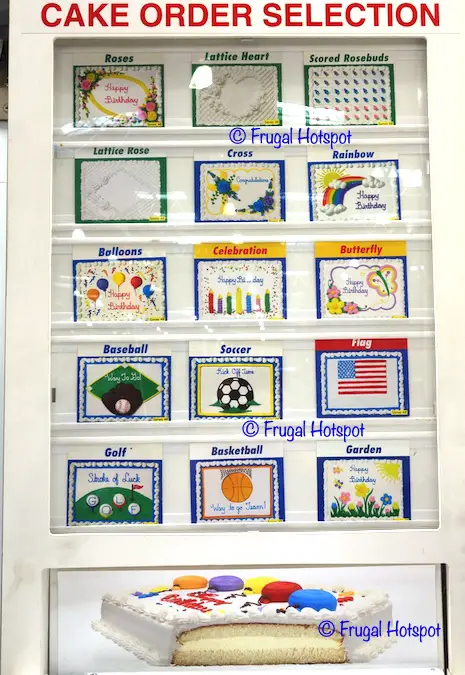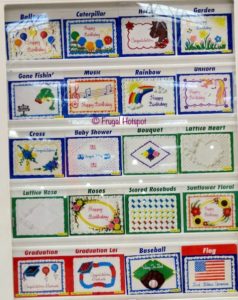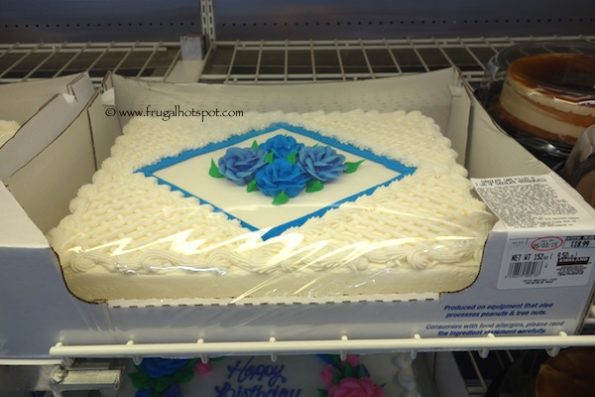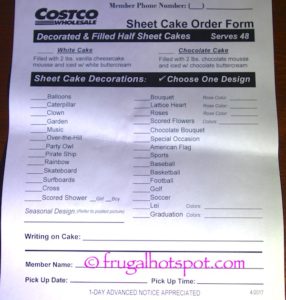 2017: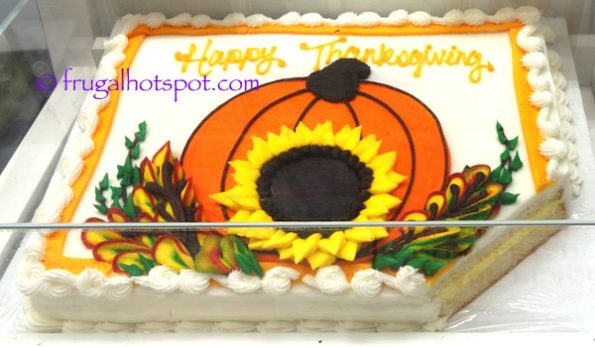 October 2017: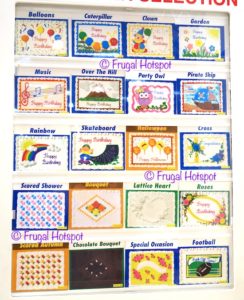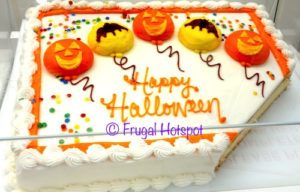 June 2017: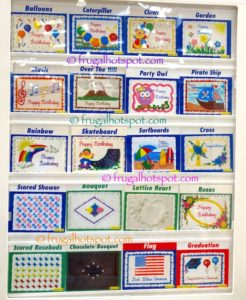 May 2017: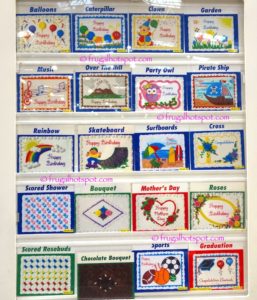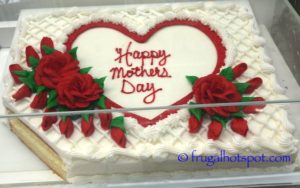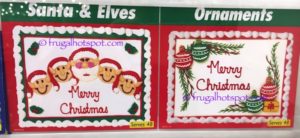 2016: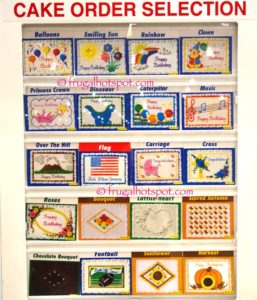 2015: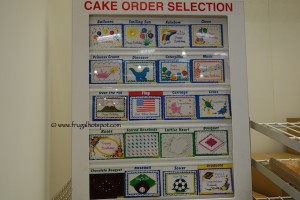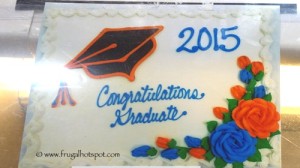 Other options may be available at costco.com for a delivered price. While supplies last.
I spotted these delicious cakes at the Covington, WA location. Price and participation may vary so it may not be available at your local Costco or it may be a different price at your local Costco. Prices may change at any time.
Thanks for supporting my blog!