*UPDATE* 5/2/15.
Here are some highlights from the MAY Costco Coupon Book (5/7/15 – 5/31/15).
Just a reminder: Costco will be closed on Monday, May 25, 2015, in observance of Memorial Day.
Check out my other post:
Costco Unadvertised Deals: MAY 2015.
These prices are from the Covington, WA Costco so your prices may vary. Some items have links to the individual post of the item, with the price and description.
FOOD
Kirkland Signature Torta Sandwich Rolls 12 ct $6.49
Instant Savings: -$1, No Limit
Final Price: $5.49
M&M's $8.99
Instant Savings: -$2.30, Limit 3
Final Price: $6.69
Tony Roma's Baby Back Pork Ribs 3 lbs $14.99
Instant Savings: -$3, Limit 3
Final Price: $11.99
BEVERAGES
Naked Juice Variety Pack 12/10 oz $14.49
Instant Savings: -$4, Limit 4
Final Price: $10.49
Starbucks Frappuccino 12/9.5 oz $14.59
Instant Savings: -$3, No Limit
Final Price: $11.59
Starbucks House Blend K-Cup Portion Packs 54 ct $34.99
Instant Savings: -$5, Limit 5
Final Price: $29.99
HOME/HOUSEWARES
Brita Advanced Pitcher Filters 10 ct $39.99
Instant Savings: -$7, Limit 5
Final Price: $32.99
Brita Wave Water Pitcher with 2 Filters $29.99
Instant Savings: -$7, Limit 5
Final Price: $22.99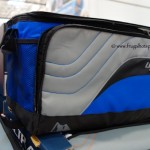 California Innovations Ultra Collapsible Cooler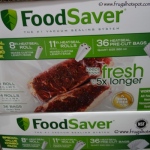 FoodSaver Heat-Seal Vacuum Bag and Roll Combo
Hunter 54″ Bronze Ceiling Fan with Light $99.99
Instant Savings: -$20, No Limit
Final Price: $79.99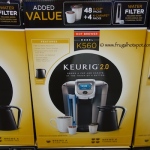 Keurig 2.0 K-Cup Coffee Brewer (K560)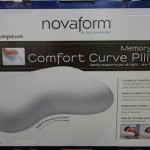 Novaform Memory Foam Comfort Curve Bed Pillow
Oster Dura-Built Blender $34.99
Instant Savings: -$7, Limit 5
Final Price: $27.99
Seville Classics Bamboo Drawer Organizer 2 ct $19.99
Instant Savings: -$4, Limit 5
Final Price: $15.99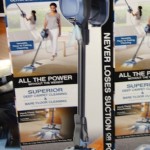 Shark Rocket Corded Ultra-Light Upright Vacuum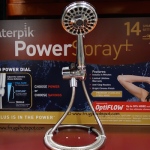 Waterpik Waldorf Handheld Shower Head
Ziploc Space Bags $19.99
Instant Savings: -$5, Limit 10
Final Price: $14.99
HOUSEHOLD
Arm & Hammer OxiClean Max Liquid Detergent 250 oz (160 loads) $14.99
Instant Savings: -$4, Limit 5
Final Price: $10.99
Clorox Automatic Toilet Bowl Cleaner Tabs 6/3.5 oz $10.69
Clorox Toilet Bowl Cleaner 6/24 oz $8.99
Instant Savings: -$2.80, Limit 5 each
Final Price: $7.89 (tabs) or $6.19 (cleaner)
Dixie Ultra Paper Plates 10 1/16″, 170 ct $14.89 &/OR
Dixie Ultra Paper Plates 8 1/2″, 276 ct $15.99
Instant Savings: -$3.20, Limit 2
Final Price: $11.69 (10″) or $12.79 (8″)
Oxi Clean Versatile Stain Remover 13.4 lbs, 290 loads $18.49
Instant Savings: -$4, Limit 4
Final Price: $14.49
Pine-Sol Multi-Surface Cleaner 175 oz $10.49
Discount: -$2.50, Limit 5
Final Price: $7.99
Scotch-Brite Sponges Heavy Duty 21 ct $13.39 &/or
Scotch-Brite Sponges Non-Scratch 18 ct $12.49
Instant Savings: -$2.70, Limit 5 each
Final Price: $10.69 (Heavy Duty) or $9.79 (Non-Scratch)
Swiffer Sweeper Dry Cloths 80 ct $15.49
Swiffer Sweeper Dusters 24 ct $14.79
Swiffer Sweeper Wet Cloths 60 ct $15.79
Instant Savings: -$3.20, Limit 1 per household
Final Price: $12.29 (dry), $11.59 (dusters), $12.59 (wet)
Ziploc Freezer Quart Bags 4/54 ct $10.75
Ziploc Freezer Gallon Bags 4/38 ct $11.99
Instant Savings: -$2.50, Limit 5
Final Price: $8.25 or $9.49
Ziploc Sandwich Bags 4/125 ct $8.99
Instant Savings: -$2, Limit 5
Final Price: $6.99
PERSONAL CARE
Colgate Optic White Toothpaste 5/6.3 oz $13.99
Instant Savings: -$4.50, Limit 2
Final Price: $9.49
Jenna Hipp 8-Piece Mini Nail Polish Kit $9.99
Instant Savings: -$2, Limit 2
Final Price: $7.99
Oral-B Pro-Health CrissCross Toothbrushes 8 ct $13.99
Instant Savings: -$4, Limit 2
Final Price: $9.99
Philips Norelco Shaver 4600 $79.99
Instant Savings: -$20, Limit 5
Final Price: $59.99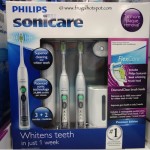 Philips Sonicare FlexCare Rechargeable Toothbrush 2 pk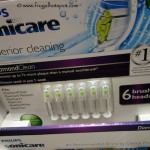 Philips Sonicare Replacement Brush Heads 6 ct
Wahl Deluxe Haircutting Kit $29.99
Instant Savings: -$6, Limit 5
Final Price: $23.99
BABY
Huggies Diapers
Size 1 (204 ct) $38.99
Size 2 (180 ct) $38.99
Size 3 (210 ct) $46.99
Size 4 (180 ct) $46.99
Size 5 (162 ct) $46.99
Size 6 (135 ct) $46.99
Instant Savings: -$6, Limit 2
Huggies Natural Care Plus Baby Wipes 1,160ct $24.99
Instant Savings: -$5, Limit 2
Final Price: $19.99
CLOTHING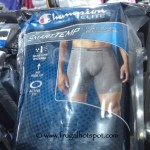 Champion Active Fit Boxer Brief 3 pk
Champion Reversible Sports Bra 2 pk $19.99
Instant Savings: -$5, No Limit
Final Price: $14.99
Gloria Vanderbilt Ladies' Belted Capri $14.99
Instant Savings: -$3, No Limit
Final Price: $11.99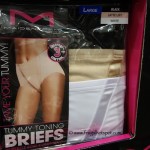 Maidenform Flexees Underwear 3 pk
Unionbay Men's Cargo Short $16.99
Instant Savings: -$3, No Limit
Final Price: $13.99
OFFICE SUPPLIES
Inkjet Cartridge Refill Service at the Costco Photo Center -$2. Limit 2
Scotch Precision Ultra Edge 8″ Scissors 3 ct $9.99
Instant Savings: -$2.50, Limit 5
Final Price: $7.49
ELECTRONICS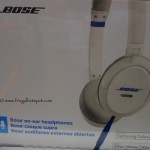 Bose On-Ear Headphones
Garmin 2598LMT 5″ GPS $169.99
Instant Savings: -$40, Limit 3
Final Price: $129.99
HP Envy 7645 Wireless All-in-One Printer $169.99
Instant Savings: -$60, Limit 3
Final Price: $109.99
HP Pavilion 15.6″ TouchSmart Laptop with beatsaudio $799.99
Instant Savings: -$125, Limit 5
Final Price: $674.99
Panasonic ZS40 Compact Digital Camera $349.99
Instant Savings: -$70, Limit 3
Final Price: $279.99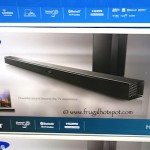 Samsung Wireless Audio Soundbar HW-HM45C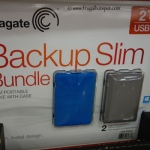 Seagate 2TB Portable Hard Drive
Sony AZ1VR Action Cam Mini POV HD Camcorder Kit $349.99
Instant Savings: -$50, Limit 3
Final Price: $299.99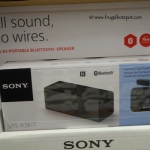 Sony SRS-X3KIT Portable Bluetooth Speaker with Case
PHONES
AT&T  Samsung Galaxy S 5  $0 Down with 24 Monthly Payments of $22.92 + $50 Costco Cash Card (MIR)
T-Mobile  Samsung Galaxy Note 4  $0 Down with 24 Monthly Payments of $31.24 + $50 Costco Cash Card (MIR)
Verizon  Samsung Galaxy S 5  $0 Down with 24 Monthly Payments of $20.83 + $50 Costco Cash Card (MIR)
OPTICAL
Buy 1 pair of eyeglasses and get $30 off each additional pair for the same individual
OUTDOORS
Subaru Electric Start 3100 PSI Gas Pressure Washer $299.99
Instant Savings: -$30, No Limit
Final Price: $269.99
AUTOMOTIVE
$70 off set of 4 Michelin Tires (some exclusions apply)
More prices coming soon…