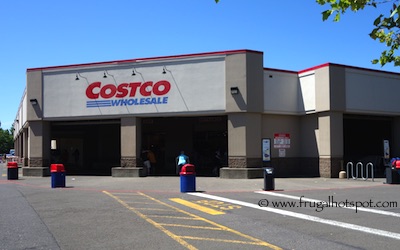 6/15/15.
I recently tagged along on my husband's business trip to Portland, Oregon and decided to check out Costco while I was there. The hardest part was deciding which Costco to choose. I ended up going to the one at 4849 NE 138th Ave, in order to take advantage of the beautiful drive along the Columbia River. The car needed a fill-up so I'm glad that this location had a gas station. What a treat is was to have a gas attendant fill-er-up. Ok, it's actually illegal to pump your own gas in Oregon. I was expecting it to be a long wait but the gas attendant was very efficient.


I'm always curious about the food court offerings at various Costco warehouses and I was pleasantly surprised (and jealous) that this Costco sells gelato in the food court.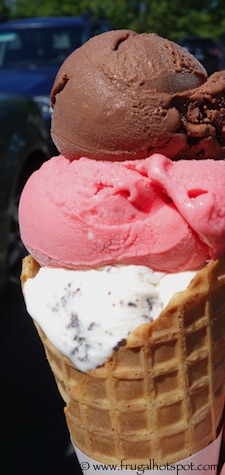 Gelato flavors include Chocolate, Strawberry and Stracciatella (Vanilla with Chocolate Shavings). A 3-scoop waffle cone is only $1.50. You Oregonians are so lucky to have gelato in your Costco food court! I've got to find another excuse to visit Portland again.
Other than that, everything else was pretty much the same as my local Covington, WA Costco, including the sales and prices. But the bonus is that there is no sales tax in Oregon so we purchased a few things like headphones and housewares and saved a bit of money.
Speciality departments include:
ATM, Auto Buying Program, Bakery, Executive Membership, Food Court, Fresh Deli, Fresh Meat, Fresh Produce, Gas Station, Hearing Aids, Independent Optometrist, Inkjet Cartridge Refill, Membership, Optical Department, Pharmacy, Photo Center, Special Order Kiosk, Tire Service Center, Travel.
HOURS
M-F  10:00 am – 8:30 pm
Sat    9:30 am – 6:00 pm
Sun   10:00 am – 6:00 pm
4849 NE 138th Ave
Portland, OR 97230-3401
(503) 258-3700