11/16/15.
If you're craving some caffeine after a busy shopping trip at Costco, you can now head to the food court and grab a cup of coffee from the new Rubi Micro Cafe self-service kiosk. In select West coast Costco warehouses, you can grab a Kirkland Signature 16-ounce coffee made from freshly ground whole beans for just $1. For an additional 25¢, you can even get a mocha.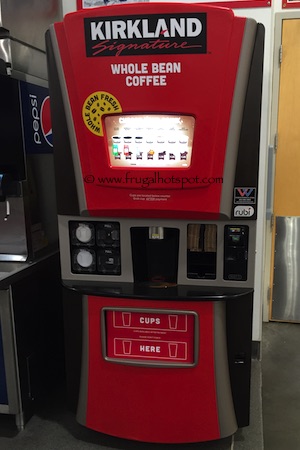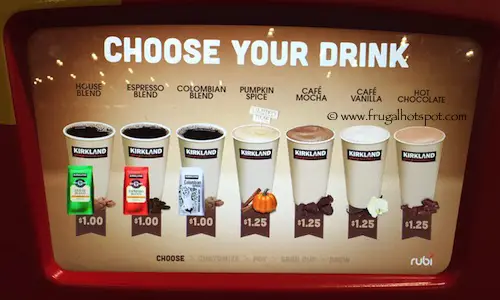 The coffee kiosk is pretty easy to use. Choose your drink. The current offerings include Kirkland Signature House Blend, Espresso Blend, Colombian Blend, Pumpkin Spice, Café Mocha, Café Vanilla, and Hot Chocolate. Next, you can customize it with cream and sugar or pay extra for extra strength or extra syrup.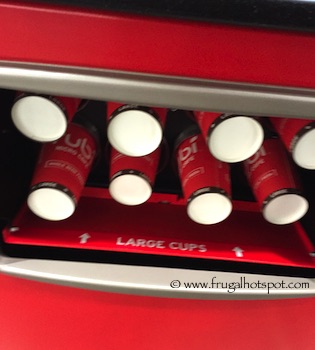 Swipe your credit card or insert cash and then a door will open where you grab a coffee cup.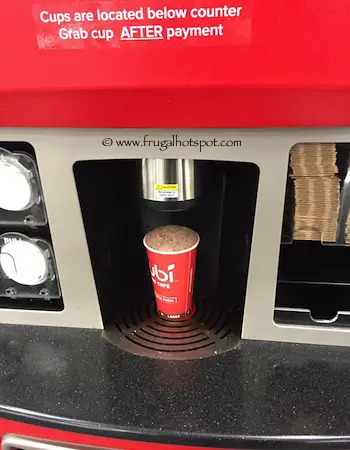 Place it under the dispenser and the machine will begin grinding the coffee beans. It uses a French Press technique and brews the coffee to 195° F. After your coffee is dispensed, pop on a lid and grab a sleeve if you need it.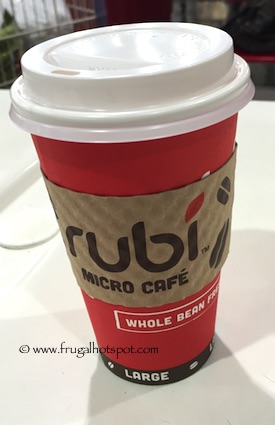 So, how does it taste? Not too bad, actually. Obviously, it doesn't compare to the vast upscale coffee shops in Seattle but in a pinch, it'll do.