7/10/17.
When I had heard that select Costco locations, like the one in Seattle, were testing out a new cheeseburger in the food court, I knew I had to make the trip to SoDo, brace for the crowds and try it for myself.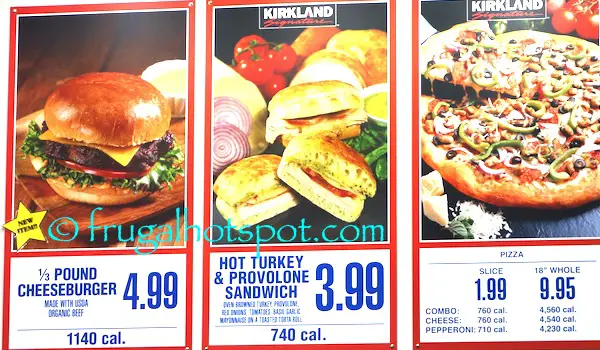 After a surprisingly short wait, I had my hands on the new, massive 1/3 pound cheeseburger. It's made with USDA organic beef and served on a fluffy Challah bun with romaine lettuce, tomato and cheddar cheese. The secret sauce that's spread on both the top and bottom bun is a smoked Thousand Island dressing.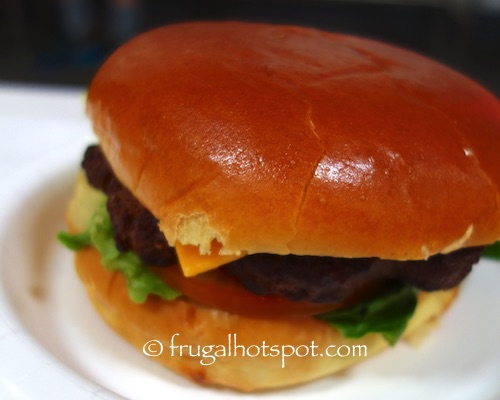 I took a few bites and then headed over to the condiment station to add some ketchup and chopped onions. I wish they had some pickles to brighten up the flavor. The burger was fairly tasty but could have used a sprinkling of salt and pepper on the meat, which was also a little dry. But the Challah bun was so yummy!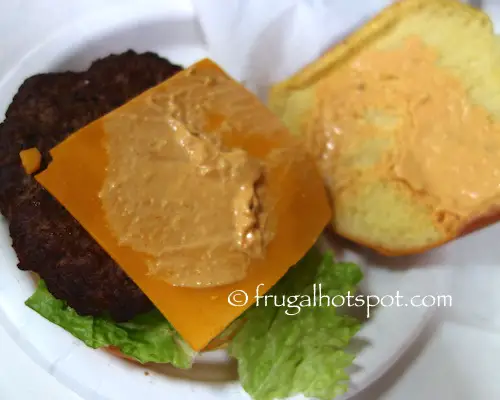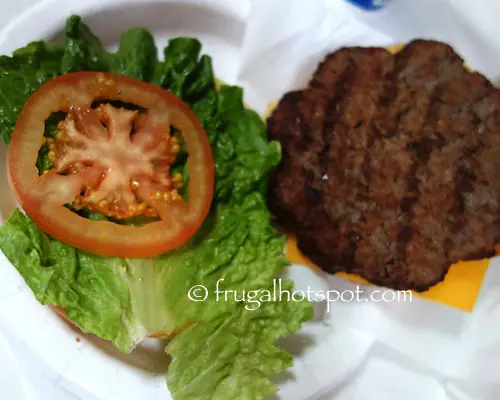 At a whopping 1140 calories, it is really quite filling and ultimately, I wasn't able to finish it. About 10% of the other folks eating at the food court were trying out the burger, too. I asked a few of them what they thought and it was unanimous – it was pretty good but the patty was dry.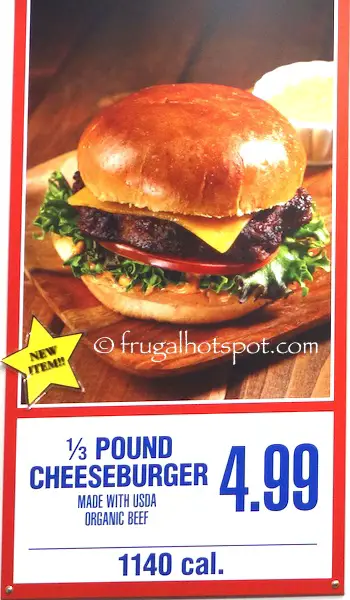 As for me, I think it's wonderful that Costco is offering an organic option in their food court and at $4.99, it's a pretty good value. It wouldn't be my favorite from the food court, but on a rare occasion I might try it again. But, I'd probably get it to-go and stop off somewhere for some fries.