4/20/19 © Frugal Hotspot
*SALE UPDATE* 8/10/23.
The ProKeeper Produce Keeper 4-Pack from Costco is designed to keep your fruits and vegetables fresh, longer. Each container has a built-in colander so it's quick and easy to rinse off your produce. But, you'll want to store your fruits and veggies first in the containers and rinse them only when you're ready to use them to prevent premature spoilage.
Each ProKeeper Produce Keeper has an air-flow vent system along with a bottom tray that holds water you add for specific foods (or collects excess water from foods like berries). The lid has directions for which produce needs water added to the base and which ones need the air flow vent opened. The containers are small with a 1.1-quart capacity so with bulk size food packaging from Costco, you'll need several containers just to hold 1 package of strawberries.
Costco's Price and Sale Dates
*SALE UPDATE* 8/10/23.
The ProKeeper Produce Keeper 4-Pack is on sale at select Costco locations for $21.99, through August 13, 2023. That is $8 off Costco's new regular price of $29.99. While supplies last. Prices, inventory, and sale dates may vary by location and may change at any time without notice. To see if your local Costco carries this item, give them a call and ask about Item #1681589.
Food Storage Features
Includes (4) Produce Keepers (1.1 qt each)
Helps keeps produce fresh with air-flow vent system and bottom tray for water
Stackable in the fridge for a clean and organized look
Built-in colander
Silicone seal on lid
BPA-Free
Dishwasher safe on top rack
Dimensions: 7.9" W x 4.8" D x 3.11" H (20.1 cm x 12.2 cm x 7.9cm) each
Capacity: 1.1 Quart (1.1 L) each
Materials: ABS, Polypropylene and Silicone
Mfg: Progressive International
[FOOD NOT INCLUDED]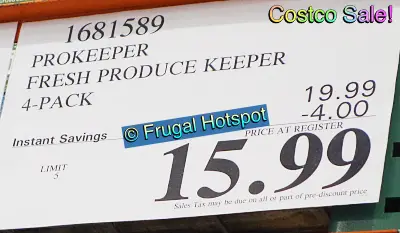 PREVIOUS VERSION Costco Item #1217456: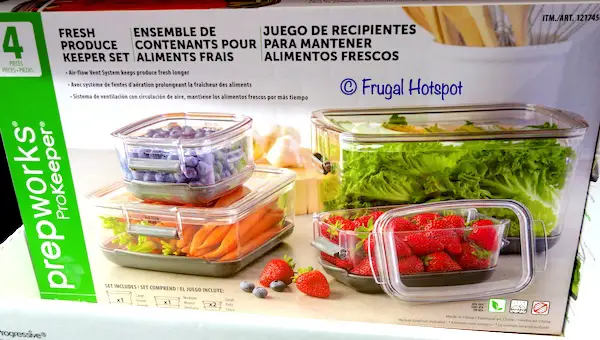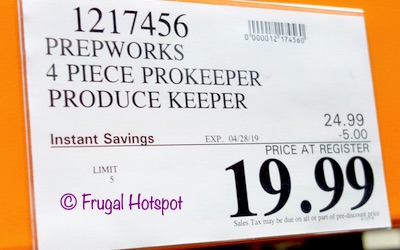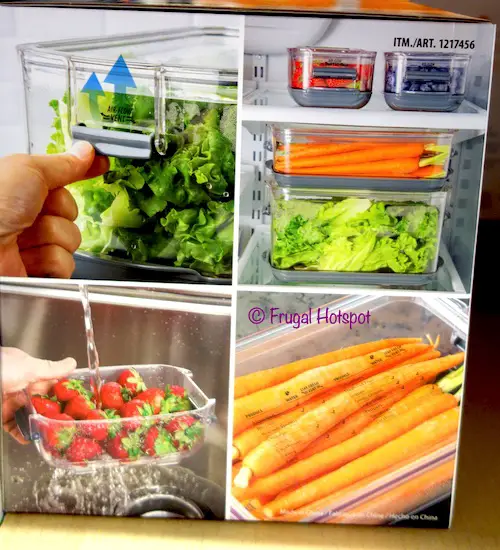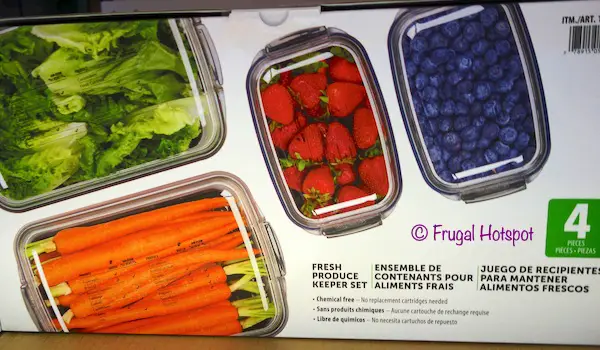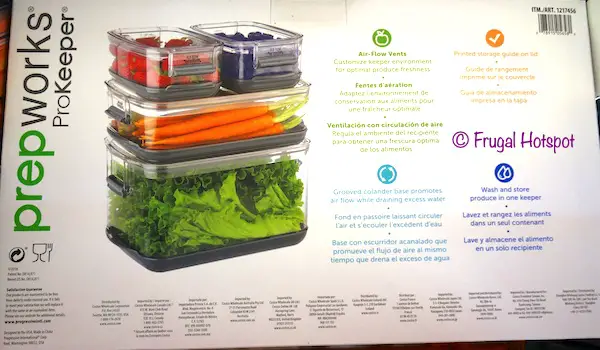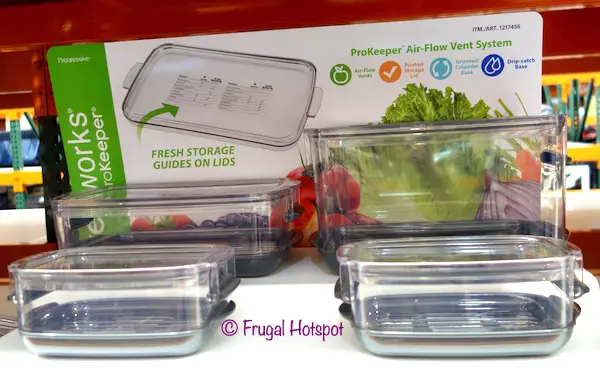 Previous Set: (2)  1.1 Quart + Lid (Small: 7.7″ x 3.1″ x 4.8″), (1) 2.9 Quart + Lid (Medium: 10.9″ x 3.6″ x 7.1″), (1)  5.6 Quart + Lid (Large: 10.9″ x 5.9″ x 7.1″)