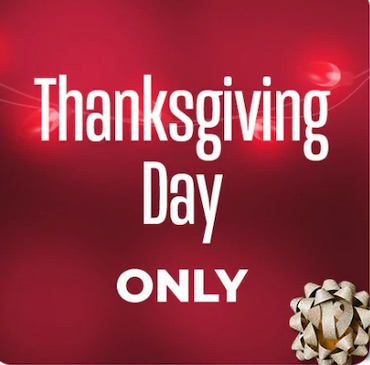 11/28/19.
If you need a little break and want to get a headstart with some online shopping, check out costco. com for their Thanksgiving Day Only Sale. Valid on November 28, 2019, while supplies last.
*UPDATE* 11/28/19. 7:12 pm PST.
It looks like Costco's website is being overwhelmed with online shoppers so they have decided to extend the Thanksgiving Day Only Sale through Friday, November 29, 2019 (if the item is still available).
Costco warehouses are closed on Thanksgiving Day.