3/28/22.
Give your car or truck the ultimate wash with the Chemical Guys Ultimate Car Wash & Shine 10-Piece Essentials Kit from Costco. This kit includes the soap, wheel cleaner, interior protectant, chenille wash mitt, microfiber towels, dirt trap and a bucket to store it all!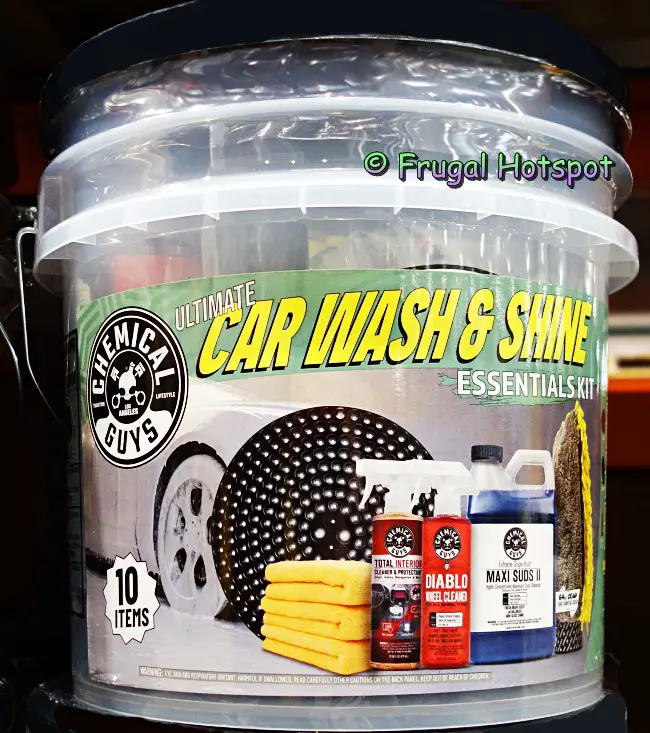 Costco's Price
3/28/22.
The Chemical Guys Ultimate Car Wash & Shine 10-Piece Essentials Kit is available at select Costco locations for $54.99, while supplies last. Item #1640770.
I spotted this item at the Covington, Washington Costco but it may not be available at all Costco locations. Prices may vary by location. When in doubt, call your local Costco before you go.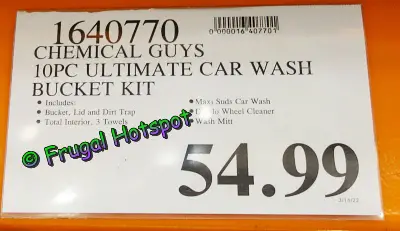 Items in the Kit
Heavy Duty Bucket: Made with durable ultra-thick plastic; Use it to hold soapy water and/or use it to store car washing supplies; 4.25 gallons
Bucket Lid
Dirt Trap Bucket Insert: Place the Dirt Trap at the bottom of your bucket to trap dirt and debris under the one way filter to keep your wash water cleaner
Three Way Chenille Wash Mitt: Use the 3 different sides of the ultra-soft Chenille Wash Mitt to gently remove stuck on dirt from your car's surface; 10″ x 7″ x 2″
Maxi Suds Car Wash Soap: Wash your ride and remove dirt and debris with foaming bubbles with the huge 64-oz bottle of ultra sudsy maintenance shampoo
Diablo Wheel Cleaner: Gently remove dirt, brake dust, and contamination from wheels and rims to reveal the perfect finish with the oxygen-infused cleaning power; 16 fl oz
Total Interior Cleaner & Protectant (Black Cherry Scent): Wipe away dust, dirt, and fingerprints from virtually any interior surface, all while laying down a layer of UV protection; 16 fl oz
Professional Grade Microfiber Towels (3): Soak up liquids, wipe, buff off tire shine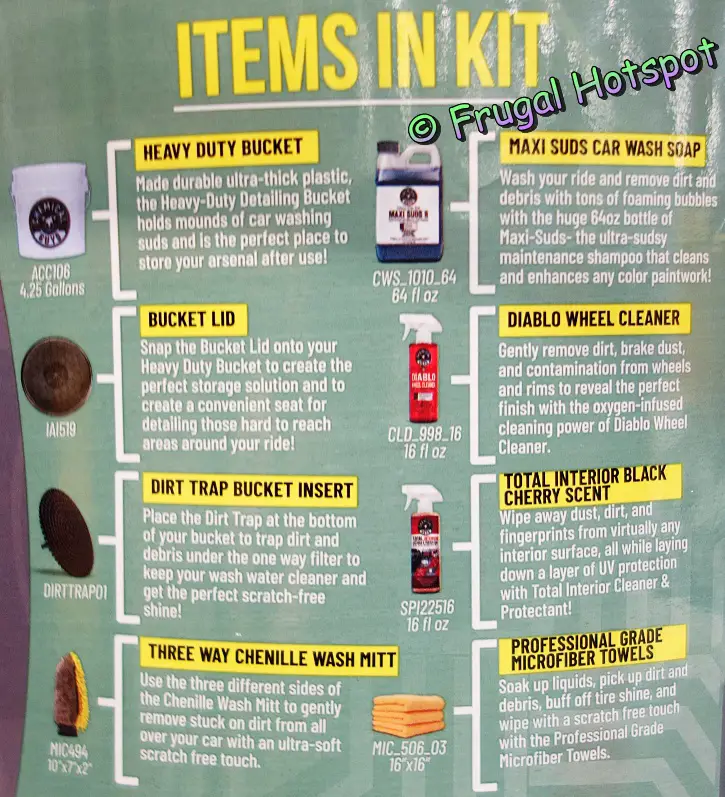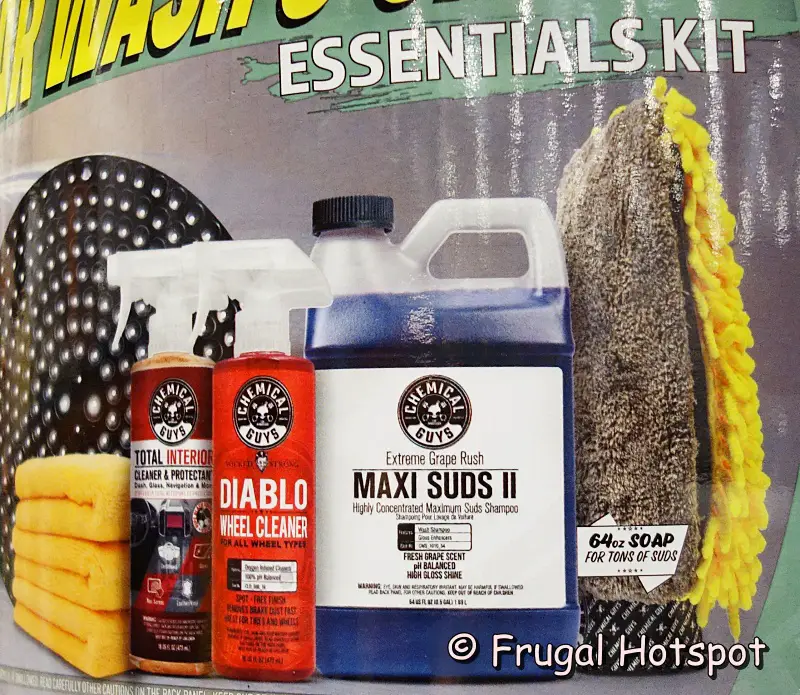 WARNING:
Eye, Skin and Respiratory Irritant. Harmful if swallowed. Avoid eye and skin contact. Do not breathe vapors. Use only in well-ventilated areas. Do not swallow.
KEEP OUT OF REACH OF CHILDREN AND PETS.
FIRST AID:
IF SWALLOWED – Do not induce vomiting. Immediately call a doctor or Poison Control Center.
EYES: For eye contact, rinse thoroughly with water for 15 minutes. Remove contact lenses if present after first 5 minutes. If irritation persists, call a doctor.
IN CASE OF CONTACT WITH SKIN: Wash thoroughly with soap and water. If irritation persists, call a doctor.
IF INHALED OR VAPORS BOTHER YOU: Move to fresh air. If irritation persists for any exposures, call a doctor.
California P65: This product can expose you to Sulfuric acid, Benzene, Myrcene which is known to the State of California to cause cancer and birth defects or other reproductive harm.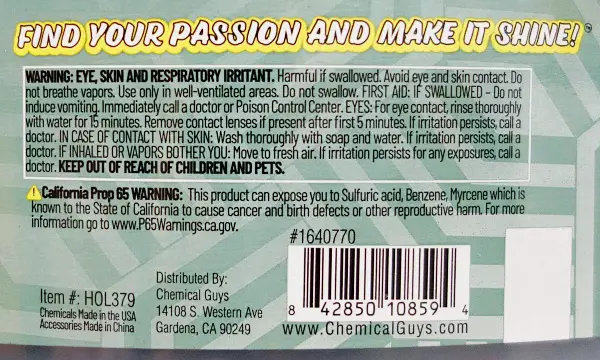 Visit frugalhotspot.com to see what's new and to check out deals from Costco.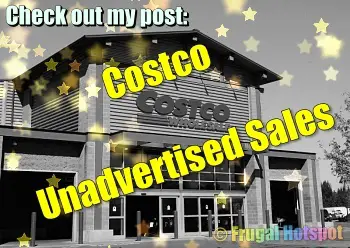 Other options may be available at costco.com for a delivered price, while supplies last.