6/26/22.
Have you tried the new Mini Raspberry Cakes with Buttercream Icing from Costco? So good, right?! These delicious vanilla mini cakes are filled with raspberries and topped with a raspberry buttercream frosting and white chocolate curls. They also have a raspberry filling but the one that I cut open for the photo (at the bottom of the post) didn't seem to have it. If you're a fan of Costco's muffins and cakes, and you like raspberries, you'll probably enjoy this. This mini cake was a winner in my book and I hope they bring it back seasonally!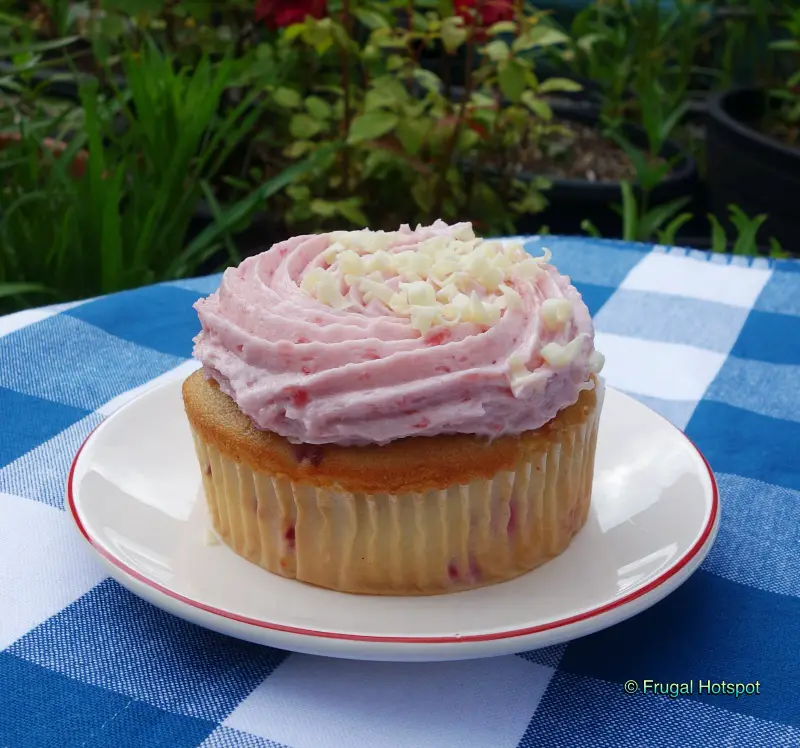 How much are the Mini Raspberry Cakes from Costco?
The Kirkland Signature Mini Raspberry Cake 6-Pack costs $8.99, but prices may vary by location. Each mini cake works out to be about $1.50 each. You get 6 mini cakes that come to a total weight of about 2.63 lbs (42 oz).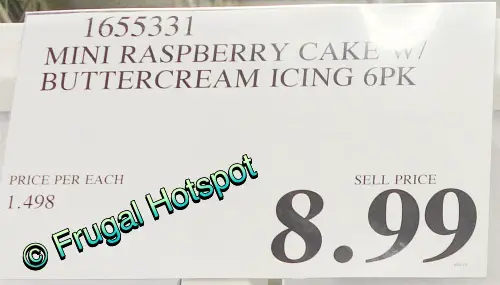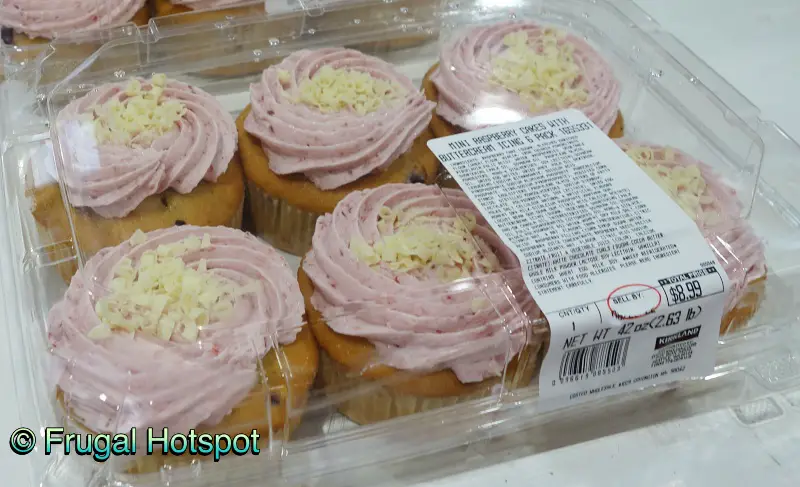 Which locations carry Costco's Mini Raspberry Cakes?
I purchased mine at the Covington, Washington Costco in the bakery department. The best way to find out if your local Costco carries it, is to call your local Costco and ask. It's Costco item #1655331. Visit costco.com to find your warehouse contact information.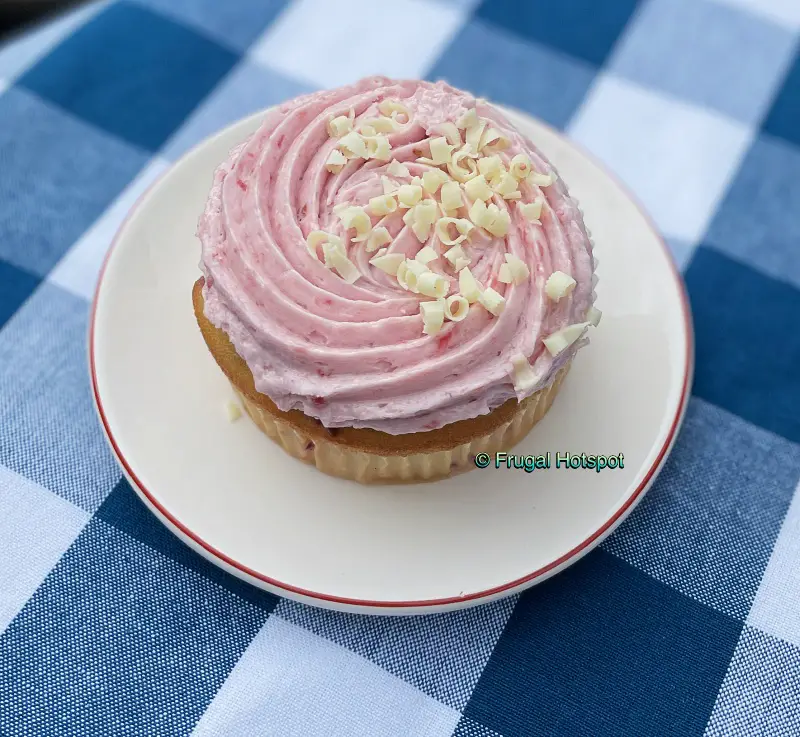 What about allergens in the KS Mini Raspberry Cakes?
You will find the allergens labeled on each package. The allergens listed are wheat, egg, milk, and soy. If you have rare allergies, please carefully read the ingredient list for information. Be sure to check the label every time you purchase it, in case the ingredients in the recipe change.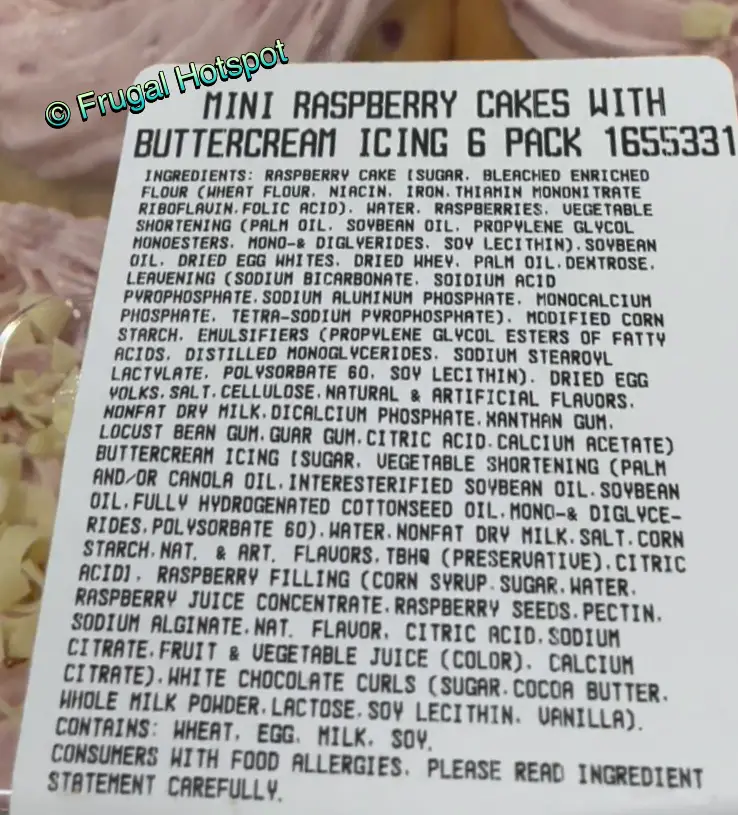 As with all things at Costco, this is available while supplies last. Unfortunately, it may be not available at all Costco locations. Prices may vary by location. Limited to stock on hand. When in doubt, call your local Costco before you go. Photos may not be a perfect representation of the product, especially the color.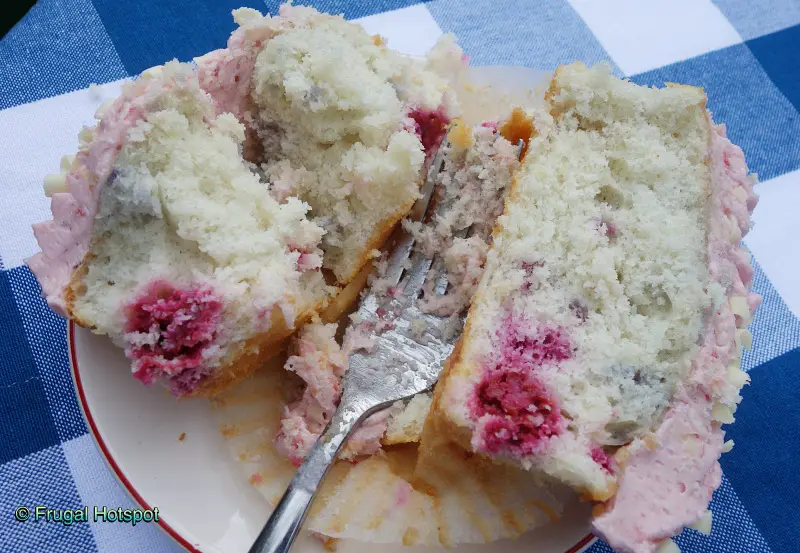 ---
Have you tried the Chocolate Cheesecake from Costco?
(While supplies last)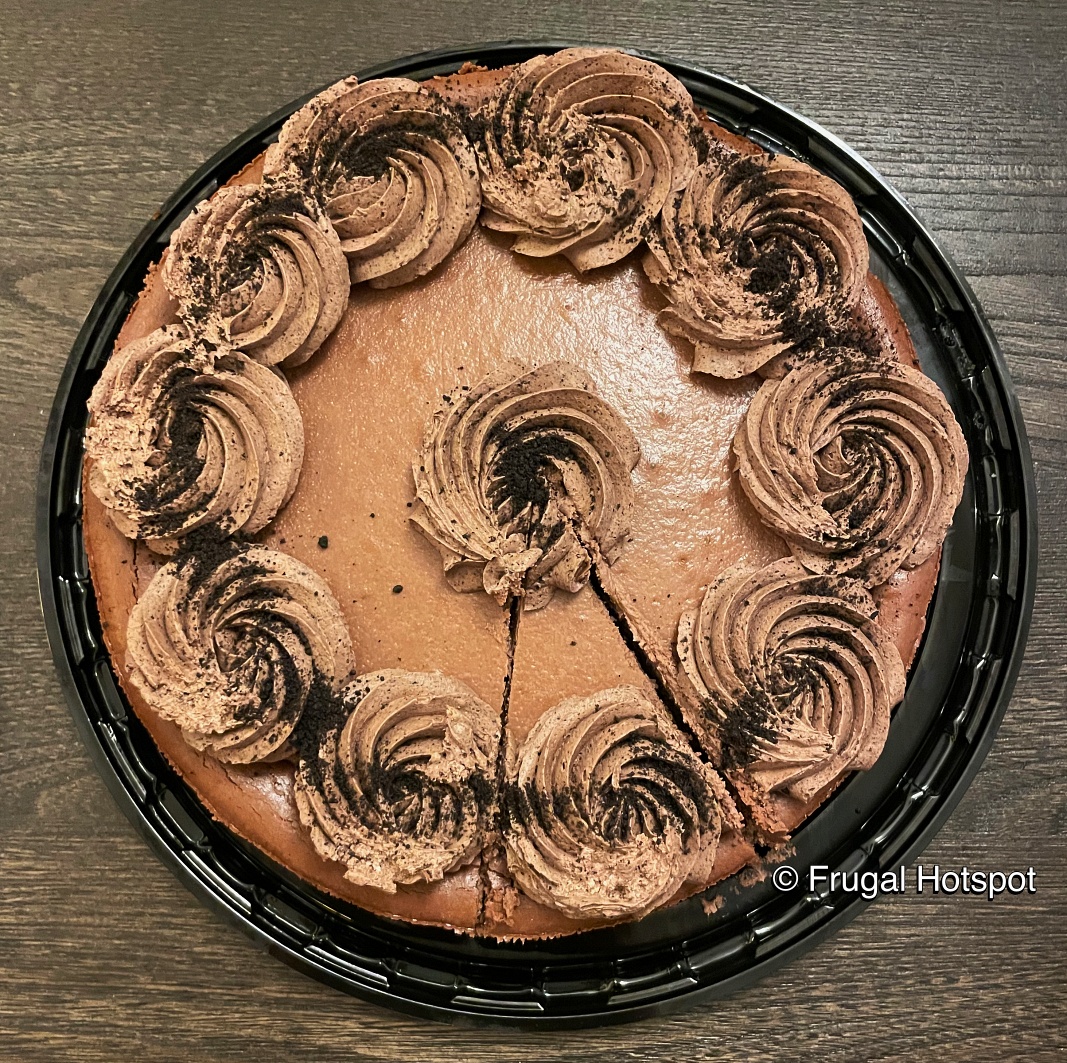 Visit frugalhotspot.com to see what's new and to check out deals from Costco.