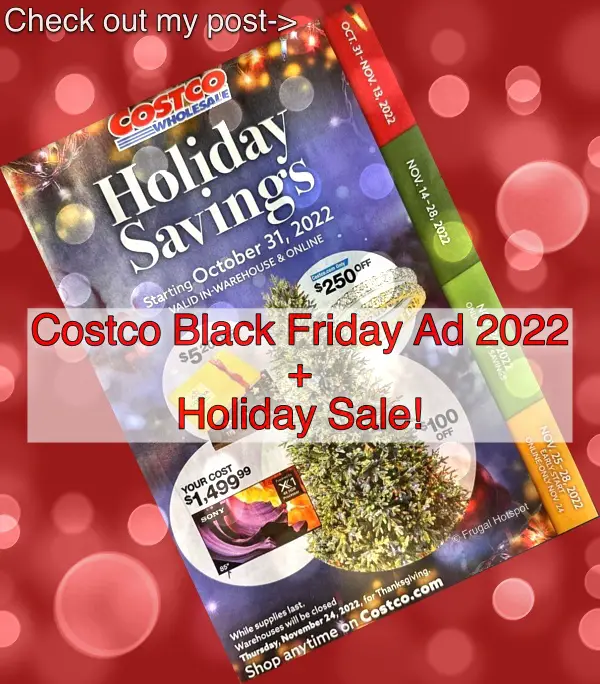 9/19/22.
*UPDATE* 10/8/22.
Whether you're stocking up for kids trick-or-treating in your neighborhood or like to treat yourself to some sweets, Costco has really great deals on quality Halloween candy and snacks. Here are some highlights of what you may find at your local Costco. Some of the full-size candy bars will be on sale in October.
As always, all products are while supplies last and may not be available at all locations. Prices may vary.
Some Candy Sales:
Butterfinger Full Size Bars Variety Pack $15.99 (exp 10/31/22. $4 saved, Item #1576390)
Hershey's Full Size Bars Variety Pack 30-ct $19.99 (exp 10/31/22. $7 saved. item #320888)
M&M Mars Full Size Candy Bars variety 30ct $17.99 (exp 10/31/22. $4.50 saved. 8 Snickers, 7 Twix, 4 Milky Way, 6 Peanut M&M's, and 5 M&M's. Item #705876)
Sugar Count Good Candy Variety Pack 30ct $17.49 (exp 10/31/22. $4.50 saved. Item #1578902)
10 Halloween Candy and Treats from Costco:
1. Kirkland Signature Funhouse Treats 175-ct $16.99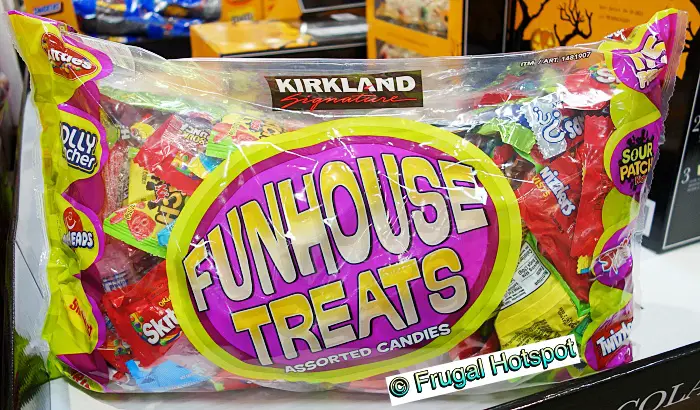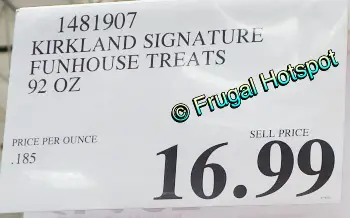 This Kirkland Signature Funhouse Treats bag contains 175 pieces of non-chocolate candy: Air Heads Mini Bars, Haribo Gold Bears, Jolly Rancher Stix, Skittles, Sour Patch Kids, Sour Punch Twists, Starburst, Swedish Fish, and Twizzlers Twists. Each piece is about 10¢ each.
Costco Item #1481907
.
---
2. Kirkland Signature All Chocolate Mix 150-ct $18.99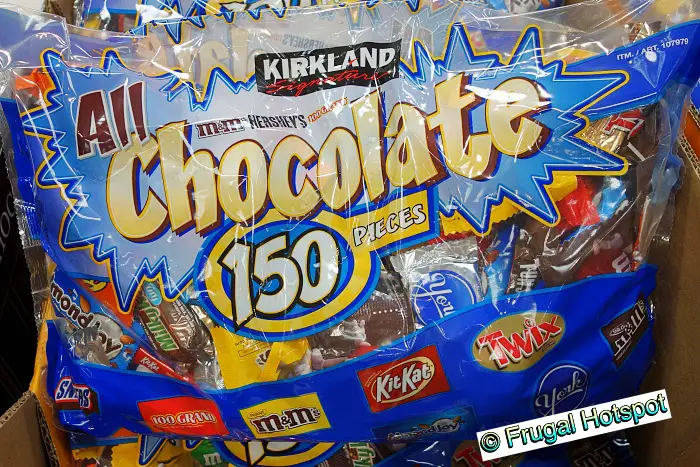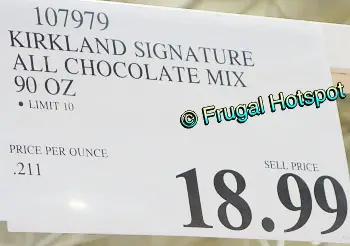 The Kirkland Signature All Chocolate Mix is a perennial Costco favorite and includes 5.6 pounds of chocolaty goodness: Almond Joy, 100 Grand, Kit Kat, M&M's, Milky Way, Peanut M&M's, Reese's Peanut Butter Cups, Snickers, Twix, and York Peppermint Patty. Each piece is about 13¢ each.
Costco Item #107979
---
3. Meiji Hello Panda Strawberry Cookies 32-ct $9.39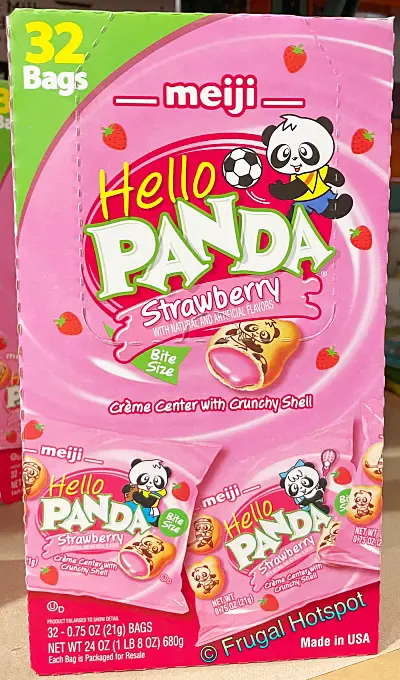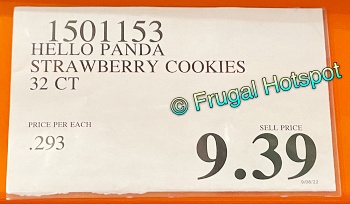 The Meiji Hello Panda Strawberry Cookies have a creme center with a crunchy shell and are stamped with a panda design. Each 0.75 oz bag is about 29¢ each.
Costco Item #1501153
---
4. Black Forest Organic Gummy Bears 65-ct $16.99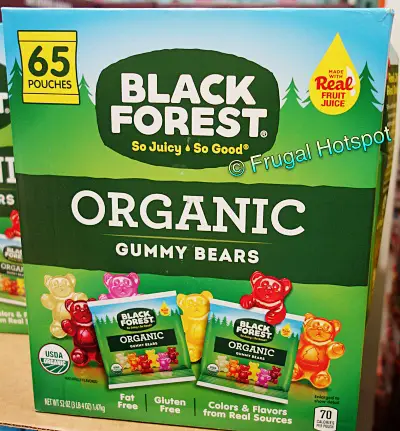 The Black Forest Organic Gummy Bears are fat free, gluten free, and are made with real fruit juice. Each 0.8 oz bag is about 26¢ each.
Costco Item #1159595
---
5. Hi-Chew Fruit Chews Variety Pack 30-oz $9.79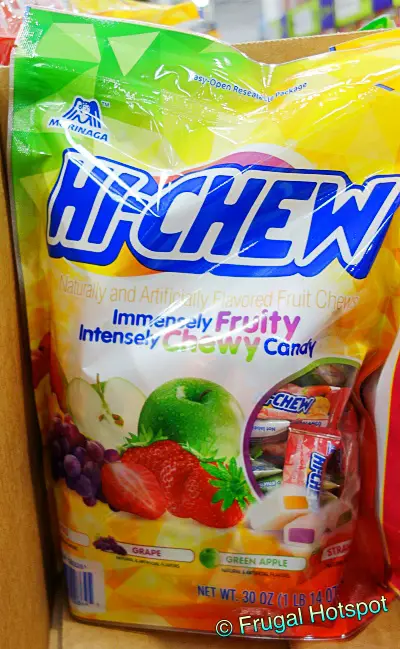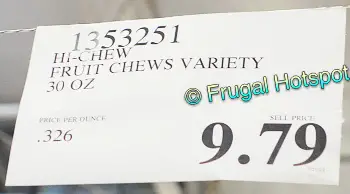 The Hi-Chew Fruit Chews Variety Pack includes 30-ounces of individually wrapped chewy candies. Flavors include mango, grape, green apple, and strawberry.
Costco Item #1353251
---
6. M&M Mars Full Size Bars Variety Pack 30-ct $22.49 (On Sale for $17.99 through 10/31/22)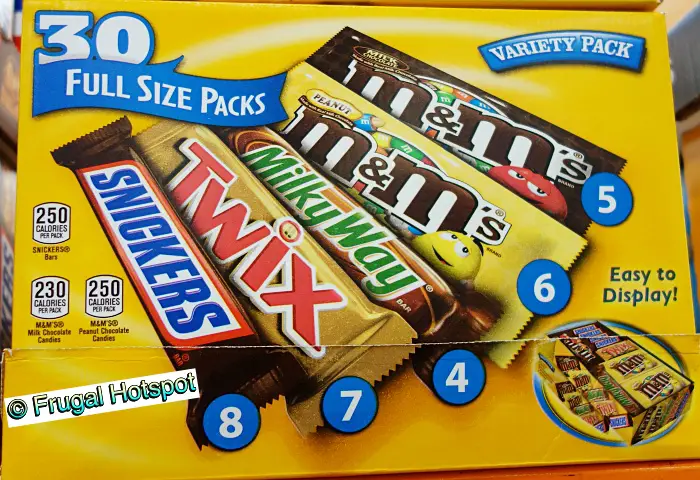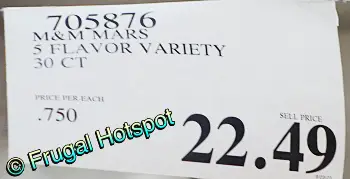 The M&M Mars Full Size Bars Variety Pack is filled with full size candy bars that are treasured by many trick-or-treaters. This 62-oz pack includes 5 M&M's, 6 Peanut M&M's, 4 Milky Way, 7 Twix, and 8 Snickers.
Costco Item #705876
---
7. Sugar Count Good Candy Variety Pack 30-ct $21.99 (On Sale for $17.49 through 10/31/22)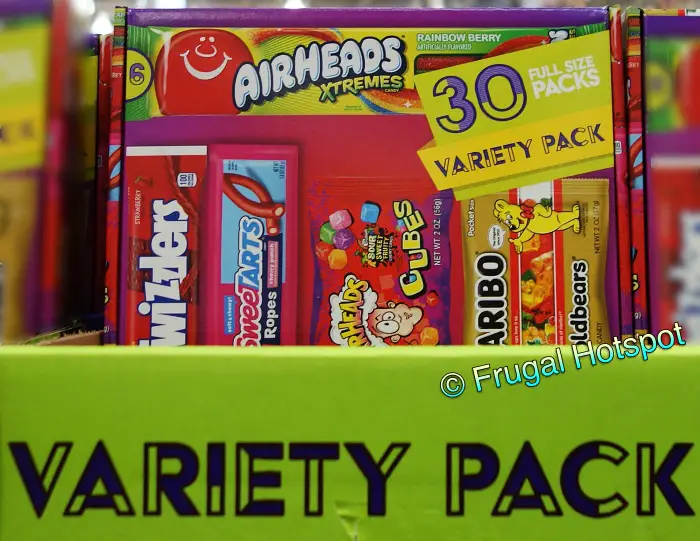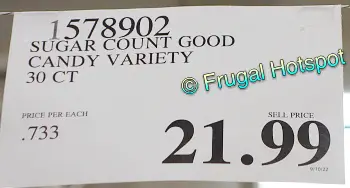 The Sugar Count Good Candy Variety Pack contains 6 Airheads Xtremes, 6 Twizzlers, 6 SweeTarts Ropes, 6 Airheads Cubes, and 6 Haribo Goldbears. Total 62-oz.
Costco Item #1578902
---
8. Butterfinger Full Size Bars Variety Pack 30-ct $20.99 (On Sale for $15.99 through 10/31/22)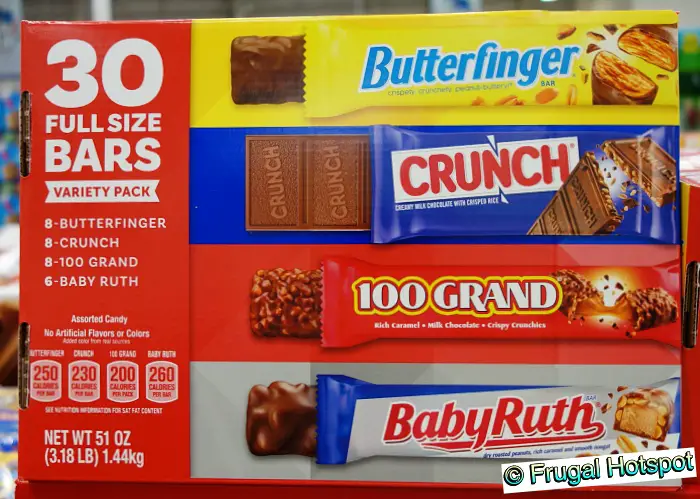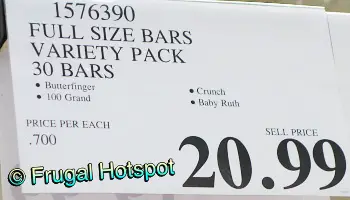 The Butterfinger Full Size Bars Variety Pack includes 30 full size candy bars: 8 Butterfinger, 8 Crunch, (8) 100 Grand, and 6 Baby Ruth. Total 51 oz.
Costco Item #1576390
---
9. Hershey's Full Size Bars Variety Pack 30-ct $26.99 (On Sale for $19.99 through 10/31/22)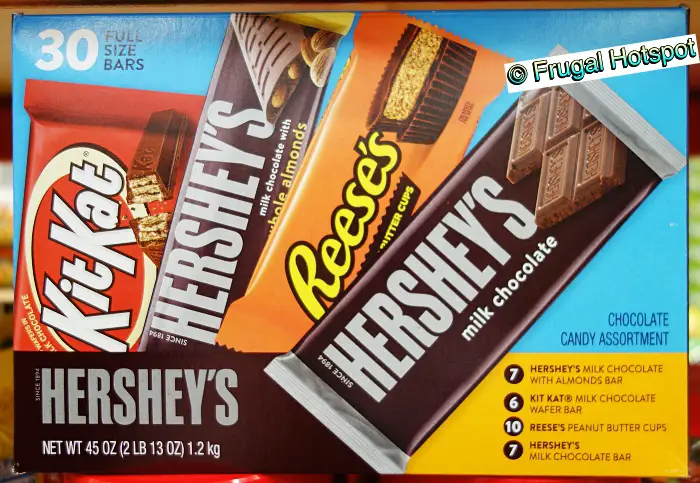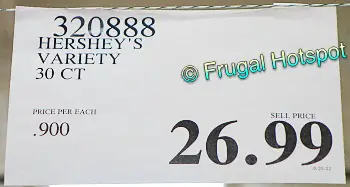 The Hershey's Full Size Bars Variety Pack contains 30 full size candy bars. I like saving the Hershey Chocolate Bars and Reese's Peanut Butter Cups for making s'mores. This package includes: 7 Hershey's Milk Chocolate, 7 Hershey's Milk Chocolate with Almonds, 6 Kit Kat Bars, and 10 Reese's Peanut Butter Cups. Total 45 oz.
Costco Item #320888
NON-CANDY OPTION
10. SlimyGloop Slimy Sand Variety Pack 48-ct $13.99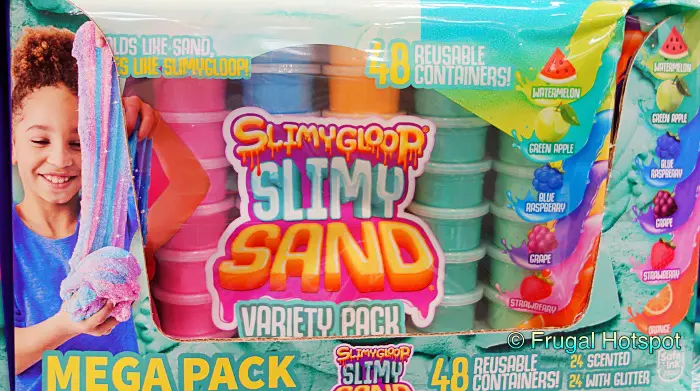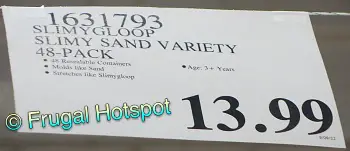 The SlimyGloop Slimy Sand Variety Pack includes little resealable containers filled with either scented SlimyGloop or glittery SlimyGloop. This stuff molds like sand and also is stretchy. It's designated for kids ages 3+. This pack includes 24 scented Slimy Gloop and 24 Slimy Gloop with glitter. Each container is about 29¢ each. This is non-edible.
Costco Item #1631793