© Frugal Hotspot
10/21/22.
The Costco Black Friday 2022 Ad is out now, along with their massive Pre-Black Friday Holiday Sale! There are 30 pages of deals from food and electronics, to jewelry, housewares and more! Some items go on sale starting as early as October 31, 2022. If you're a Costco regular then a lot of these deals will look familiar to you. They do tend to repeat a lot of items in this coupon book every year but they do sprinkle in some fun new items.
The Costco Wholesale 2022 Holiday Savings is broken into 5 sections with sales ending on different days.
Section 1 runs from 10/31/22 – 11/13/22.
Section 2 runs from 11/14/22 -11/28/22.
Section 3 is the Thanksgiving Day online-only sale on 11/24/22 (Costco warehouses are closed on Thanksgiving Day).
Section 4 is the Black Friday weekend sale and runs from 11/25/22- 11/28/22.
Section 5 is the Cyber Monday sale on 11/28/22 (Costco will release more Cyber Monday deals as we get closer to that date).
Be sure to set a reminder on when your favorite items go on sale, because all deals are while supplies last.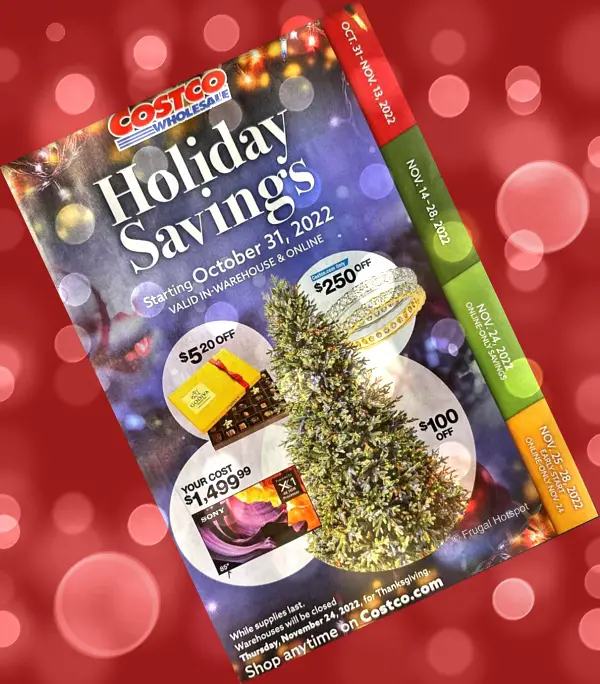 On Sale from OCTOBER 31 – NOVEMBER 13, 2022
Page 1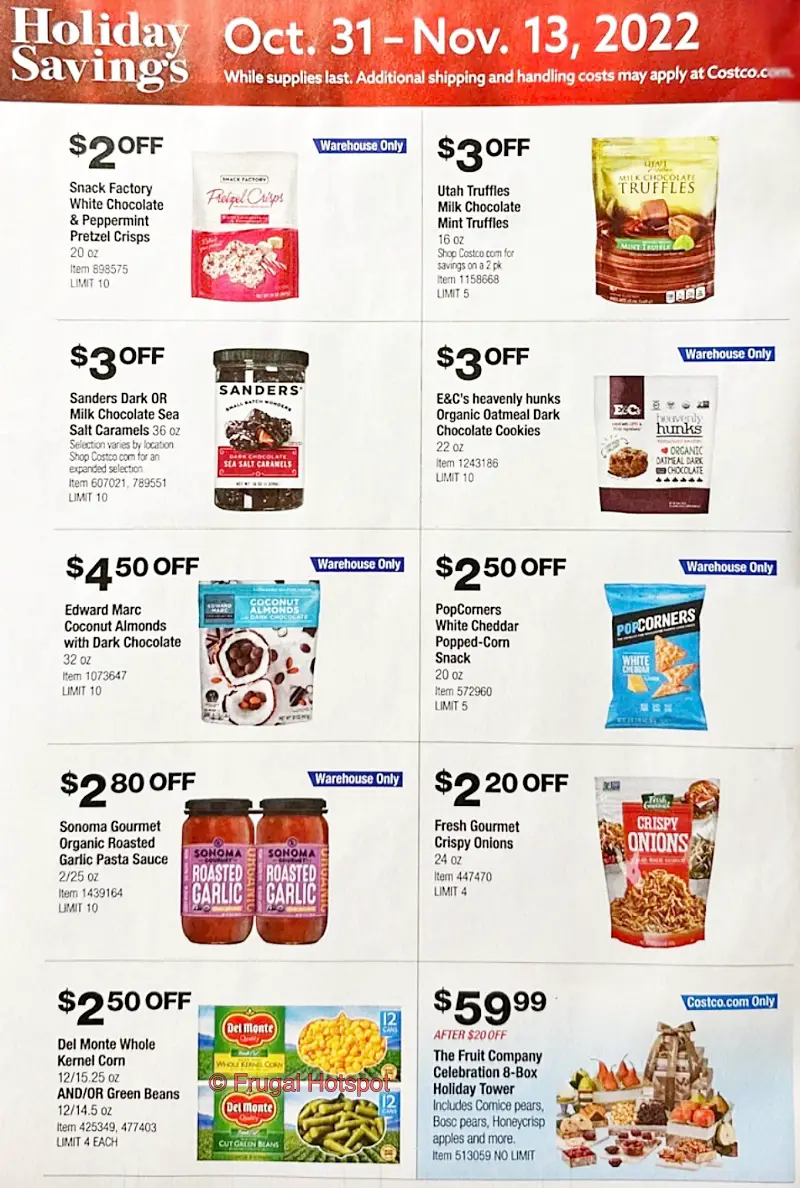 Page 2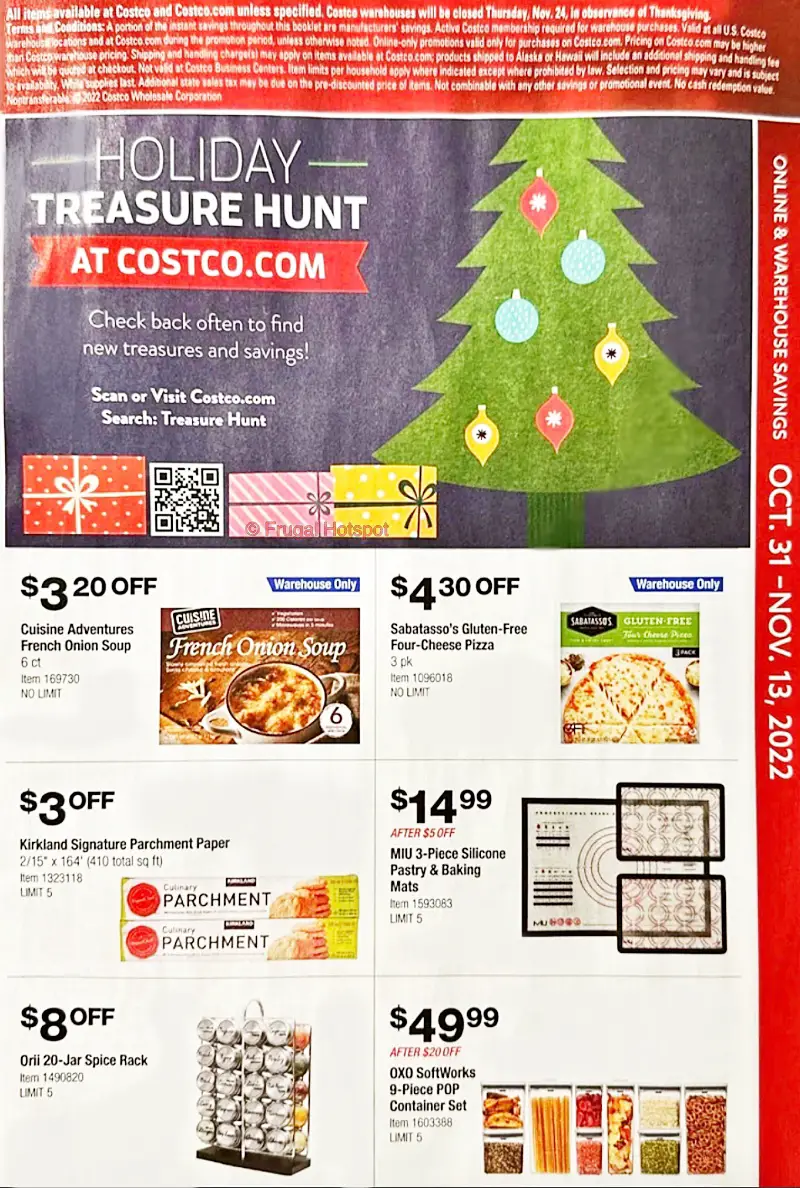 Page 3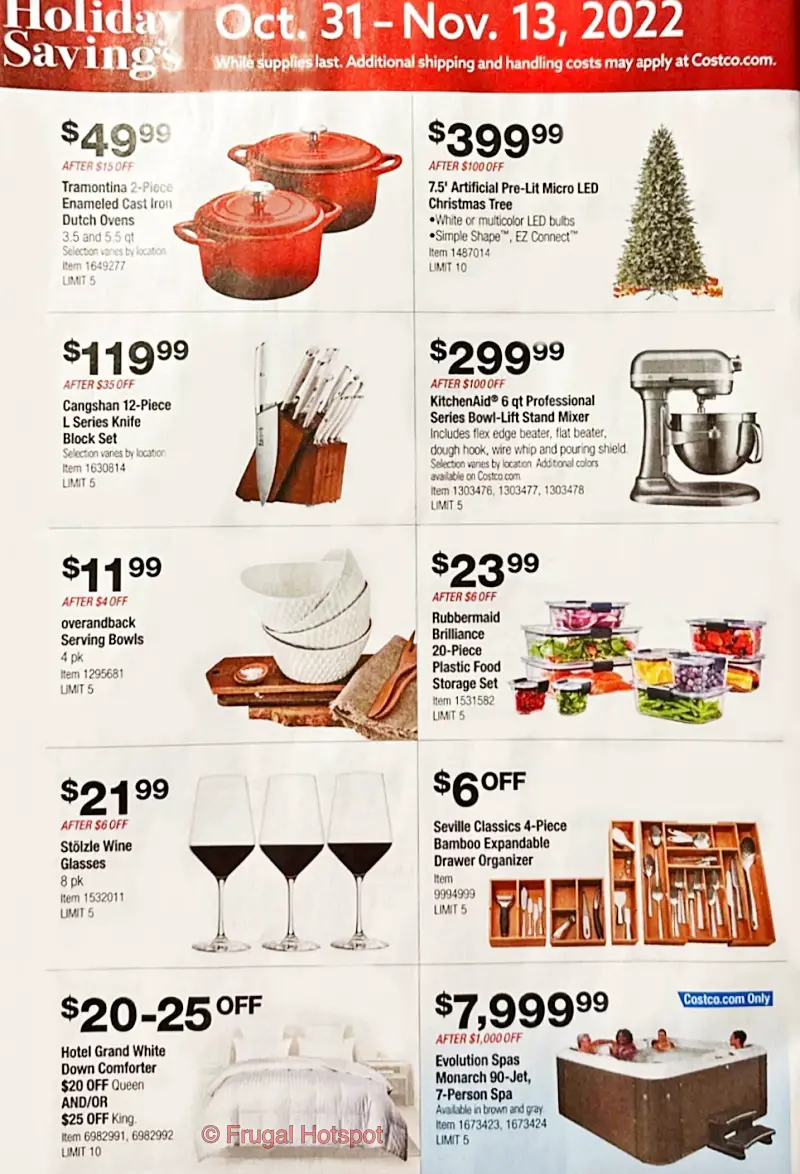 Page 4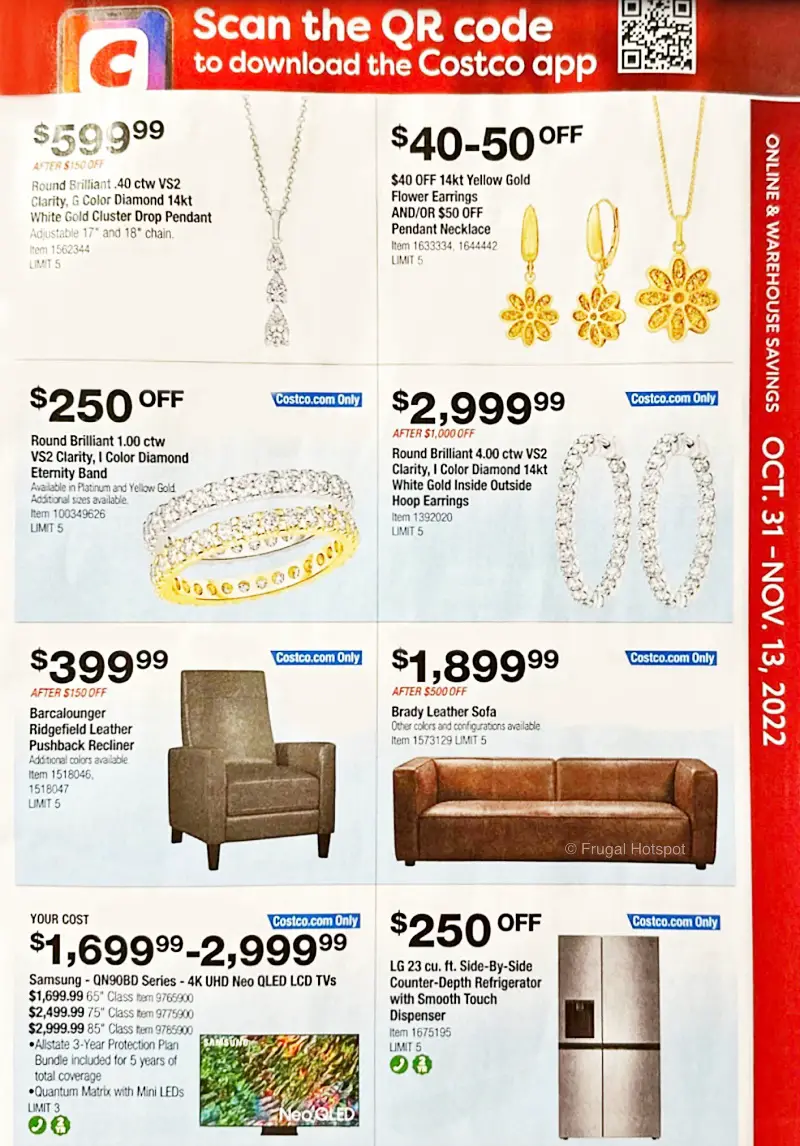 Page 5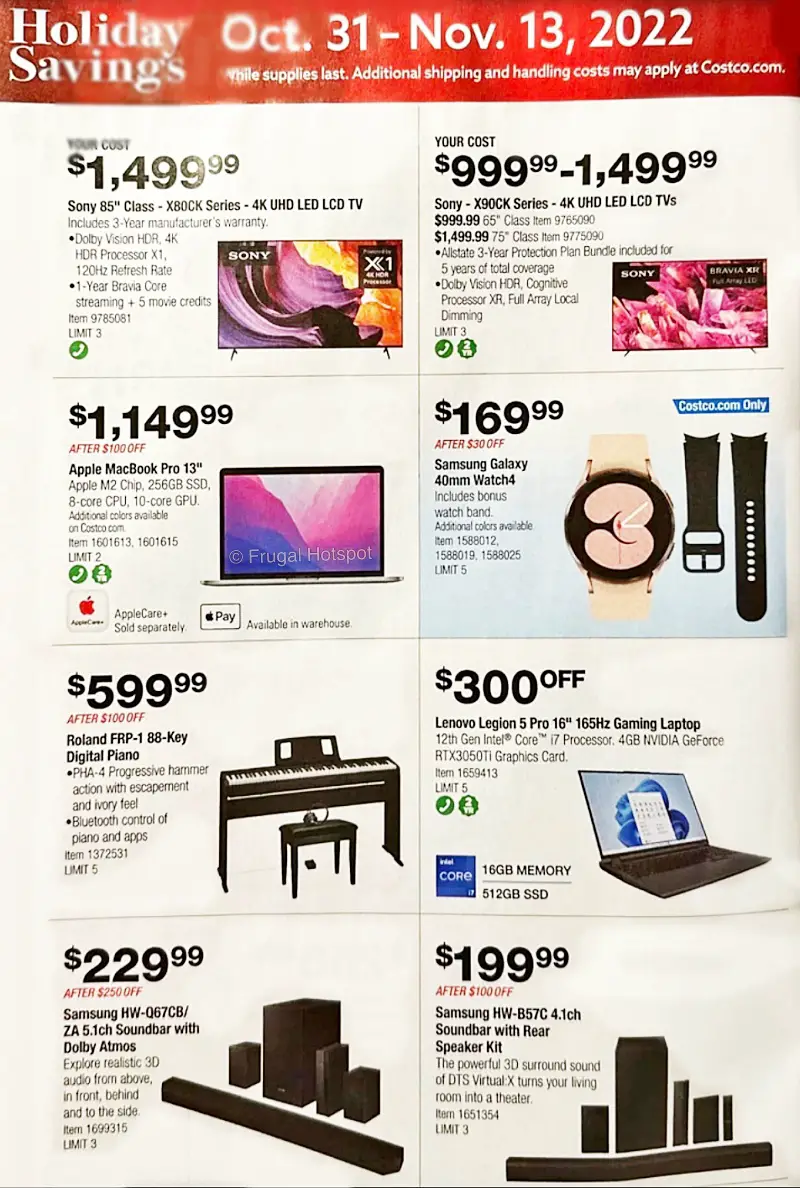 Page 6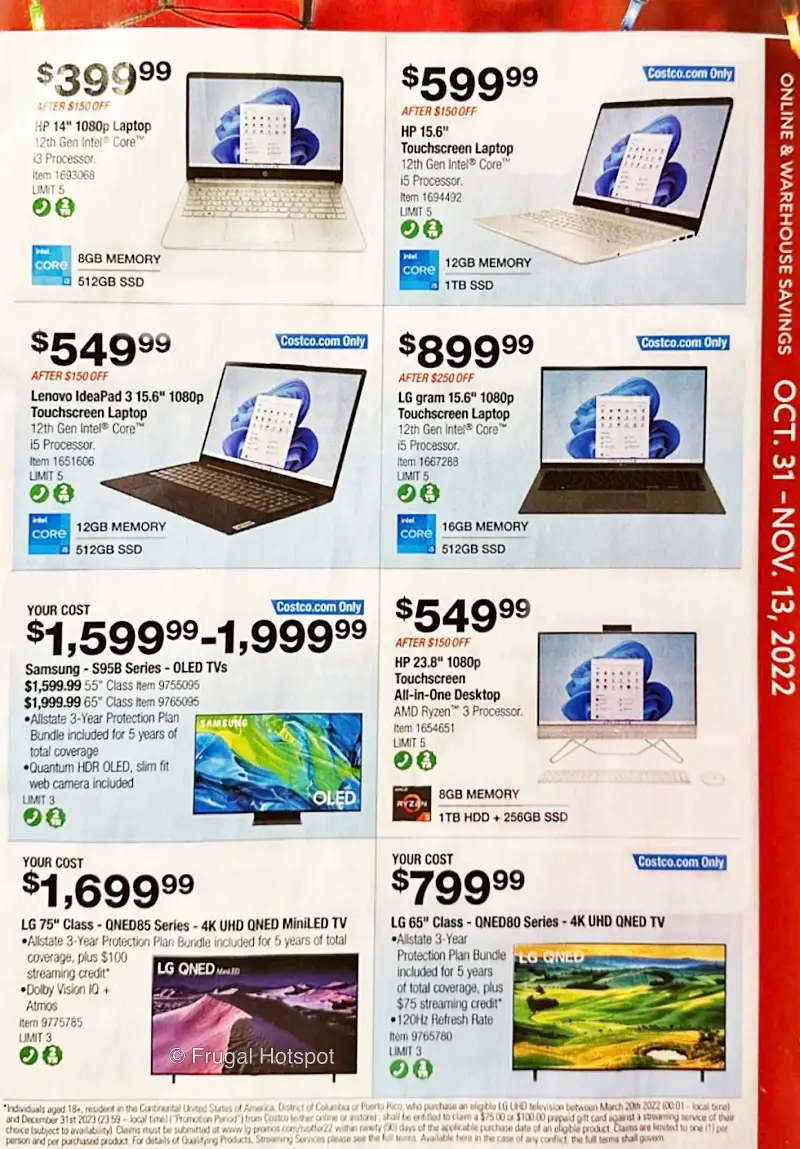 Page 7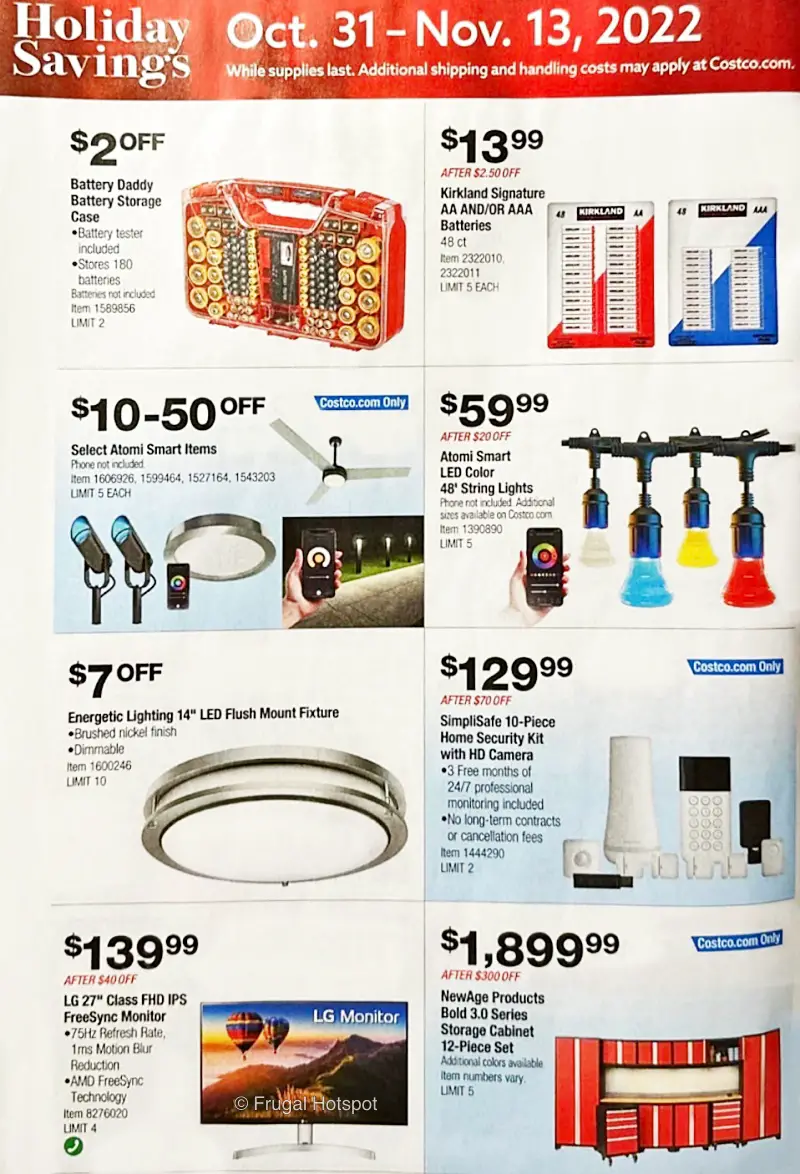 Page 8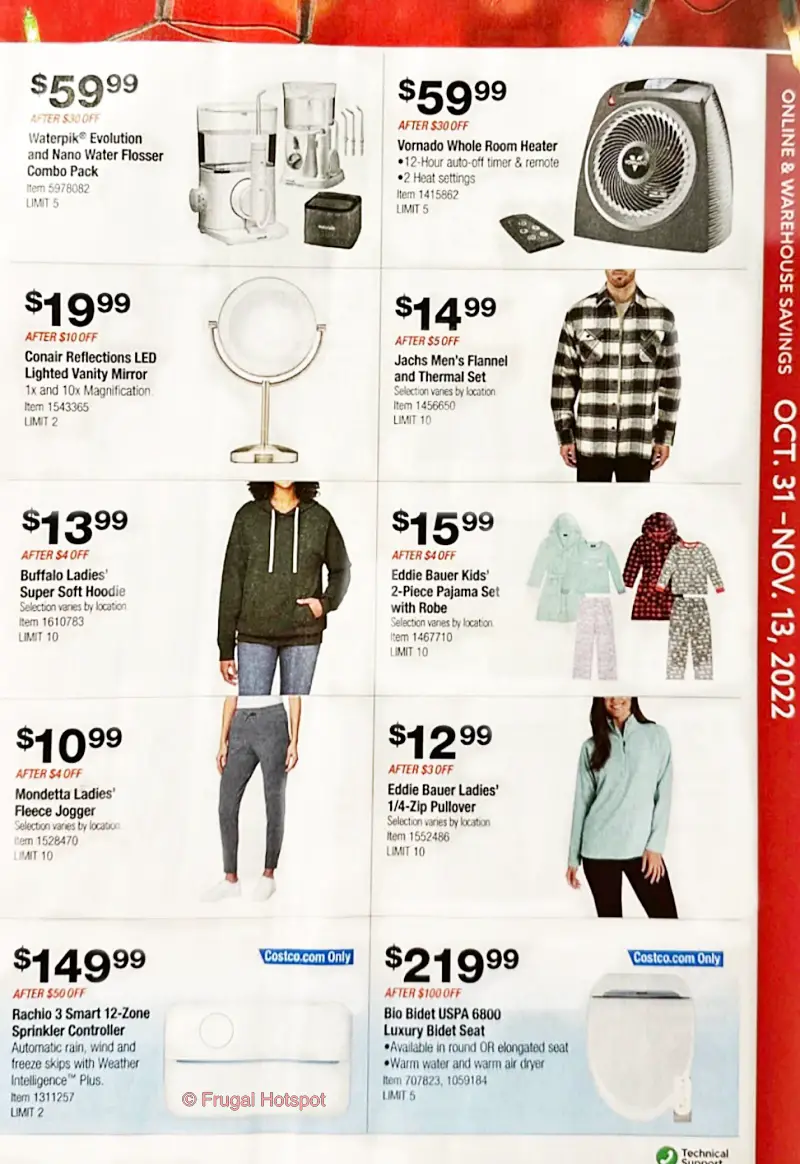 On Sale from NOVEMBER 14 – 28, 2022
Page 9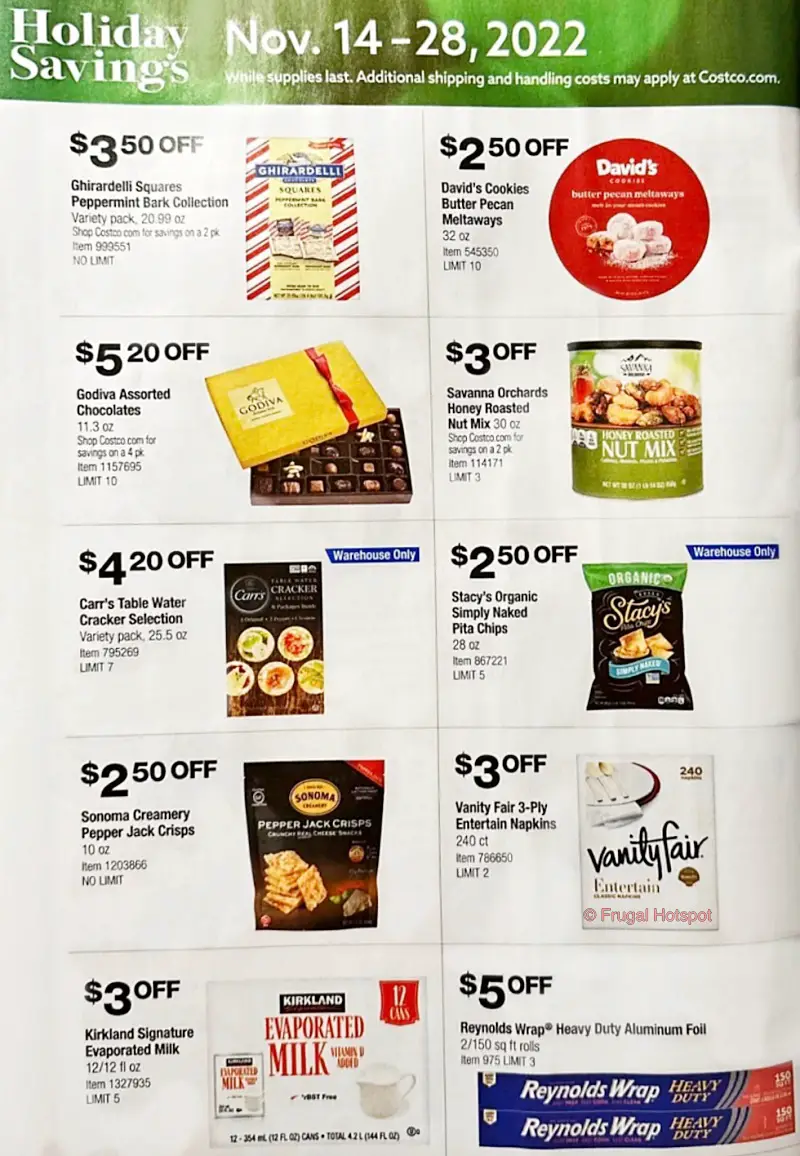 Page 10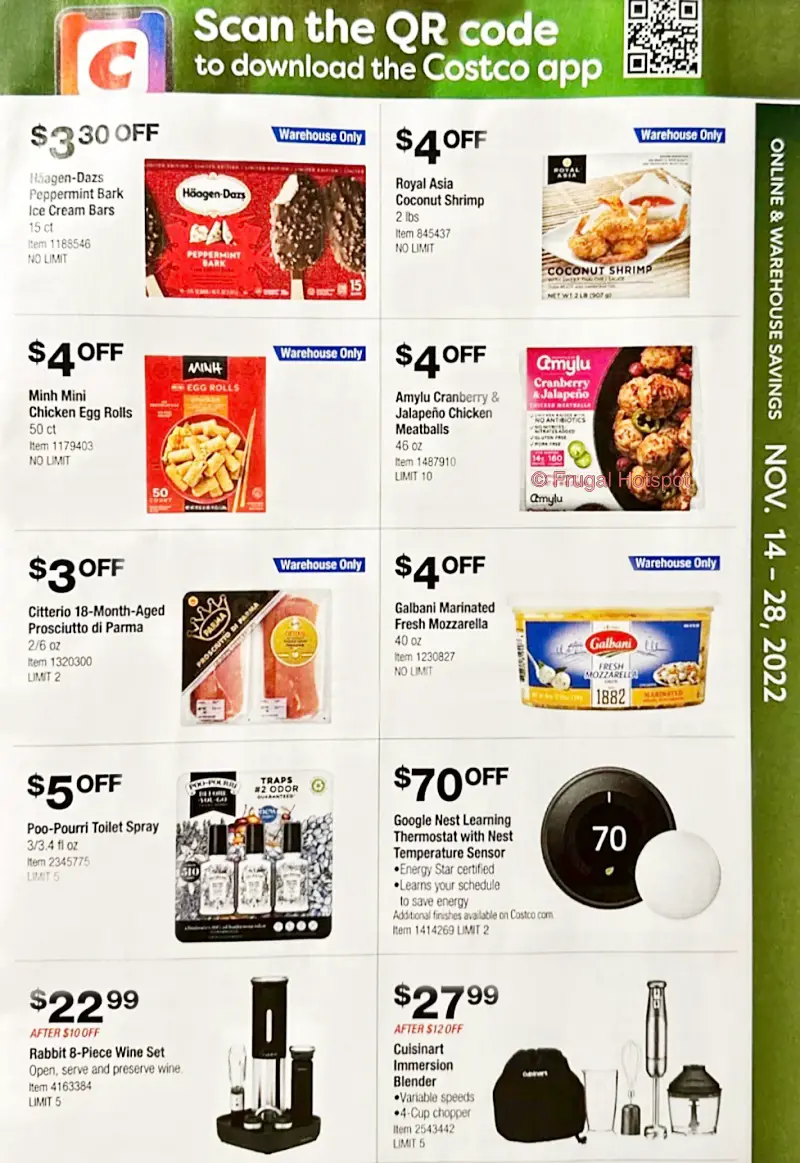 Page 11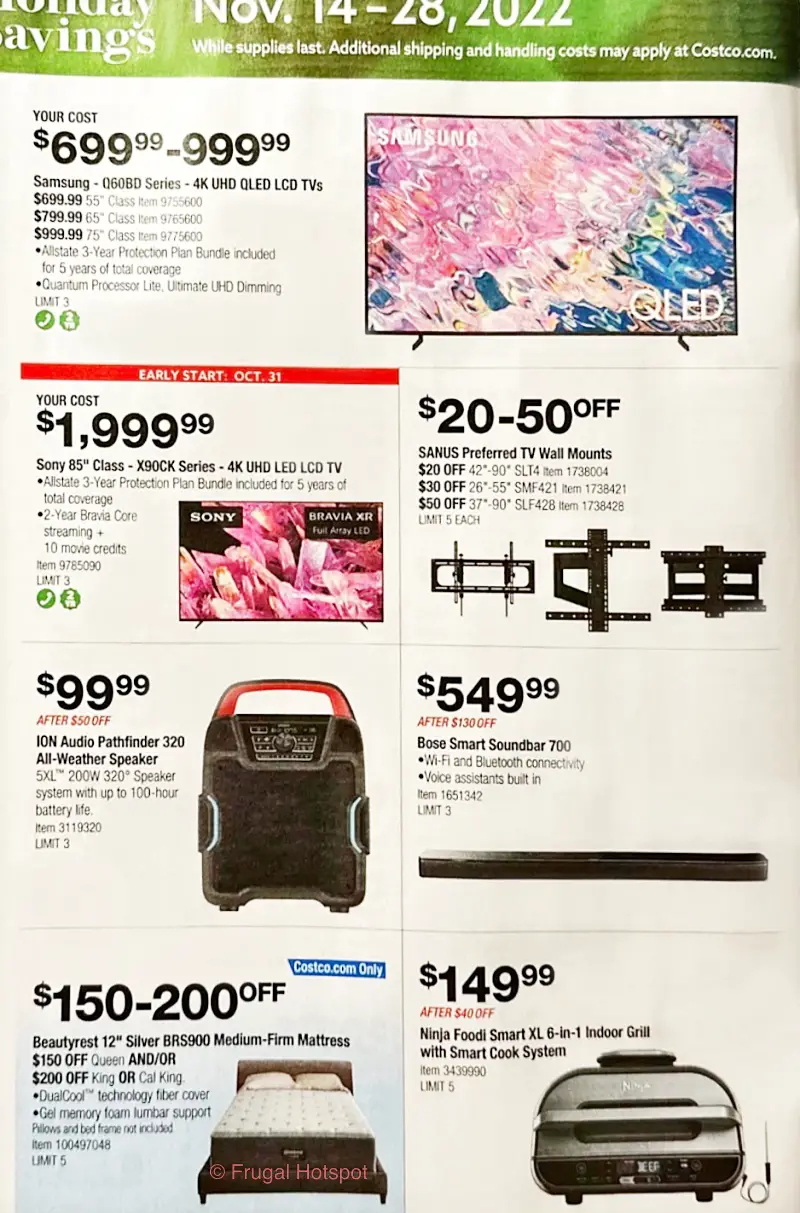 Page 12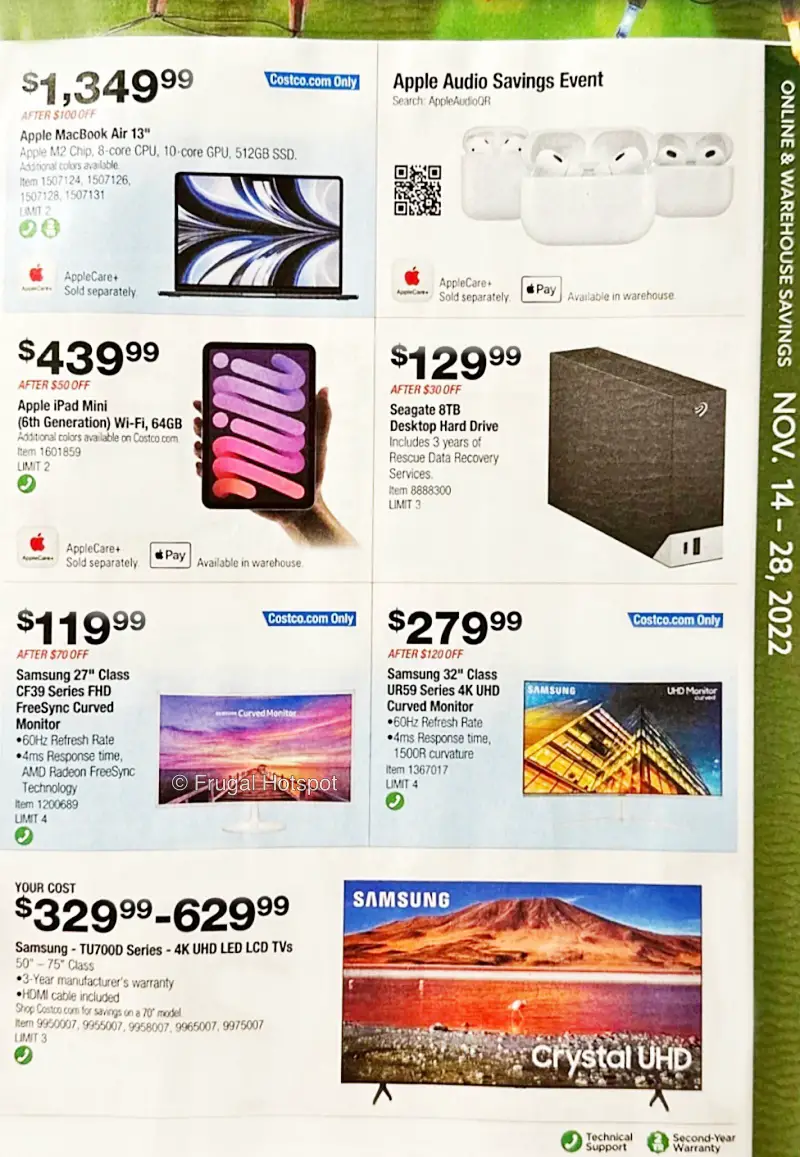 Page 13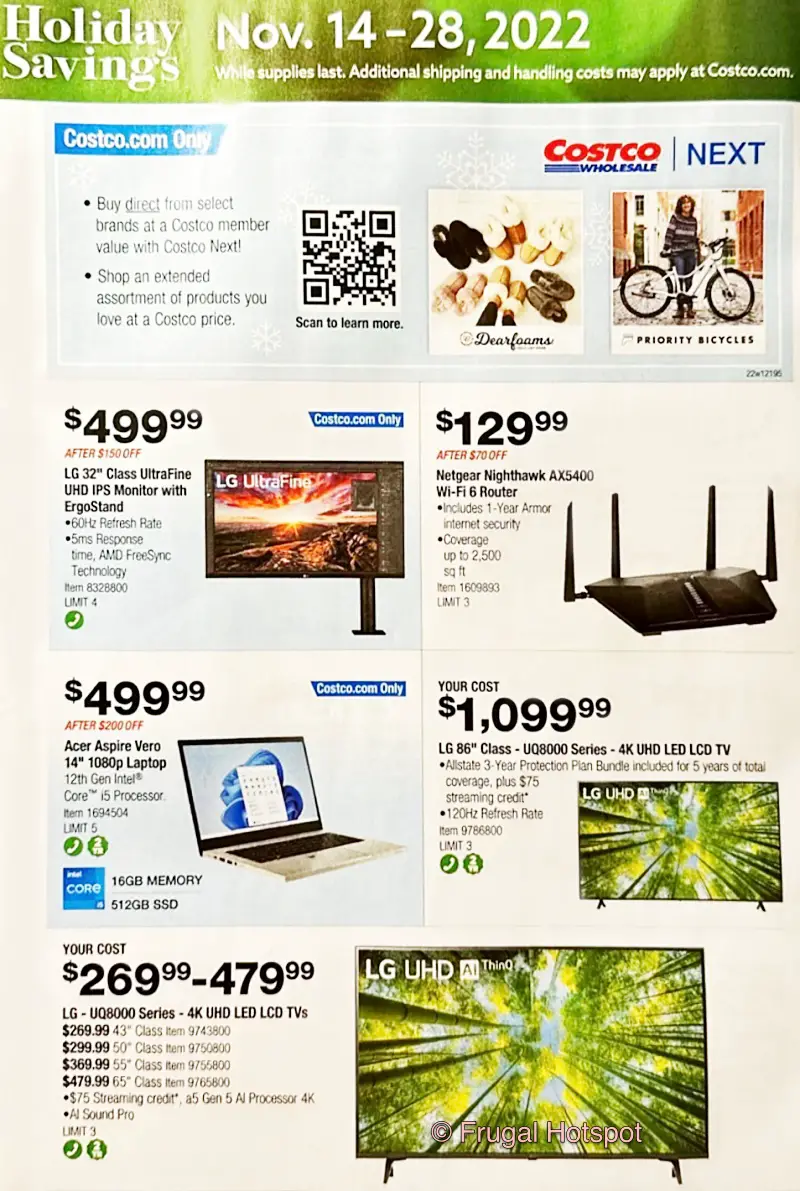 Page 14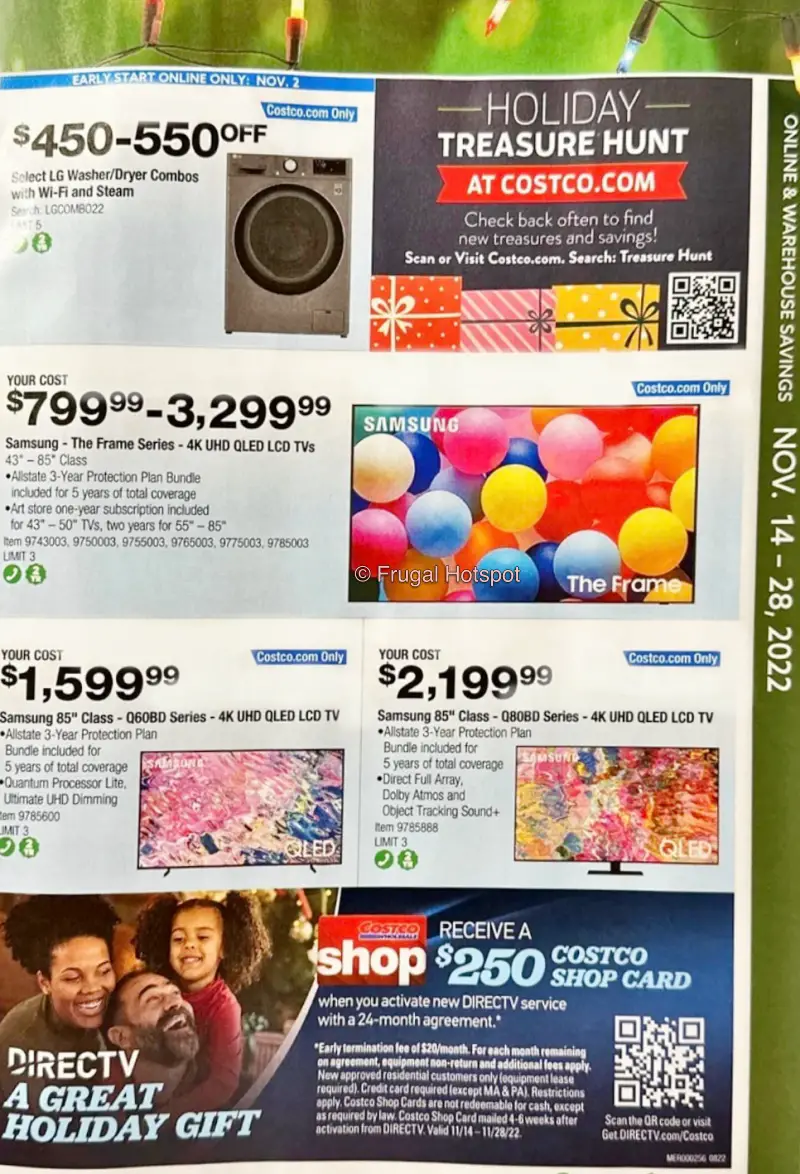 Page 15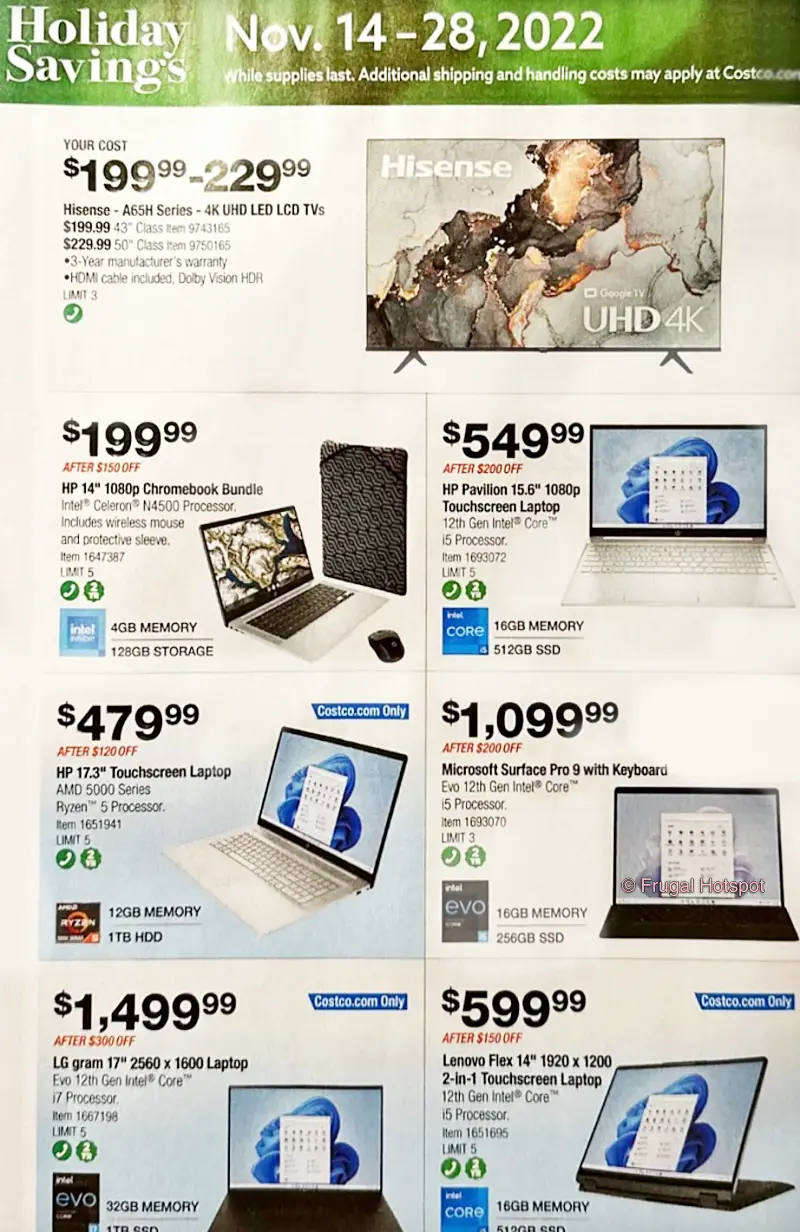 Page 16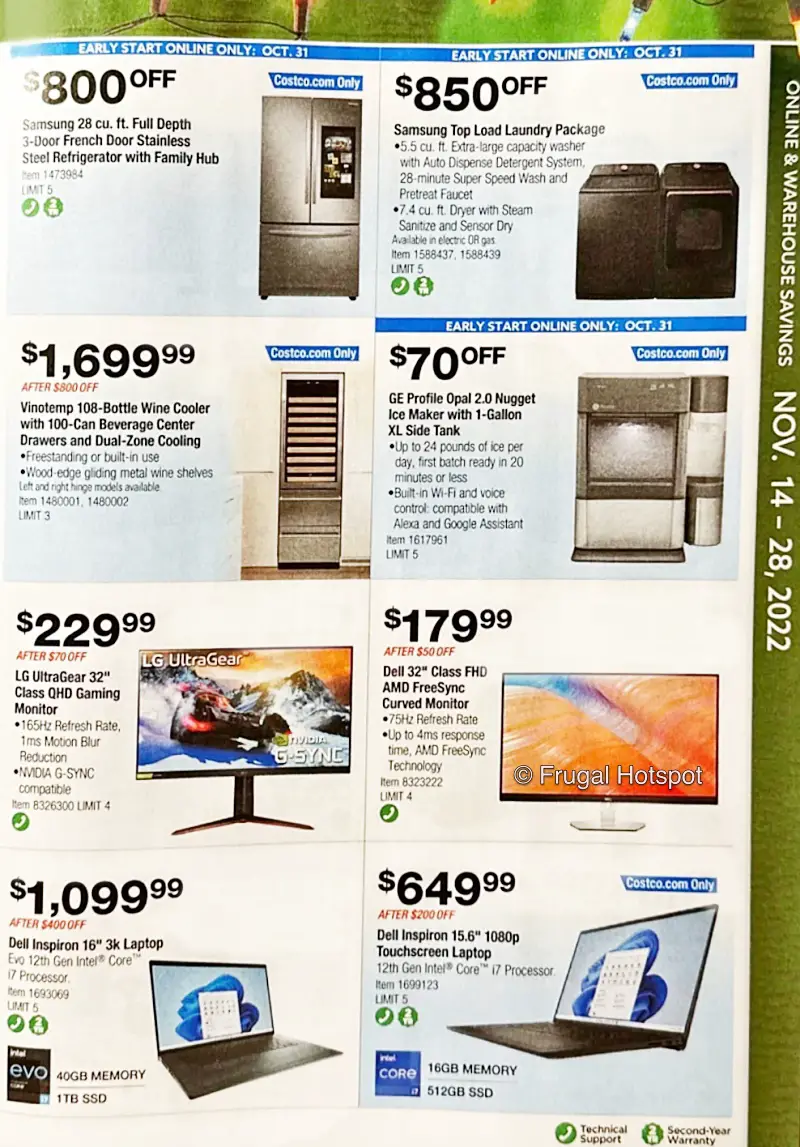 Page 17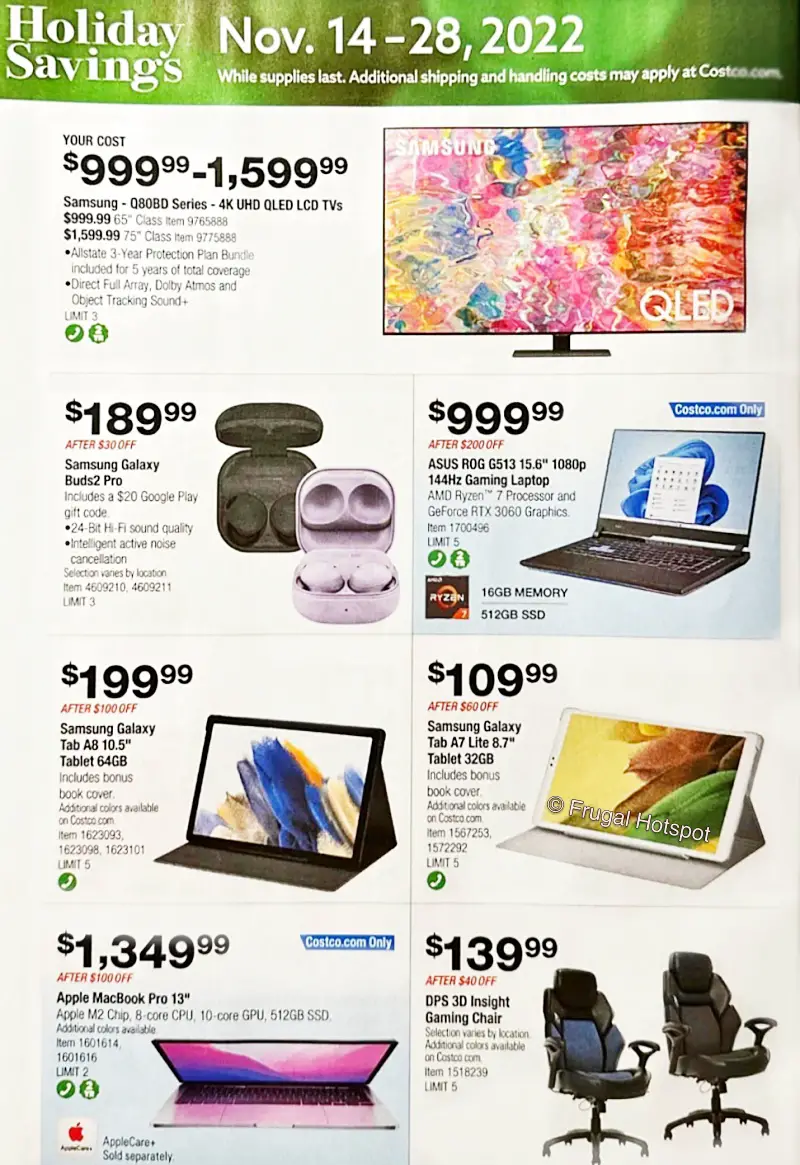 Page 18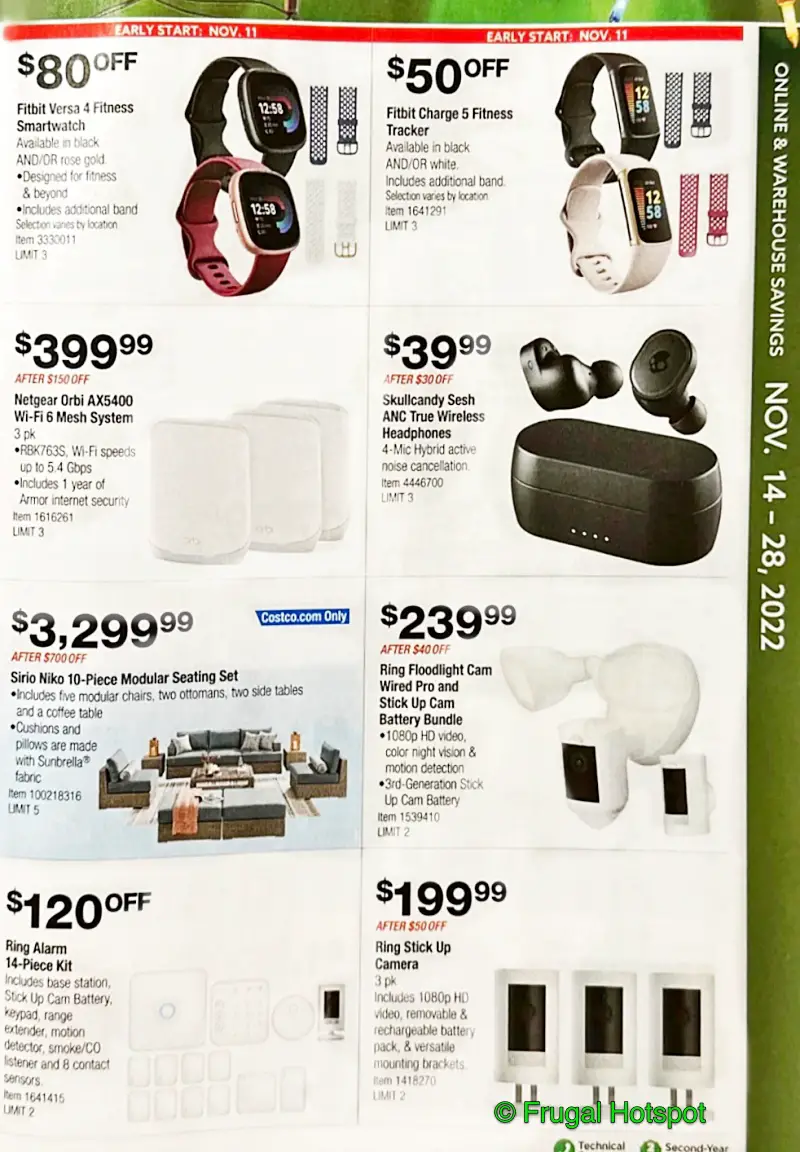 Page 19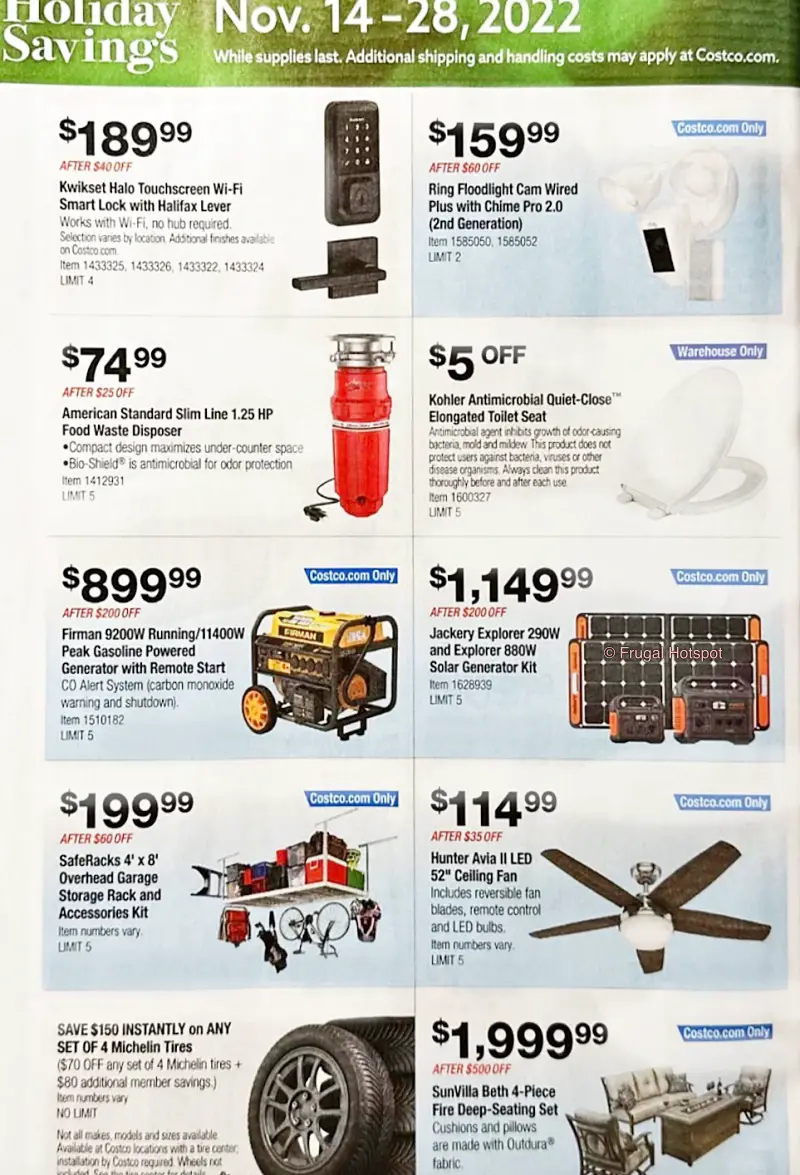 Page 20
Page 21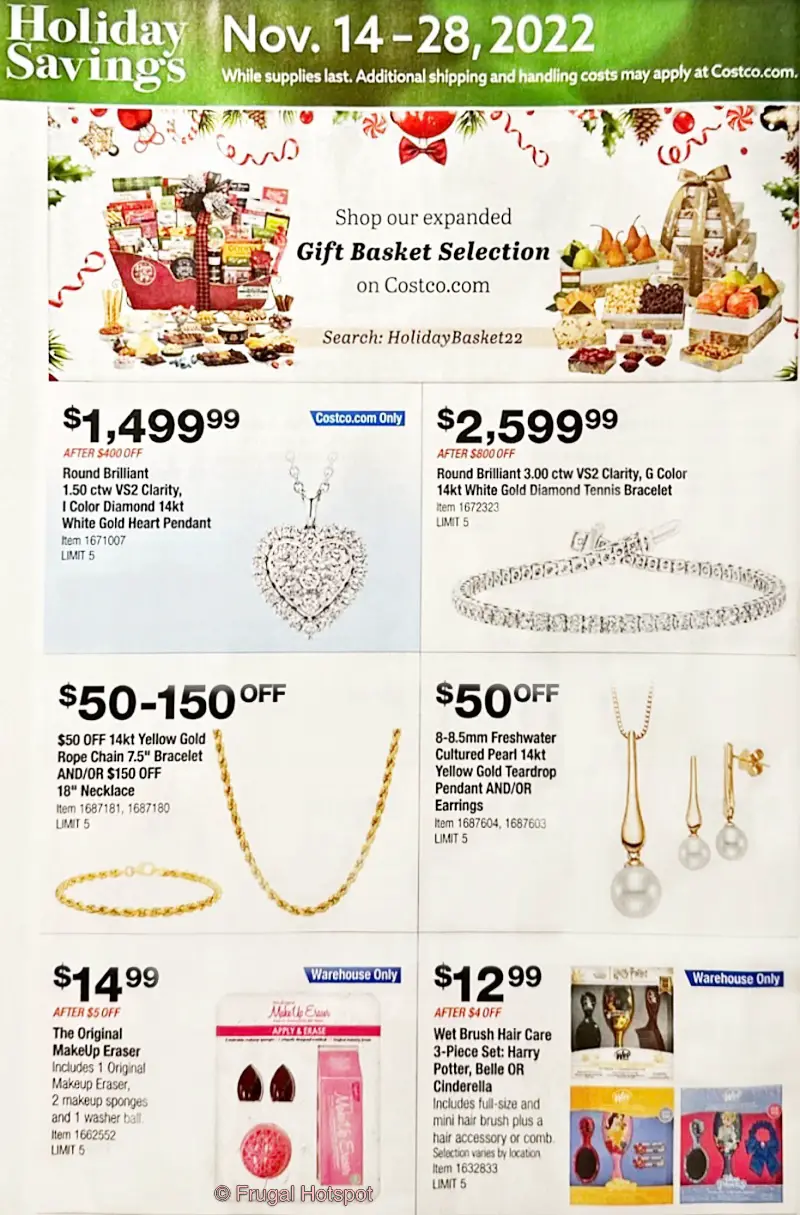 On Sale on November 24, 2022 ONLINE ONLY (Thanksgiving Day)
Page 22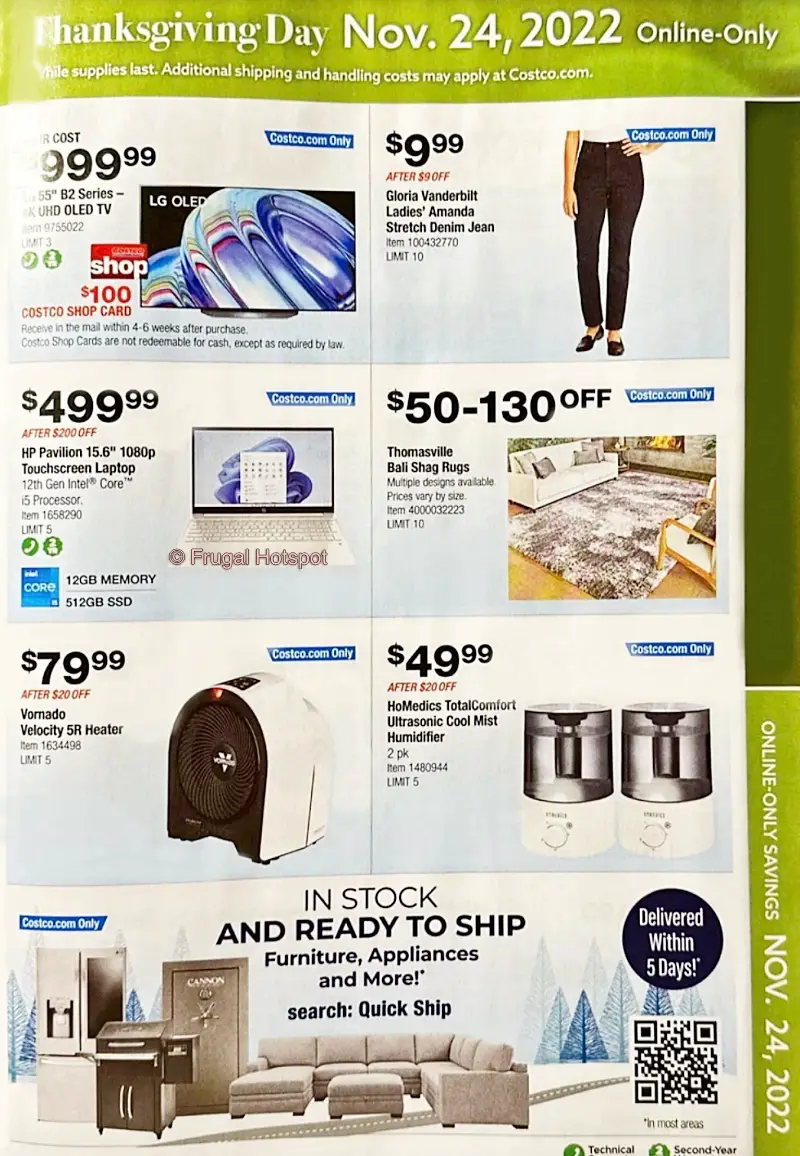 On Sale November 25 – 28, 2022
Page 23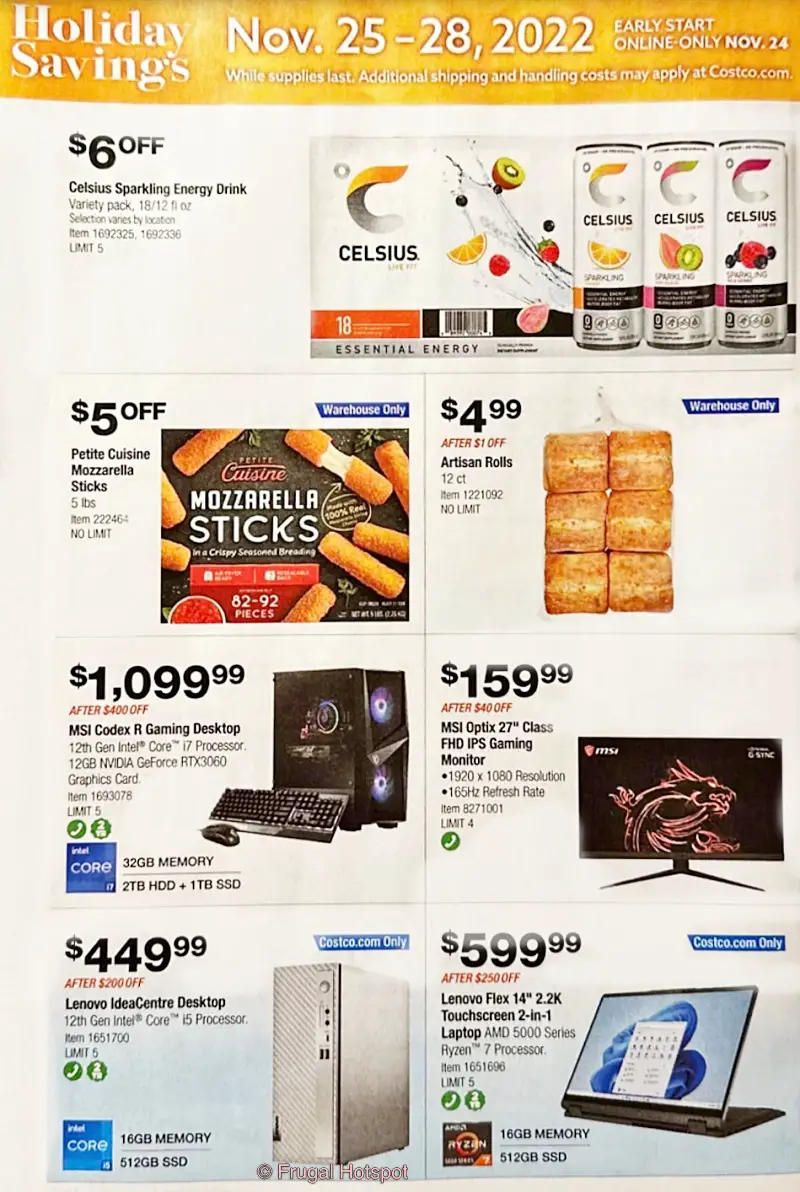 Page 24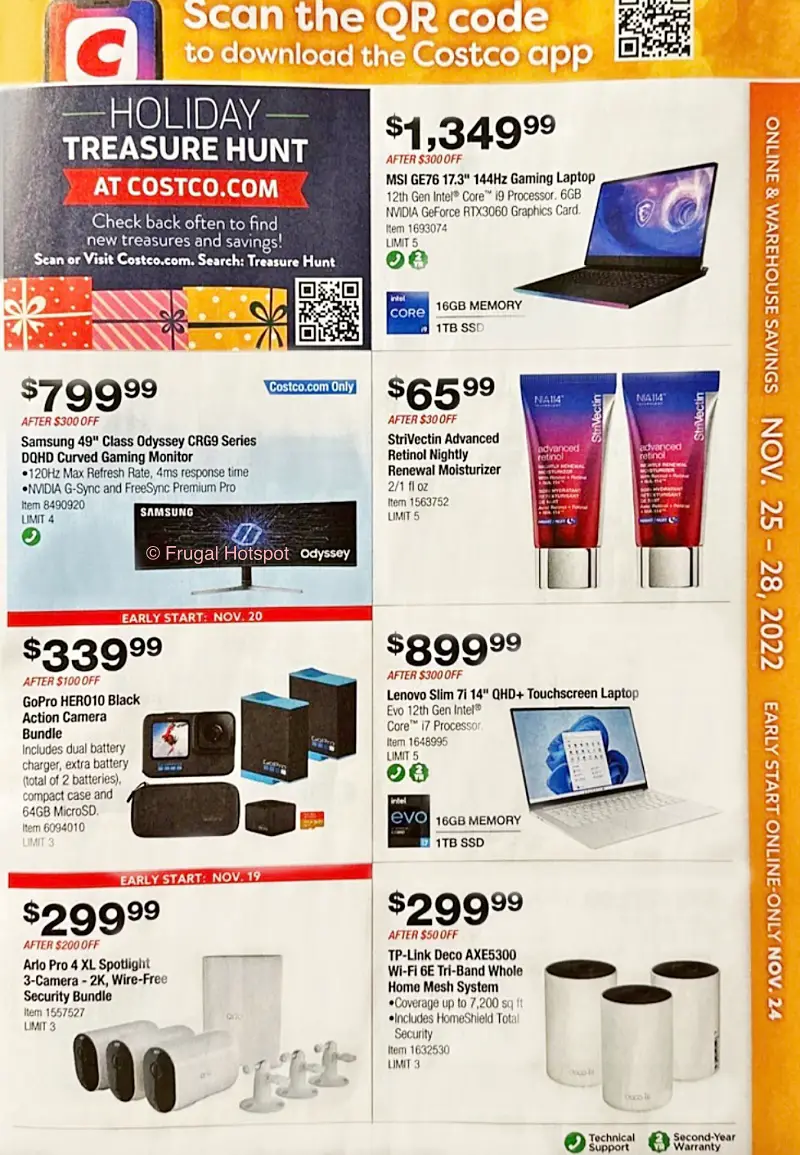 Page 25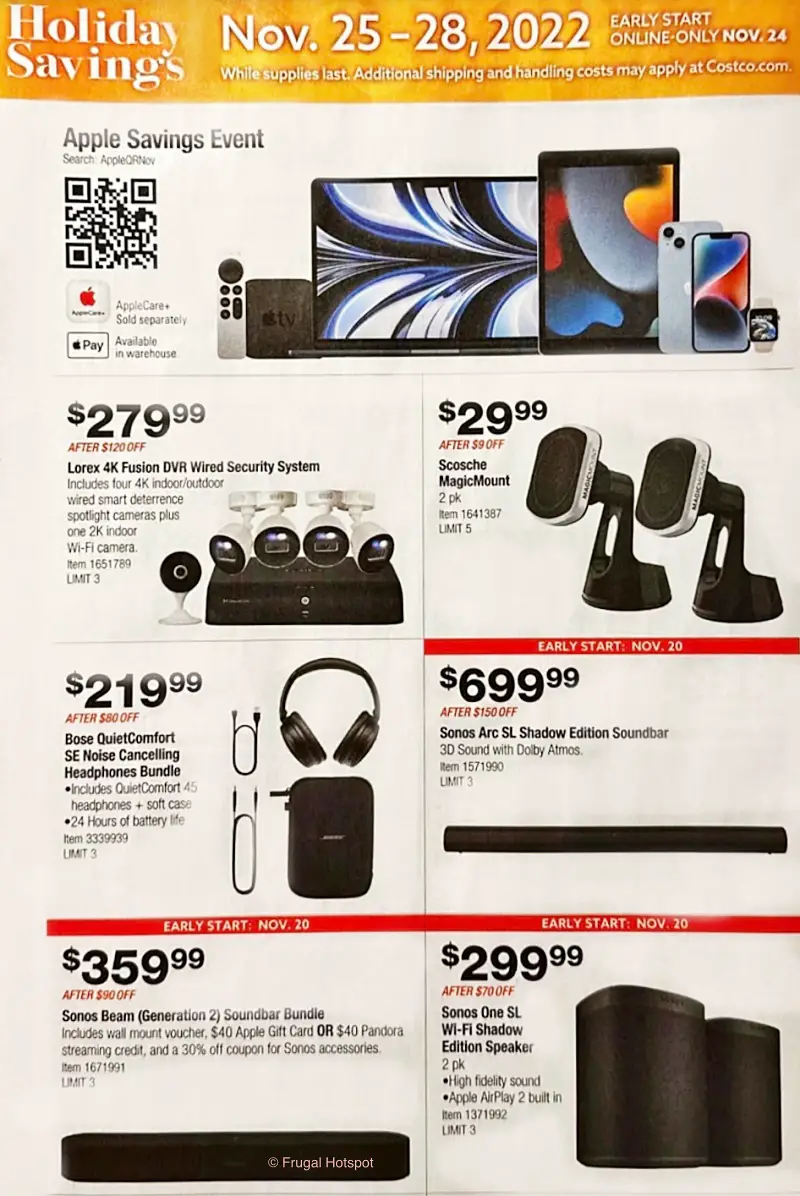 Page 26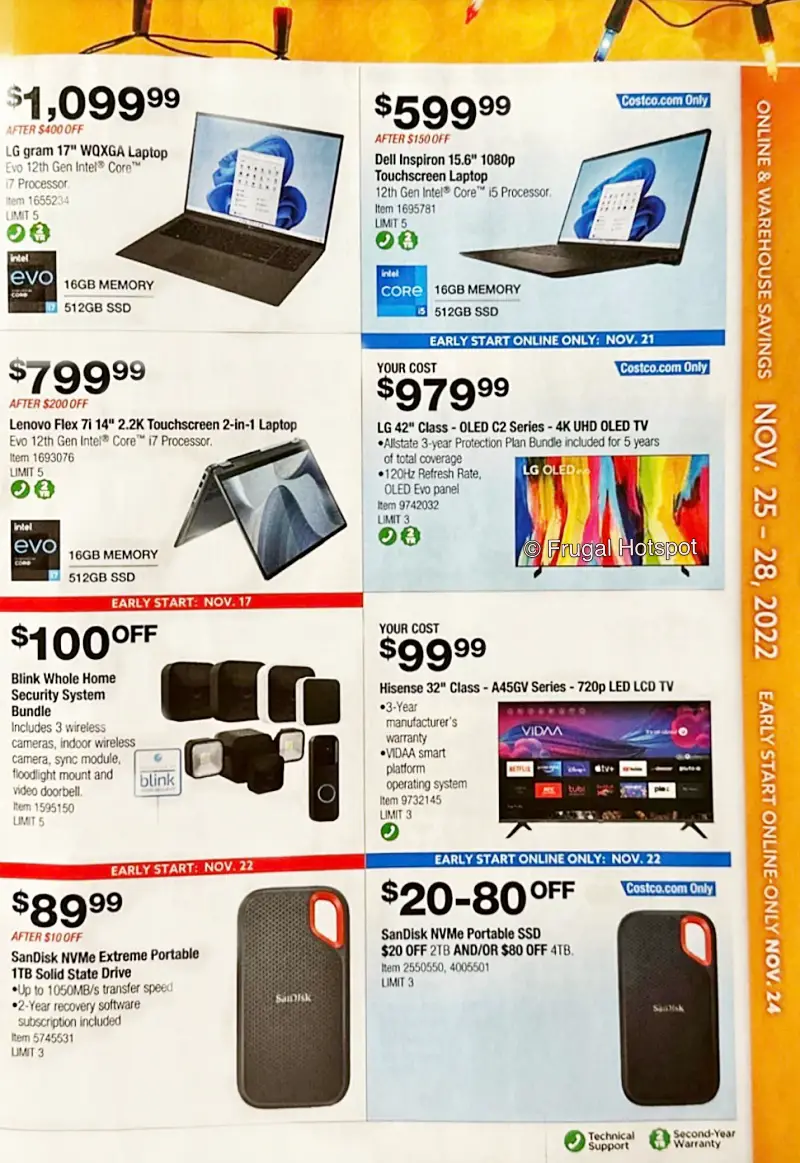 Page 27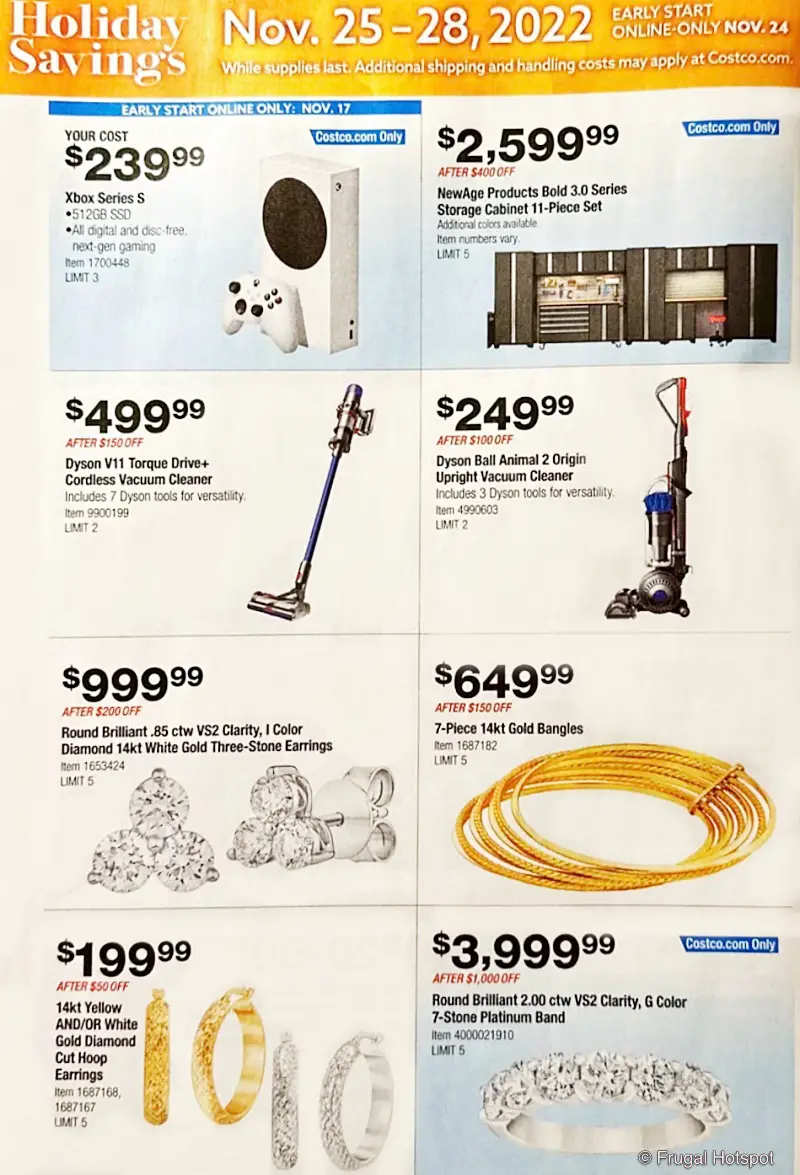 Page 28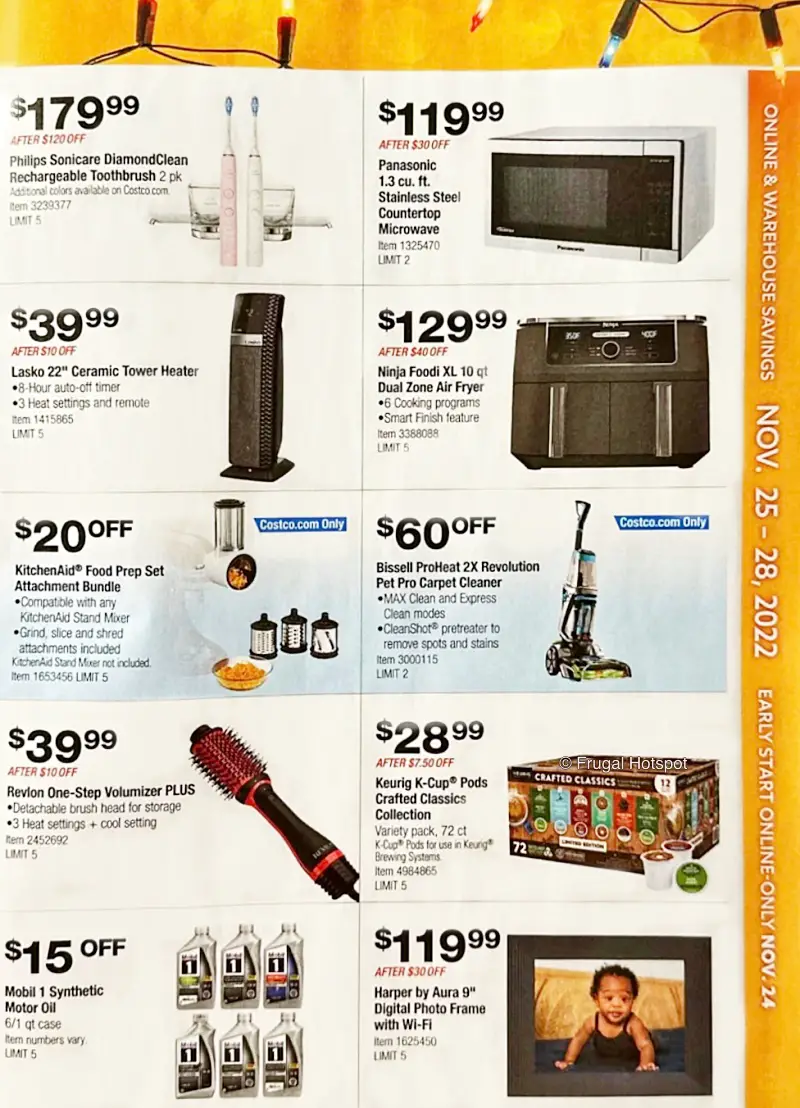 Page 29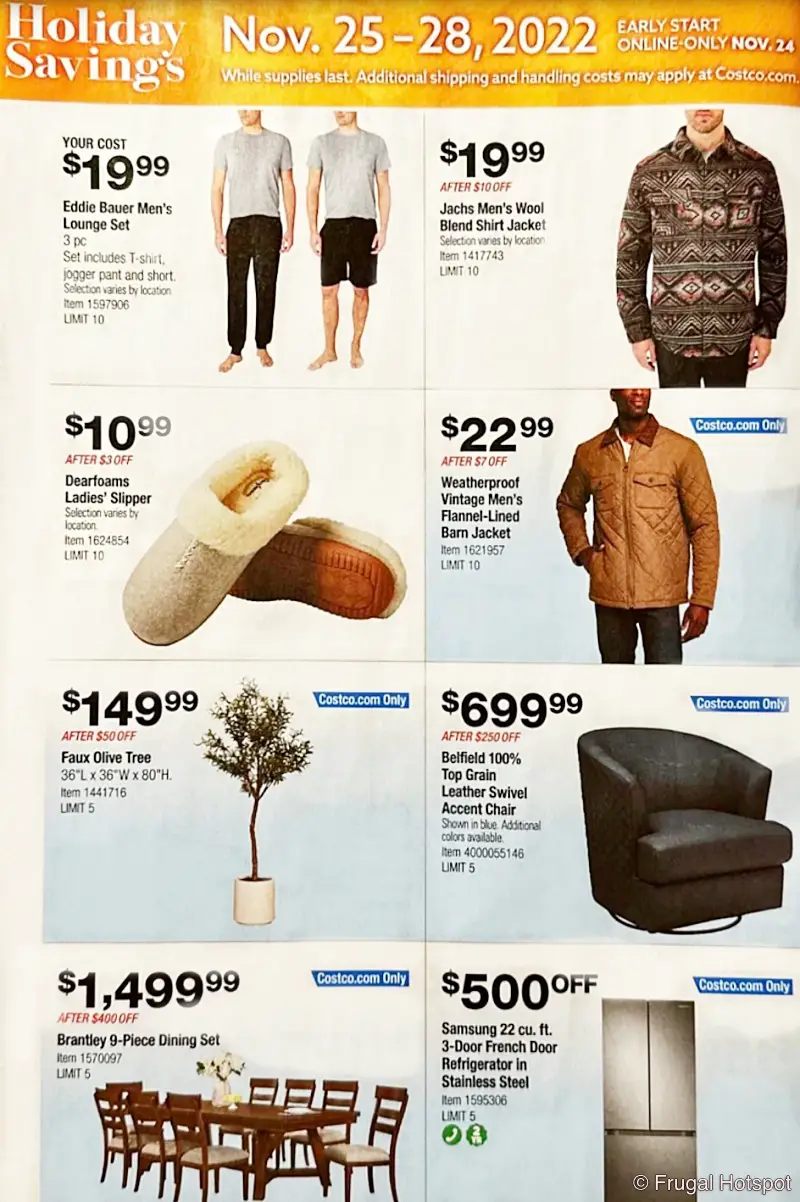 On Sale November 28, 2022 ONLINE ONLY (Cyber Monday)
Page 30