3/5/23.
The current Costco Coupon Book March 2023 may be a somewhat smaller coupon book but it is filled with some good deals. I started a raised bed vegetable garden last year and did not realize how much dirt it required…and how much dirt seemed to have vanished this year. So, I will be stocking up on Miracle-Gro Raised Bed & In-Ground Organic Soil with Compost (deal limit is 10).
Some other sale items on my shopping list include Kirkland Signature organic k-cup pods, Michelin wiper blades, Scoop Away cat litter, Checkups dental dog treats, Cascade dishwasher detergent, Danskin bike shorts, Post Honey Bunches of oats, Terra vegetable chips, Kirkland Signature panko shrimp, CJ Foods bibigo dumplings, Giovanni Rana Maine lobster ravioli, Teton Waters Ranch grass-fed Polish sausage, and Scotts EZ Seed Patch & Repair. Oh, and some allergy medicine as well (there are so many options on sale).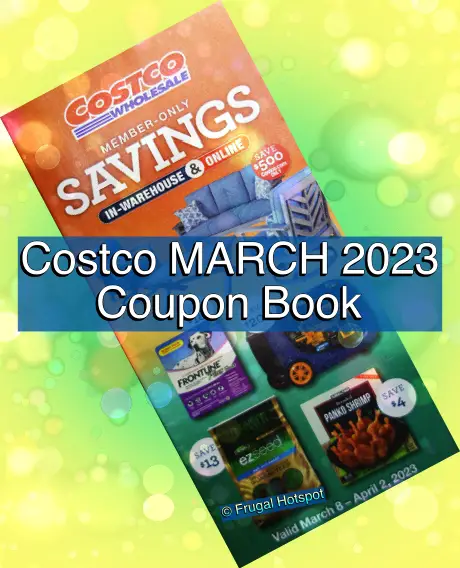 The Costco Wholesale Member-Only Savings runs from Wednesday, March 8, 2023 through Sunday, April 2, 2023. Some products have purchase limits and prices and availability may vary by location. Happy shopping!!
Costco Coupon Book: 3/8/23 – 4/2/23