4/15/23.
I tried the new Kirkland Signature Roast Beef Sandwich from Costco's Food Court and I was debating whether to post about it or not. First, there's the price. It's $9.99. Yeah, that's a bit high for a Costco food court product. Maybe I'd be fine with that price from a gourmet sandwich shop for an awesome-tasting sandwich…but not this sandwich.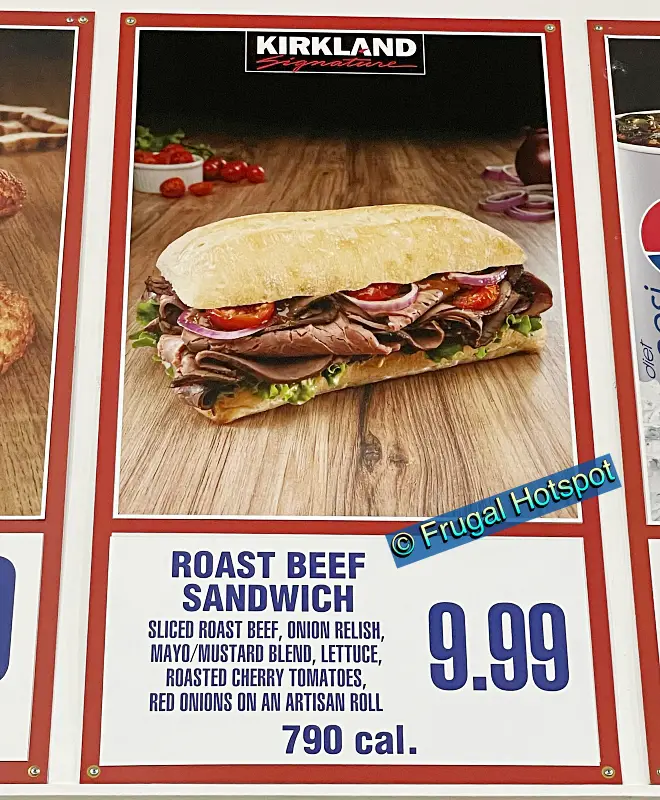 So, the taste of the sandwich itself is underwhelming. It's a cold sandwich with sliced roast beef, onion relish, a mayonnaise mustard blend, lettuce, roasted cherry tomatoes, and red onions served on an un-toasted artisan roll. Where to begin?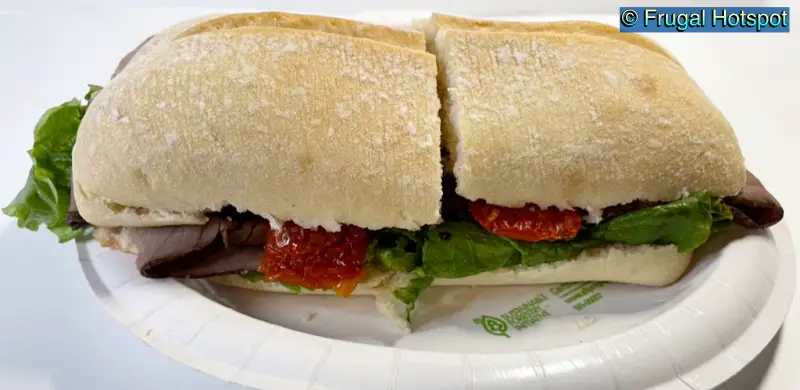 This new sammie looked pretty good on the menu board, but not so good in real life. I lifted the top of the sandwich to take a picture and kind of got grossed out. Why is the onion relish brown?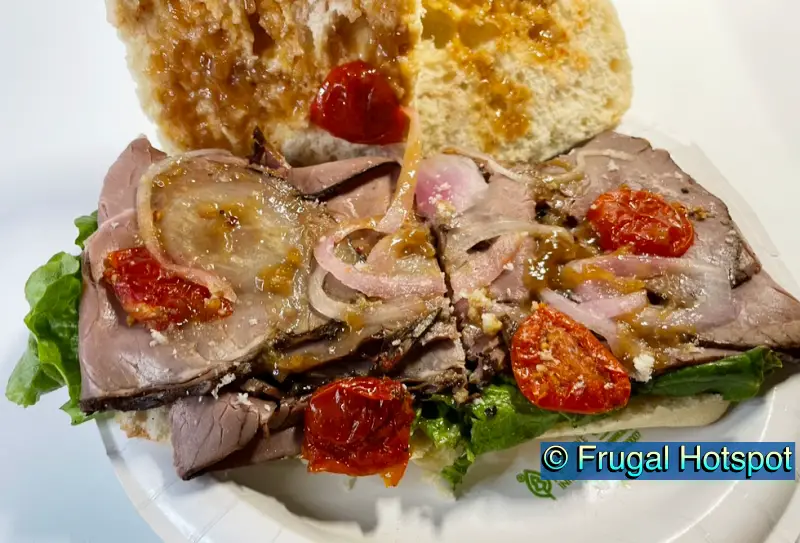 The mayonnaise / mustard blend helped the dry bread out…a little.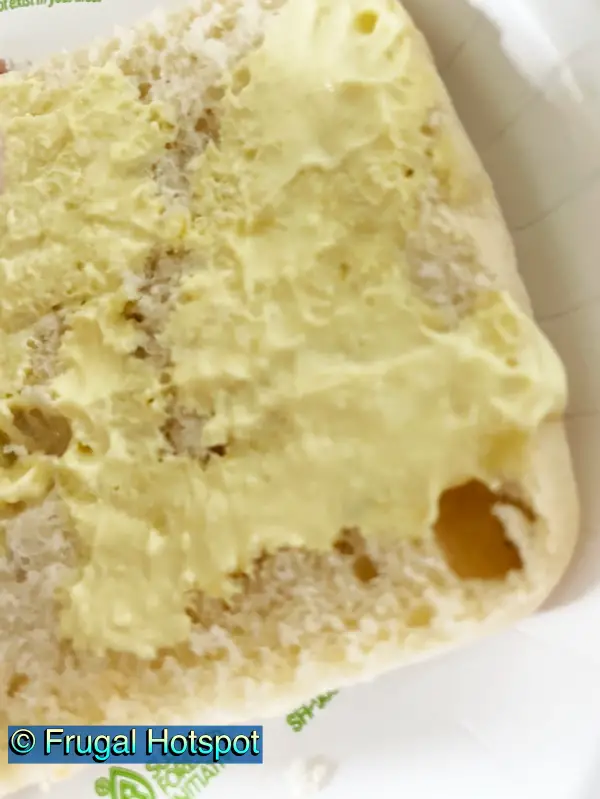 With so many cheaper options from the Costco food court, I don't feel this sandwich was a good value at all. I could have gotten a whole fresh pizza. Sigh…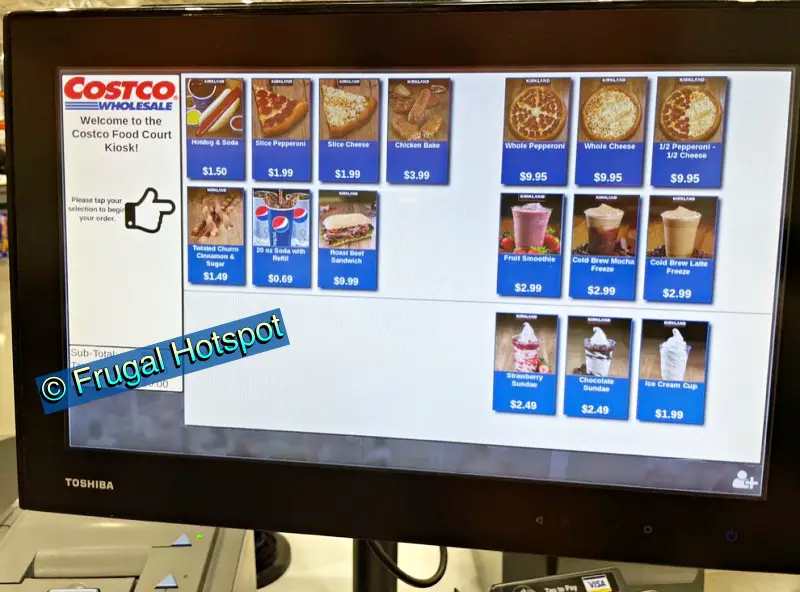 The opinions expressed at Frugal Hotspot are our own. Your experience may be better with this sandwich. Frugal Hotspot content is for general informational purposes only and should not be taken as professional or medical advice.
I spotted the Kirkland Signature Roast Beef Sandwich at the Covington, Washington and Federal Way, Washington Costco food courts.