7/5/23.
The JULY / AUGUST 2023 Costco Coupon Book for their Business Center is filled with a lot of great deals! Just a reminder – this is for the Costco Business Center and NOT the regular Costco warehouse. Some of these deals overlap with what's on sale at the regular warehouse and a few other deals will usually end up in next month's regular coupon book.
Costco Business Centers are open to all Costco members and not just those with business membership cards.
Some of the sale items include Marathon and Charmin toilet paper, Red Bull, ZOA, LaCroix, Nesquik, Vita Coco, Pringles, Pirate's Booty, SkinnyPop, Cheez-It, Oreo, belVita, Kit Kat, Silk Almondmilk, Jack Link's Beef Jerky, Nutella, Svenhard's Danish, Sky Valley Green Sriracha, Cinnamon Toast Crunch, Heinz ketchup, Hebrew National beef franks, Foster Farms breaded chicken patties, Bounty paper towels, Eggo waffles, Chinet, Kirkland Signature baby wipes, Huggies diapers, Curad latex gloves, Softsoap, Clorox wipes, Fabuloso, Bic highlighters, Tramontina fry pan, Zipfizz, Starbucks, Fiji water, Activia, Häagen-Daz ice cream bars, Texas Smokehouse smoked sausage, and more!
This Savings Event sale runs from July 17, 2023 through August 19, 2023 (or August 20, 2023 online at costcobusinessdelivery.com). Once again, this sale is only valid at Costco Business Centers. I have a list of the 24 Costco Business Center locations below. They have different hours than regular Costco warehouses, plus, business centers are closed on Sundays.
As with all things at Costco, everything is while supplies last. Happy shopping!
---
There are 24 Costco Business Center locations in the United States (as of 7/5/23):
Arizona (Phoenix)
California (Commerce, Hawthorne, Hayward, North Hollywood, Ontario, Sacramento, San Diego, San Jose, San Marcos, South San Francisco, Westminster)
Colorado (Denver)
Florida (Orlando)
Georgia (Morrow)
Illinois (Chicago)
Minnesota (Minneapolis)
Nevada (Las Vegas)
New Jersey (Hackensack)
Texas (Dallas, Stafford)
Utah (Salt Lake City)
Washington (Fife, Lynnwood)
---
Costco Business Center July / August 2023 Savings Event:
Pages 2 and 3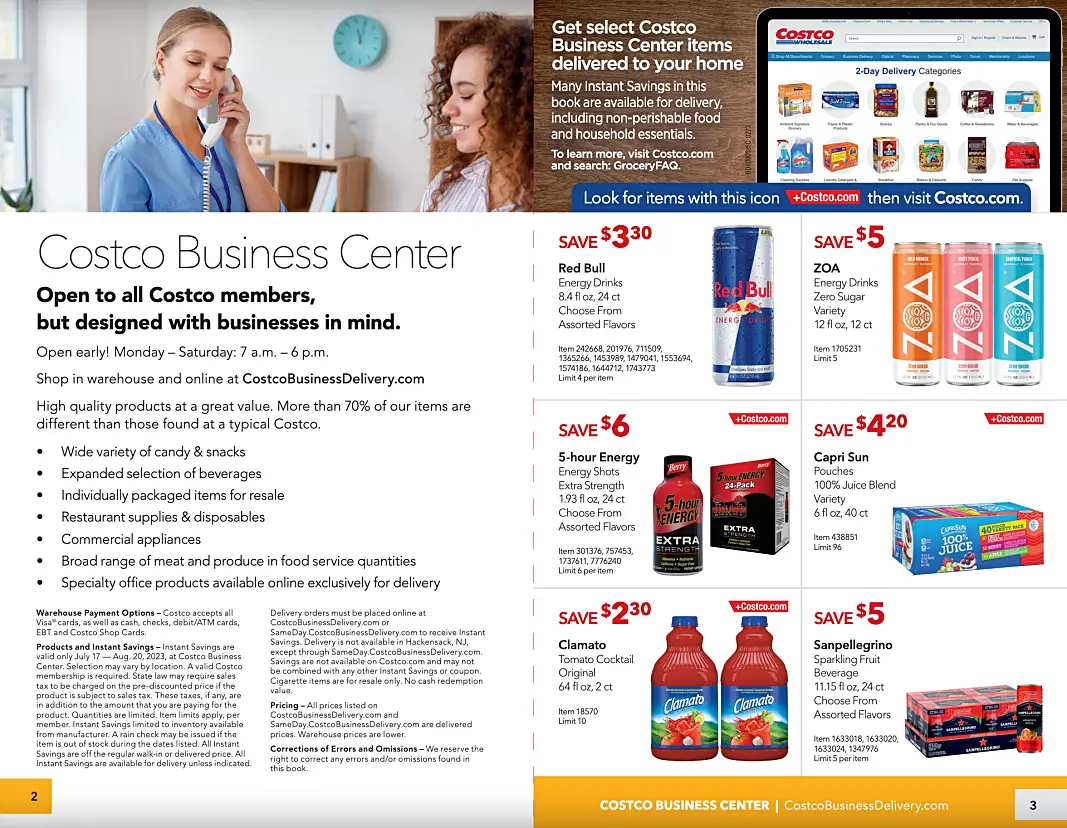 Join Amazon Prime – Watch Thousands of Movies & TV Shows Anytime – Start Free Trial Now
As an Amazon Associate, I earn from qualifying purchases, at no additional cost to you.
Pages 4 and 5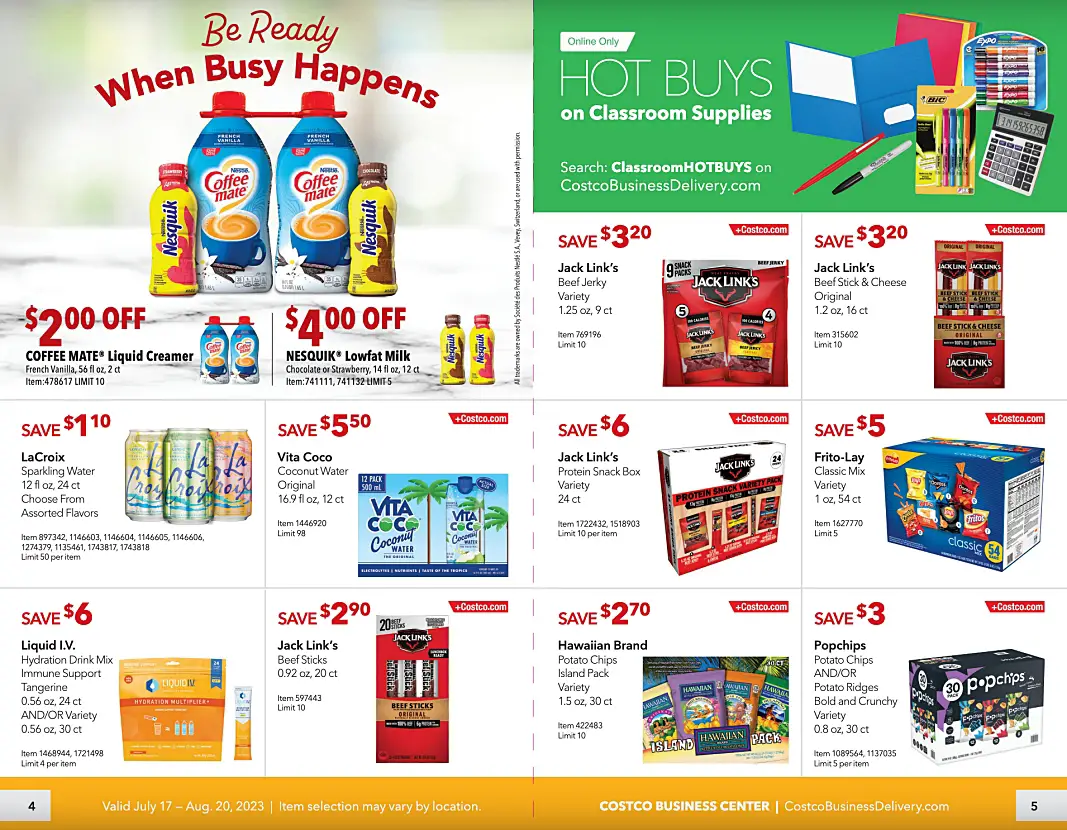 Pages 6 and 7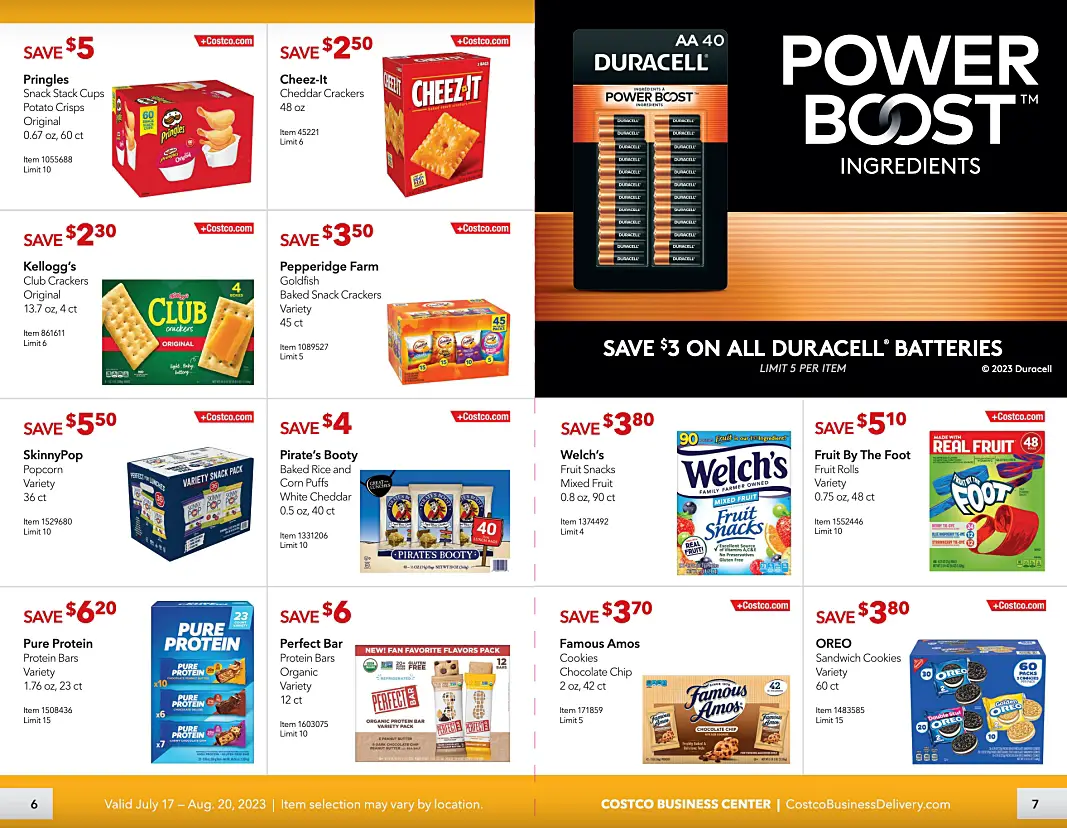 Pages 8 and 9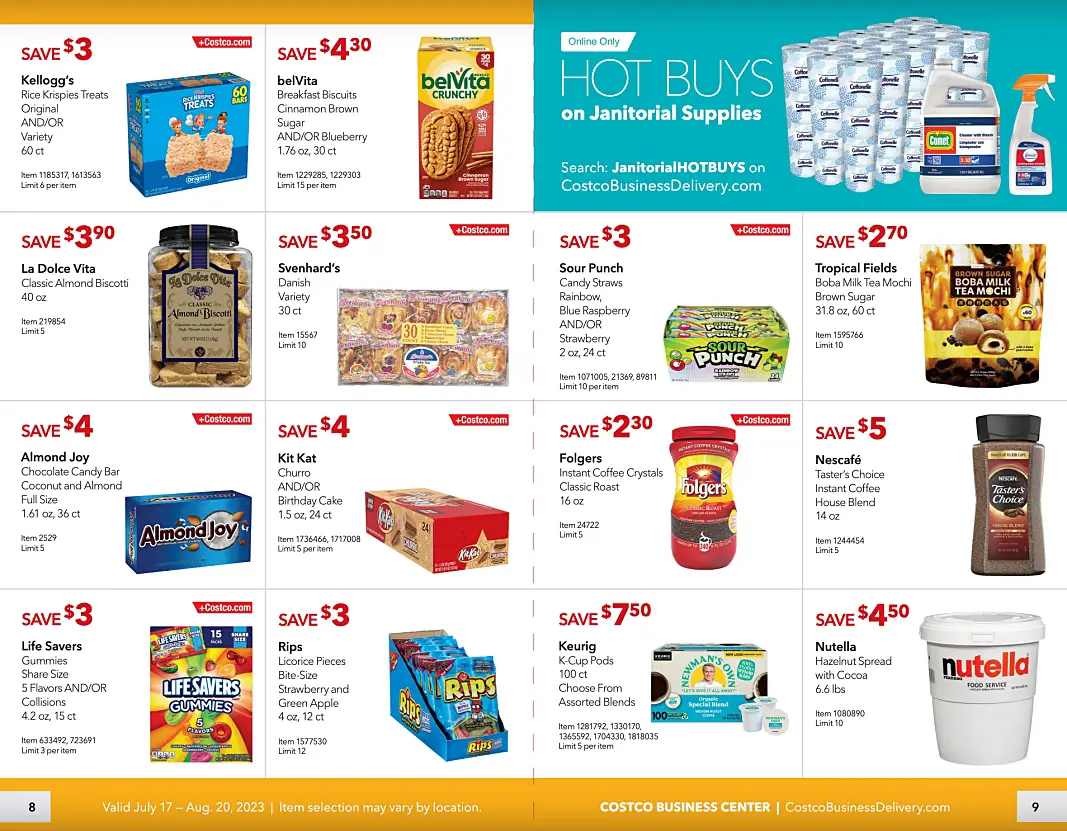 Pages 10 and 11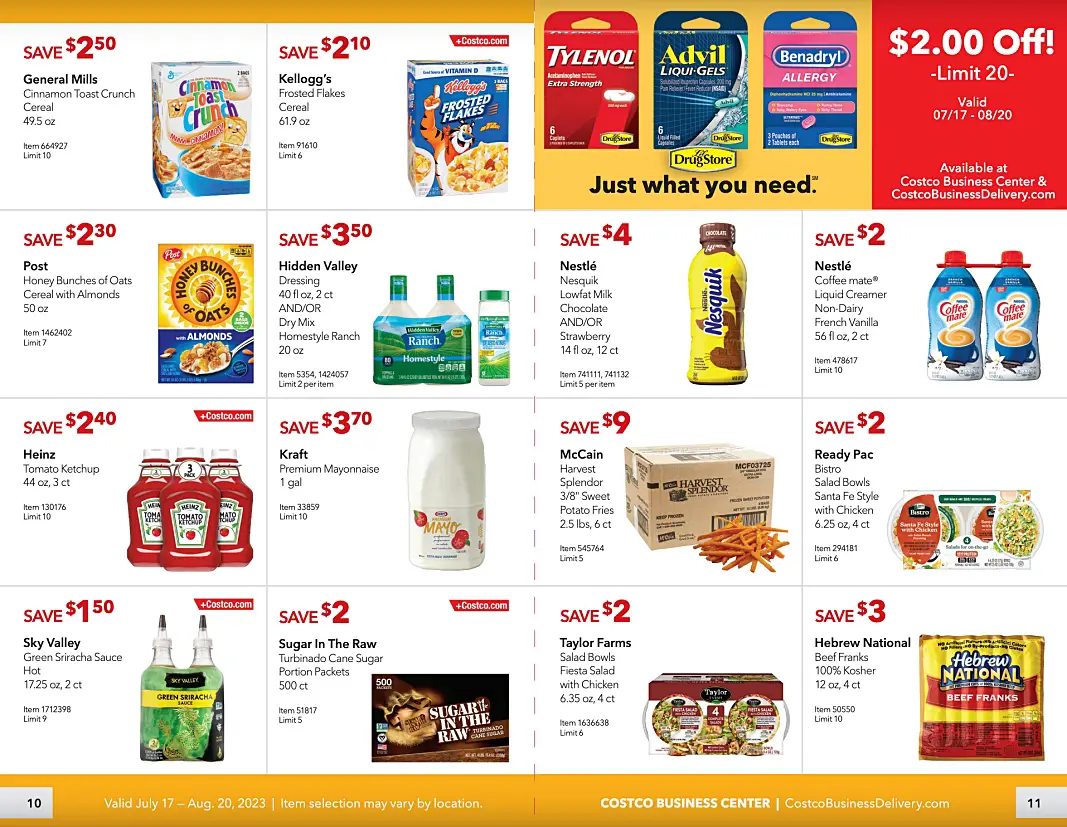 Pages 12 and 13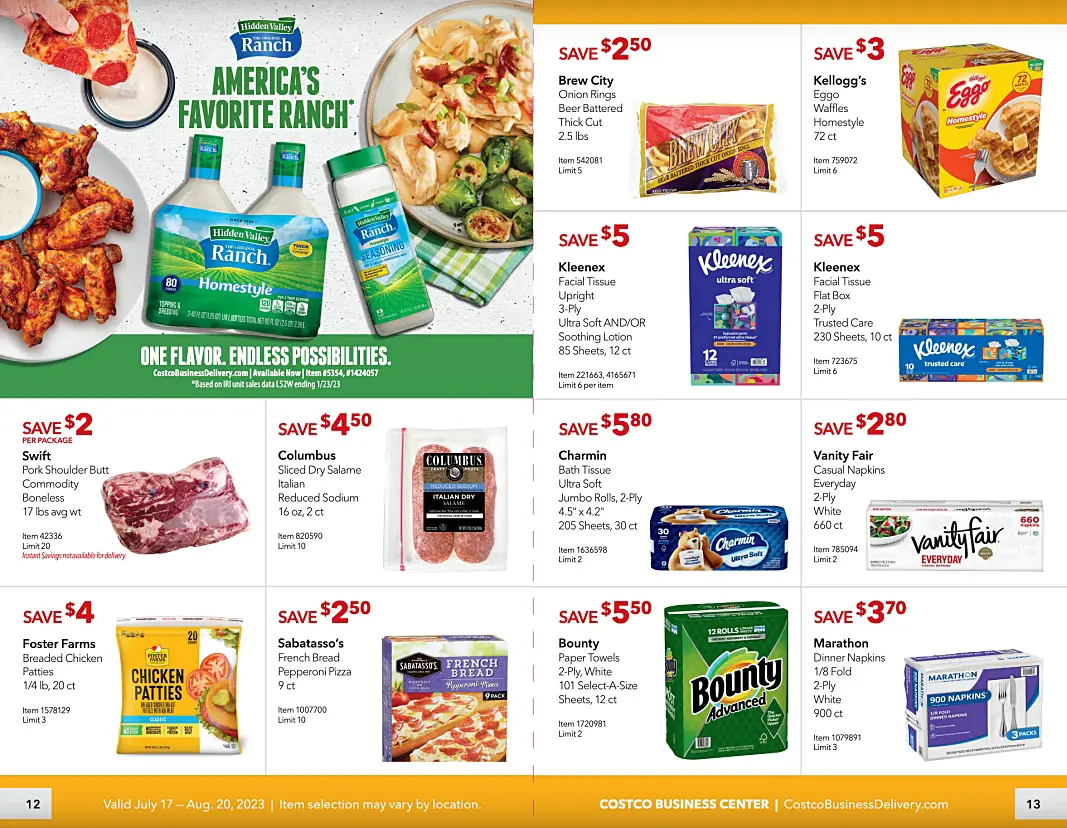 Pages 14 and 15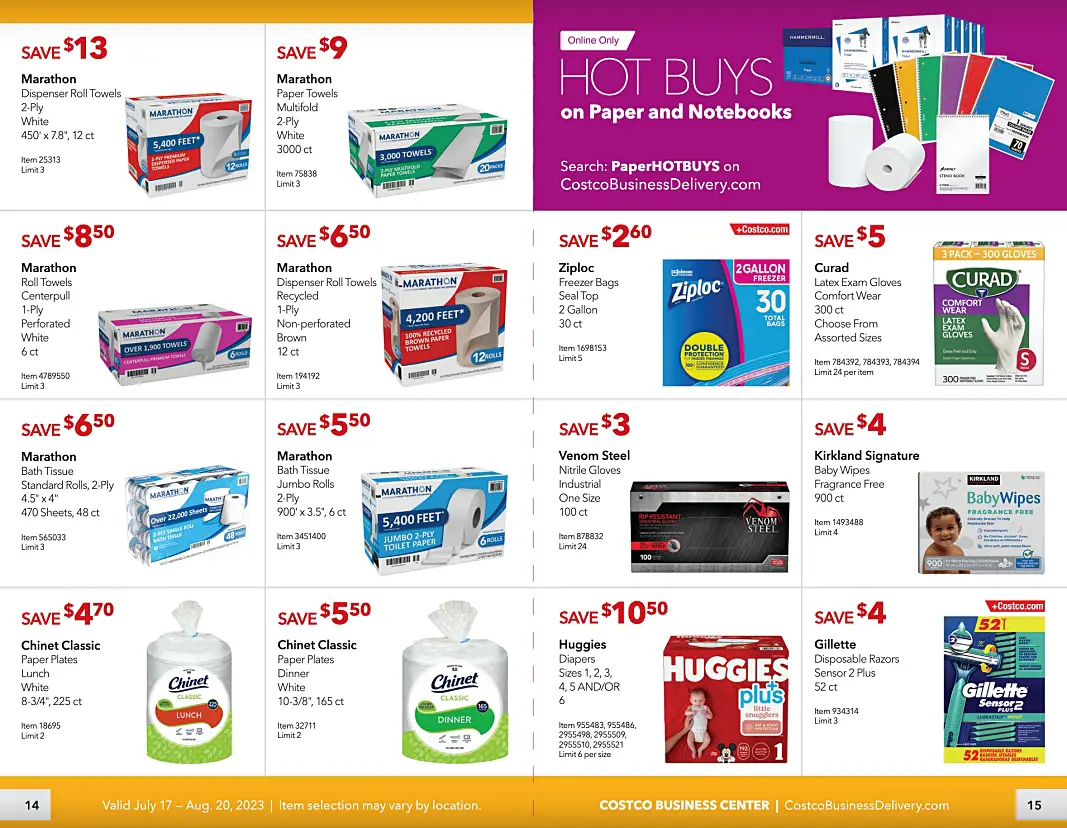 Pages 16 and 17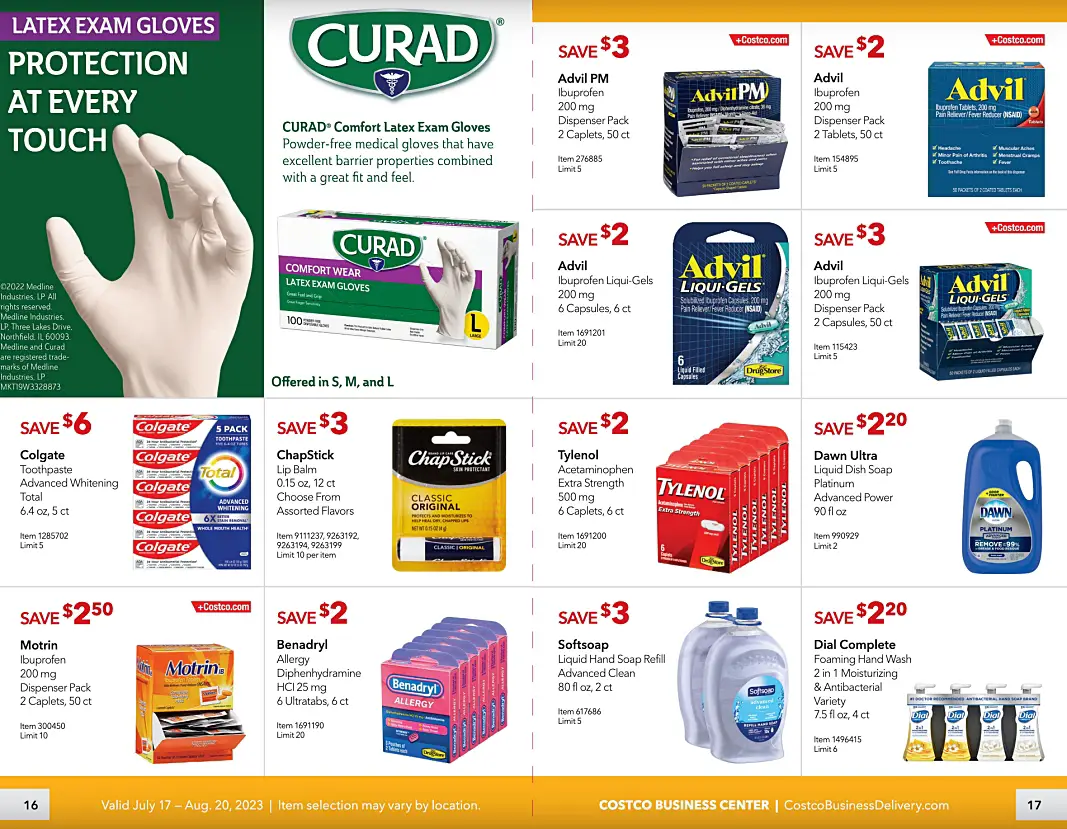 Pages 18 and 19
Pages 20 and 21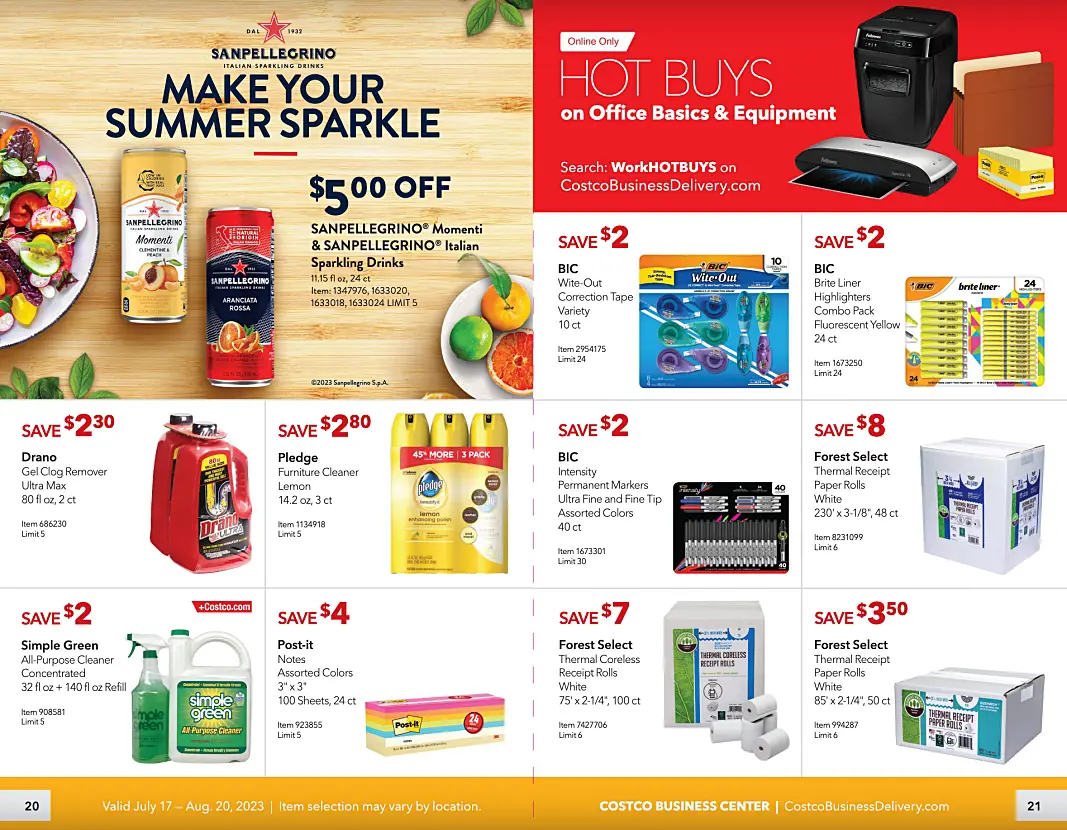 Pages 22 and 23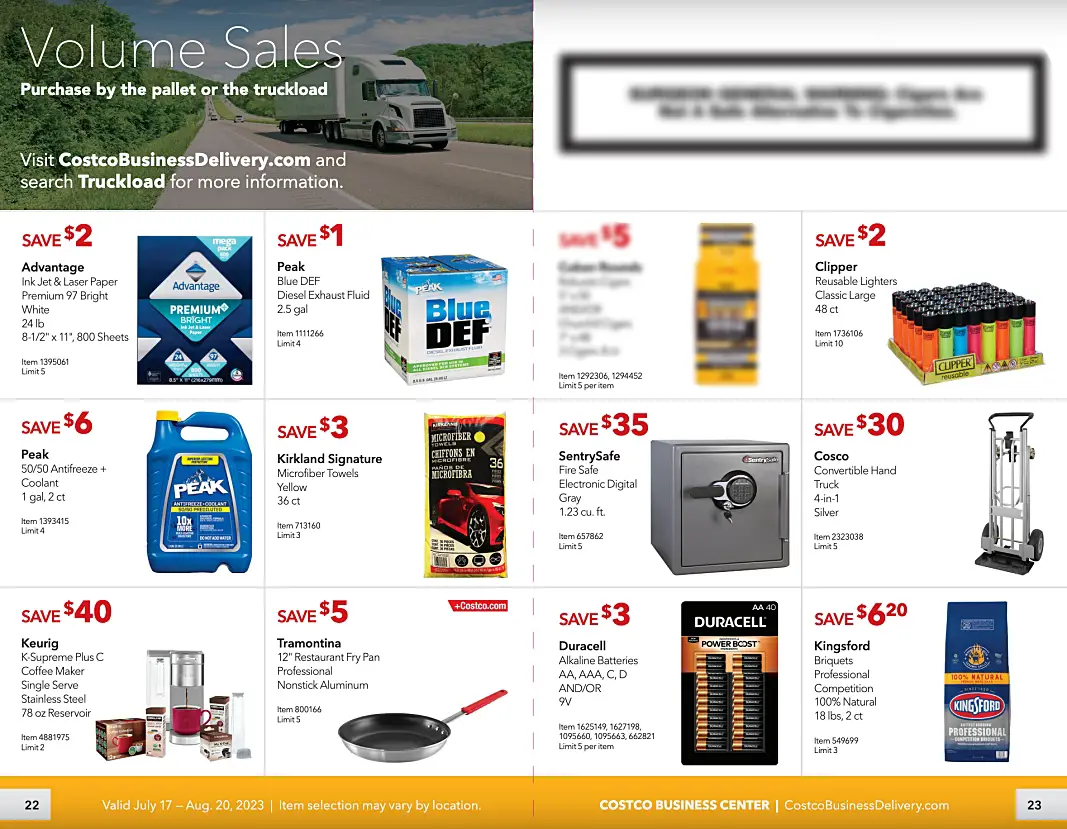 Pages 24 and 25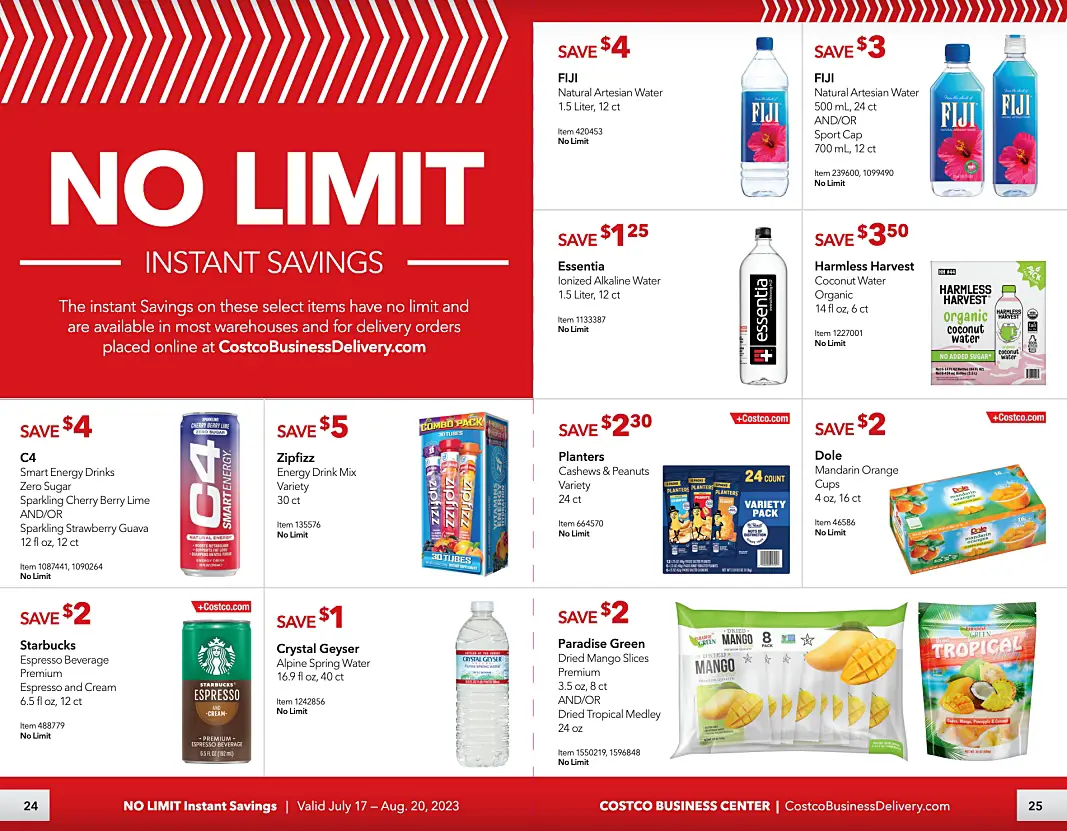 Pages 26 and 27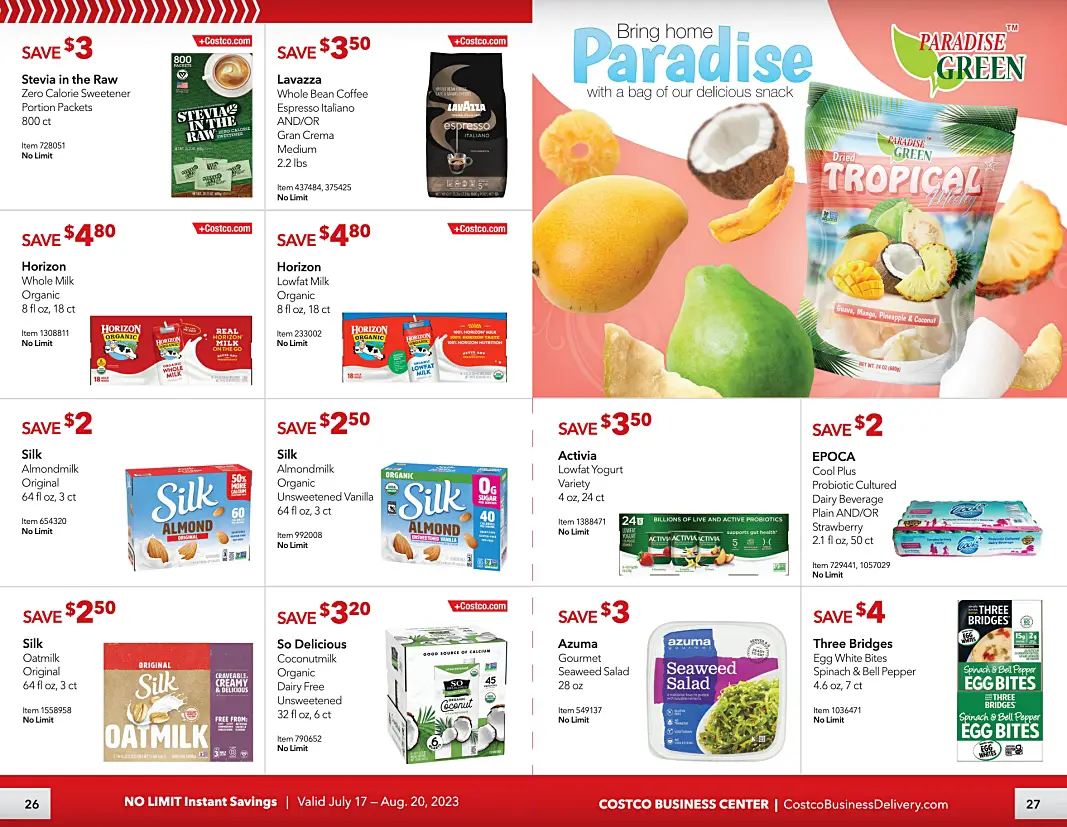 Pages 28 and 29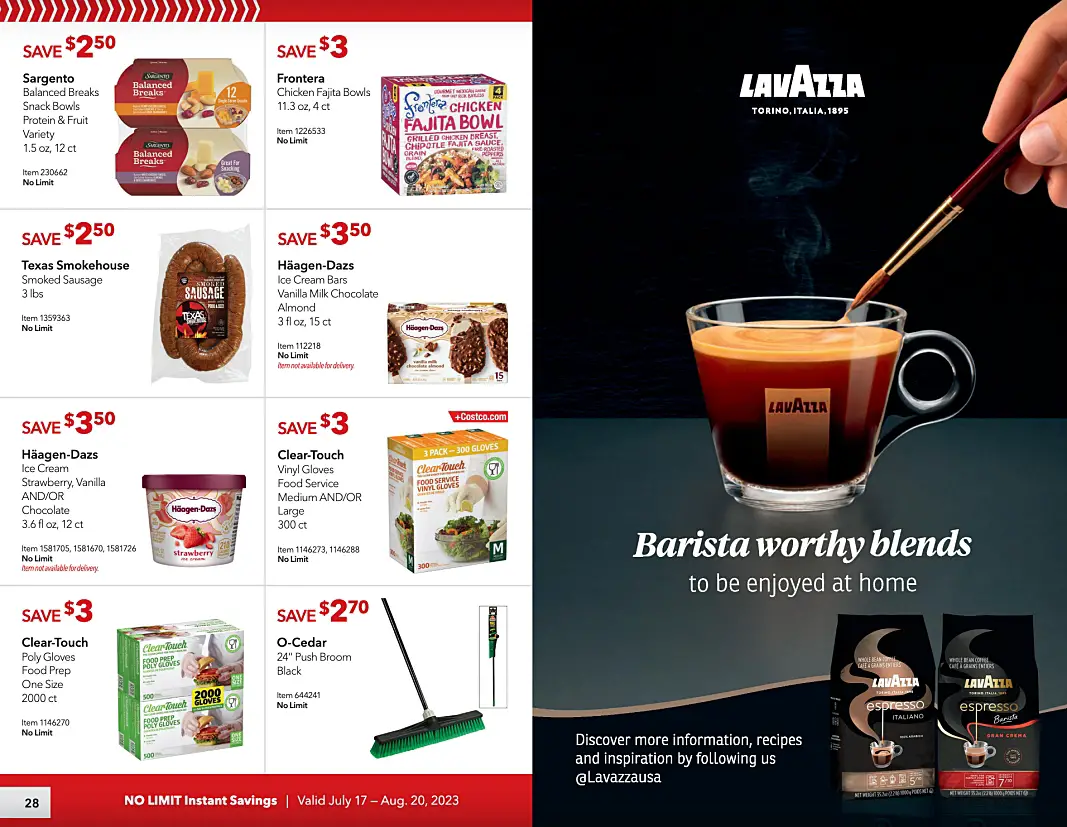 Pages 30 and 31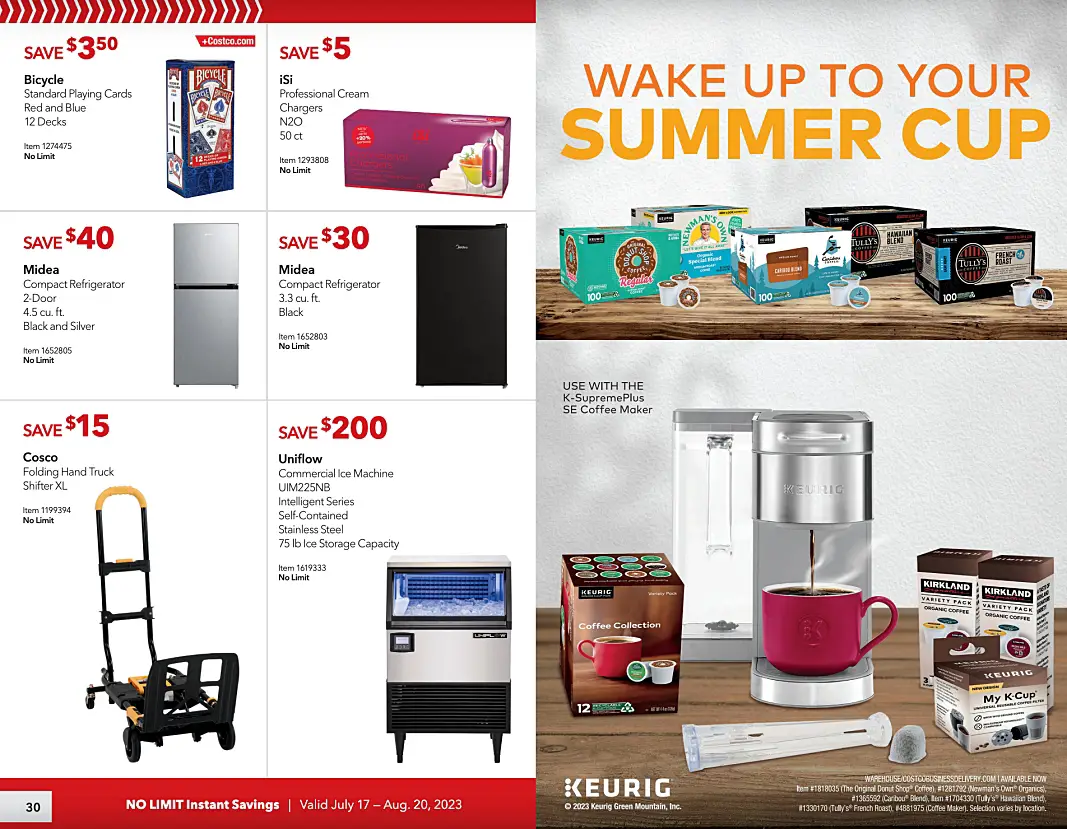 Costco Business Center JULY / AUGUST 2023 Coupon Book: 7/17/23 – 8/20/23. Price may vary. Costco Business Center locations are closed on Sundays.
While supplies last.
Visit frugalhotspot.com to see what's new and to check out deals from Costco.
I do not sell these products. This is just a posting of deals from Costco and is not an endorsement or recommendation of any product or business or of Costco. Please do your own research before making any purchase.