9/22/23. © Frugal Hotspot
Have you seen the Caramel Apple Mini Cakes from the Costco Bakery? It's new at my local Costco and they are a very popular item! Don't be surprised if someone comes up to you to ask what you have in your cart.
These 6 massive Kirkland Signature Caramel Apple Mini Cakes weigh in at about 3 pounds collectively! So each one is like half a pound! Serving size is half a mini cake.
Are the Caramel Apple Mini Cakes good?
For some in my family, the Caramel Apple Mini Cakes were an absolute hit. These ginormous cupcakes have a tender caramel cake, with rich frosting, a caramel drizzle, and an apple pie filling as a cake topper. So if you like apple-spiced baked treats, caramel, and apple pie then this might be right up your alley.
I also enjoyed the caramel apple mini cake, except for the frosting. I don't know what it was about it, but I didn't like the flavor of the frosting.
Photos may not be a perfect representation of the product, especially the color.
How much are Costco's Caramel Apple Mini Cakes?
Costco is selling their 6-pack of baked goods for the reasonable price of $8.99 at select locations. Each KS Caramel Apple Mini Cake works out to be about $1.50 each. That's a pretty good deal.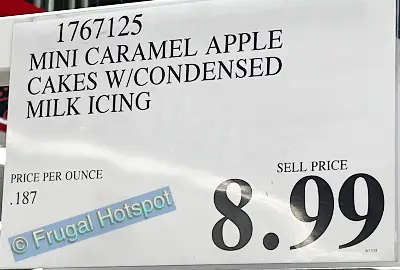 Which locations carry Costco's Mini Apple Cakes?
The best way to find out if your local Costco carries it, is to call your local Costco and ask, especially since it's a seasonal item. When you call, let them know that you are looking for item #1767125. Visit costco.com to find your warehouse contact information.
What about allergens in Costco's Mini Caramel Cakes?
You'll find the allergens labeled on each package of mini apple caramel cakes. The allergens listed are wheat, egg, milk, and soy. And it's produced on equipment that also processes peanuts, tree nuts and sesame. If you have allergies, please carefully read the ingredient list for information. Be sure to check the label every time you purchase it, in case the ingredients in the recipe change.
As with all things at Costco, this is available while supplies last. Unfortunately, it may be not available at all Costco locations. Prices may vary by location. Limited to stock on hand. When in doubt, call your local Costco before you go.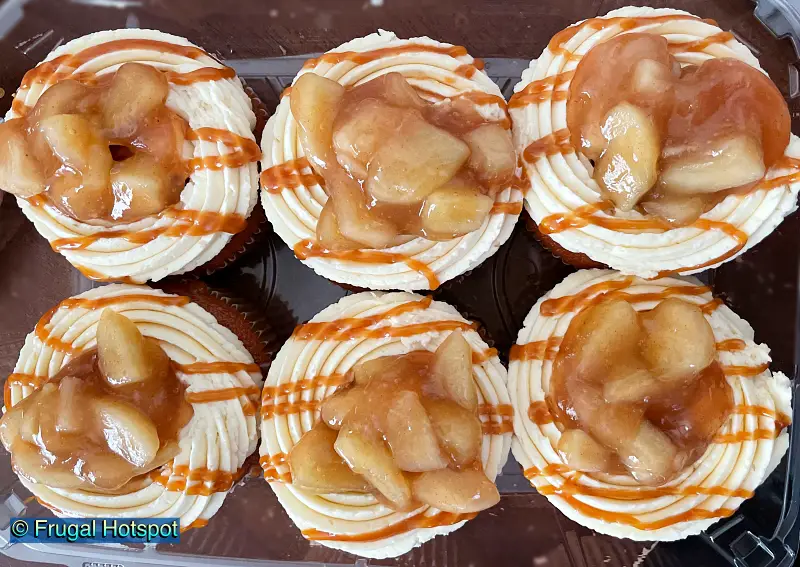 I do not sell this product. This is just a posting of a deal from Costco and is not an endorsement or recommendation of any product or business or of Costco. Please do your own research before making any purchase.