For the 2021 version, check out my post:
Costco – Spring Gardening Deals 2021
*UPDATE* 5/24/20. 
Gardening season is wrapping up at many Costco locations (or is over) and most of these items have been sold. Please contact your local Costco if you have questions about an item being in stock.
2/27/20.
It's always nice to see all the beautiful flowers and plants during Costco's gardening season. This list includes plants, garden decor, lawn care, weed management, plant food and more.
Price, participation, inventory and sales dates may vary by location. These products were spotted at the Covington, Washington Costco but may not be available at all Costco locations. Limited to stock on hand.
BULBS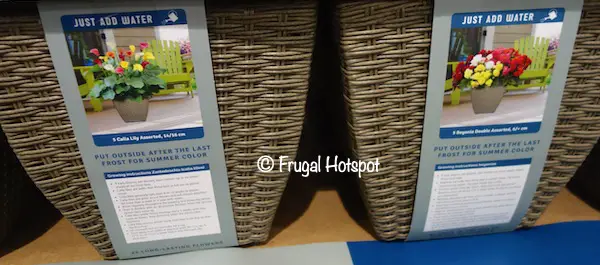 Flower Bulbs Container $19.99 (Item #537582)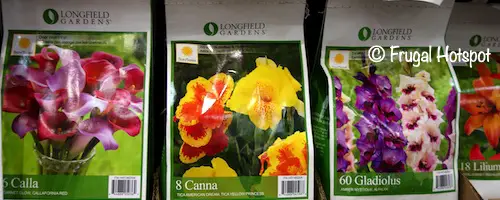 Longfield Gardens Spring Bulb Assortment  $12.99  (Item #882504)
(Selection may include acidanthera, anemone, begonia, calla, canna, crinum, crocosmia, dahlia, gladiolus, liatris, lilium, etc.)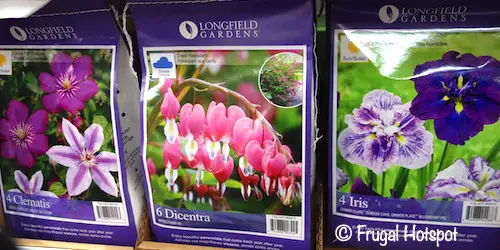 Longfield Gardens Spring Perennial Assortment  $12.99 (Item #868915)
(Selection may include astilbe, clematis, daylily, dicentra, echinacea, eryngium, geranium, helenium, heuchera,  hosta, iris, kniphofia, peony, platycodon, sedum etc.)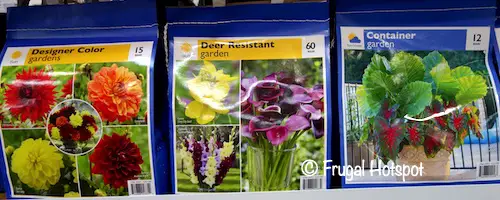 Spring Bulb Assortment $19.99 (Item #125199)
(Annuals or perennials pre-planned gardens. Selection may include Butterfly garden, Container garden, Cut flower garden, Deer resistant garden, Designer color garden, Perennial shade garden, etc.)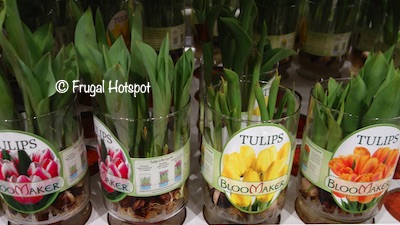 Tulip Bulbs in Vase $12.99 (Item #32764)
(Indoor. Keep at room temperature.)
PLANTS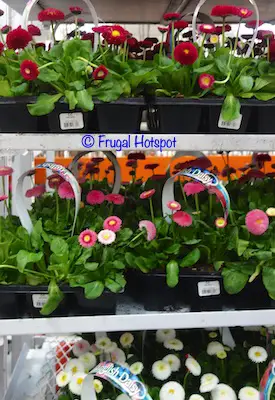 Bellis (English Daisy) 6-pack $13.99 (Item #1429349)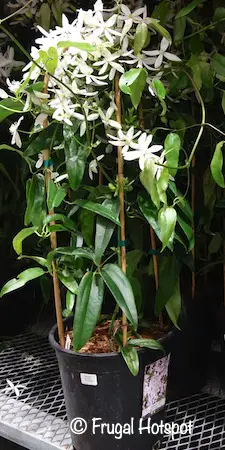 Clematis 5.1 gal $28.99 (Item #389375)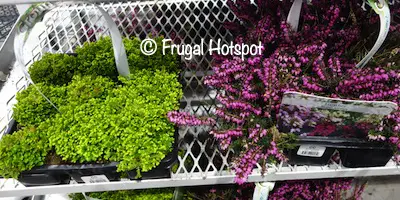 Groundcover 9-pk $15.99 (Item #507005)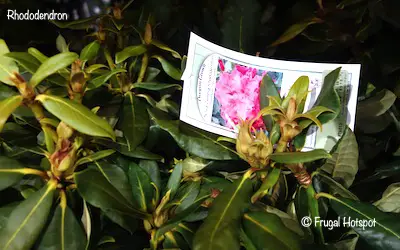 Rhododendron 4.19 gallon $29.99 (Item #76813)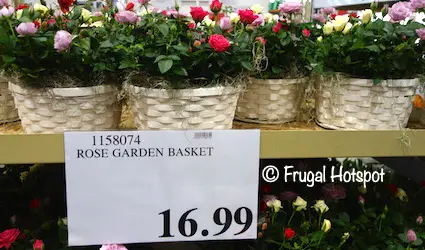 Rose Garden Basket $16.99 (Item #1158074)
TREES / SHRUBS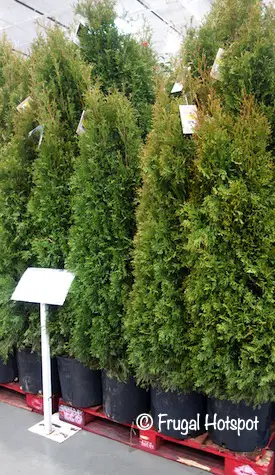 Arborvitae Emerald Green 6.9 gal $24.99 (Item #25869)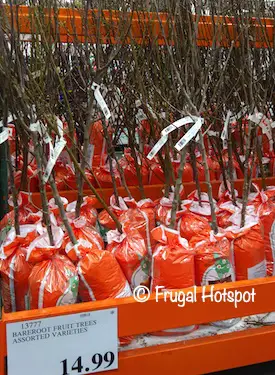 Bareroot Fruit Tree $14.99 (Item #13777)
(May include semi-dwarf pears, peaches, or apples)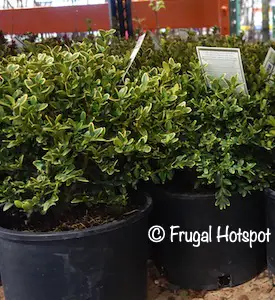 Boxwood 2.14 gal $17.99 (Item #18882)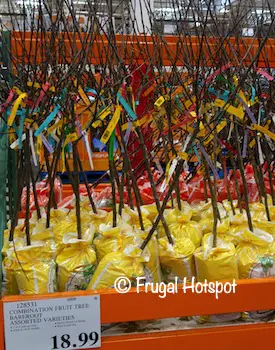 Combination Fruit Tree Bareroot $18.99 (Item #128531)
(3-5 buds per tree, showy flowers in spring, fruit in 18-24 months, plant in full sun, may include pears or apples)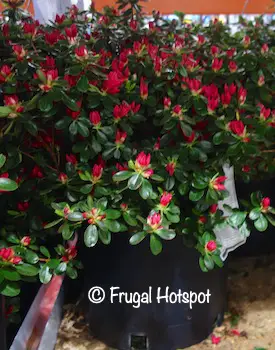 Evergreen Azalea 2.14 gal $16.99 (Item #18742)
SOIL / POTTING MIX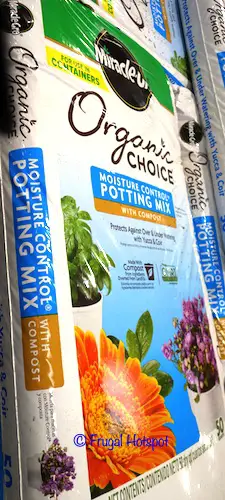 Miracle Gro Organic Choice Potting Mix 50-qt $8.99 (Item #1372969)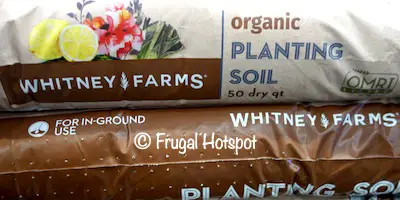 Whitney Farms Organic Planting Soil 50-qt $7.99 (Item #1373262)
PLANT FOOD
BioAdvanced 2-in-1 Rose and Flower Care Granules 12 lbs  $17.99 (Item #1125842)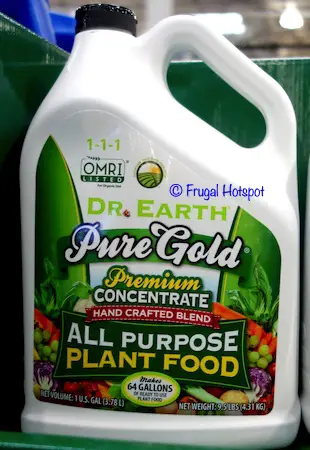 Dr. Earth Pure Gold All Purpose Plant Food $19.99 (Item #1210746)
(1 Gallon concentrate covers up to 1,200 sq ft)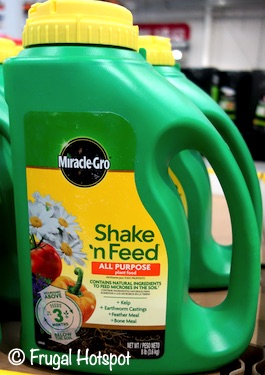 Miracle Gro Shake-n-Feed All Purpose Fertilizer 8 lbs $16.99 (Item #3003108)
PLANTER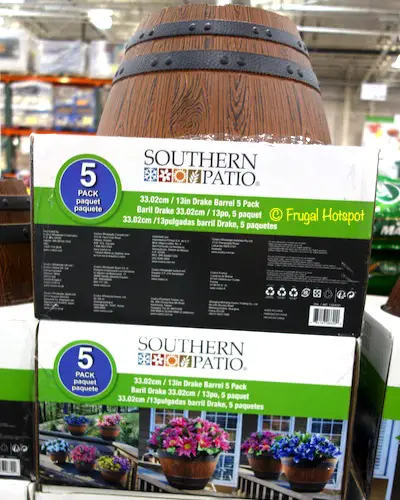 Southern Patio Drake Barrel 13″ Resin Planter 5-Pk $19.99 (Item #1334201)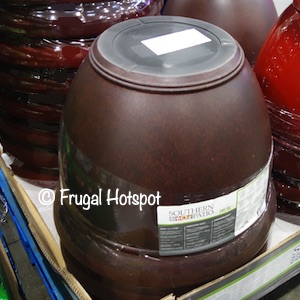 Southern Patio Kittredge 22″ Resin Planter $18.99 (Item #1902303)
(Hand painted finish, indoor or outdoor use, 22″ W x 16″ H)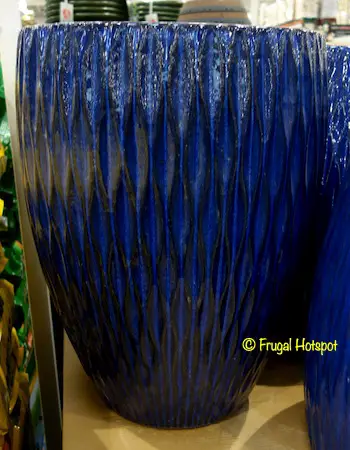 Vertical Wave Planter $39.99 (Item #1902264)
(Glazed ceramic finish, 16″ W x 21.25″ H)
POTTING BENCH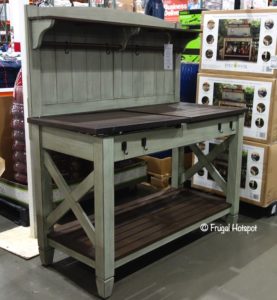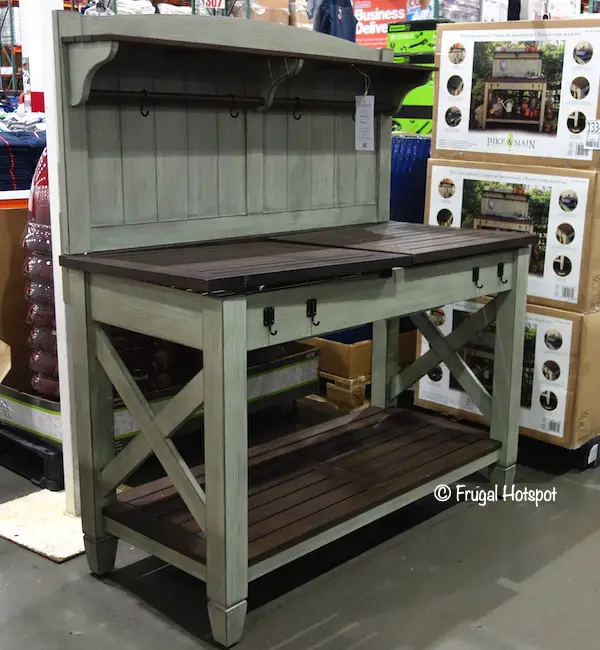 Pike & Main Americana Potting Bench more info $349.99 (Item #1334190)
GARDEN DECOR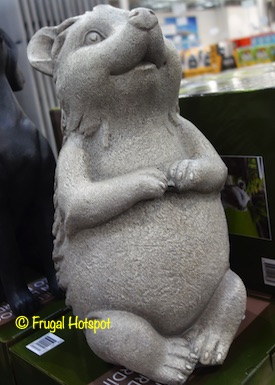 Garden Hedgehog $29.99 (Item #1902215)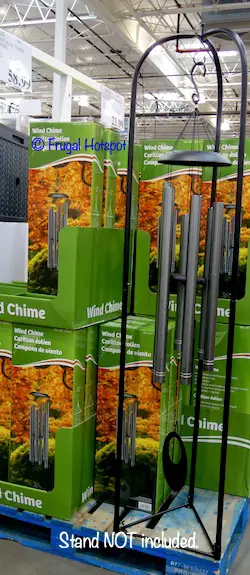 Harmonically Tuned Wind Chime $58.99 (Item #1902243)
(1.5″ diameter aluminum tubes, anodized brushed nickel and powder-coated black weather resistant finish, steel top and sail, plastic striker, 10″ D x 59″ H)
Stand NOT included.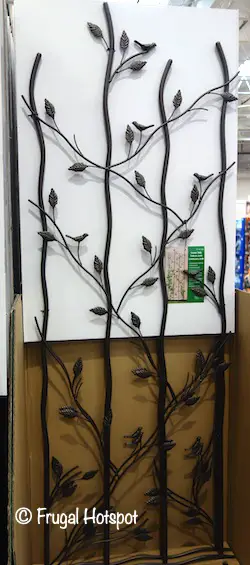 Inside Outside Garden Iron Trellis $19.99 (Item #1500198)
(Durable powder-coated finish, 23.2″ L x 71.6″ H)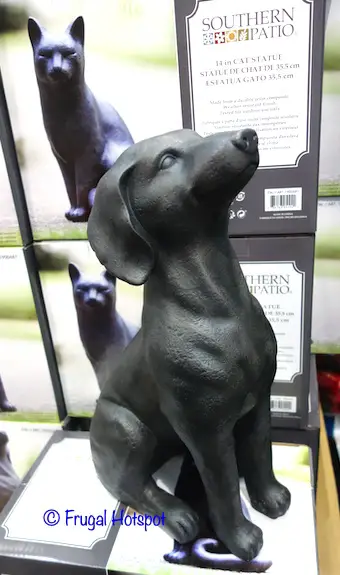 Southern Patio 18″ Dog OR 14″ Cat Resin Statue $16.99 (Item #1900681)
LAWN CARE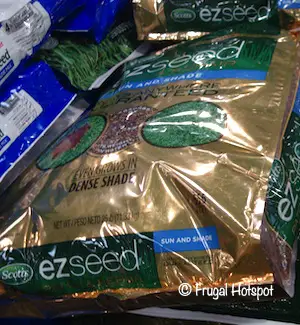 Scotts EZ Seed Sun and Shade $49.99 (Item #1117547)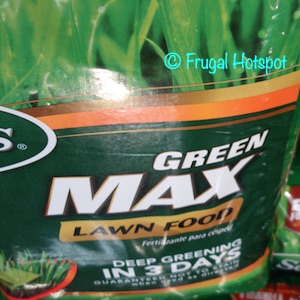 Scotts Green Max Lawn Food $49.99 (Item #1372916)
(Covers 14,000 sq ft, feeds lawn for 3 months)
Scotts Turf Builder Crabgrass Preventer 15 lbs $39.99 (Item #1118475)
Scotts Turf Builder Sun & Shade Grass Seed 15 lbs $39.99 (Item #1118475)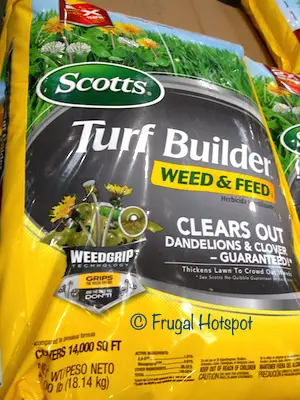 Scotts Turf Builder Weed & Feed $44.99 (Item #1373657)
(Covers 14,000 sq ft, thickens lawns, clears out dandelions and clover)
WEED MANAGEMENT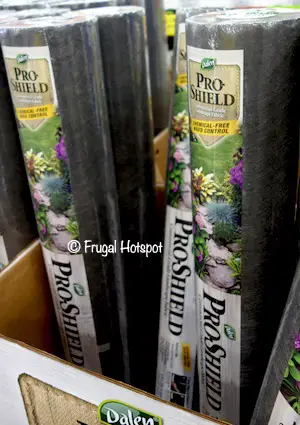 Dalen Pro Shield Landscape Fabric $29.99 (Item #9339)
(Commercial grade, chemical free weed control, 4 ft x 220 ft)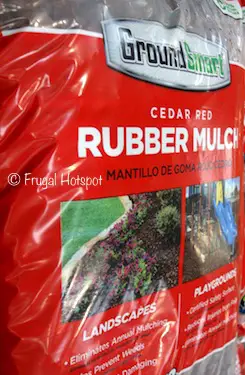 Liberty Tire Rubber Mulch 1.5 cu ft $9.89 (Item #123)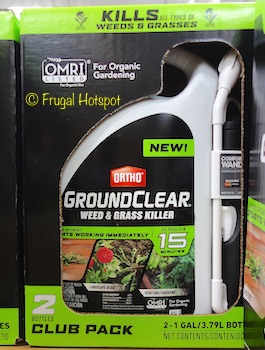 Ortho GroundClear Weed and Grass Killer 2/1 Gallon  $29.99 (Item #1299583)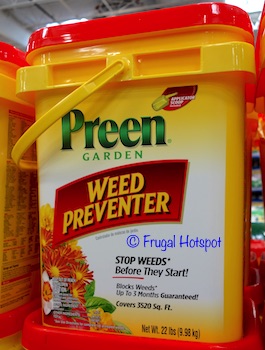 Preen Weed Preventer 22 lbs $27.99 (Item #1272331)
MOSS MANAGEMENT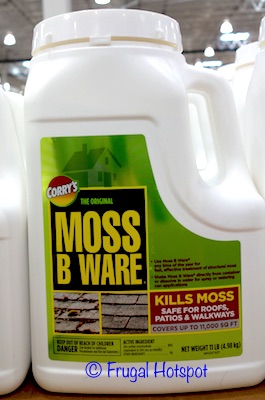 Corry's Moss B Ware 11 lbs  $26.99 (Item #1193388)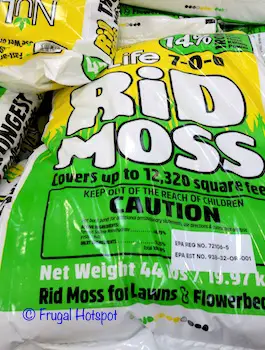 NuLife Rid Moss 44 lbs  $22.99 (Item #122058)
Wet & Forget Outdoors Moss, Mold, Mildew & Algae Stain Remover 68 oz $29.99 (Item #1219756)
PEST CONTROL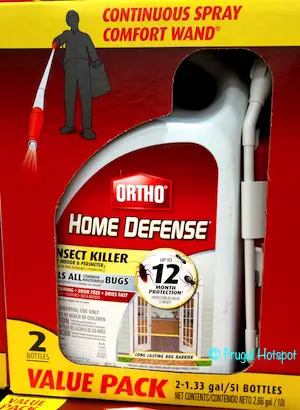 Ortho Home Defense Insect Killer 1.33 gallon 2-Pk $19.99 (Item #1310214)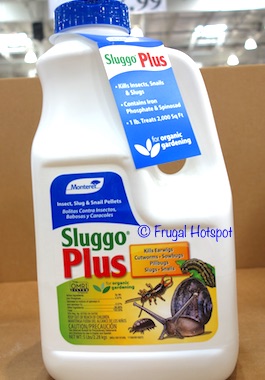 Sluggo Plus Insect, Slug and Snail Bait 5 lbs  $27.99 (Item #1198653)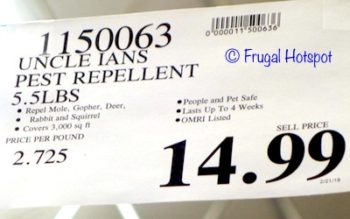 Uncle Ian's Pest Repellent 5.5 lbs  $14.99 (Item #1150063)
GLOVES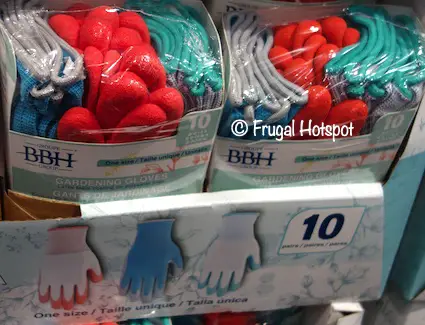 Groupe BBH Gardening Gloves 10-pairs $9.99 (Item #1600238)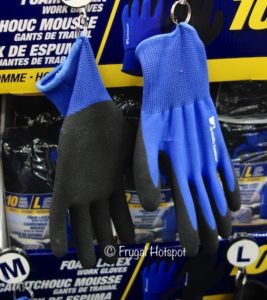 Wells Lamont Foam latex Work Gloves 10-Pairs $9.99 (Item #1193758)
TOOLS

Fiskars Pole Steel Pruner 16 Ft  $59.99 (Item #1900623)
(15" Saw blade cuts up to 1 1/8" thick)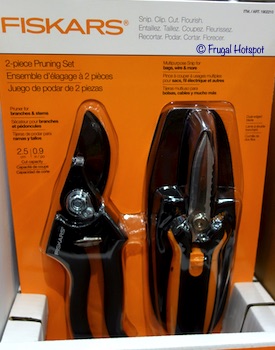 Fiskars Pruning Set 2-Pc $24.79 (Item #1902210)
(Pruner 0.9″ cut capacity, Multipurpose Snip with dual-edged blade)
HOSE etc

.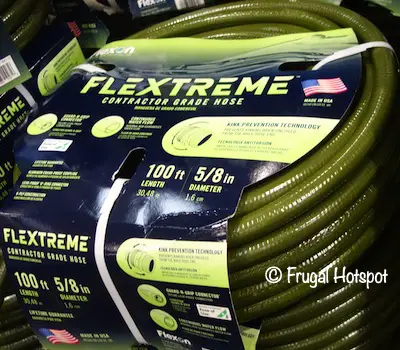 Flexon Flextreme Contractor Grade 100 ft Hose  $23.99 (Item #1184115)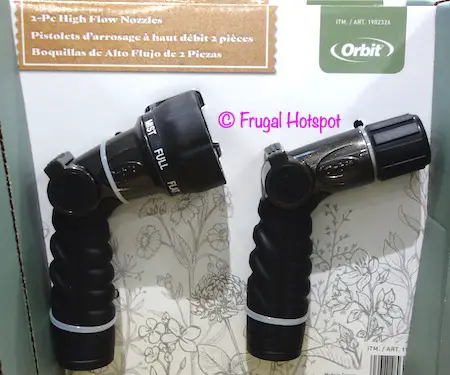 Orbit High Flow Nozzles 2-Pc $9.99 (Item #1902326)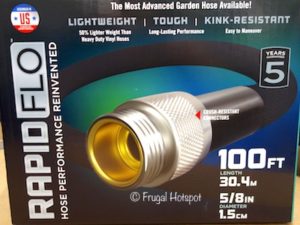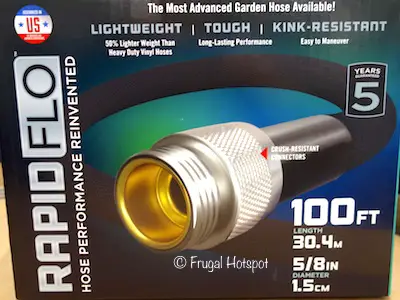 Teknor Apex 100 ft Rapid Flo Compact Garden Hose  $39.99 (Item #4008100)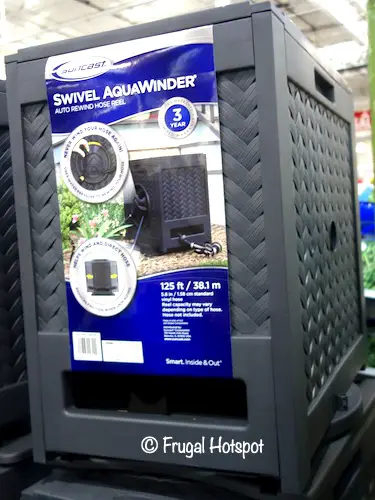 Suncast Swivel AquaWinder Auto Rewind Hose Reel $68.99 (Item #1392763)
(Hands free rewinding, water powered reel, swivel base, 125′ of 5/8″ capacity)
Hose NOT included.
MISC

.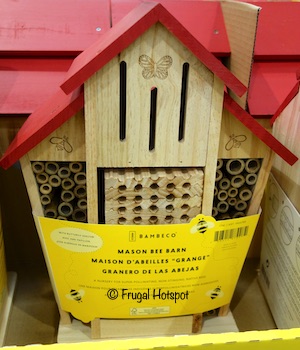 Evergreen Bambeco Mason Bee Barn $23.99 (Item #1900780)
(Outdoor use only. Solid pine and bamboo. 11.5″ L x 7″ W x 14.5″ H)
While supplies last. Price and participation may vary so it may not be available at your local Costco or it may not be on sale at your local Costco or it may be a different price at your local Costco. Prices & sales dates may change at any time without notice. Photos may not be a perfect representation of the product. Description of product is garnered from product packaging. This is not a product review.
I do not sell these products. This is just a posting of a deal from Costco and is not an endorsement or recommendation of any product or of Costco. Please do your own research before making any purchase.
Thanks for visiting my blog!
Expired Deals

:
SALE
Drake Resin Planter 13″ 5-pk $15.99 (exp. 5-10-20) Reg. price= $19.99 (Item #1334201)
Harmonically Tuned Wind Chime $49.99 (exp. 5-10-20) reg. price= $58.99 (Item #1902243)
Kittredge Resin Planter 22″ $14.99 (Exp. 5-10-20) Reg. price= $18.99 (Item #1902303)
Scott's Green Max Lawn Food $39.99 (exp. 5-10-20) Reg. price= $49.99 (Item #1372916. Covers 14,000 sq ft.)
Scott's TurfBuilder Weed & Weed $34.99 (exp. 5-10-20) Reg. price= $44.99 (Item #1373657. Covers 14,000 sq ft.)
Vertical Wave Planter $34.99 (exp. 5-10-20) Reg. price= $39.99 (Item #1902264)
Wet & Forget Moss Mildew Remover 68 oz $24.99 (exp. 5-24-20) Reg. price= $29.99 (ITem #1219756)
Miracle Gro Shake n Feed 8-lbs  On sale for $12.99 (3/11/20 – 4/5/20). Reg. price= $16.99. (Item #3003108)
Scotts Turf Builder Weed & Feed  On sale for $34.99 (3/11/20 – 4/5/20). Reg. price= $44.99. (Item #1373657)
Whitney Farms Organic Planting Soil 50-qt  On sale for $6.49 (3/11/20 – 4/5/20). Reg. price= $7.99. (Item #1373262)
Groupe BBH Gardening Gloves 10-pairs  On sale for $6.99 (3/11/20 – 3/29/20). Reg price= $9.99. (Item #1600238)
Wells Lamont Foam latex Work Gloves 10-Pairs  On sale for $6.99 (3/11/20 – 3/29/20). Reg price= $9.99 (Item #1193758)
Wet & Forget Outdoors Moss, Mold, Mildew, Algae Stain Remover 68 oz  On sale for $24.99 (3/11/20 – 3/29/20). Reg price= $29.99 (Item 1219756)
Blue Vertical Wave Glazed Planter $34.99 (exp. 4-11-20) Reg. price= $39.99 (Item #1902264)
Evergreen Bambeco Mason Bee Barn $18.99 (exp. 4-11-20) Reg. price= $23.99 (Item #1900780)
Fiskars Pruning Set 2-Pc $19.79 (exp. 4-11-20) Reg. price= $24.79 (Item #1902210)
Orbit Hose Nozzle Set 2-ct $7.99 (exp. 4-11-20) Reg. price= $9.99 (Item #1902326)
Sluggo Plus Insect, Slug and Snail Bait 5 lbs $21.99 (exp. 4-9-20) Reg. price=$27.99 (Item #1198653)
Teknor Compact 100ft Garden Hose $34.99 (exp. 4-11-20) Reg. price=$39.99 (Item #4008100)
Wet & Forget Moss Mold Mildew Remover 68 oz $24.99 (exp. 4-12-20) Reg. price= $29.99 (Item #1219756)
Groupe BBH Gardening Gloves 10-pairs $6.99 (exp. 4-13-20) Reg. price= $9.99 (Item #1600238)
Wells Lamont Work Gloves 10-Pairs $6.99 (exp. 4-13-20) Reg. price= $9.99 (Item #1193758)
Flexon Contractor Grade 100ft Hose $18.99 (exp. 4-17-20) Reg. price= $23.99 (Item #1184115)
Longfield Gardens Spring Bulb Assortment $9.99 (exp. 4-19-20) Reg. price= $12.99 (Item #882504)
Longfield Gardens Spring Perennial Assortment $9.99 (exp. 4-19-20) Reg. price= $12.99 (Item #868915)
Ortho Home Defense Insect Killer 1.33 gallon 2-Pk $15.99 (exp. 4-17-20) Reg. price=$19.99 (Item #1310214)
Suncast Auto Rewind Hose Reel $58.99 (exp. 4-17-20) Reg. price=$68.99 (Item #1392763)
Dr. Earth Pure Gold All Purpose Plant Food 1-gal concentrate $15.99 (exp. 4-30-20) Reg. price= $19.99 (Item #1210746)