1/17/21.
Costco is getting you ready for the Big Game with some special pricing on TVs and other sales in electronics. The Costco Big Game Savings Coupon Book runs from Sunday, January 17, 2021 through Sunday, February 7, 2021.
Prices shown are warehouse prices. Items that are available at costco.com may be priced higher due to shipping and handling. All deals are while supplies last.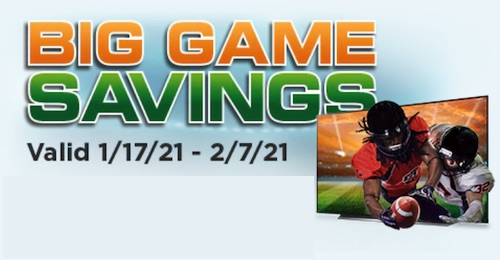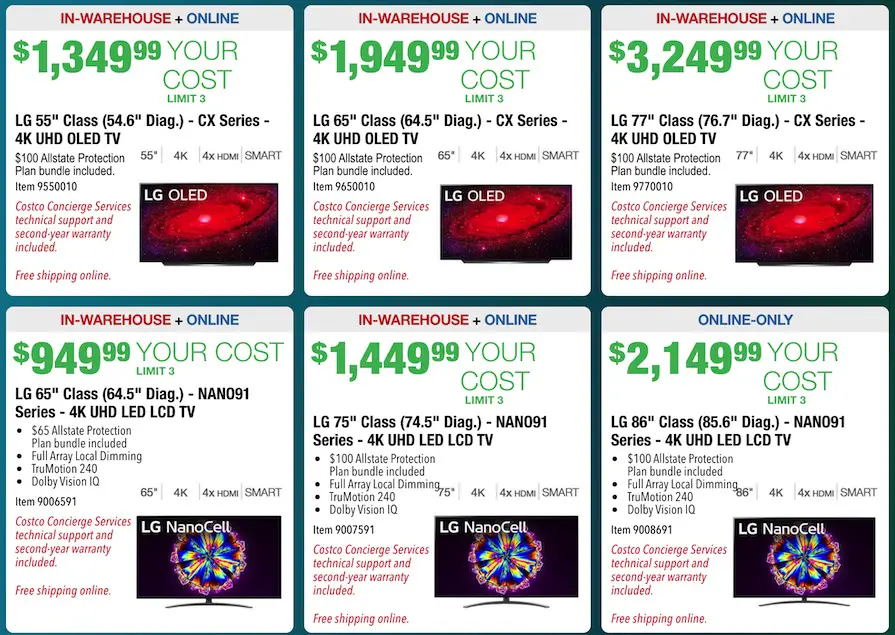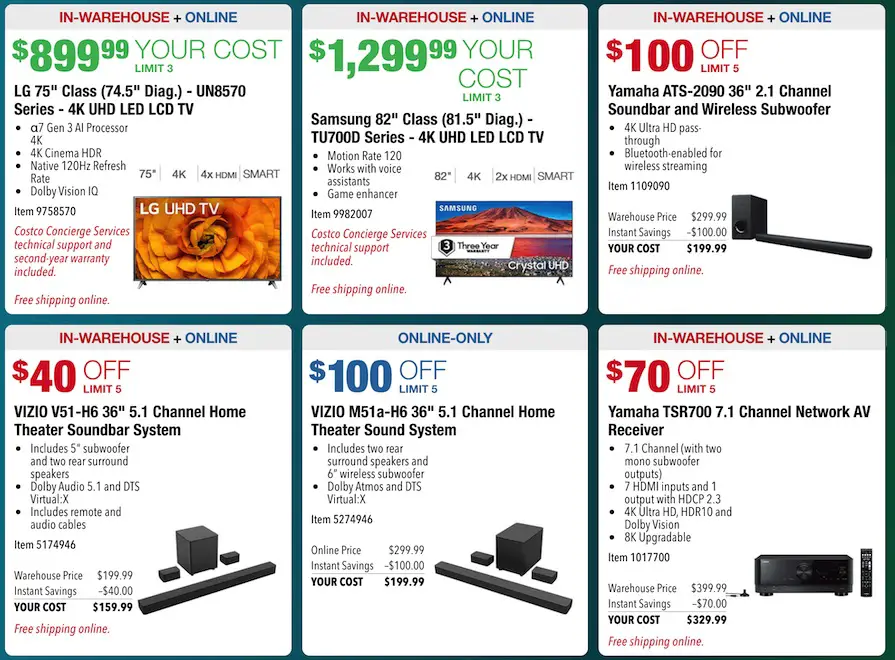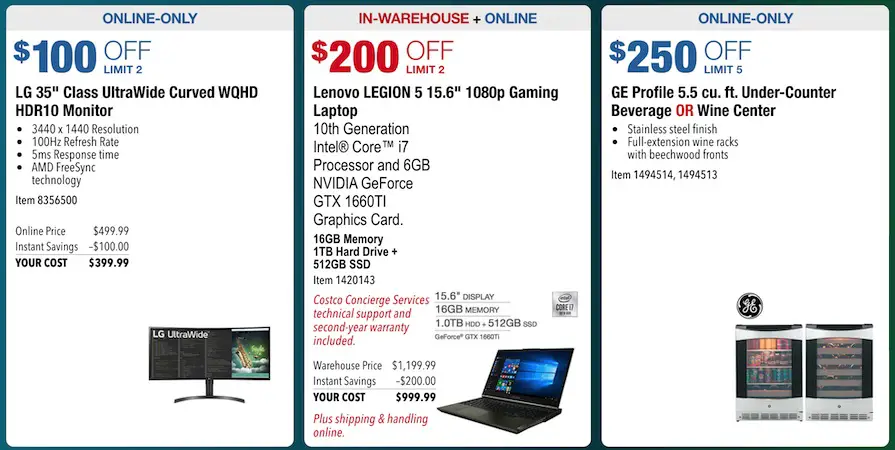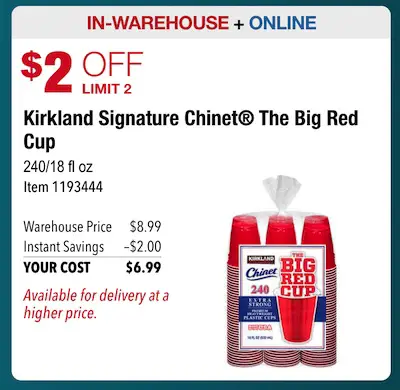 Happy shopping! Thanks for visiting my blog!