1/20/21.
There's a new muffin flavor from the Costco bakery and it's a bit of a surprise flavor for this time of year – Raspberry Lemon. This flavor combo is something I'd expect in the summer but nonetheless, I welcome this new addition, even though it's January. It's part of Costco's mix or match muffin deal where you choose two 6-pack of muffins for just $7.99*. The flavor choices may vary, depending on the time of year and what part of the country you live in. My favorite flavor is chocolate but this raspberry lemon is pretty good.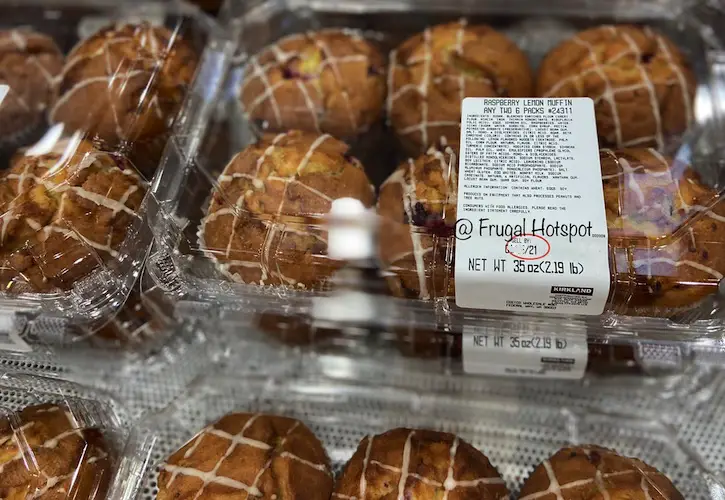 How good is the raspberry lemon muffin?
If you're already a fan of Costco muffins, and you like raspberry and lemon, then there's a good chance that you will like this flavor combination. It pretty much tastes like Costco's blueberry muffins but with lemon flavoring and real raspberries. It also has a thin drizzle of icing on top. The only downside is that I wish it had more raspberries in it. But at Costco's bargain prices, that probably would not be feasible. Good thing I also bought fresh raspberries when I picked up these muffins.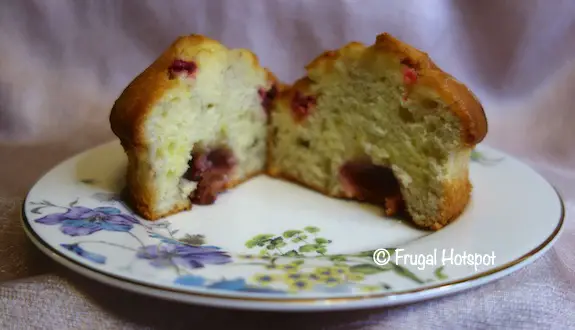 Why are Kirkland Signature muffins so delicious?
Well, it's probably because the first ingredient is sugar. Yep. That's probably why it's so tasty. But another reason the muffins are so good is that Costco has really great recipe developers. With the amount of sugar in these muffins and just the enormous size of them (each one is about 1/3 pound!), I usually split one for dessert with a family member.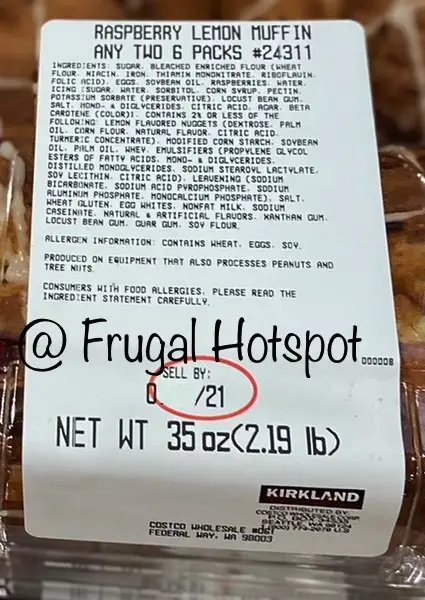 What about allergens?
On each package of muffins, there are allergens listed. For the Kirkland Signature Raspberry Lemon Muffins, the allergens listed are wheat, eggs, and soy. And it's produced on equipment that also processes peanuts and tree nuts. If you have more rare allergies, please carefully read the ingredient list for information. Be sure to check the label every time you purchase it, in case the ingredients in the recipe change.
Which locations carry the raspberry lemon muffins?
I bought mine at the Covington, Washington Costco. And the good news is they seem to be popping up at other locations around the country, too. The best way to find out is to call your local Costco and ask. Visit costco.com to find your warehouse contact information.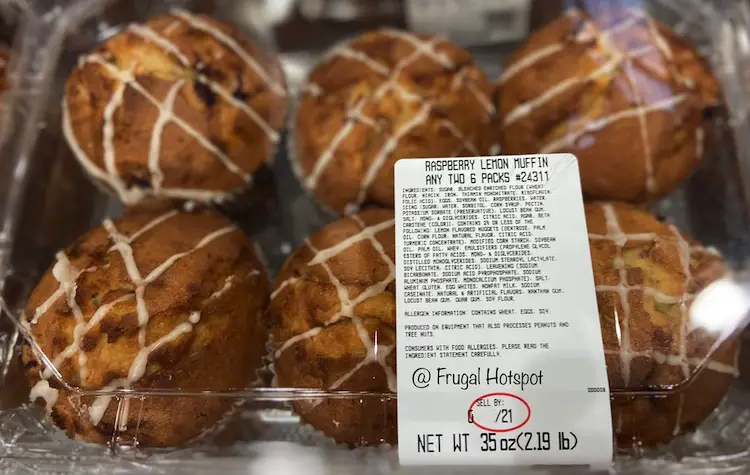 Will Costco always carry this flavor?
Well, it all depends on sales. Most new flavors debut once at Costco and then pop up again in a year. I try not to get too attached to any of their new products, because one day it's there and the next day it's gone – forever.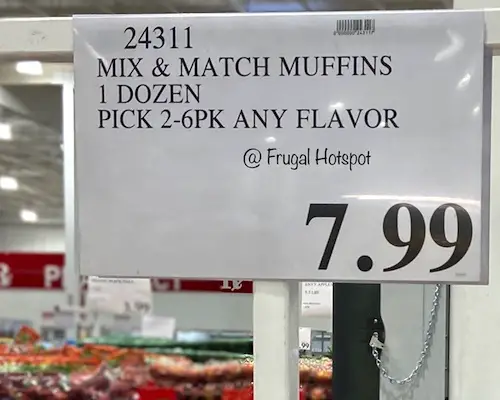 *Some Costco locations may have different prices.
Item #24311. The weight of a 6-pack container of muffins is approximately 35 oz (2.19 lbs).
Price and participation may vary so it may not be available at your local Costco or it may be a different price at your local Costco. Photos may not be a perfect representation of the product, especially the color.
Like Costco sheet cakes? Check out my post:
Costco Sheet Cake Back Again at Costco!
I do not sell this product. This is just a posting of a deal from Costco and is not an endorsement or recommendation of any product or of Costco. Please do your own research before making any purchase.
Thanks for visiting my blog!