*UPDATE* 3/9/22.
Have you seen the cute Mini Carrot Cakes from the Costco Bakery? It's back again this year! And it's not the old Costco carrot cake – remember that giant sheet cake they used to sell? These are 6 mini carrot cakes that weigh in at 2.63 pounds!
Each 'mini cake' is actually a nice, shareable size. Costco is selling these baked goods for $7.99 at select locations, which is a great price since they do actually use cream cheese in the frosting.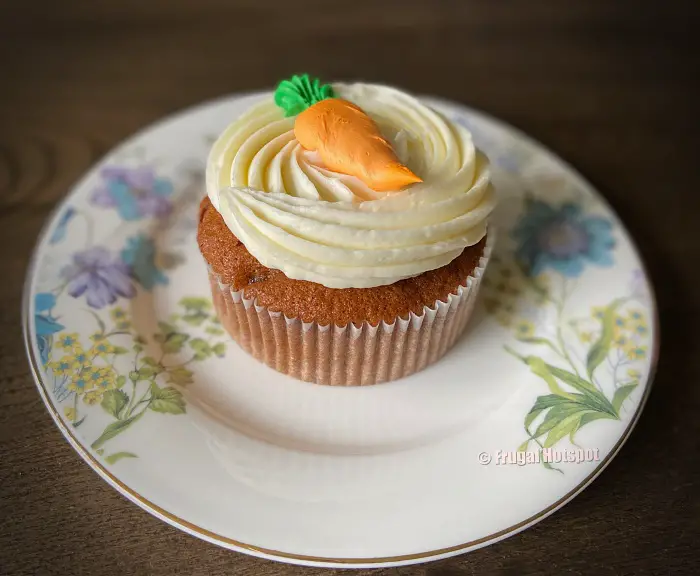 Are the mini carrot cakes like Costco's carrot sheet cake?
There seems to be some disappointed Costco fans who were hoping these mini carrot cakes would be reminiscent of Costco's original carrot sheet cake but it's not the same recipe. These Kirkland Signature mini cakes are more like a muffin so it's not as tender as carrot cake traditionally is. There are some plump raisins and chopped walnuts sprinkled in which add some flavor and a little texture. It's topped with a beautiful swirl of cream cheese frosting that is really rich and decadent. Very rich.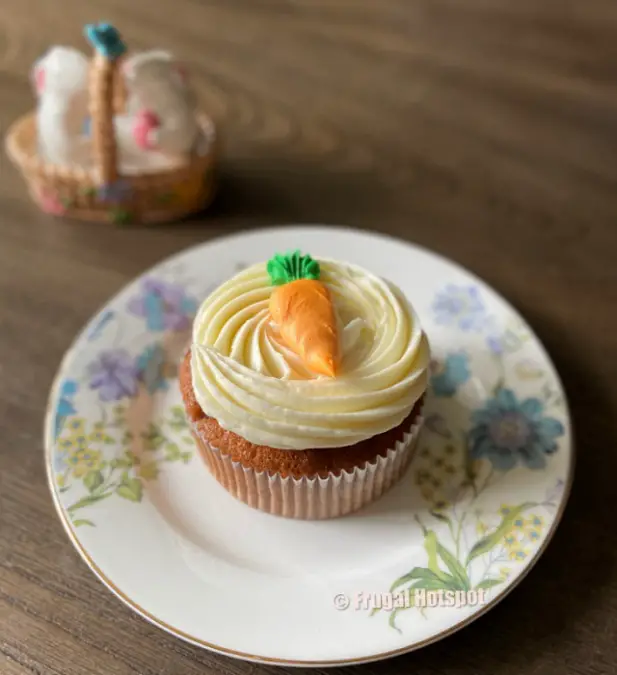 Which locations carry Costco's Mini Carrot Cakes?
I purchased mine at the Covington, Washington Costco in the refrigerated section of the bakery department. The best way to find out if your local Costco carries it, is to call your local Costco and ask. It's Costco item #1530559. Visit costco.com to find your warehouse contact information.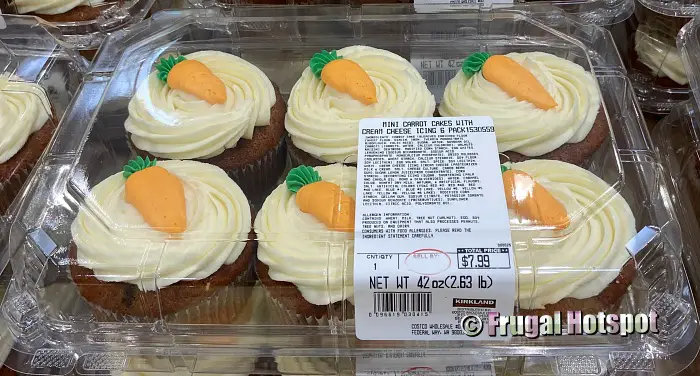 What about allergens in Costco's mini carrot cakes?
You'll find the allergens labeled on each package of mini carrot cakes. The allergens listed are wheat, milk, tree nut (walnut), egg, and soy. And it's produced on equipment that also processes peanuts, tree nuts, dairy and sesame. If you have allergies, please carefully read the ingredient list for information. Be sure to check the label every time you purchase it, in case the ingredients in the recipe change.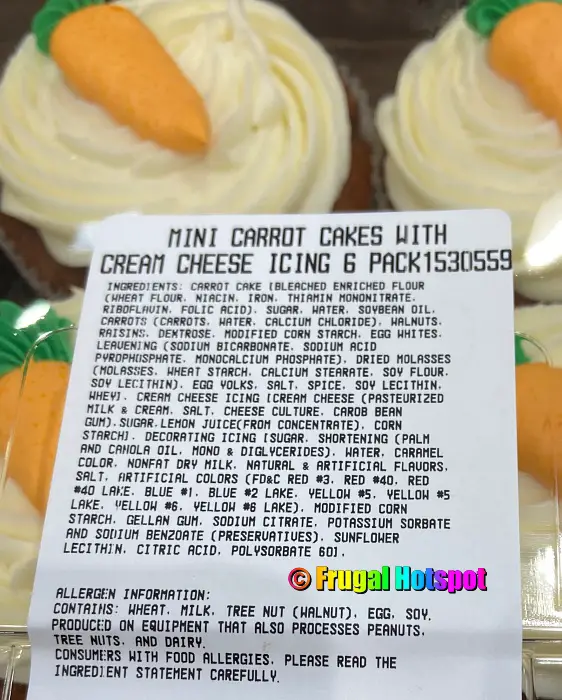 As with all things at Costco, this is available while supplies last. Unfortunately, it may be not available at all Costco locations. Prices may vary by location. Limited to stock on hand. When in doubt, call your local Costco before you go. Photos may not be a perfect representation of the product, especially the color.
I do not sell this product. This is just a posting of a deal from Costco and is not an endorsement or recommendation of any product or of Costco. Please do your own research before making any purchase.
Thanks for visiting my blog!