*UPDATE* 9/18/21.
Is it time to replace your windshield wiper blades? Select Costco locations have the Michelin Wiper Blades 'Guardian' on sale for $6.99, from September 29, 2021 through October 24, 2021. That is $3 off Costco's new regular price of $9.99. Item #1426564. While supplies last, of course.
This is from the Costco OCTOBER 2021 Coupon Book (9/29/21 – 10/24/21).
I spotted this item at the Covington, Washington Costco but it may be not available or may not be on sale at all Costco locations. Prices may vary by location. When in doubt, call your local Costco before you go.
---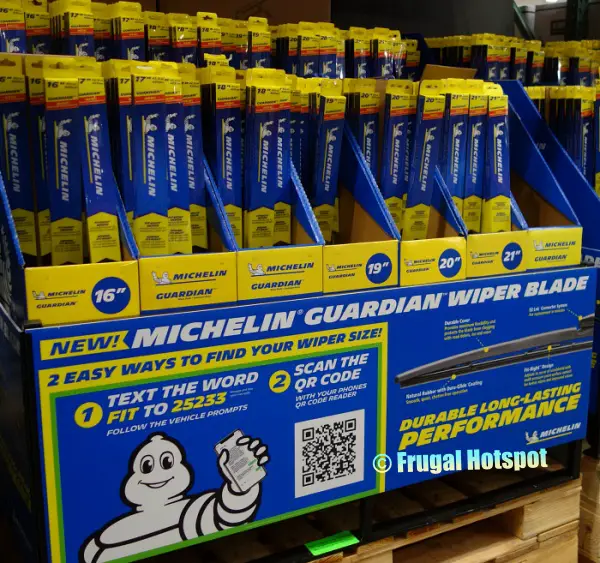 4 Signs of Wiper Blade Wear:
Streaking – Rubber that is hardened or cracked, due to exposure to the elements or debris, leaving bands of water.
Smearing – A rubber edge that has rounded off or split, due to age or physical damage, will smear water. This smearing causes unwiped and/or cloudy areas.
Chattering – Rubber that has developed a permanent set or curve, usually due to exposure to extremes in temperature, causing the blade to skip or vibrate.
Squeaking – Rubber that has become old, worn or inferior does not move quietly across the glass.
Michelin Wiper Blades Features:
Natural rubber with Dura-Glide coating
Smooth, quiet, chatter-free operation
Durable cover provides maximum flexibility and protects the blade from clogging with road debris, ice, and snow
EZ Lok Connection system for replacement in minutes
Fit-Right design adjusts to the curve of the windshield with multi pressure point surface contact for better wipes and improved vision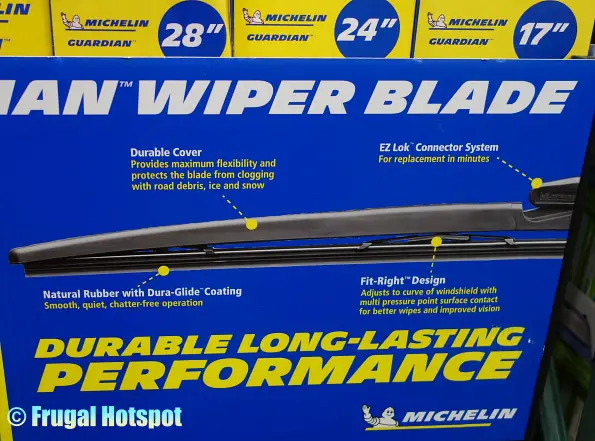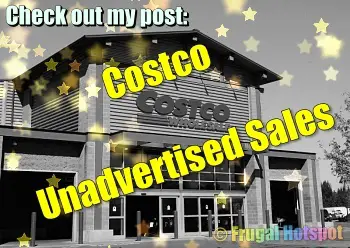 It may also be available at costco.com for a higher, delivered price. While supplies last.
PREVIOUS SALE: