Check out my other post on the Costco Coupon Book APRIL 2022:
---
3/1/22.
The Costco Coupon Book MARCH 2022 is filled with a variety of products on sale from laptops galore to crunchy snacks and more! This Member-Only Savings Book sale runs from Wednesday, March 9, 2022 through Sunday April 3, 2022. You'll also find some other items on sale like Deruta Fresco hand soaps, Firman generator, Samsung refrigerator, Gourmia air fryer, patio furniture, Bridgestone tires, lawn care products, Kleenex, Rao's marinara, Kraft mac and cheese, Jerky Treats for dogs, allergy meds and so much more.
All items are while supplies last and some items have purchasing limits! Happy shopping!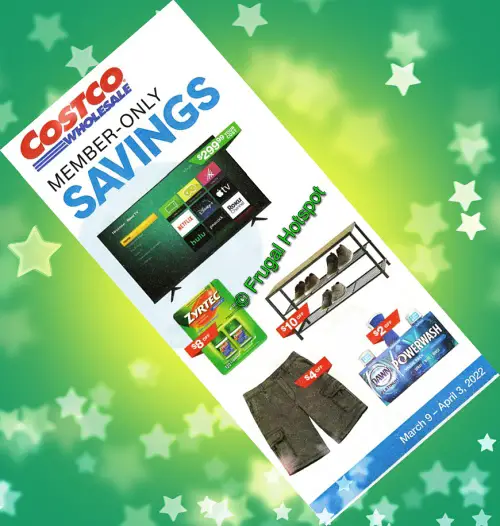 ---
Costco Coupon Book 3/9/22 – 4/3/22
Pages 2-3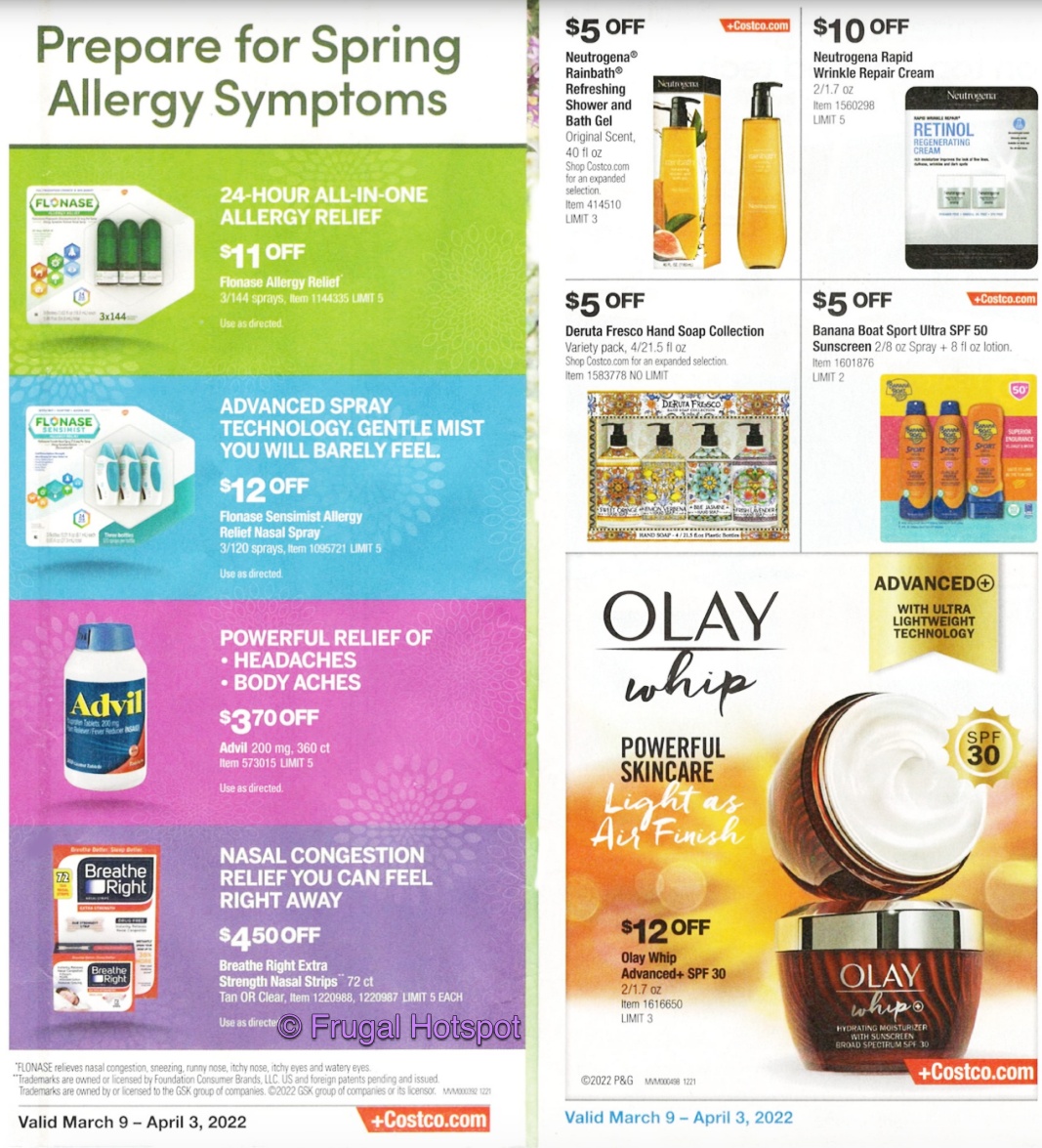 ---
Pages 4-5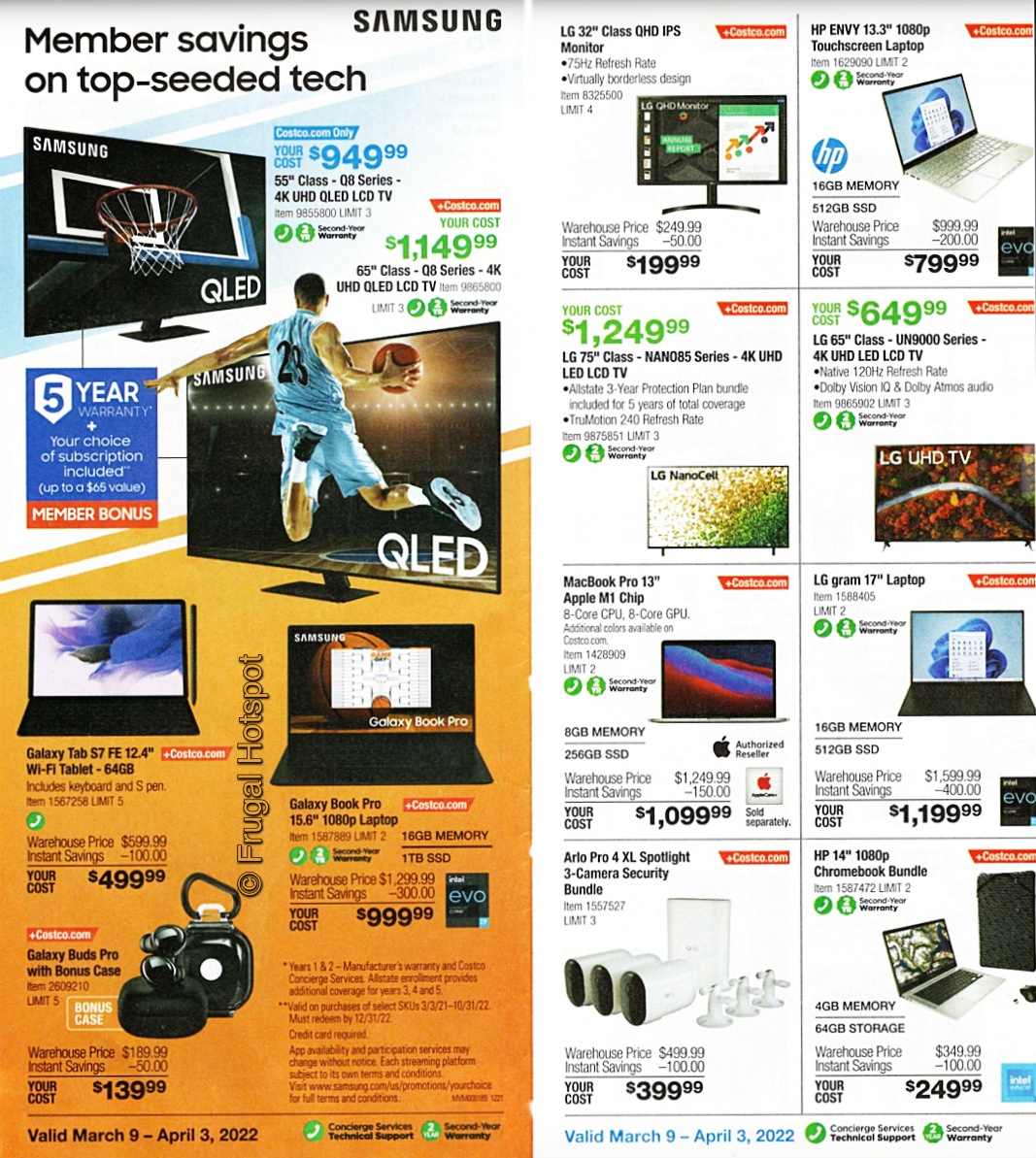 ---
Pages 6-7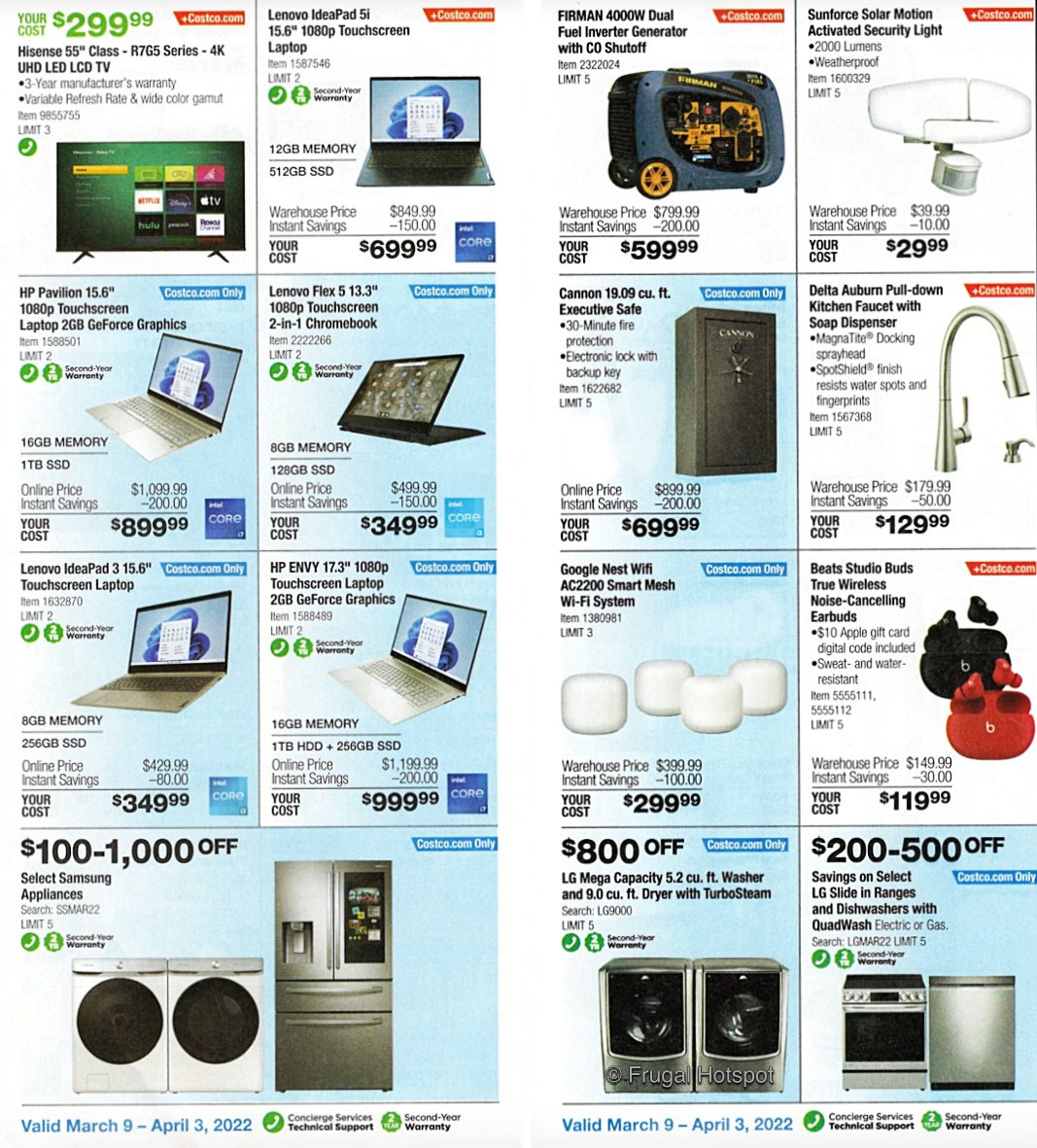 Pages 8-9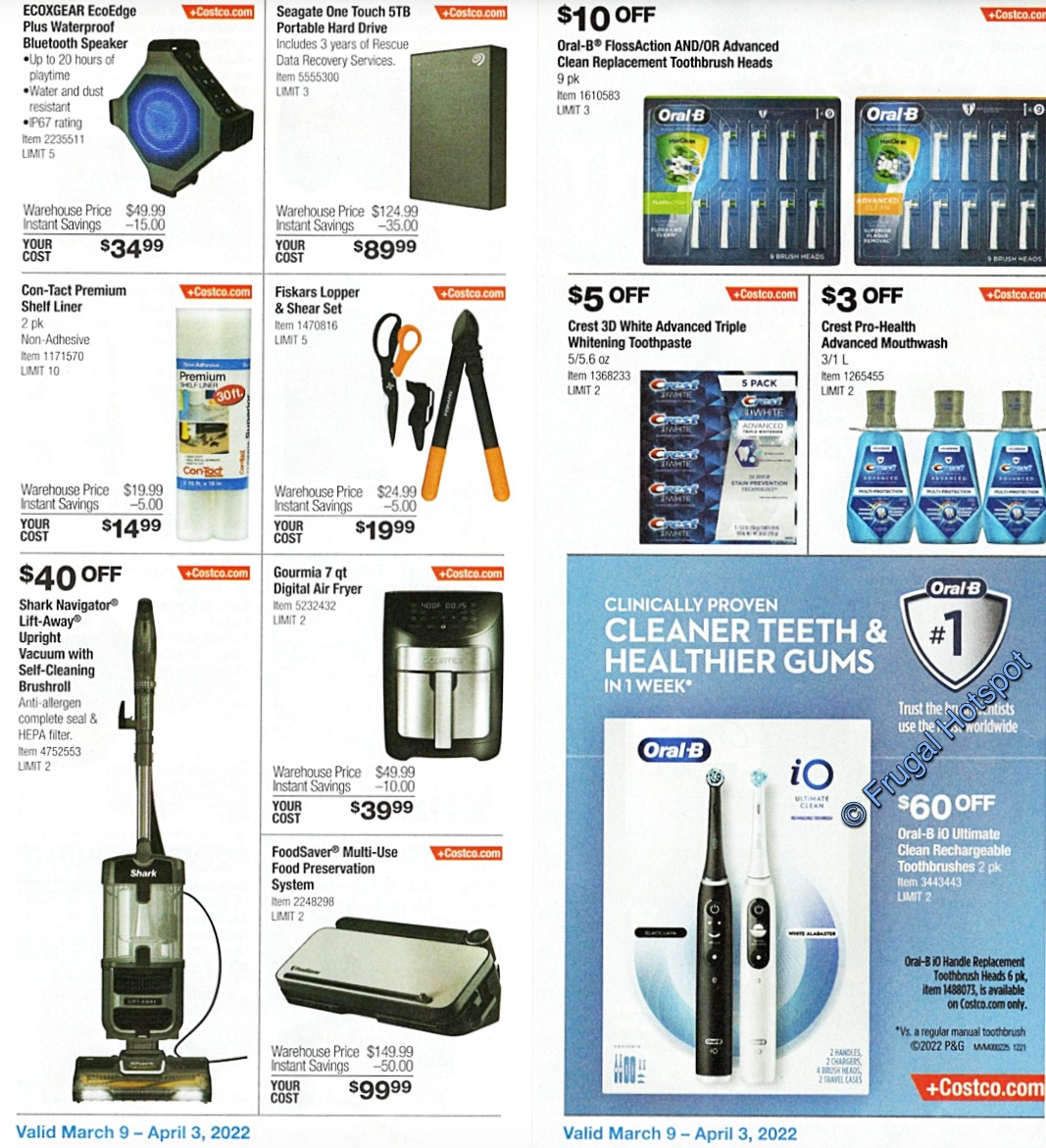 Pages 10-11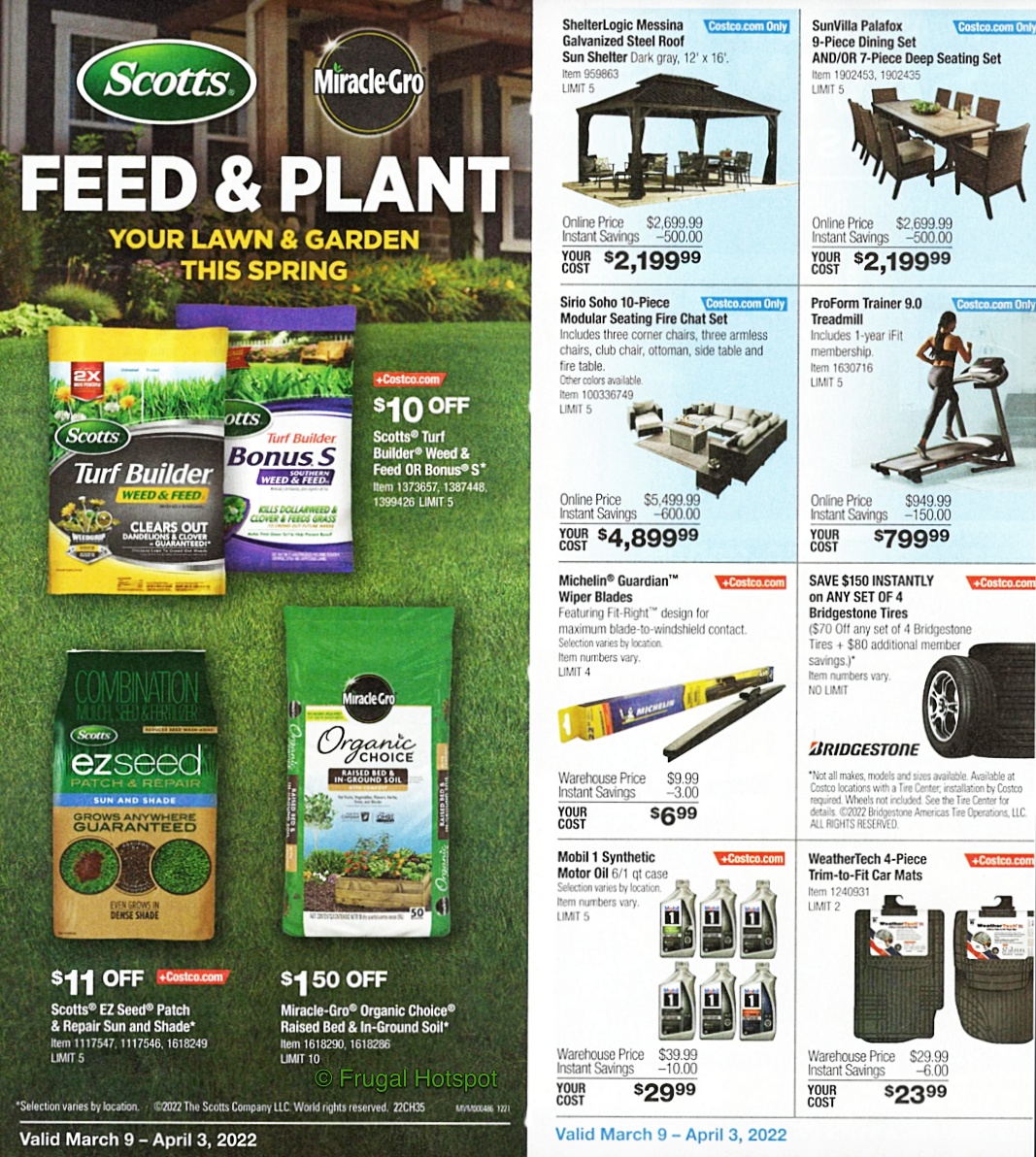 Pages 12-13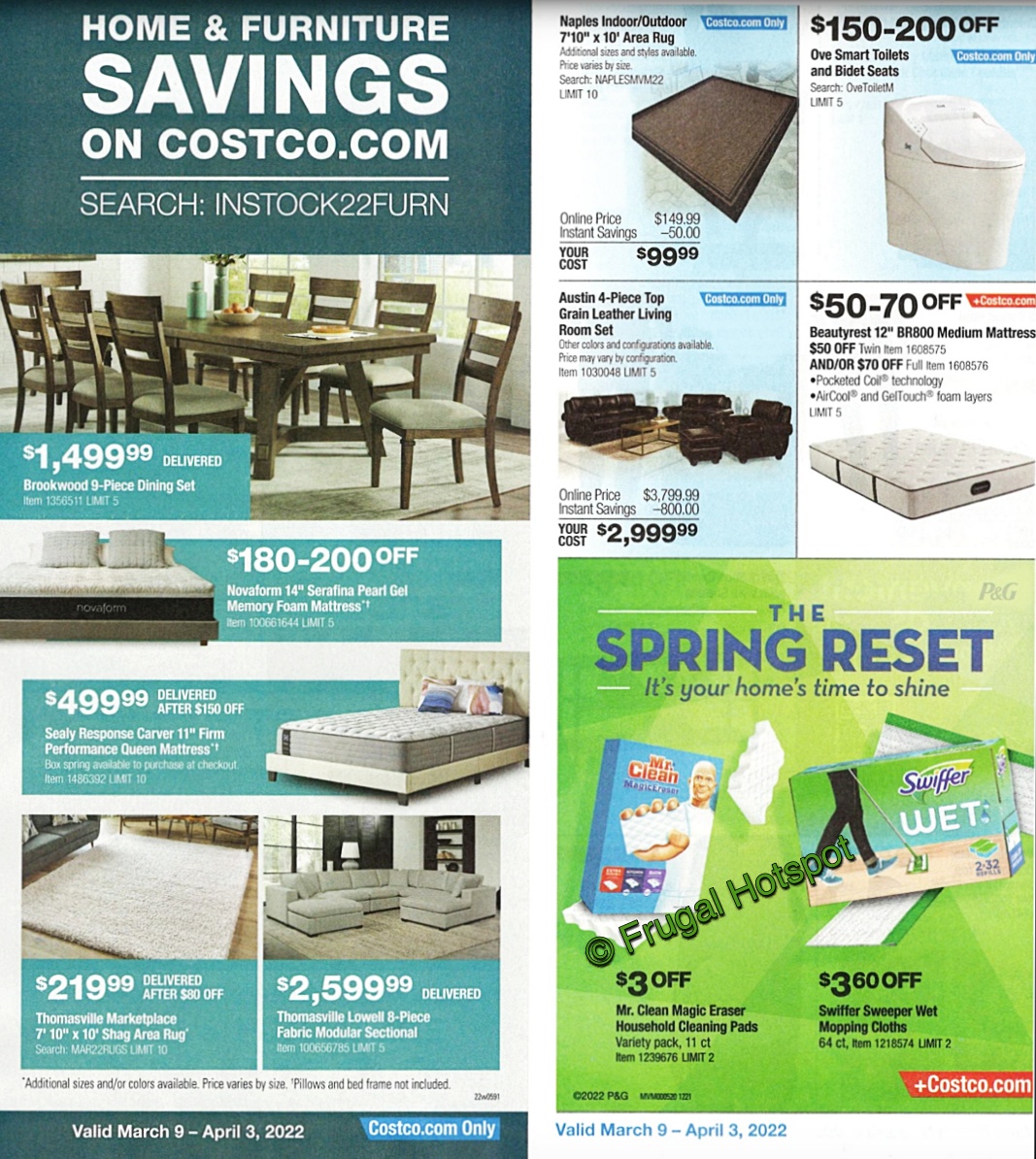 ---
Pages 14-15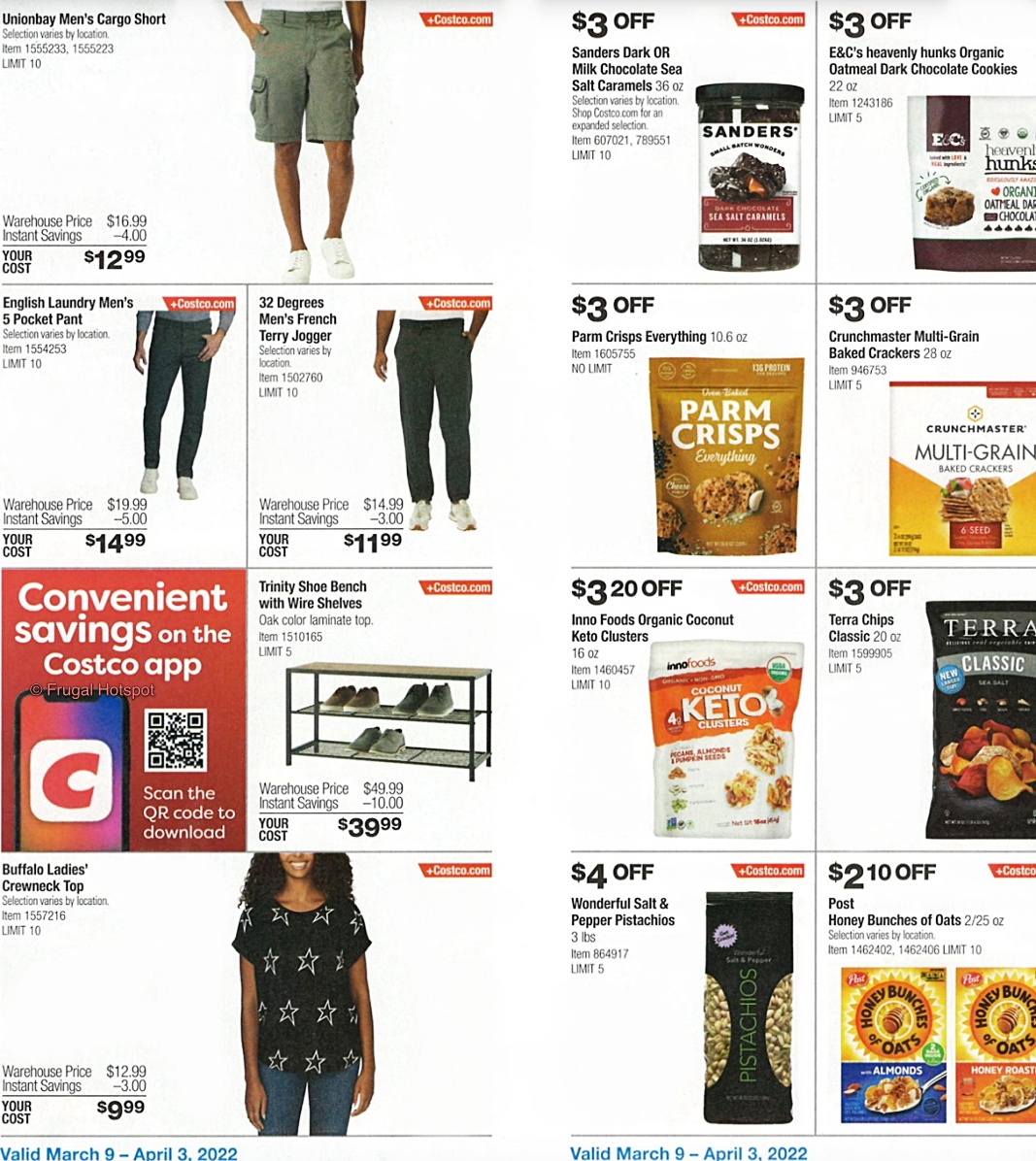 ---
Pages 16-17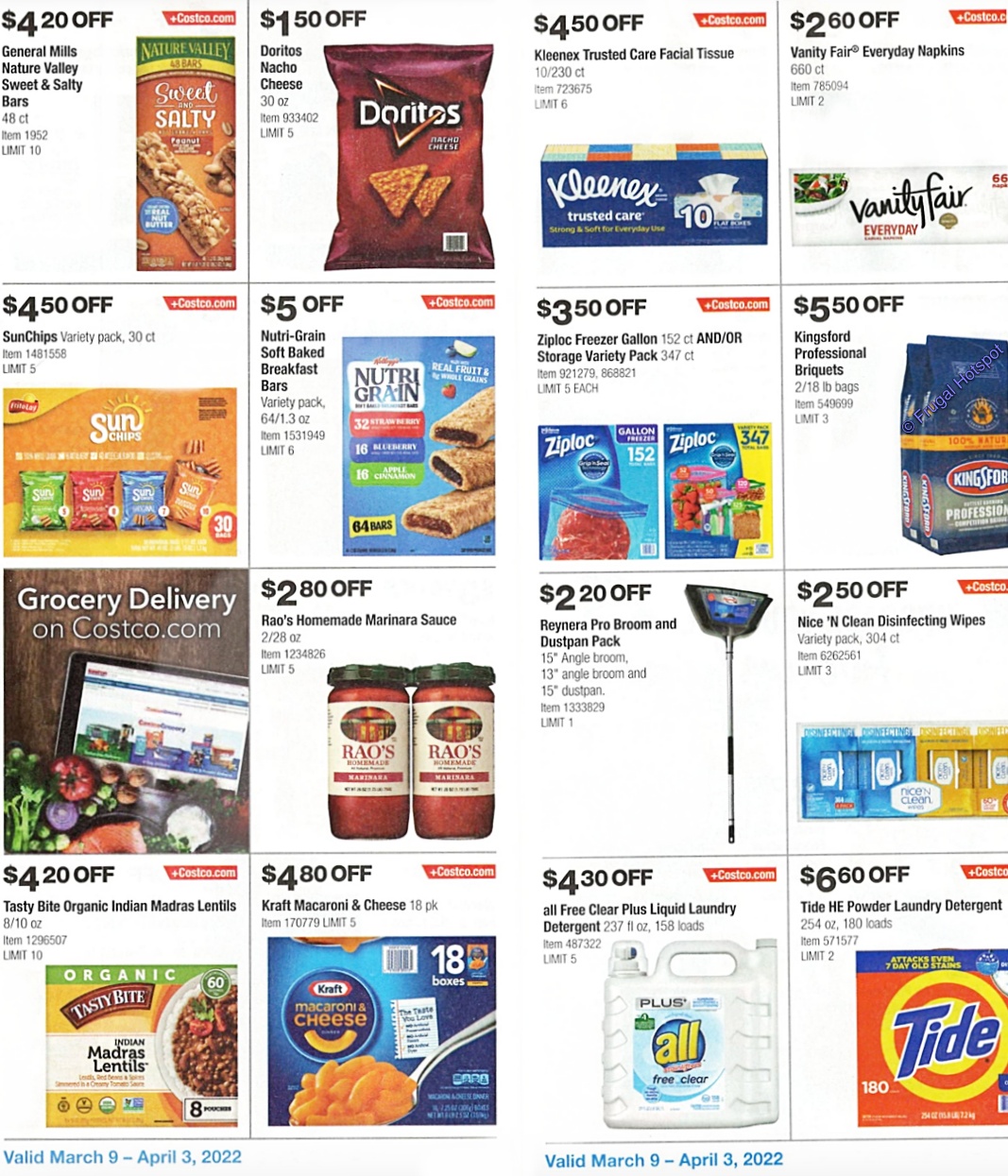 ---
Pages 18-19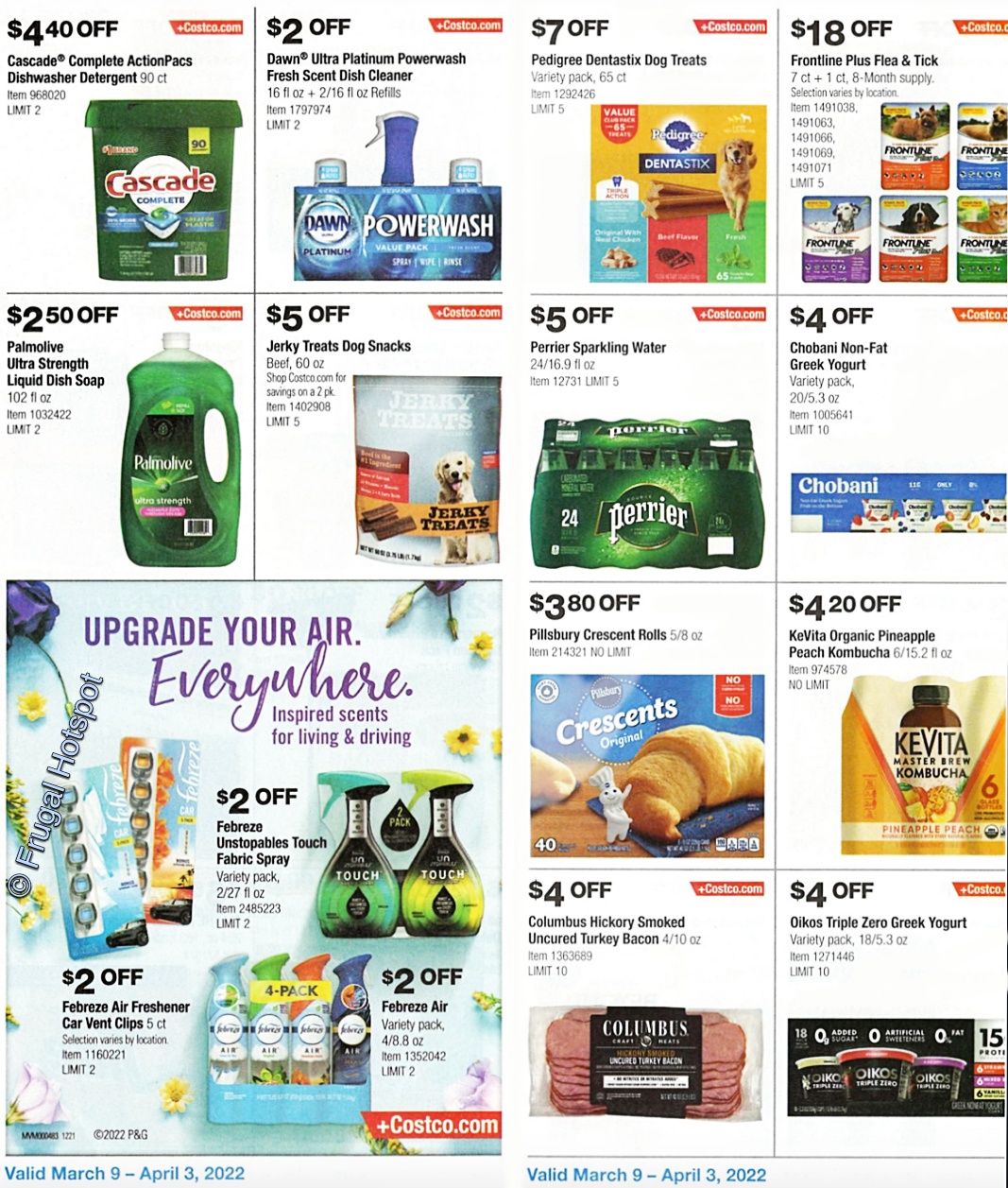 ---
Pages 20-21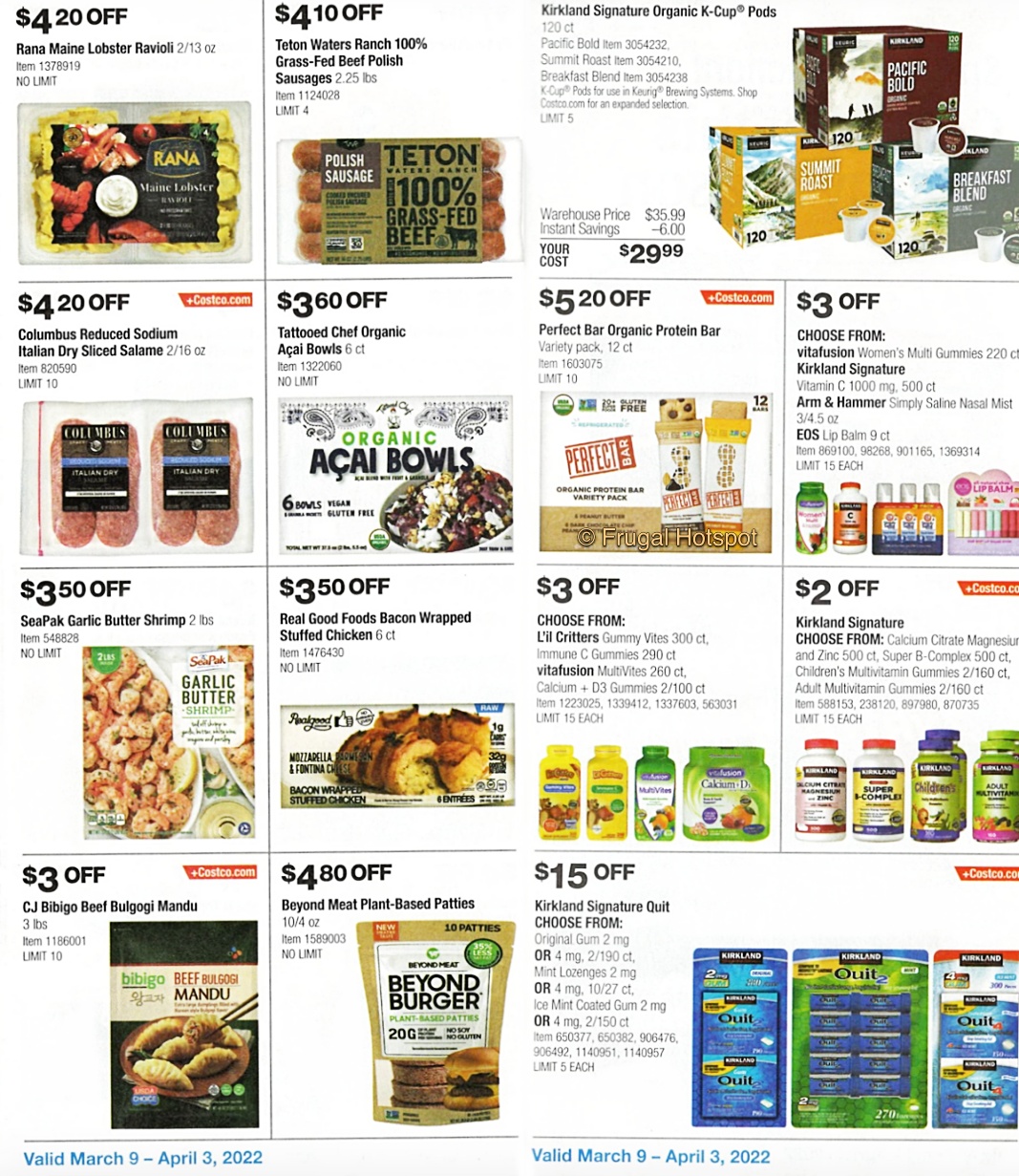 Pages 22-23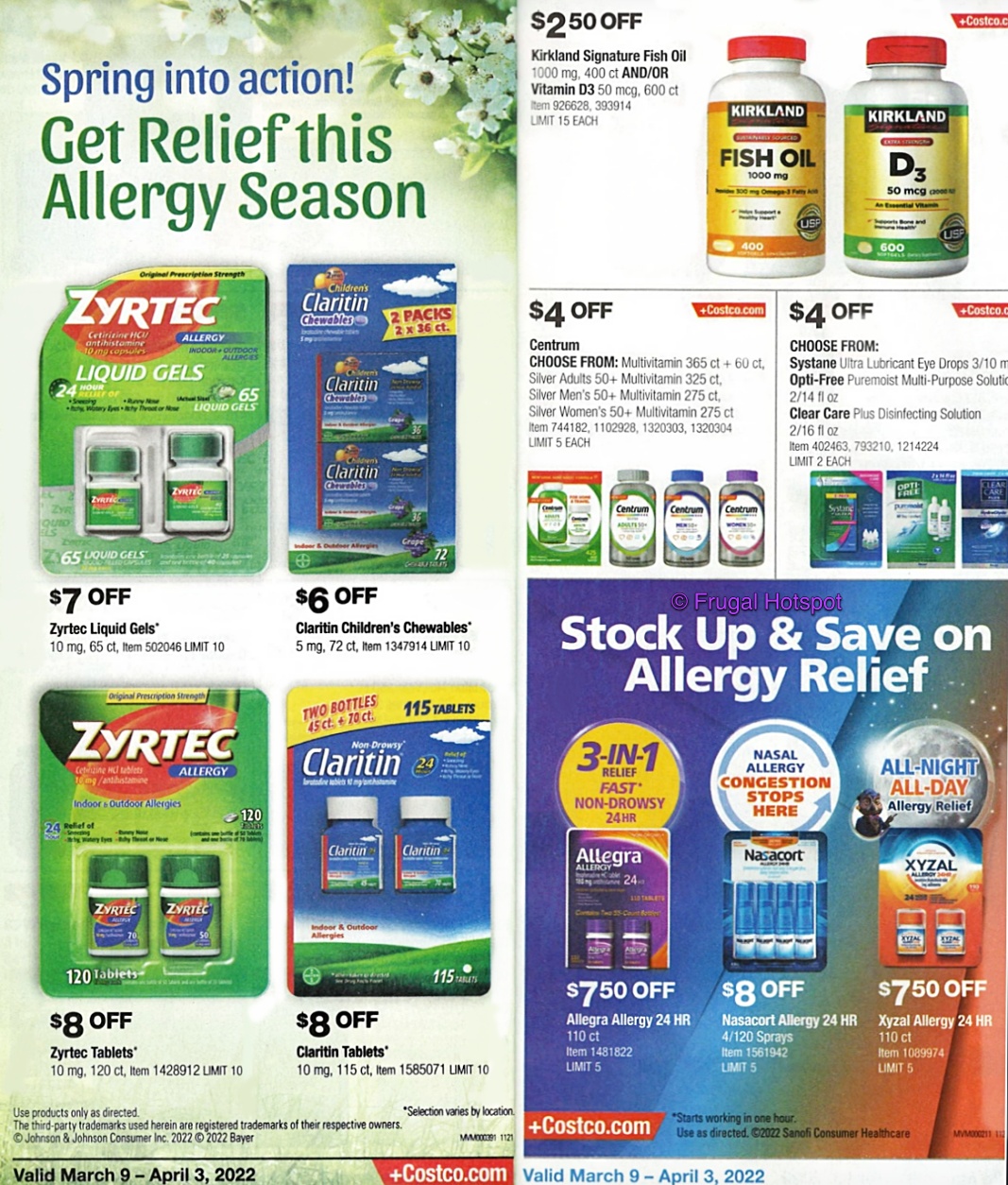 ---
Pages 24-25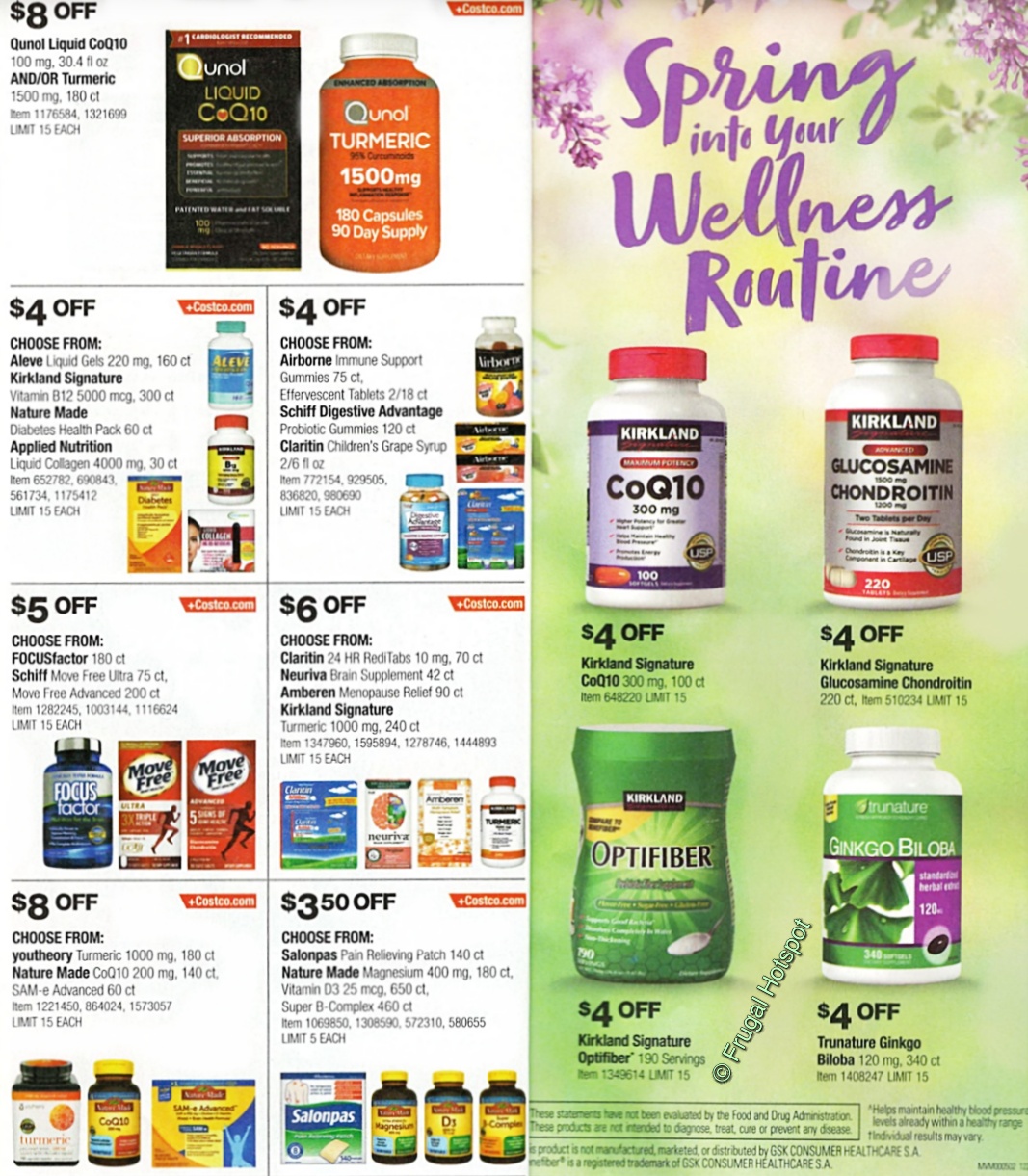 ---
Page 26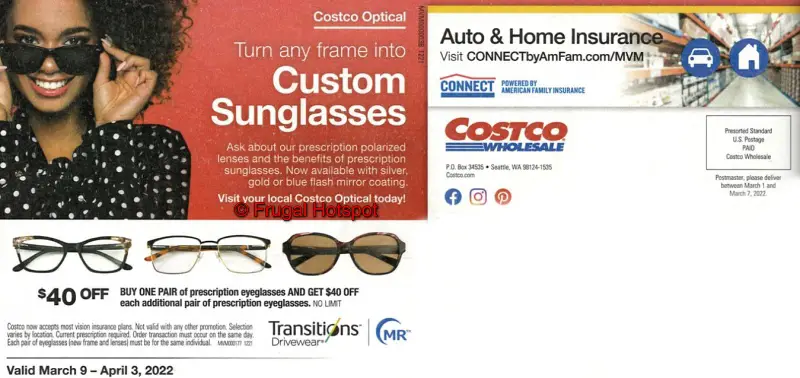 Visit frugalhotspot.com to see what's new and to check out deals from Costco.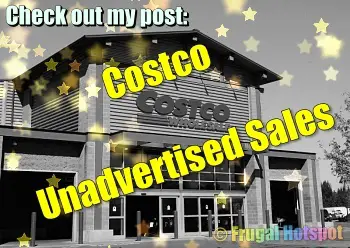 Other options may be available at costco.com for a delivered price. While supplies last.