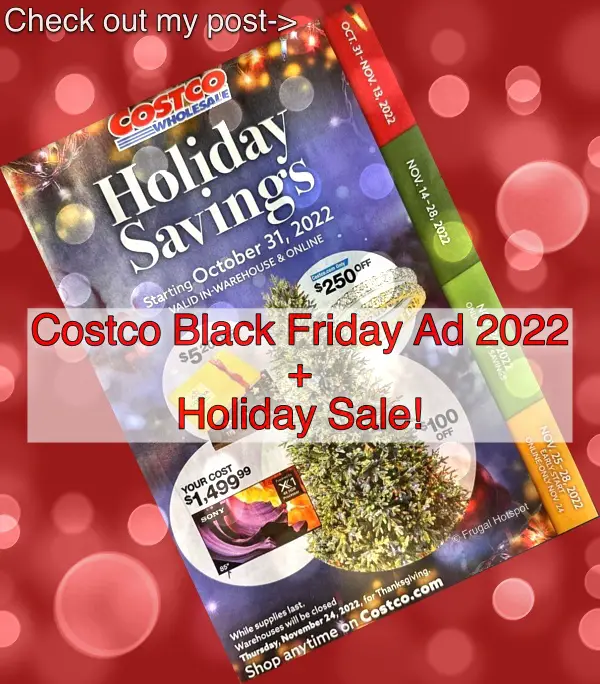 10/5/22.
The OCTOBER 2022 Costco Coupon Book for their Business Center is filled with a lot of great deals! Just a reminder – this is for the Costco Business Center and NOT the regular Costco warehouse. Some of these deals overlap with what's on sale at the regular warehouse and a few other deals will usually end up in next month's regular Costco coupon book. Costco Business Centers are open to all Costco members and not just those with business membership cards.
Some of the sale items include LaCroix sparkling water, POM pomegranate juice, Bundaberg ginger beer, Sun Chips, Tim's Potato Chips variety pack, Pringles Grab & Go, Kellogg's Rice Krispies Treats, Cheez-It, Reese's peanut butter cups, Pocky, Kirkland Signature k-cup pods, Kellogg's Raisin Bran cereal, Philadelphia cream cheese tub, Royal Asia spring rolls, Häagen-Dazs ice cream bars, Reynolds Wrap aluminum foil, Huggies diapers, Huggies baby wipes, Dove soap, Carmex lip balm, Sugar Bowl Bakery madeleine, Reddi-wip whipped light cream, Go-Gyrt, Chobani Greek yogurt drink, Amylu chicken cranberry jalapeño meatballs, and more!
This Savings Event sale runs from October 10, 2022 through November 6, 2022. Once again, this sale is only valid at Costco Business Centers. I have a list of the 24 Costco Business Center locations below. As with all things at Costco, everything is while supplies last.
Costco Business Center locations in the United States:
Arizona (Phoenix)
California (Commerce, Hawthorne, Hayward, North Hollywood, Ontario, Sacramento, San Diego, San Jose, San Marcos, South San Francisco, Westminster)
Colorado (Denver)
Florida (Orlando)
Georgia (Morrow)
Illinois (Chicago)
Minnesota (Minneapolis)
Nevada (Las Vegas)
New Jersey (Hackensack)
Texas (Dallas, Stafford)
Utah (Salt Lake City)
Washington (Fife, Lynnwood)
Costco Business Center OCTOBER 2022 Savings Event:
Pages 2 and 3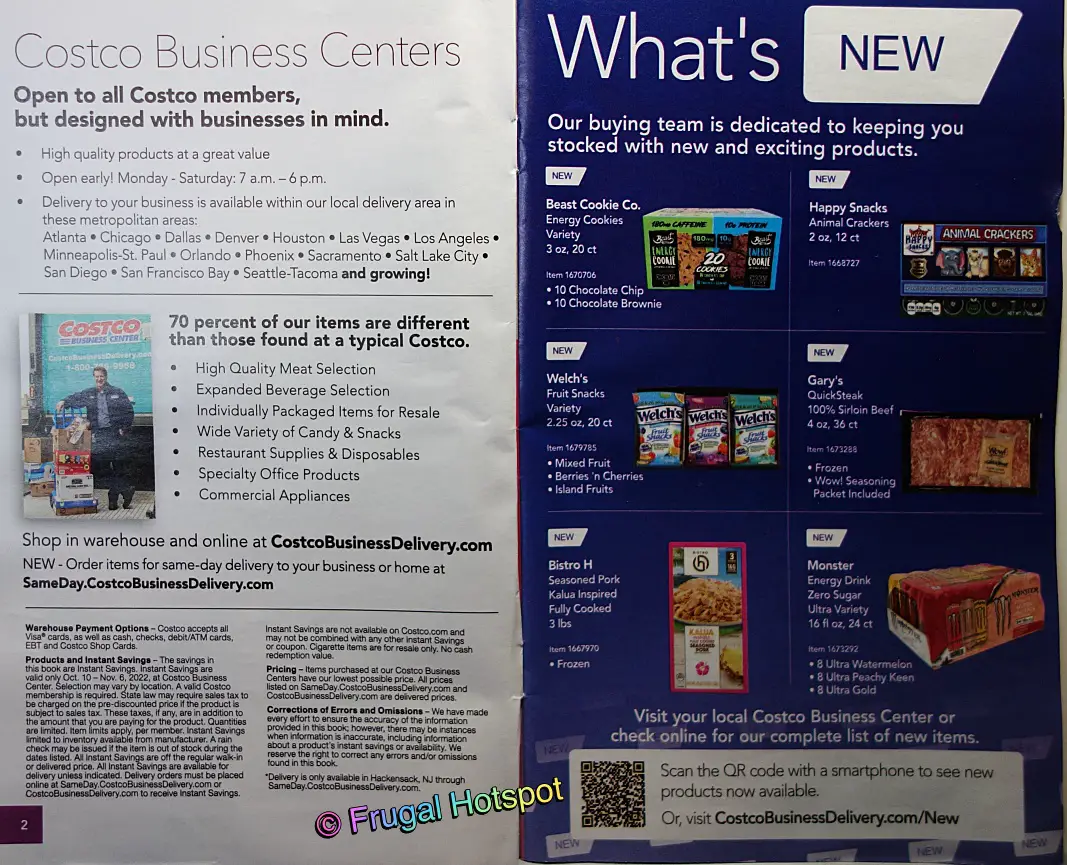 ---
Pages 4 and 5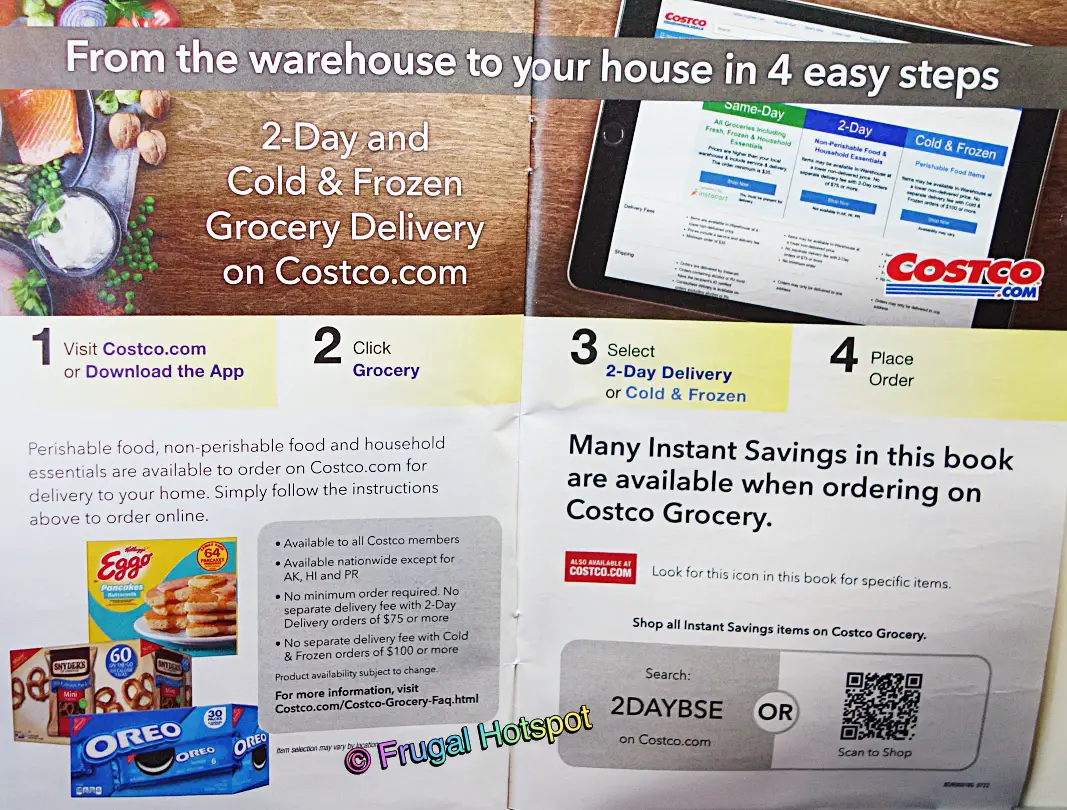 ---
Pages 6 and 7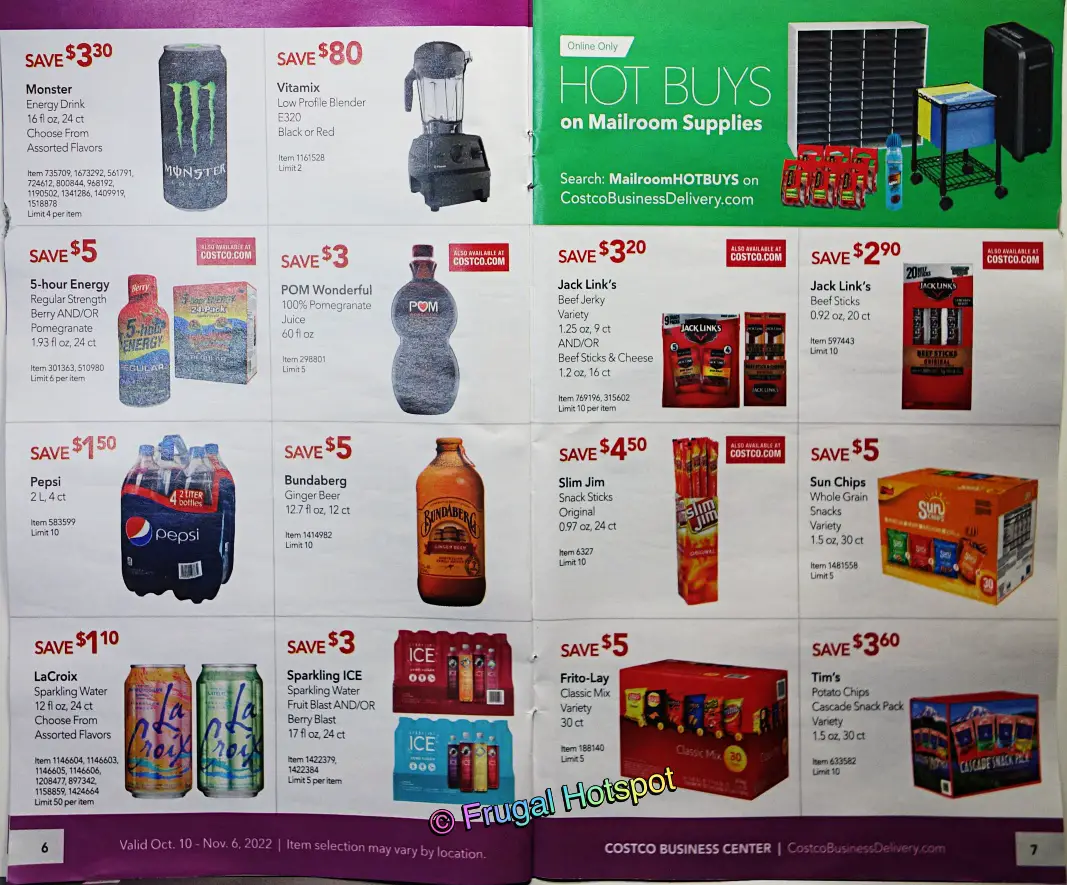 ---
Pages 8 and 9
---
Pages 10 and 11
---
Pages 12 and 13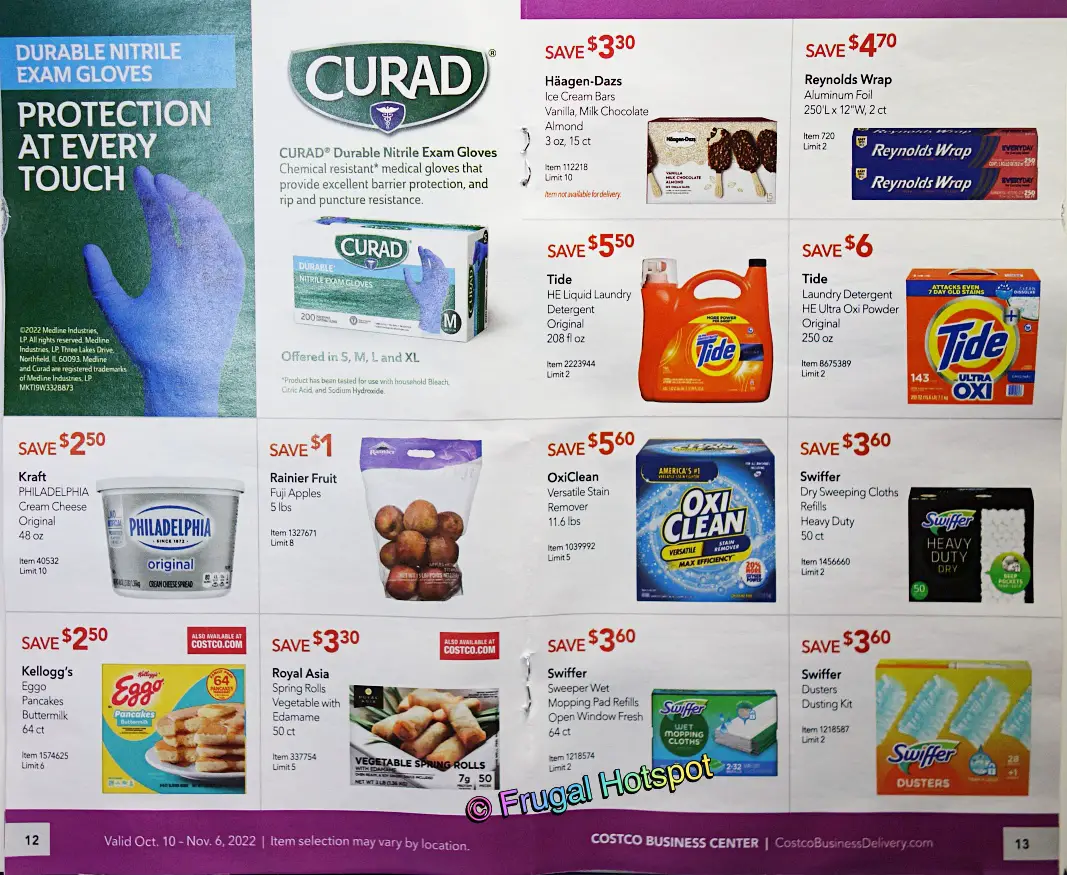 ---
Pages 14 and 15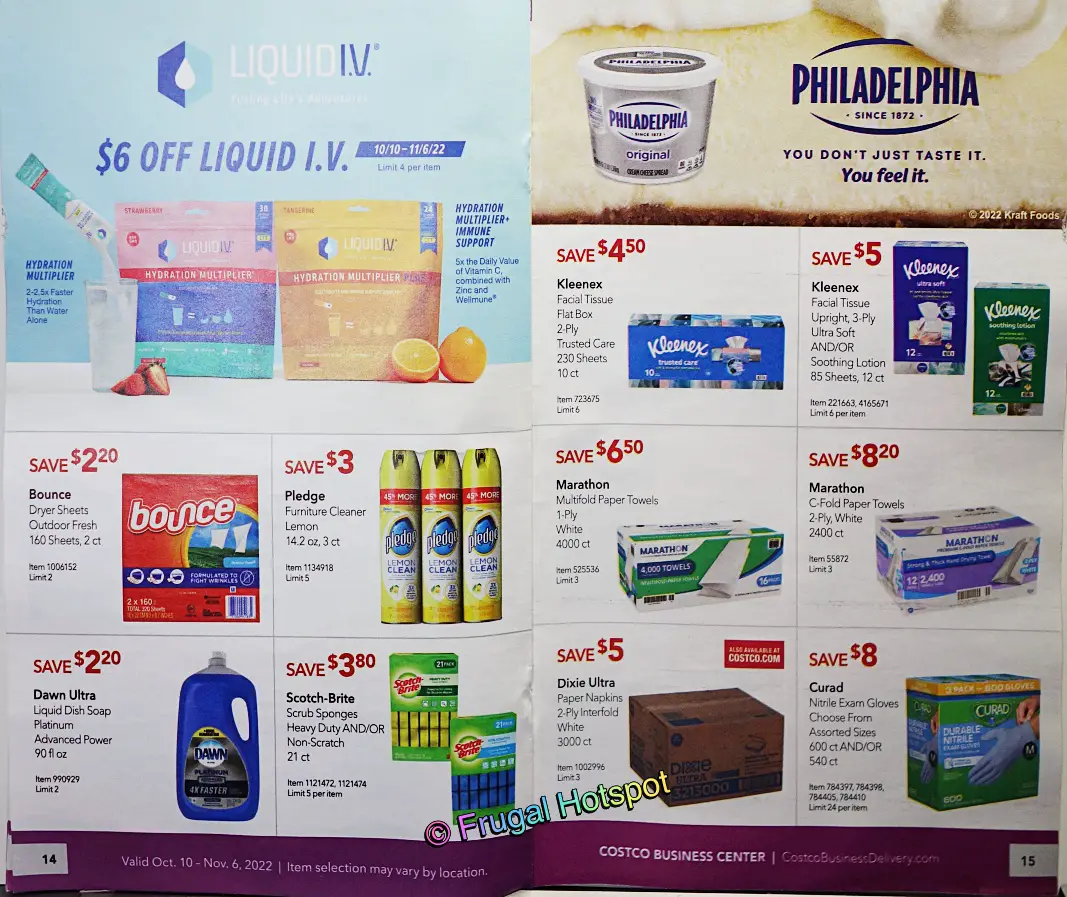 ---
Pages 16 and 17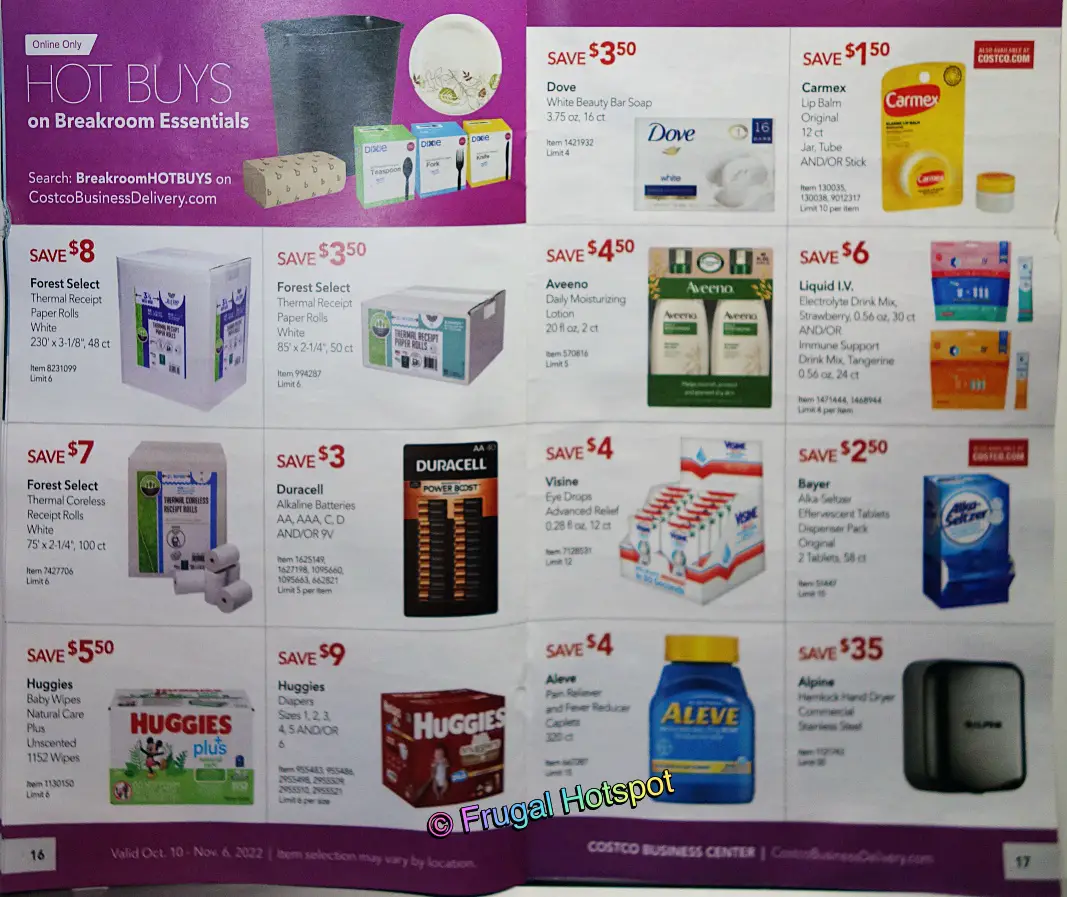 ---
Pages 18 and 19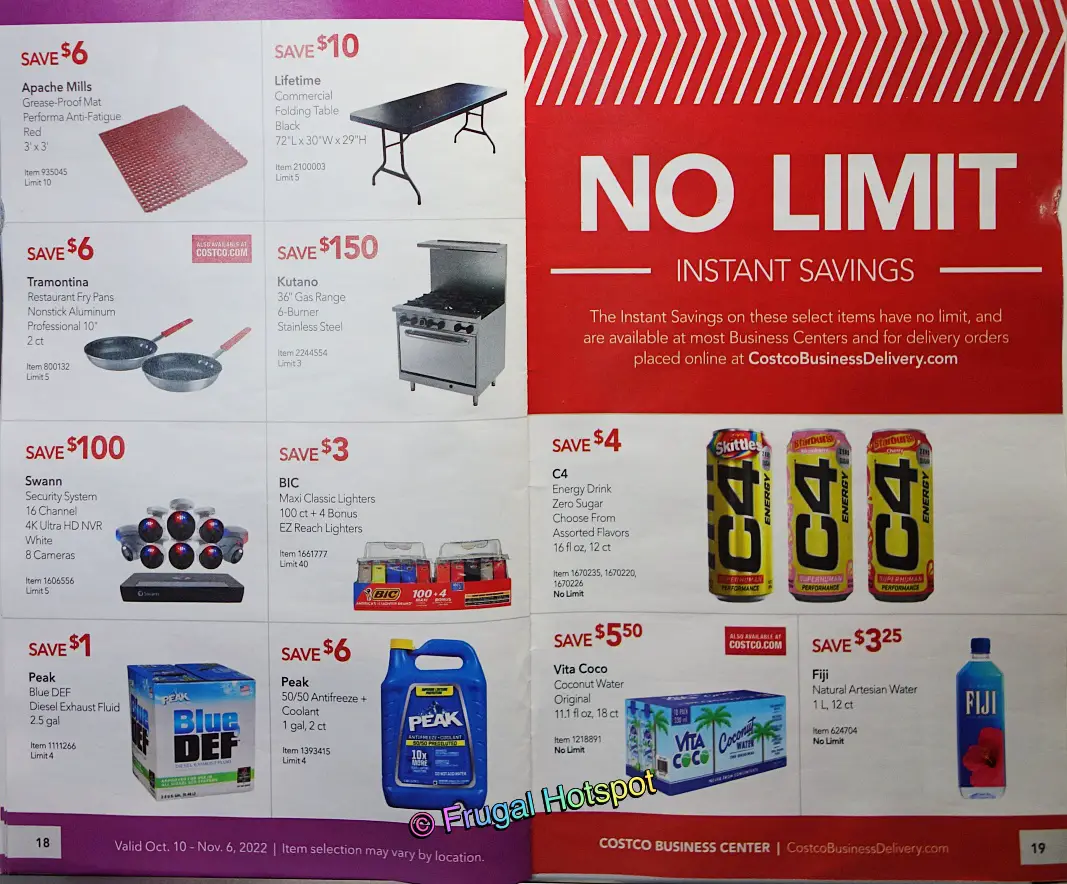 ---
Pages 20 and 21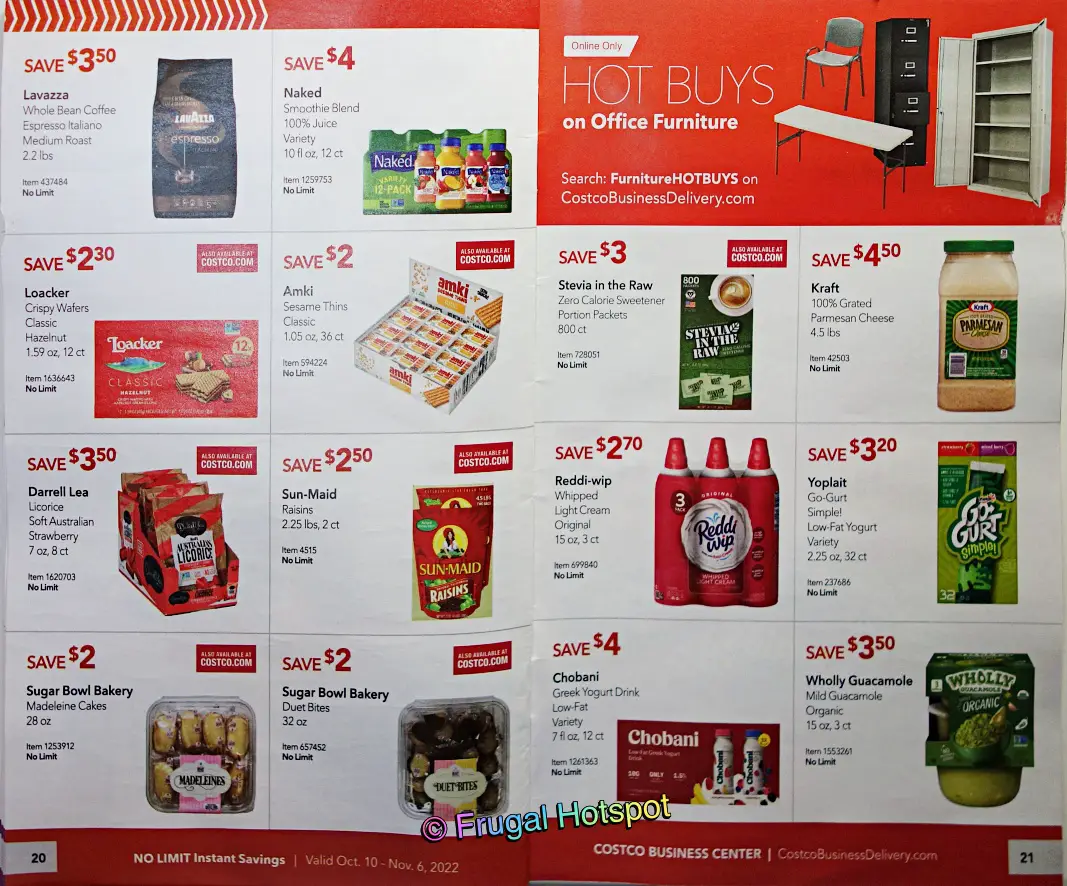 ---
Sale runs from 10/10/22 – 11/6/22. Price and availability may vary by location.
Pages 22 and 23