11/16/21.
Ah, the last coupon book of the year – Costco Coupon Book DECEMBER 2021! You'll find a lot of laptops on sale as well as fine jewelry, cookware, vacuums, socks, gloves, supplements, and more. Batteries are on sale, too, making it a good time to restock for flashlights or new Christmas electronic toys. Plus, snacks and delicious foods are on sale like Ghirardelli chocolate and Maine lobster ravioli. If you haven't checked it out yet, take a look at Costco's other sales: Costco Unadvertised Sales – DECEMBER 2021!
Friendly Reminder: Costco will close early at 5pm on Christmas Eve (12/24/21).
Click on 'more info' to go to the individual post of that item.
All items are while supplies last and some items have purchasing limits! Happy Shopping!
---
Costco Coupon Book 11/22/21 – 12/24/21
Page 1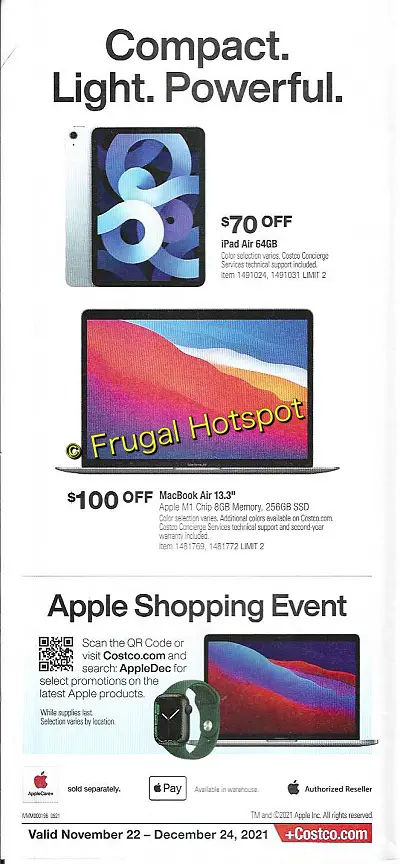 ---
---
Page 2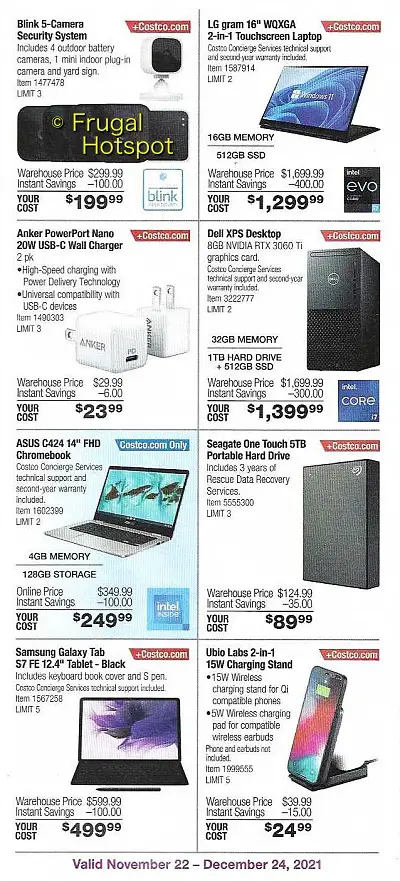 Page 3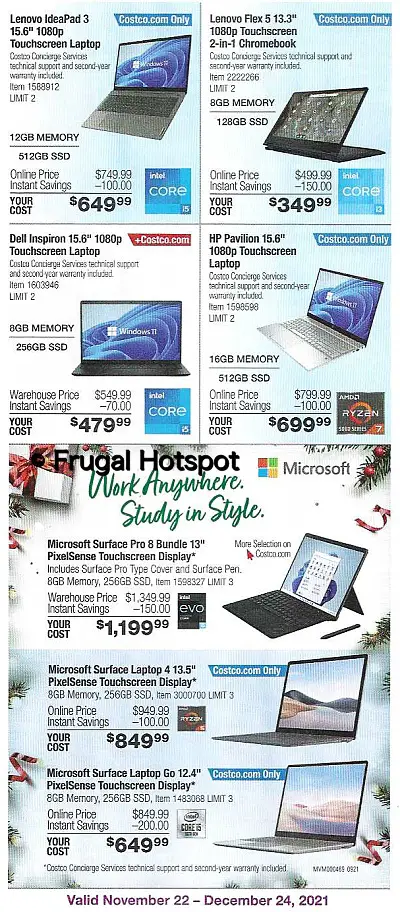 ---
Page 4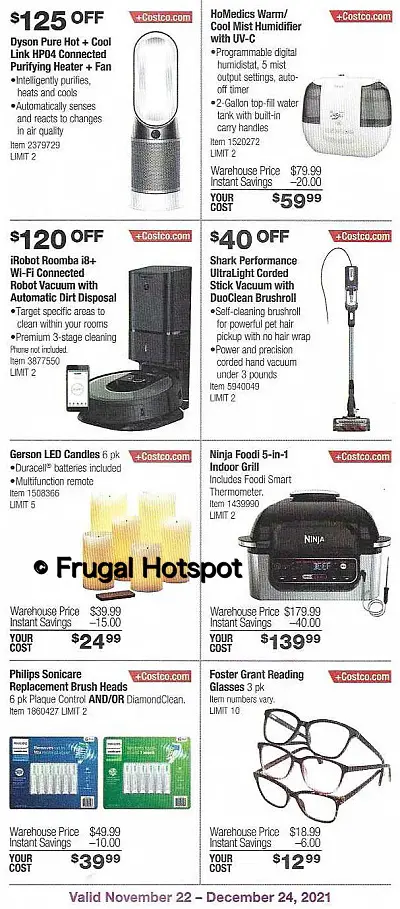 Page 5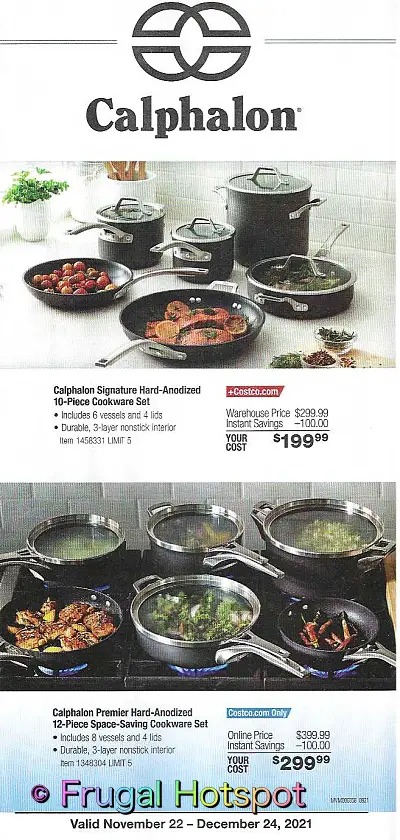 Page 6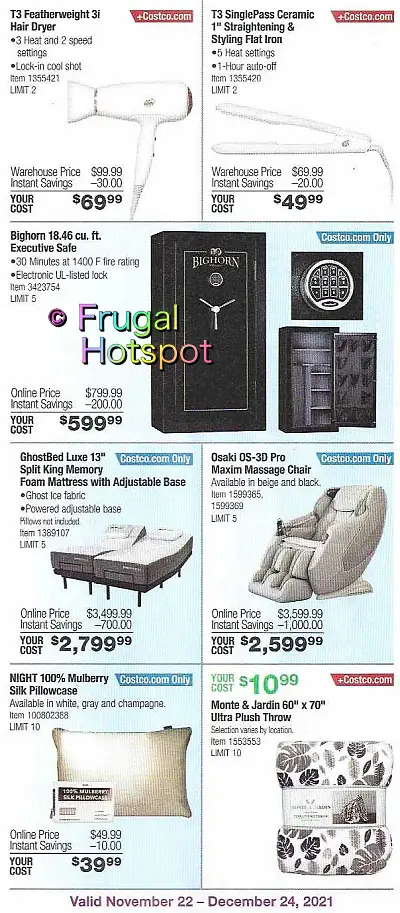 Page 7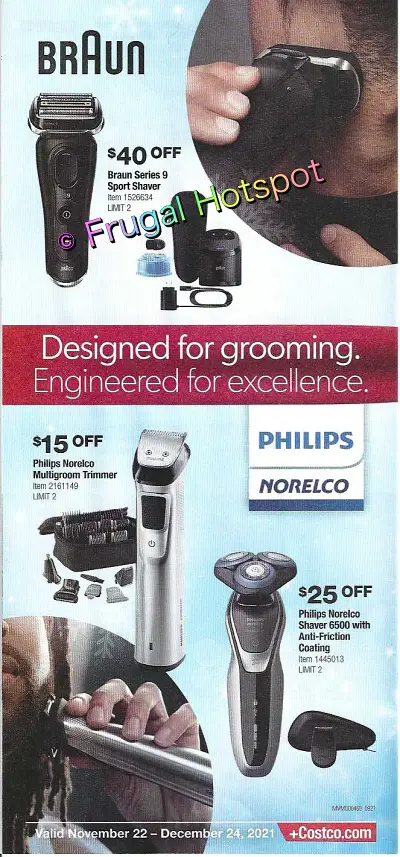 Page 8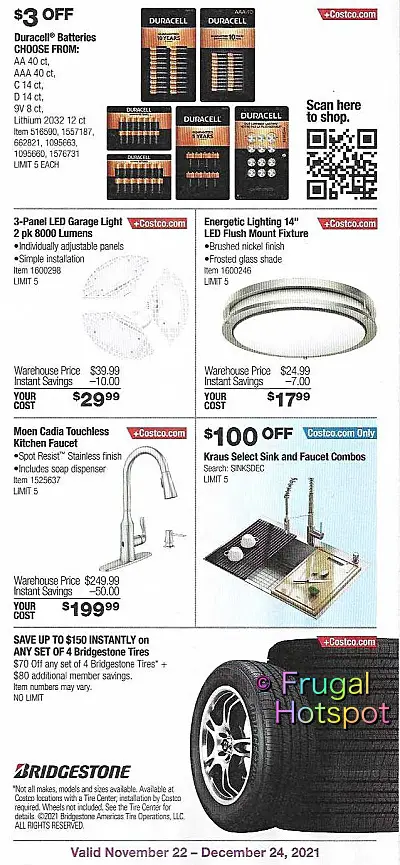 Page 9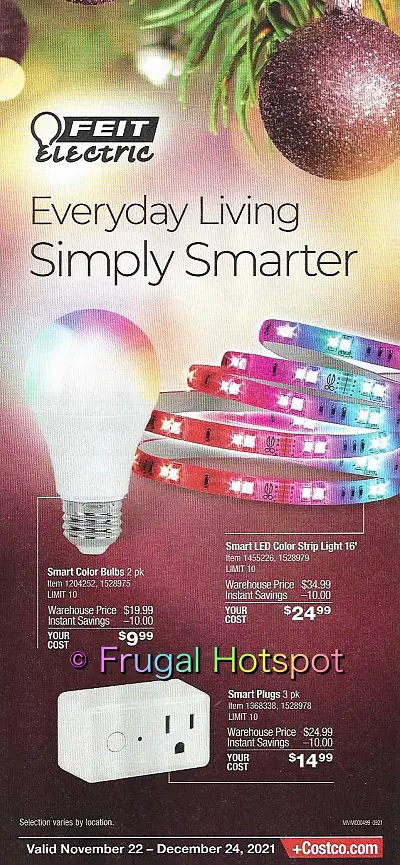 ---
Page 10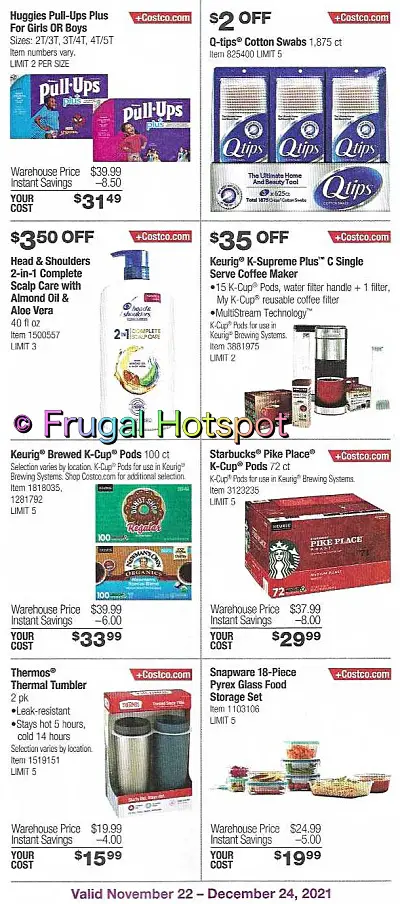 Page 11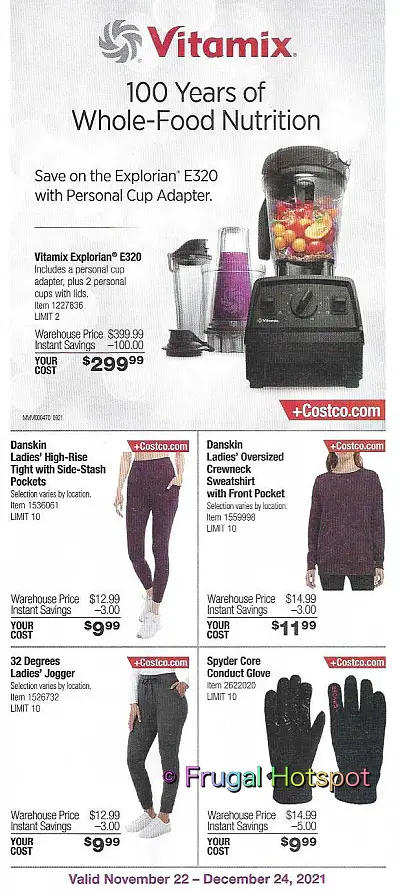 Page 12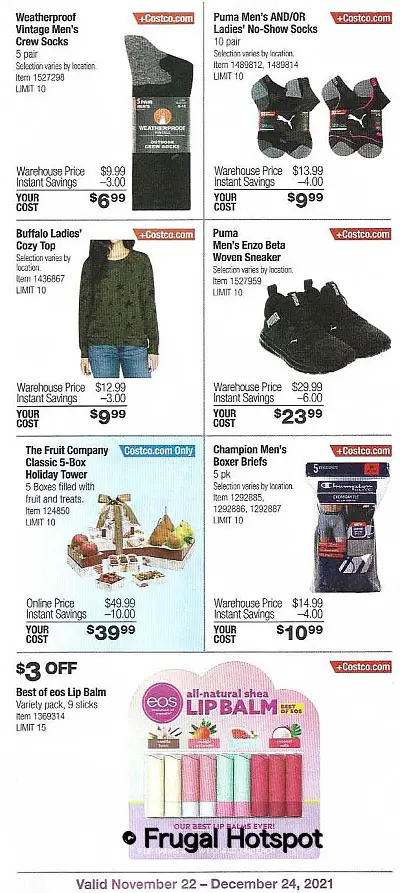 ---
Page 13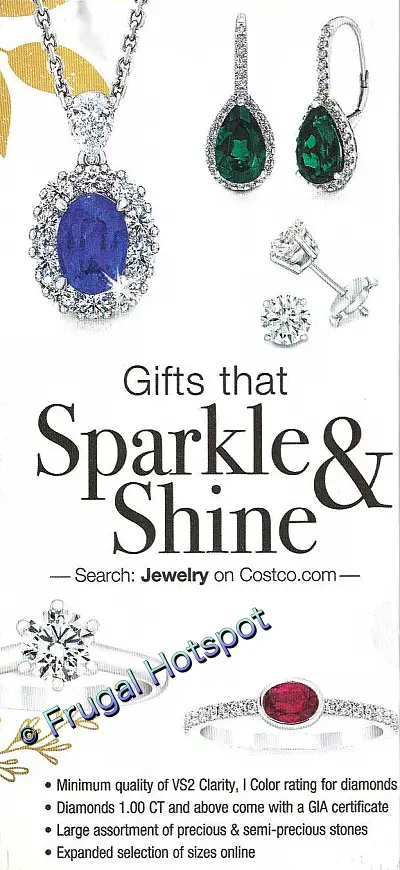 ---
Page 14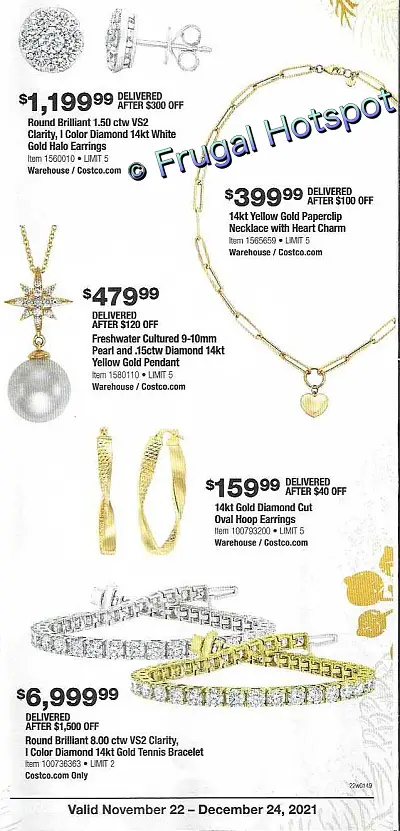 ---
Page 15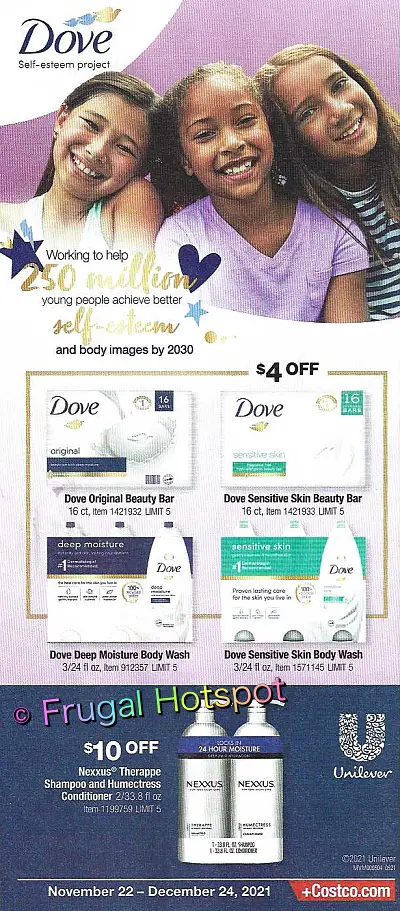 ---
Page 16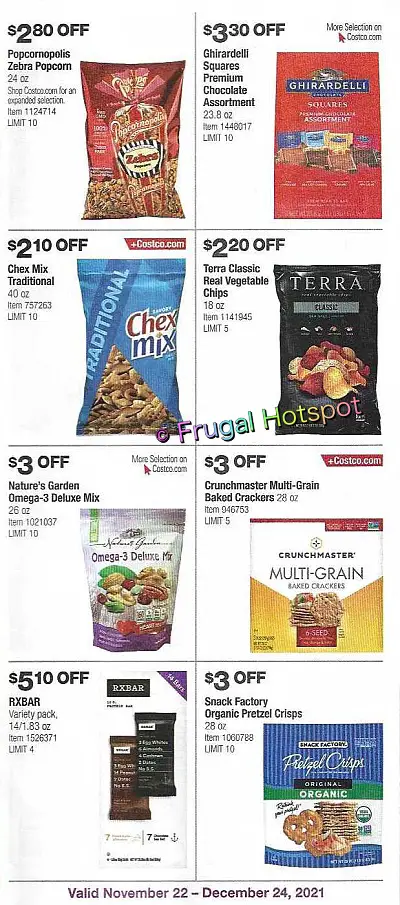 ---
Page 17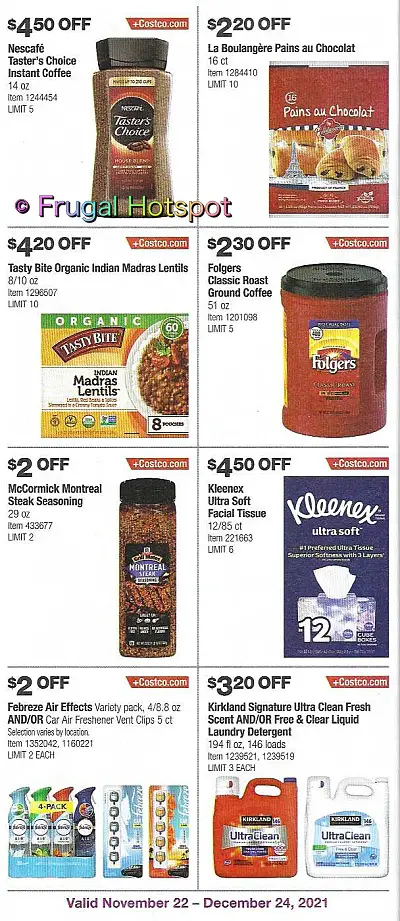 ---
Page 18
---
Page 19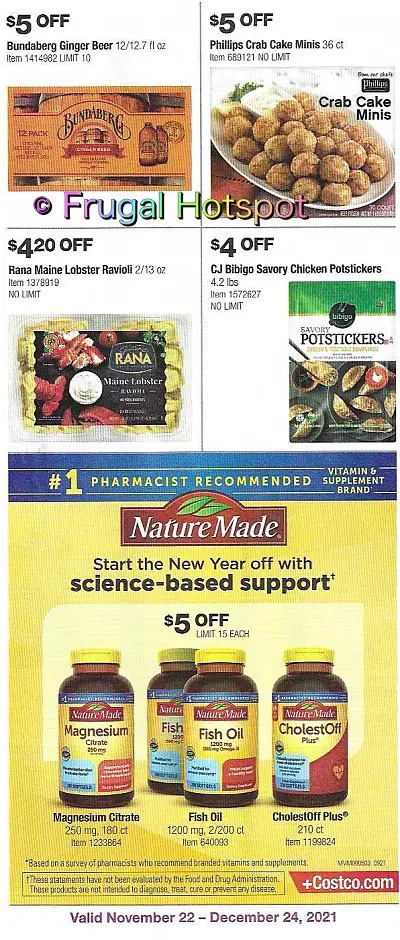 ---
Page 20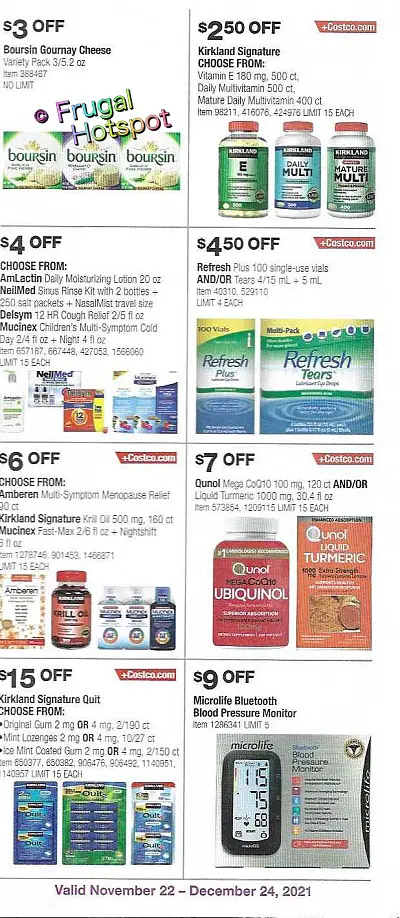 ---
Page 21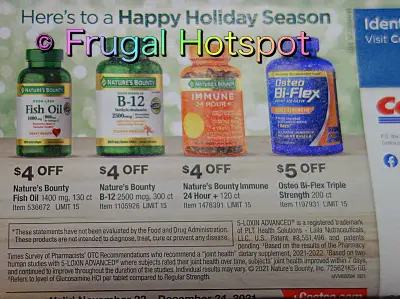 These special savings are available to current Costco members at U.S. Costco warehouse locations. These deals are not valid at Costco Business Centers.
Visit frugalhotspot.com to see what's new and to check out deals from Costco.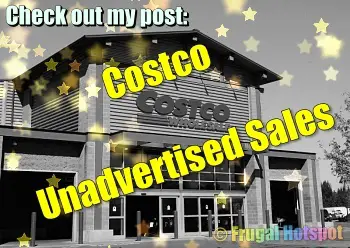 Visit costco.com for some of the above deals at a delivered price and for coupon book policy.
All deals are while supplies last.
Check out my other posts:
Costco Black Friday and Holiday Savings 2021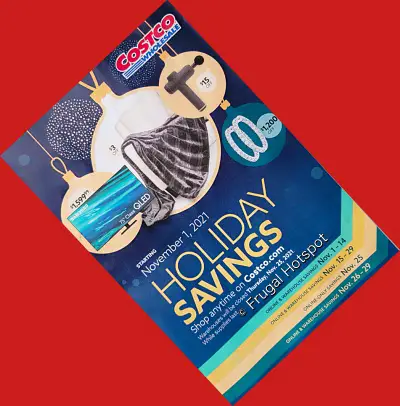 Costco Christmas Decorations 2021!