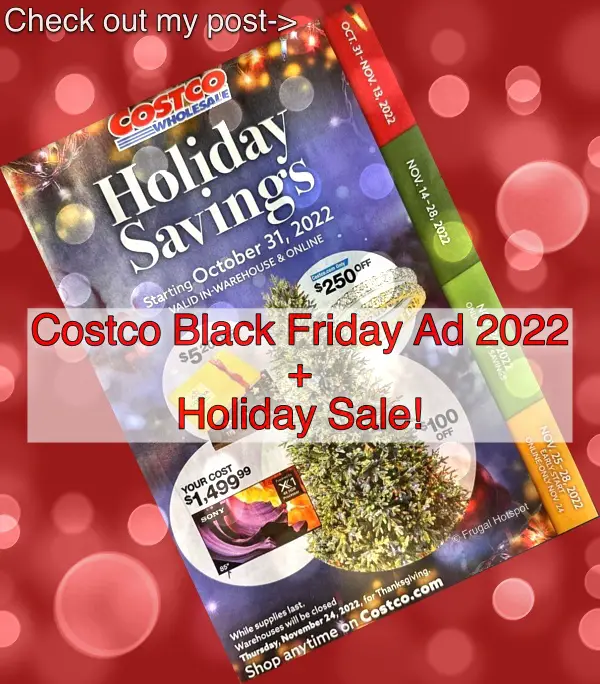 10/23/21.
It's that exciting time of year when Costco releases their Holiday Savings Book along with their Black Friday deals! If you're a Costco regular then a lot of these deals will look familiar to you. They do tend to repeat a lot of items in this coupon book every year but they do sprinkle in some fun new items.
This sale is broken into sections with sales ending on different days. Be sure to set a reminder on when your favorite items go on sale, because all deals are while supplies last.
Click on 'more info' to take you to the individual post that describes the product. Happy shopping!!
---
NOVEMBER 1-14, 2021 DEALS: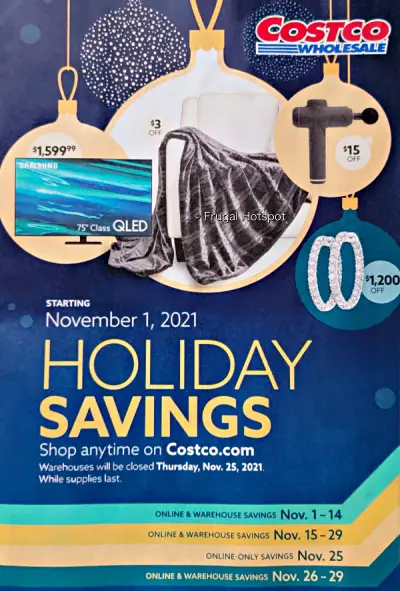 ---
Page 1a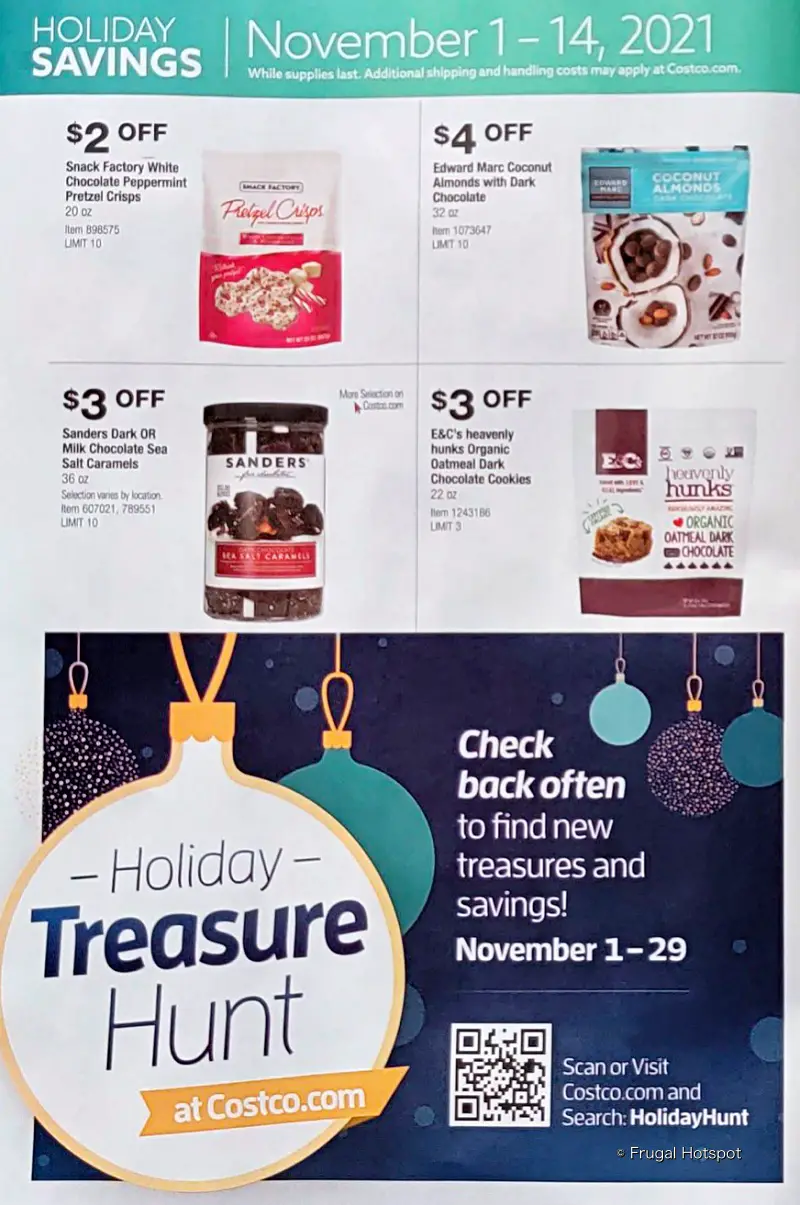 ---
---
Page 1b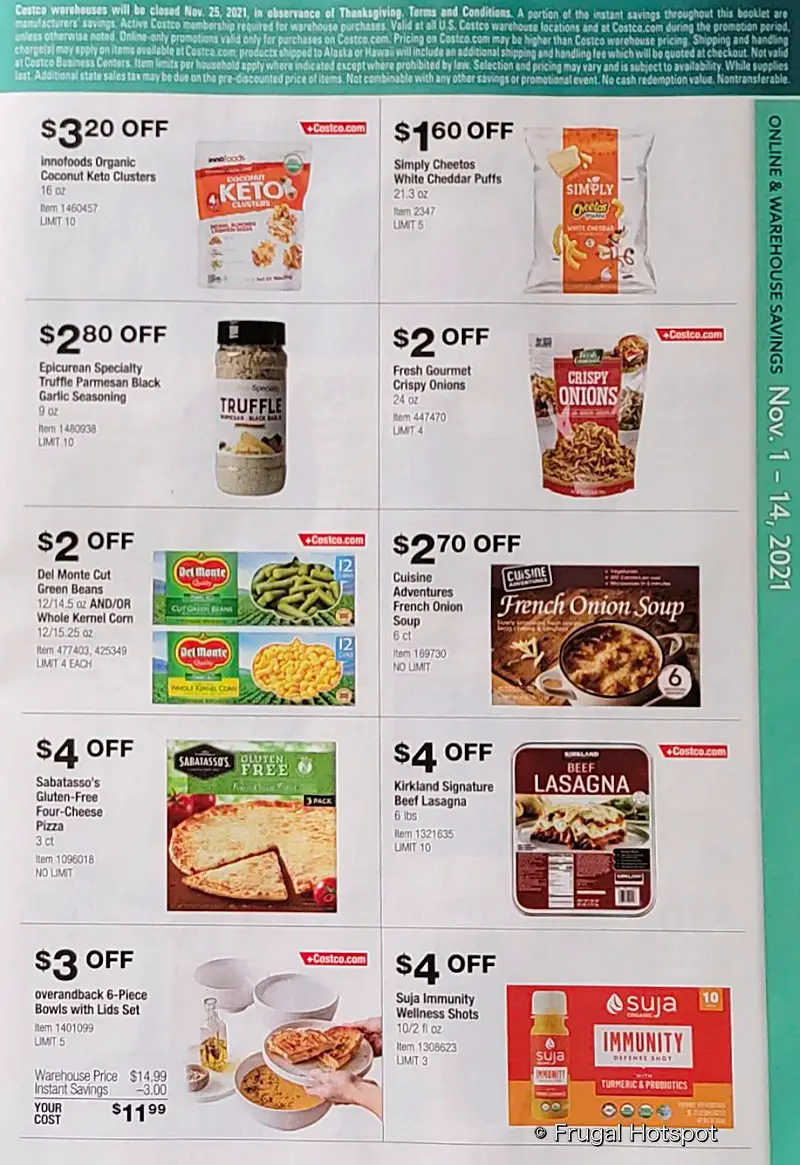 Page 2a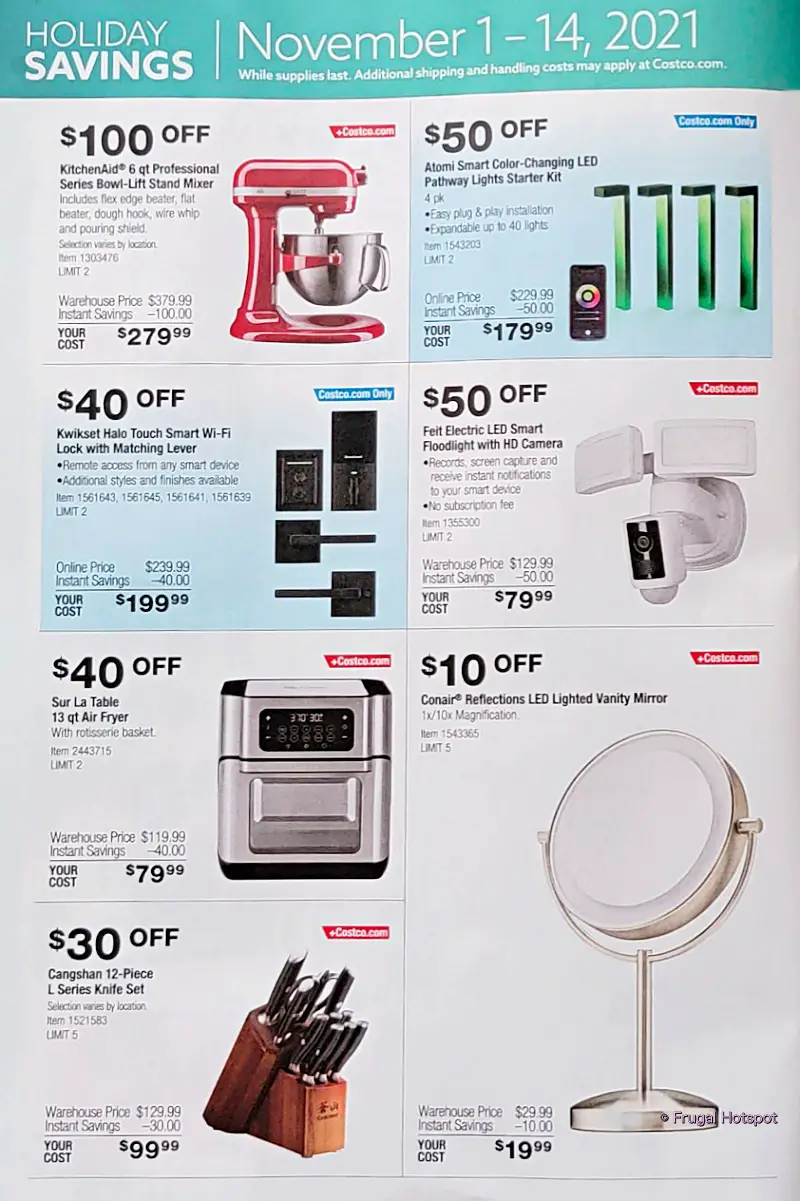 Page 2b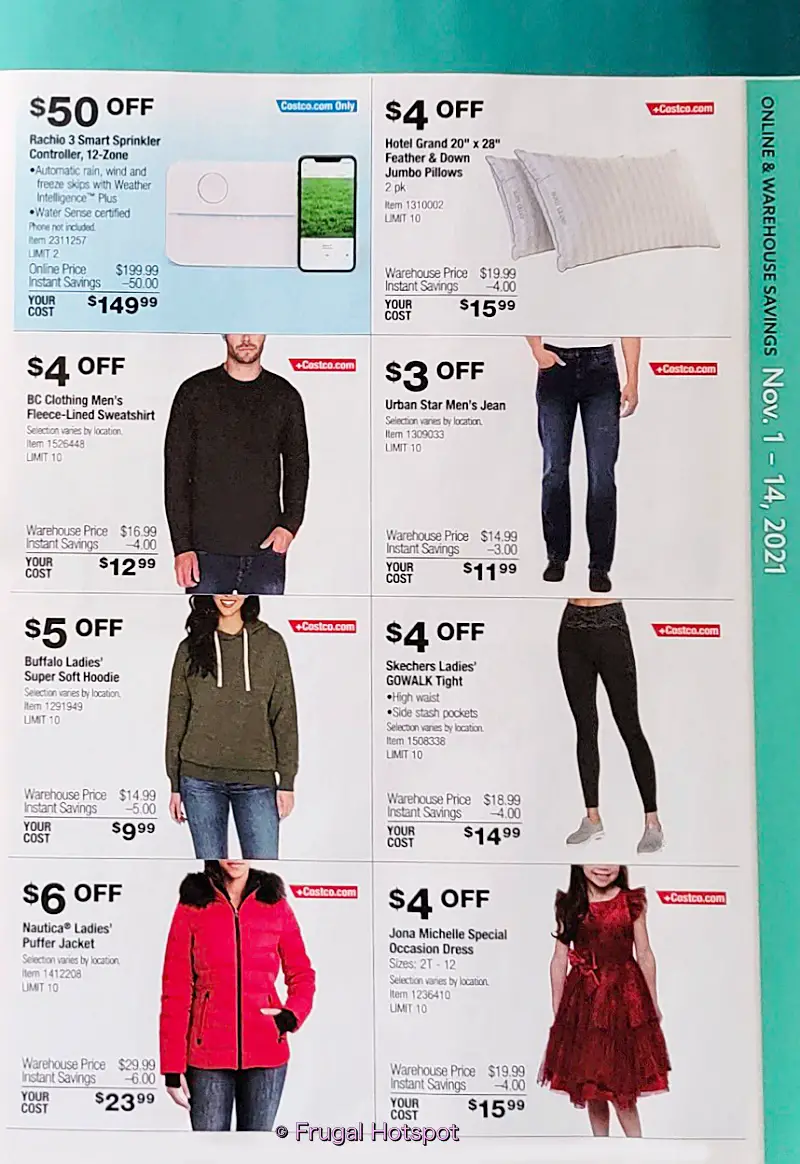 Page 3a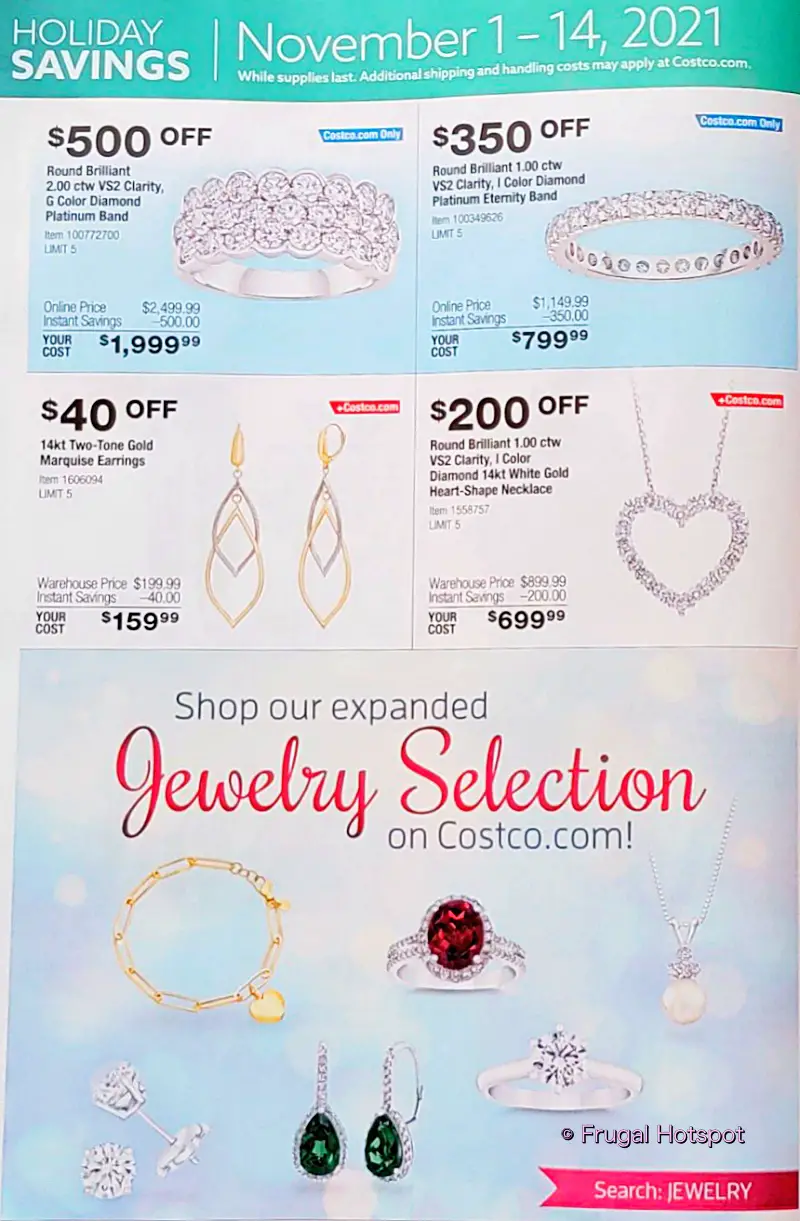 Page 3b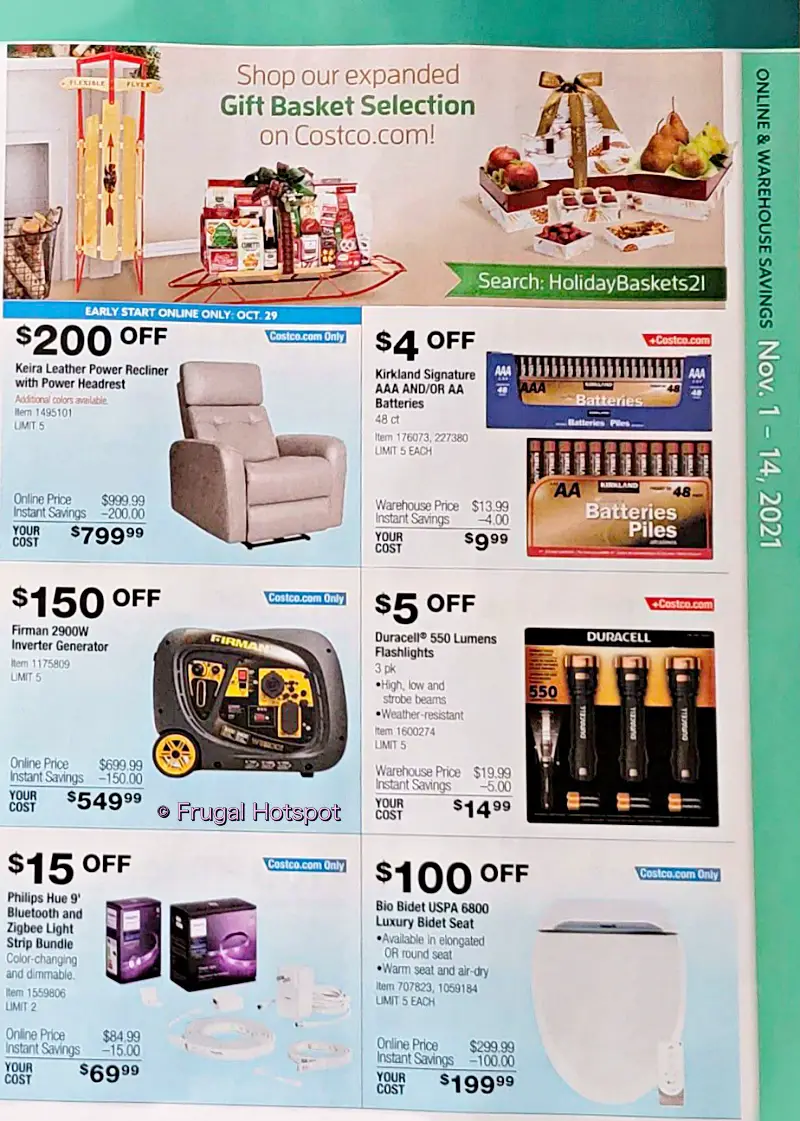 Page 4a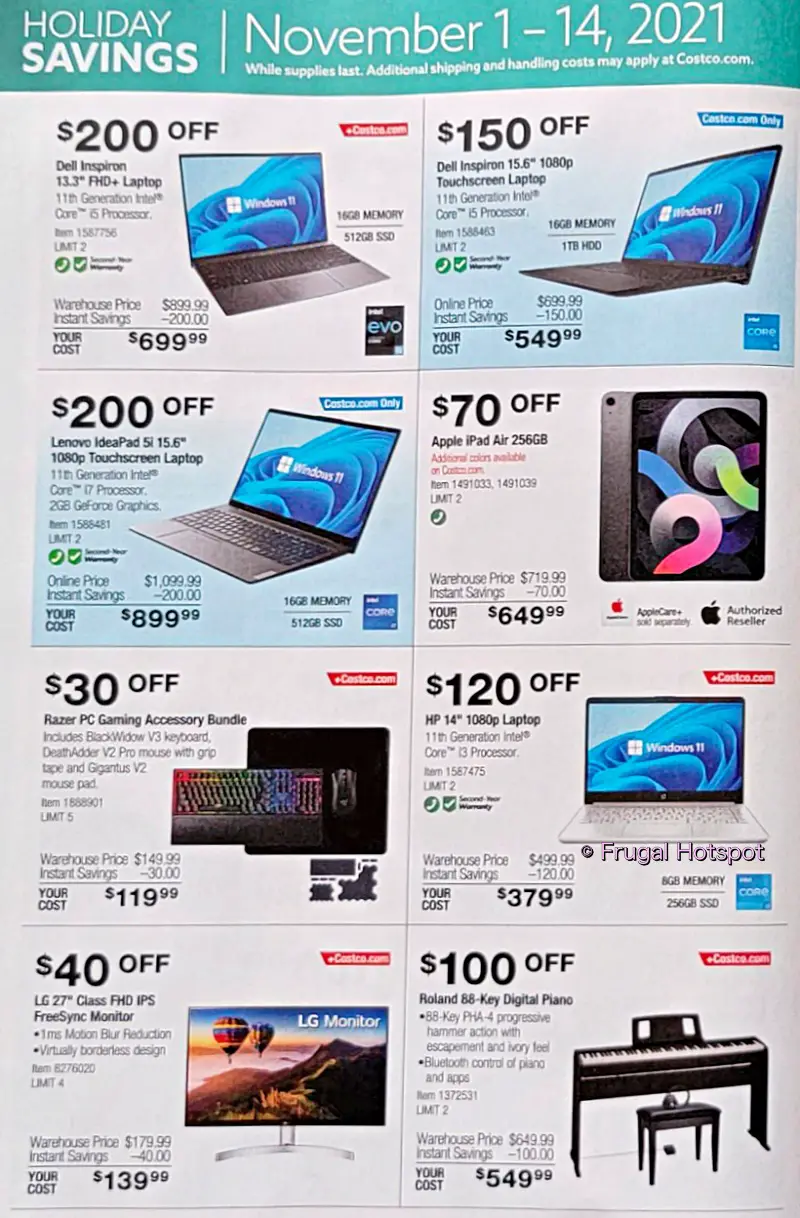 Page 4b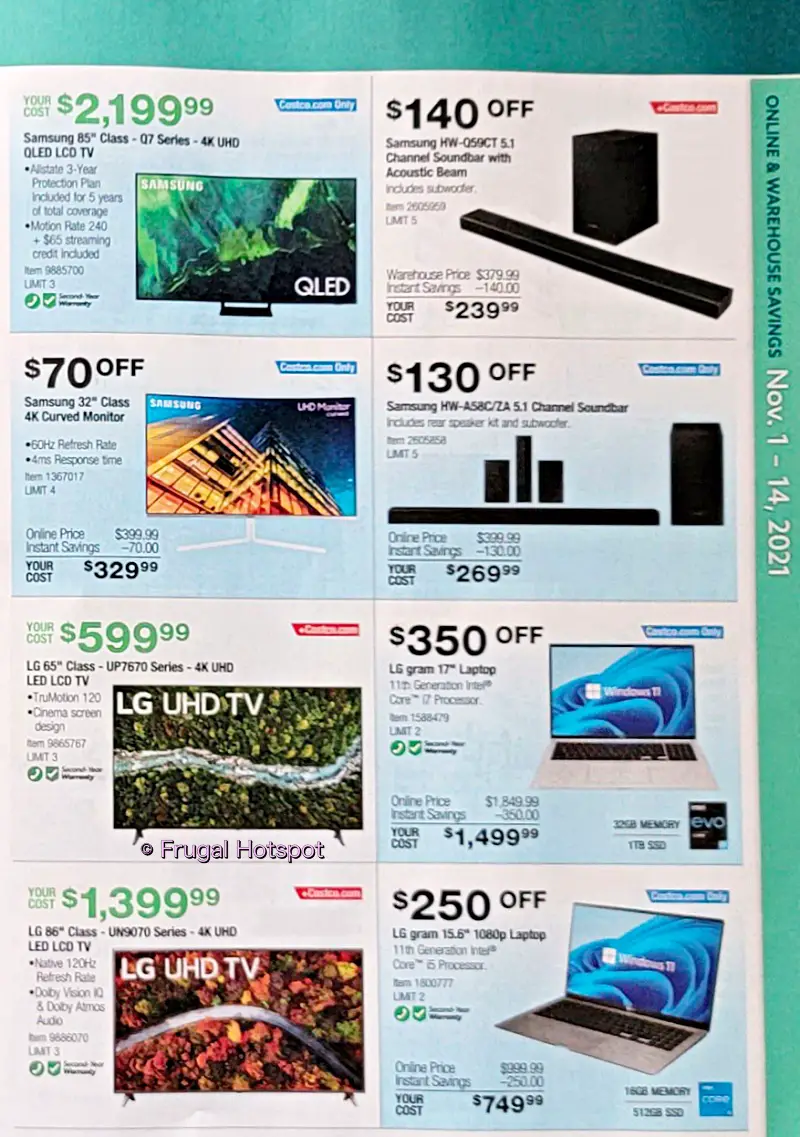 ---
NOVEMBER 15-29, 2021 DEALS:
---
Page 5a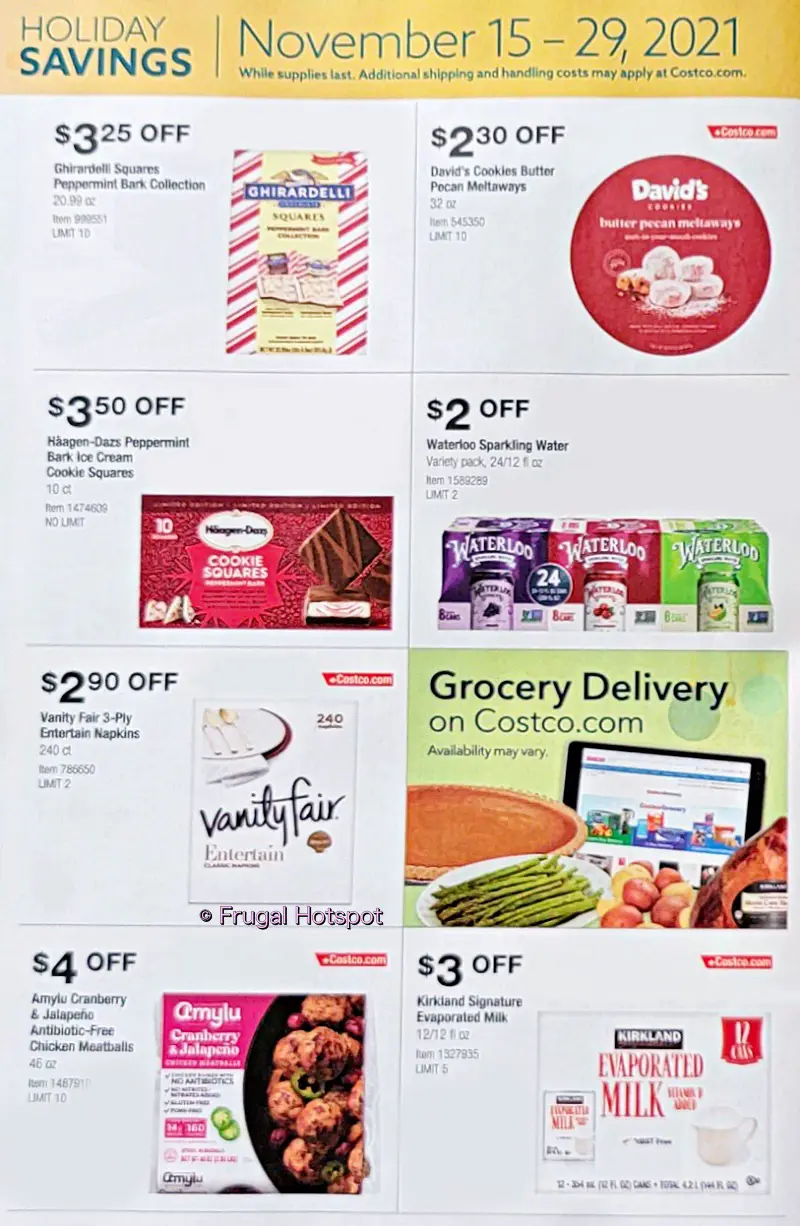 Page 5b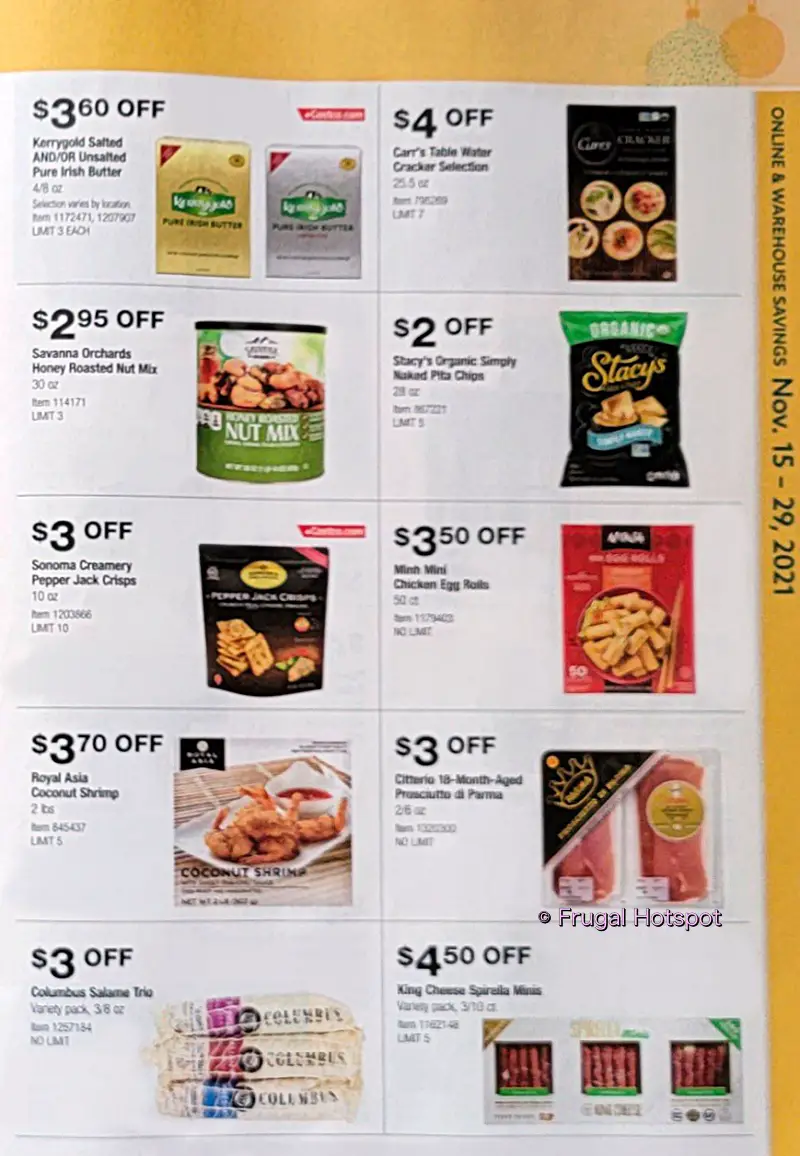 Page 6a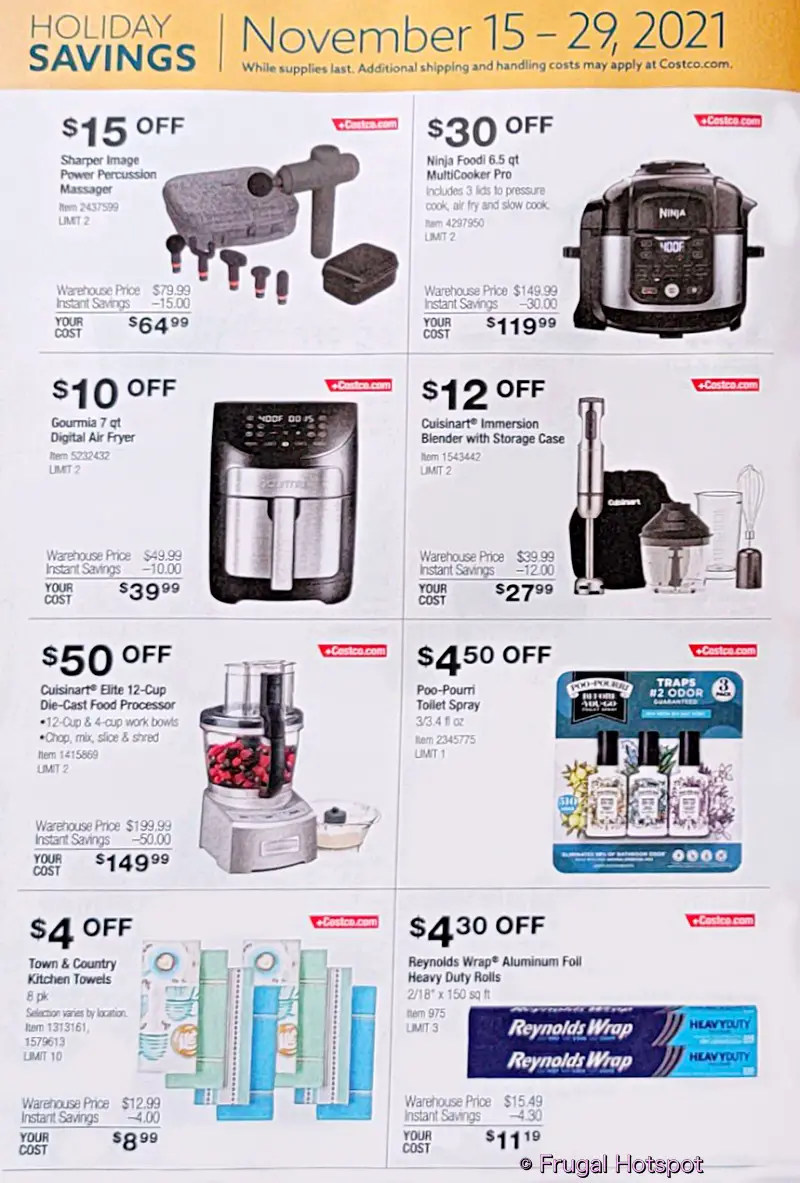 Page 6b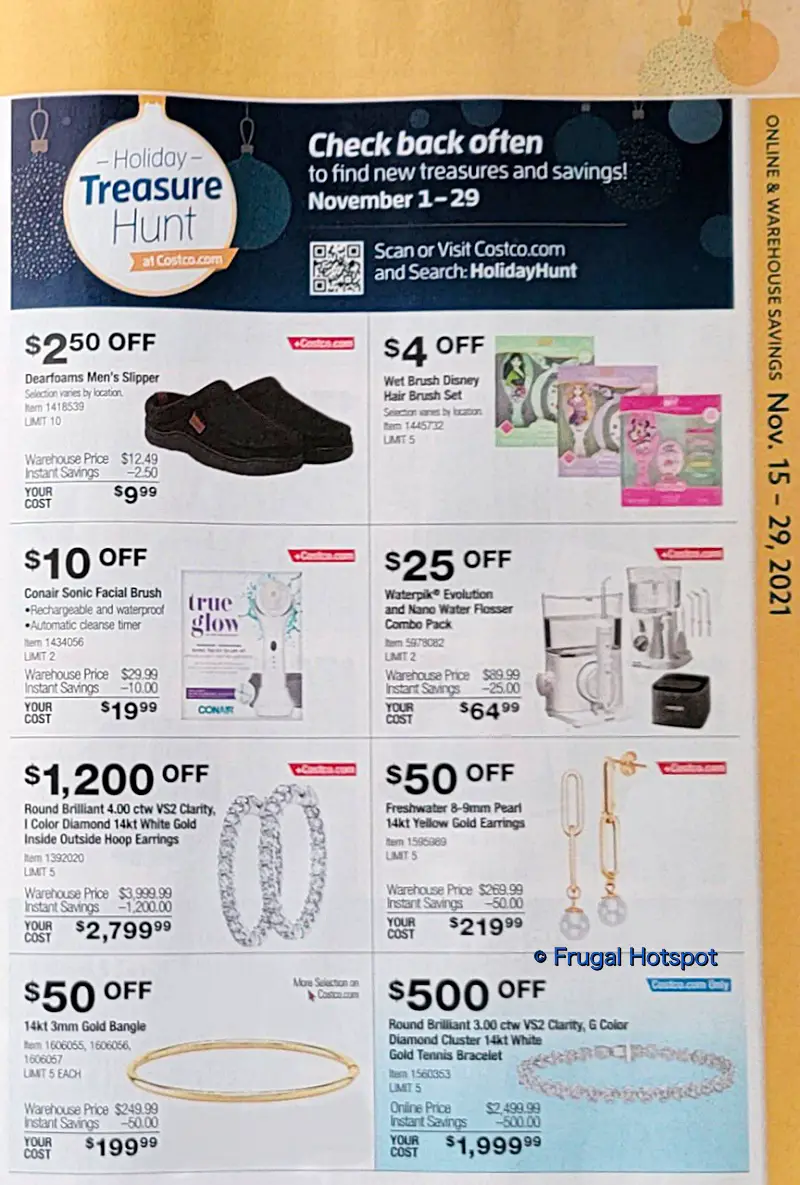 Page 7a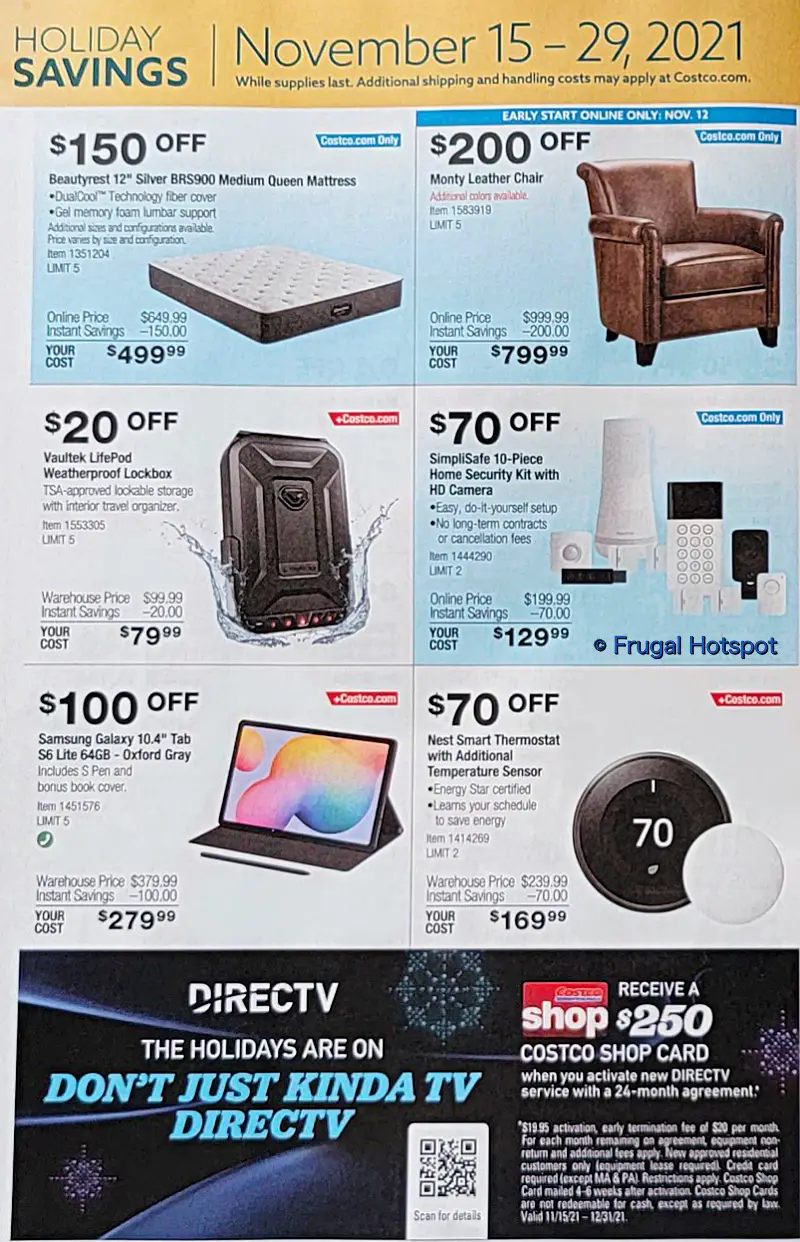 Page 7b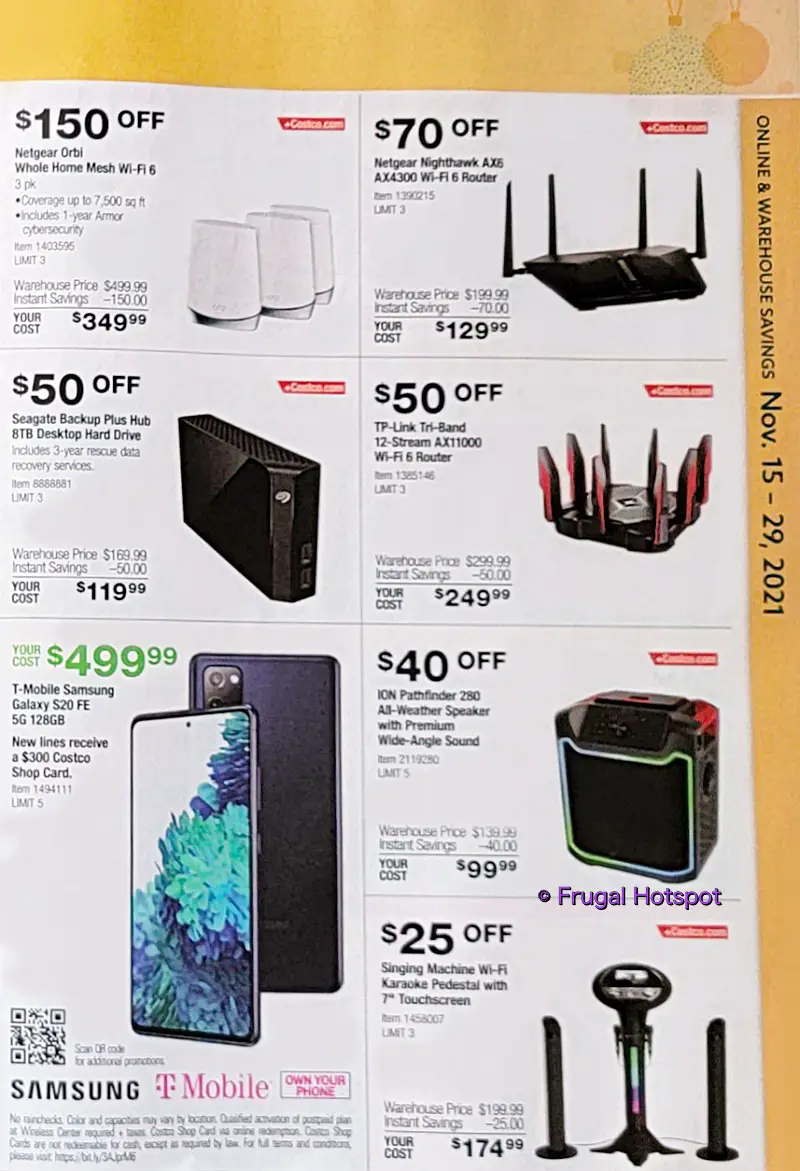 Page 8a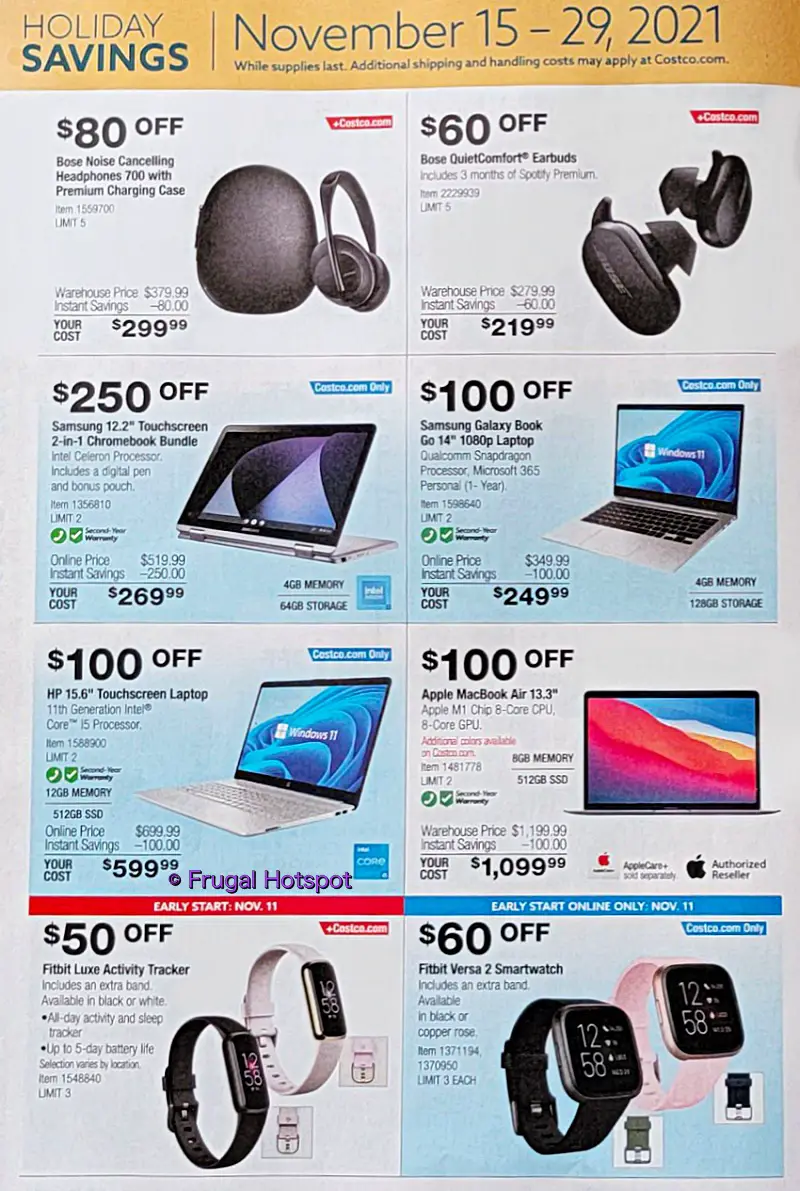 Page 8b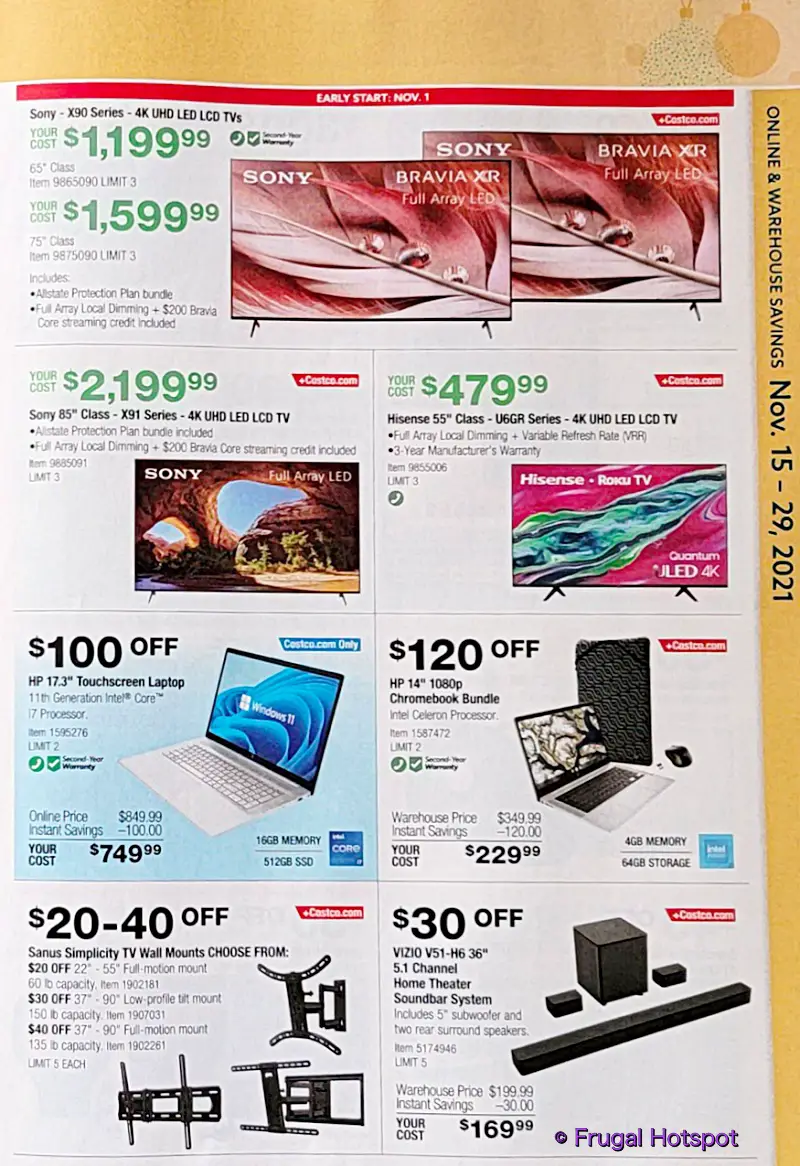 Page 9a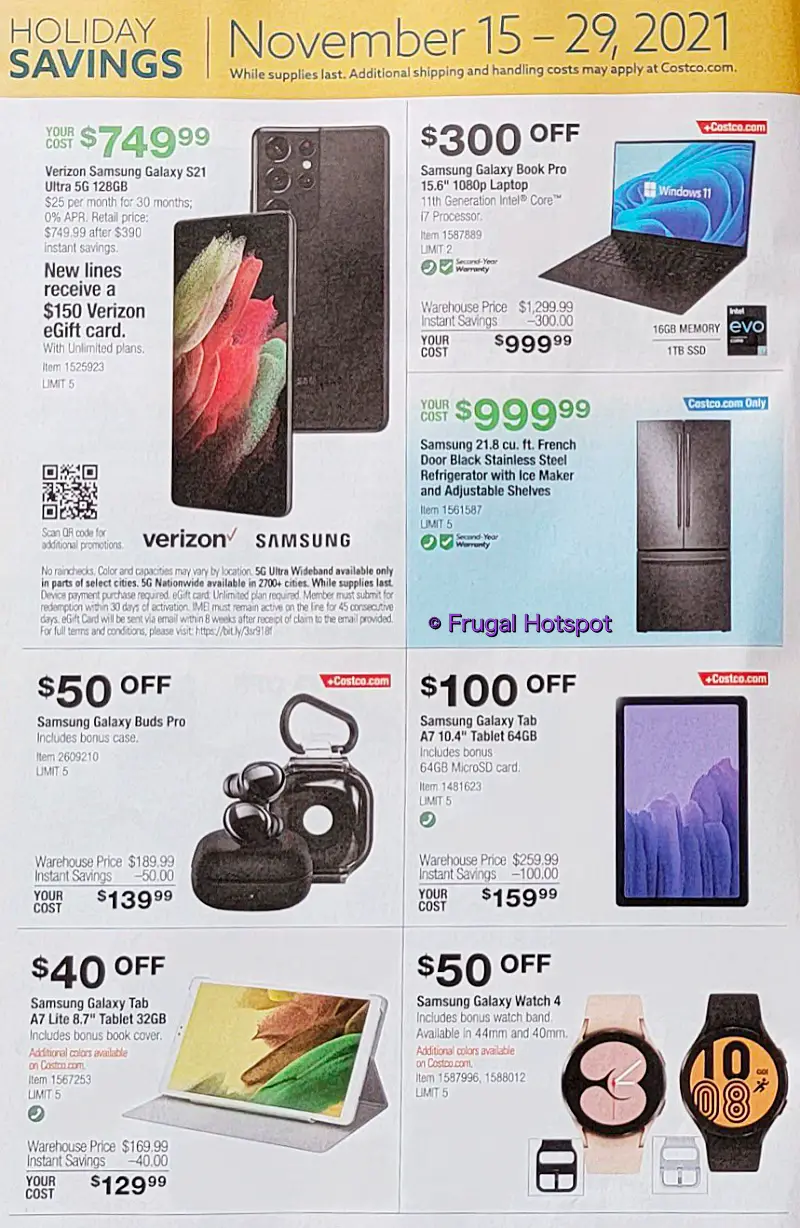 Page 9b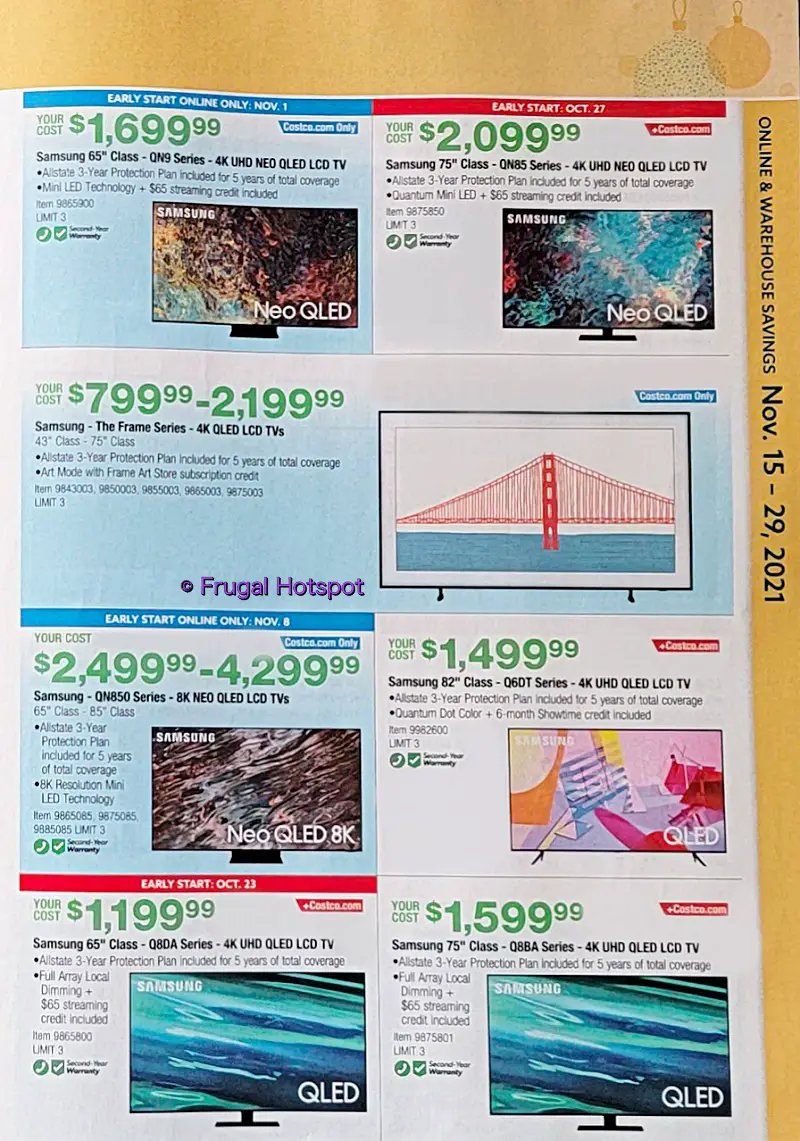 Page 10a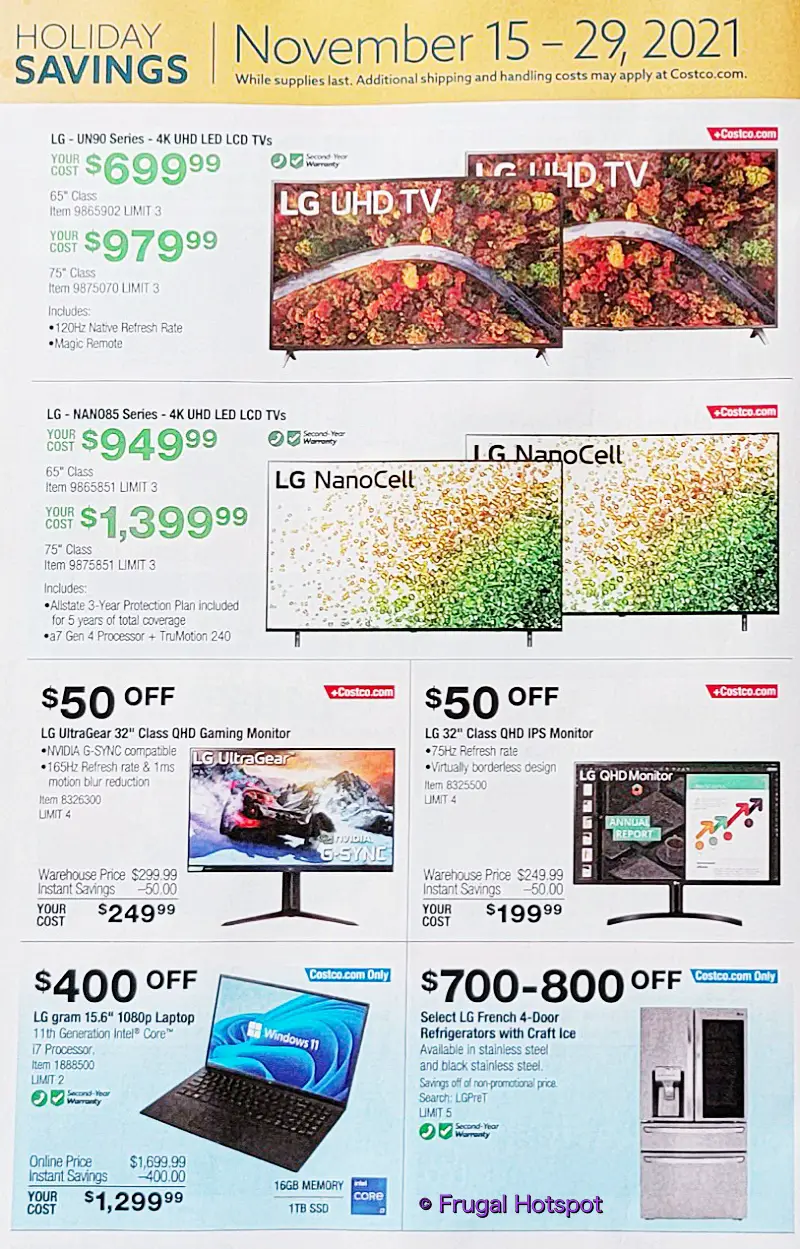 Page 10b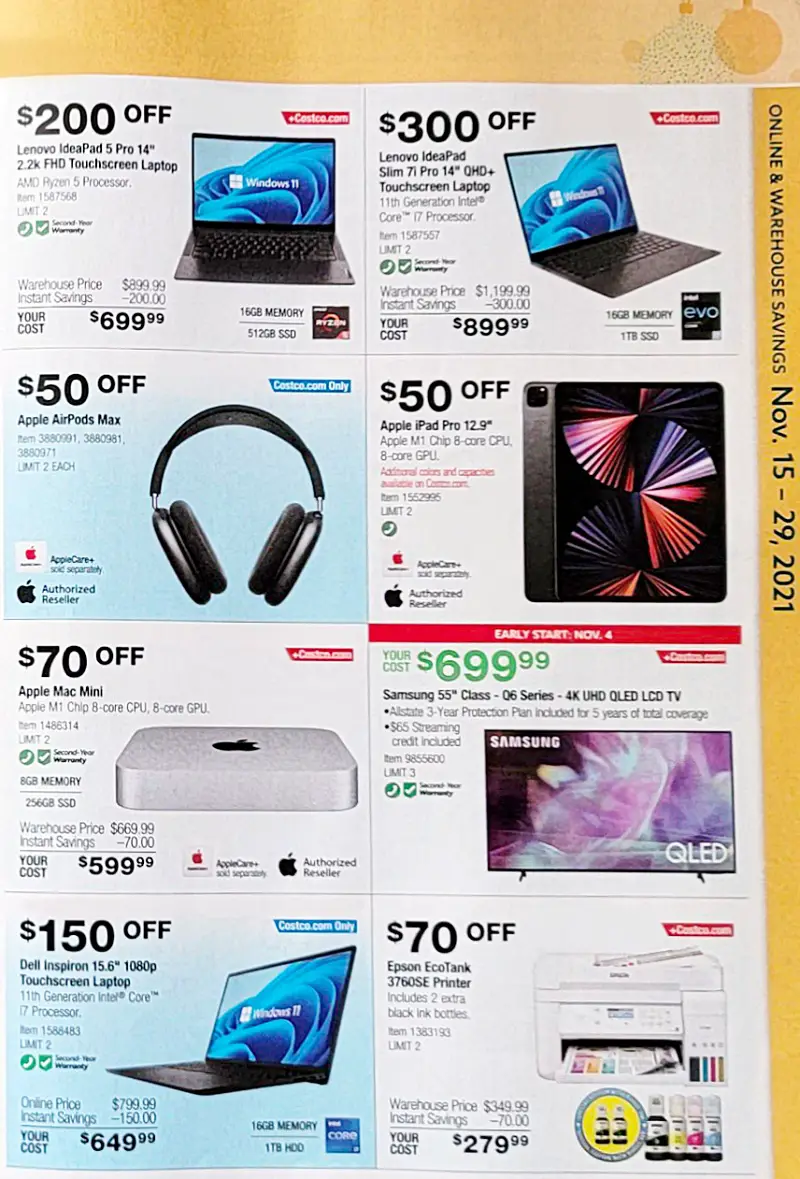 Page 11a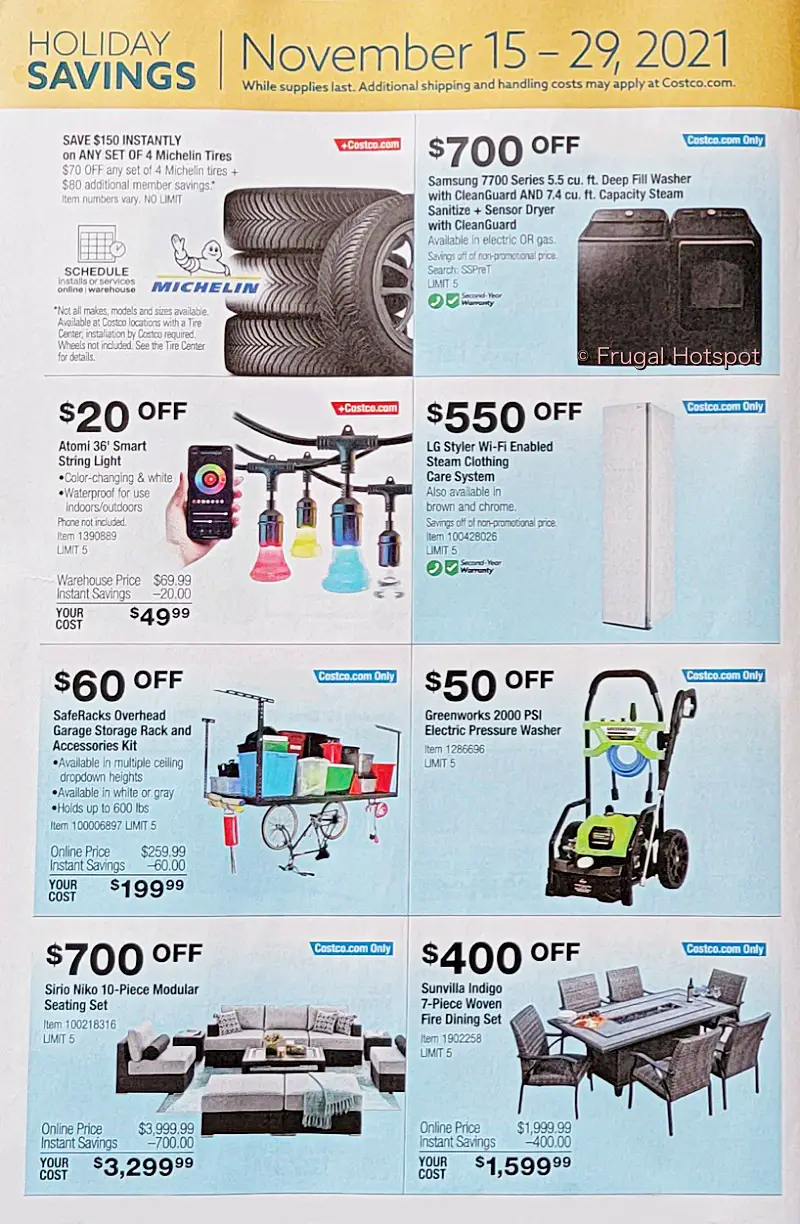 ---
NOVEMBER 25, 2021 Online-Only Thanksgiving Day Sale:
---
Page 11b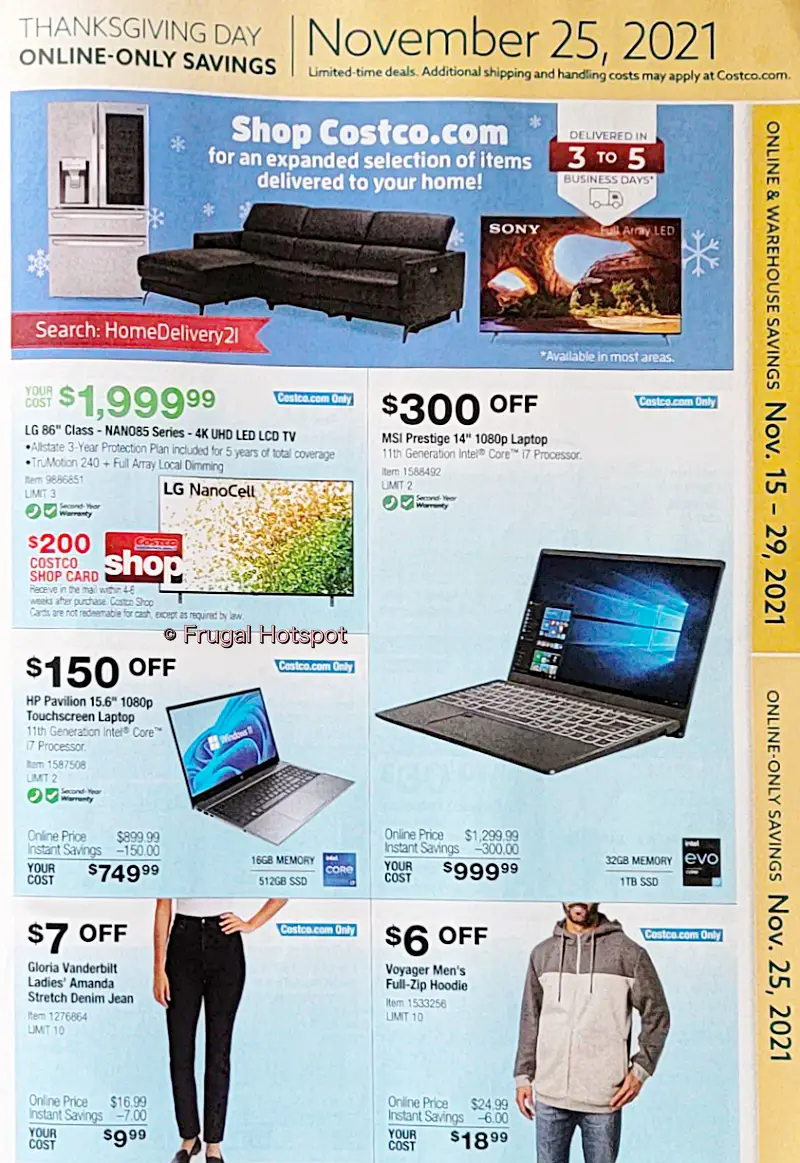 ---
BLACK FRIDAY WEEKEND Sale – November 26-29, 2021:
---
Page 12a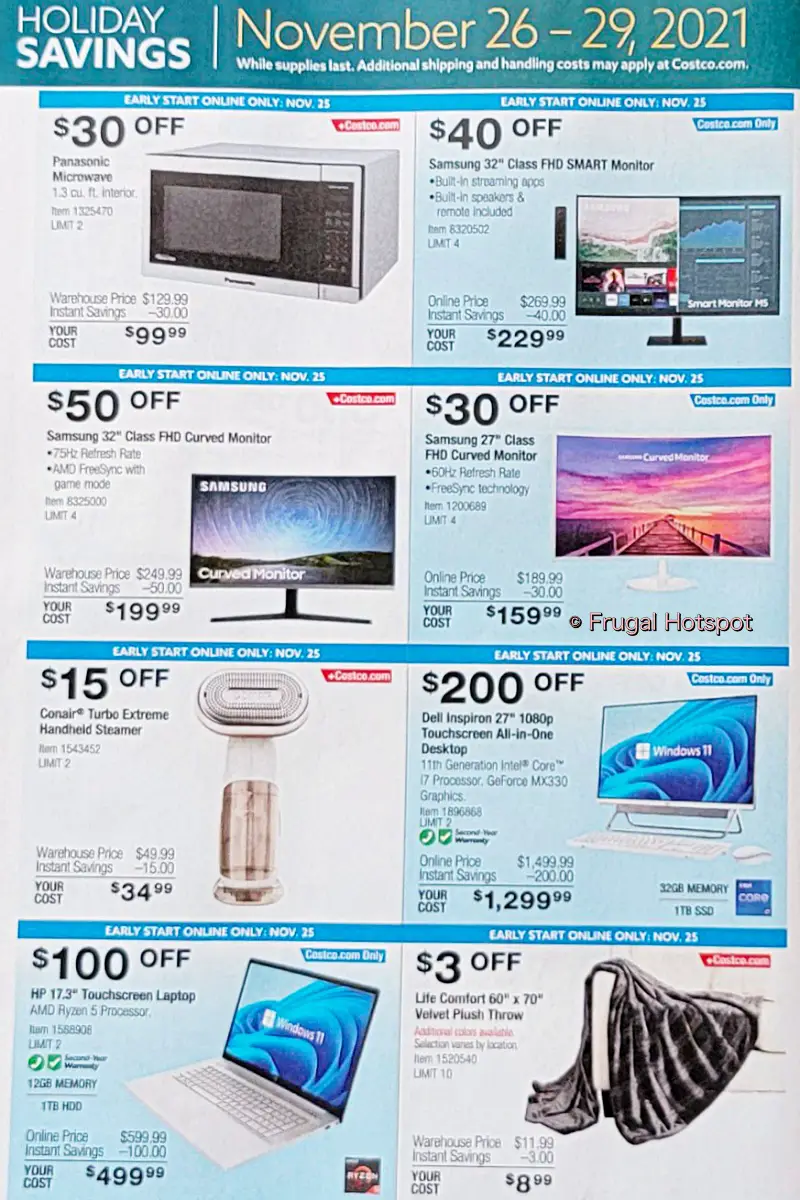 Page 12b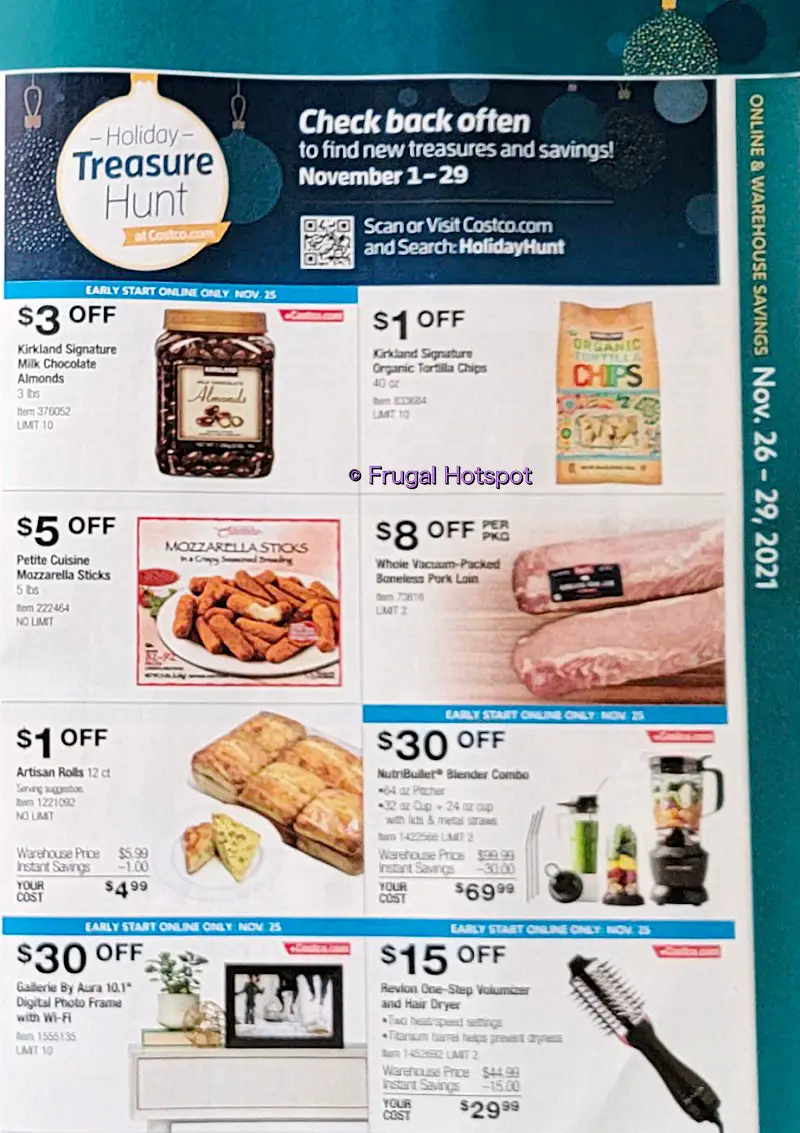 Page 13a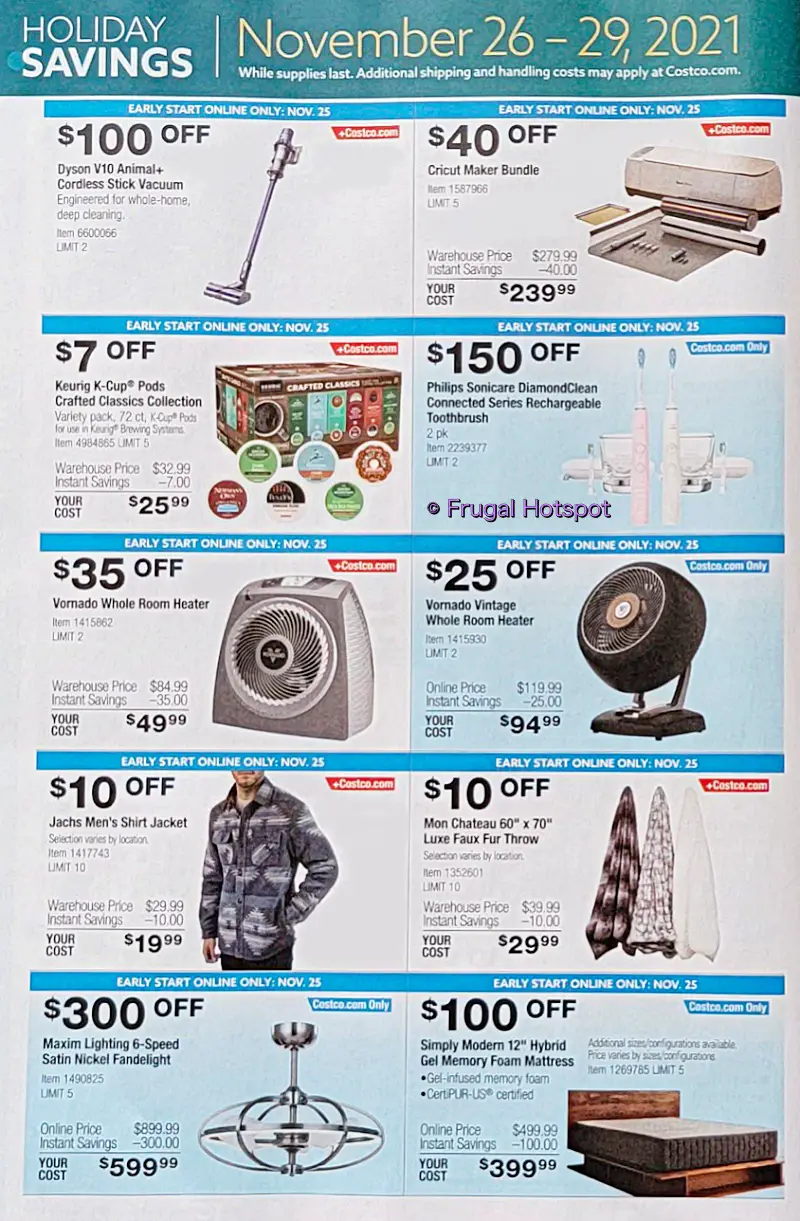 Page 13b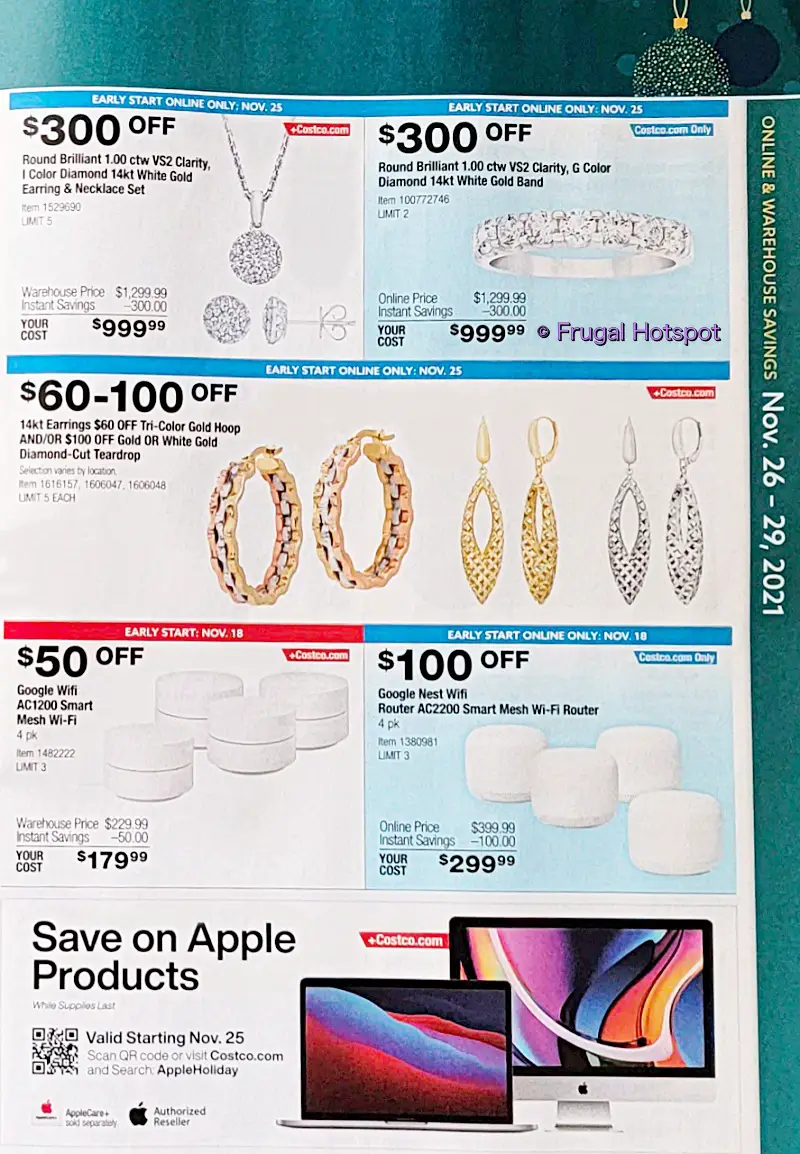 Page 14a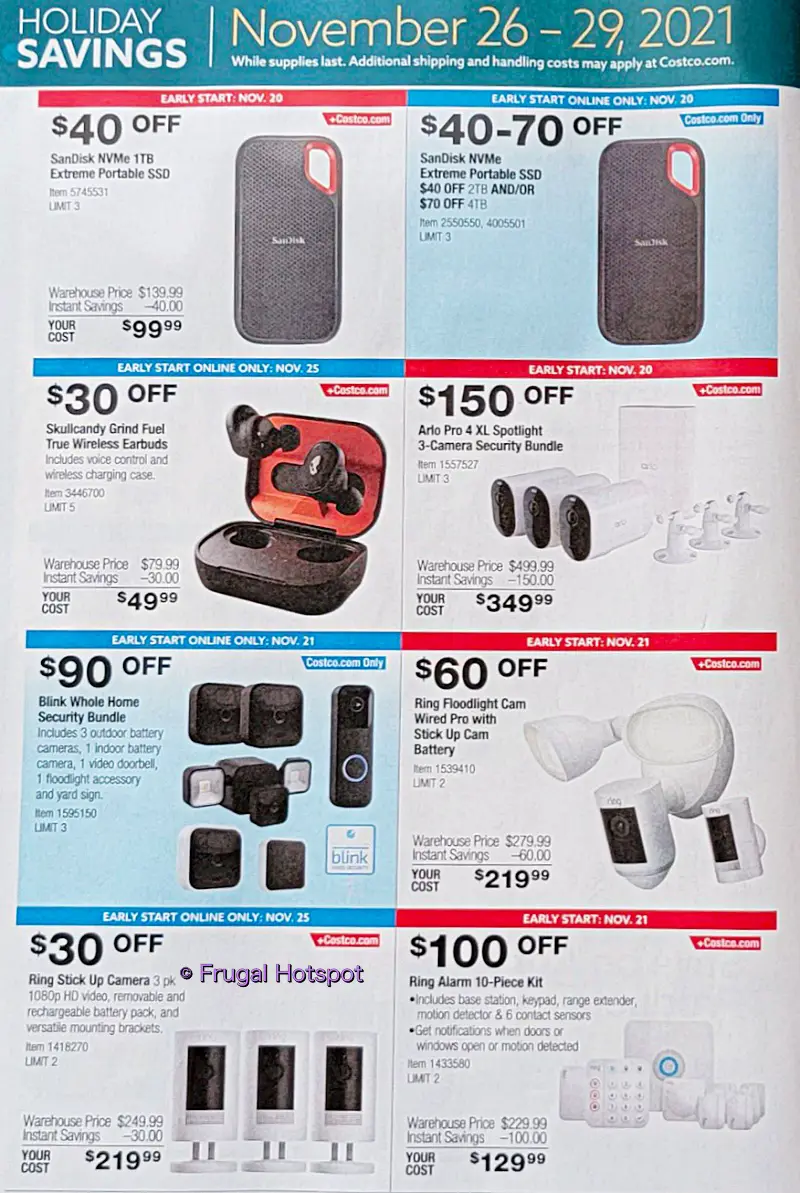 Page 14b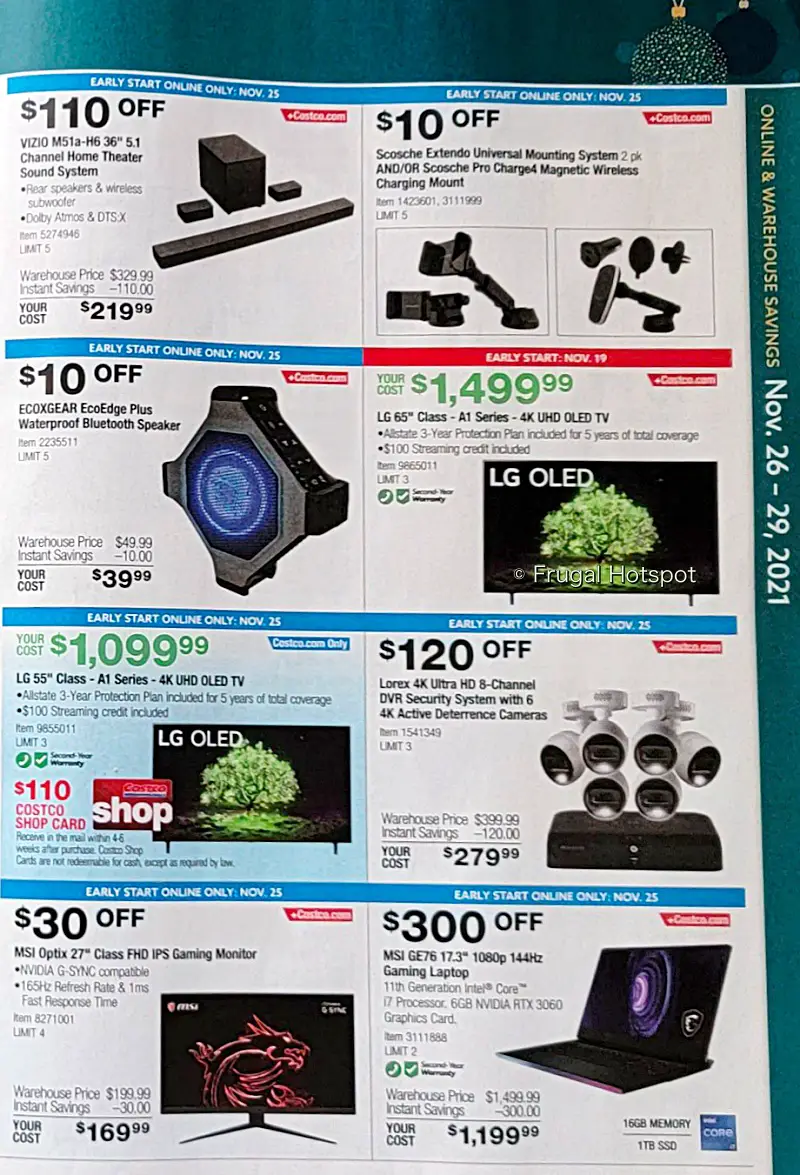 Page 15a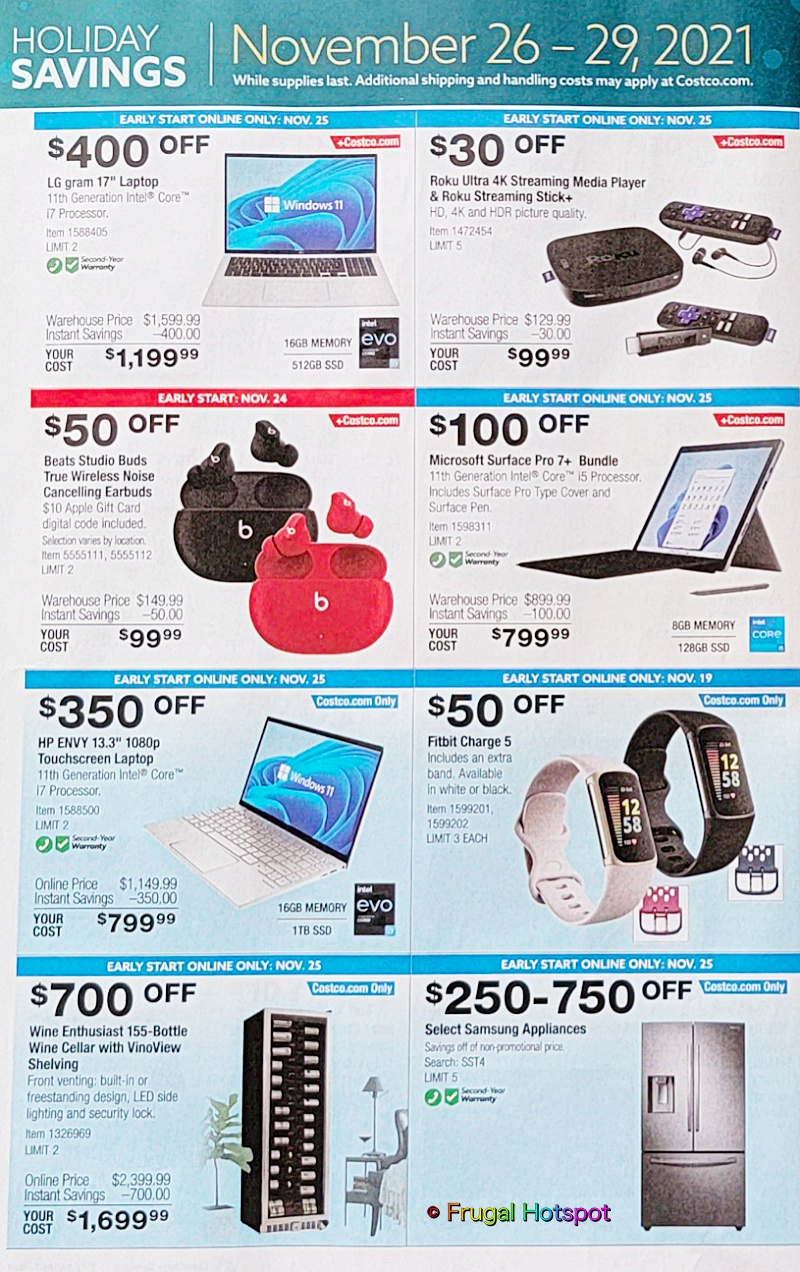 ---
CYBER MONDAY SALE – Online Only – November 29, 2021:
---
Page 15b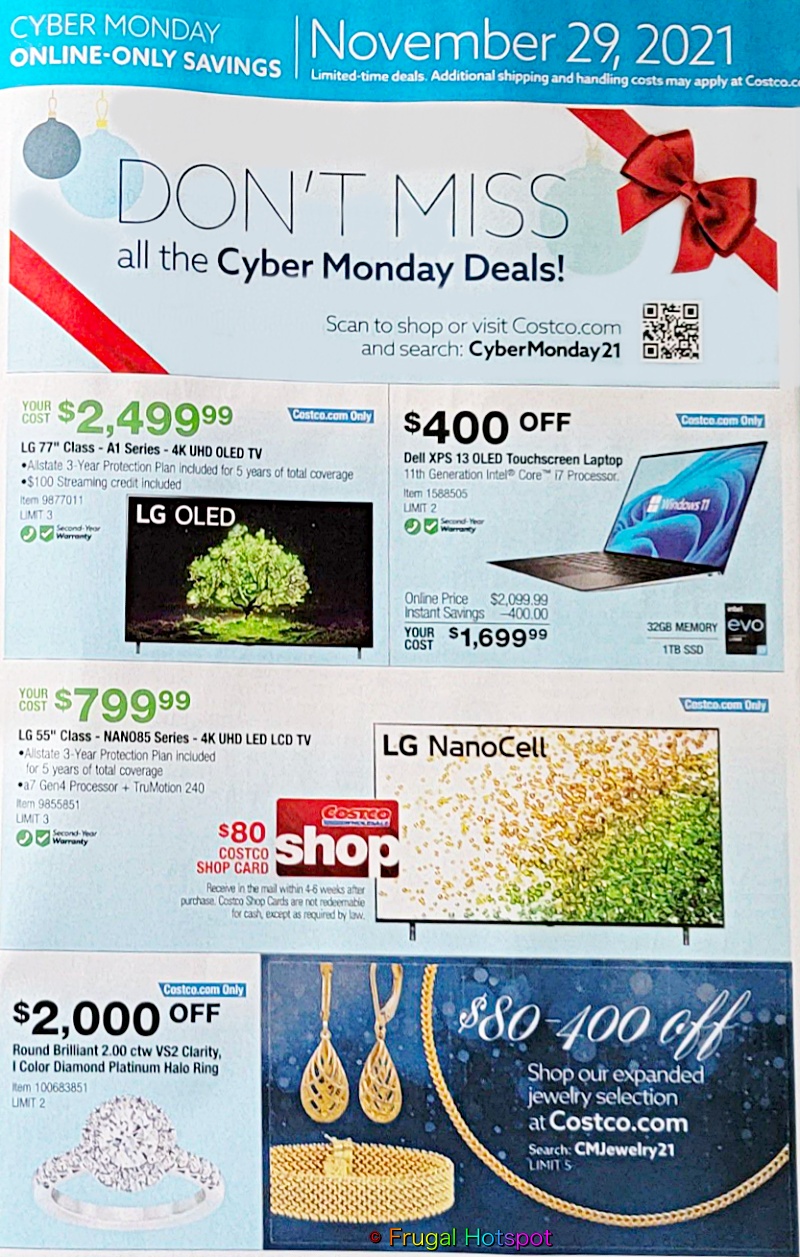 ---
Online Holiday Appliance Sale – November 3, 2021 – December 1, 2021:
---
Page 16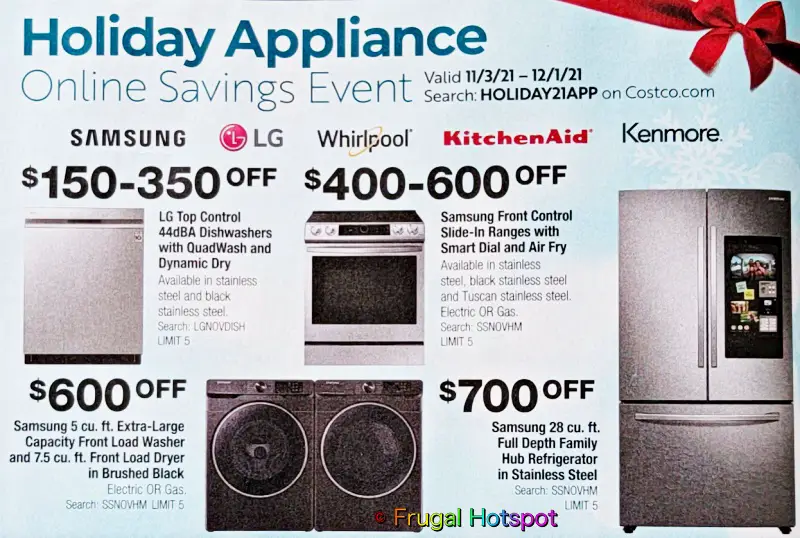 Some items may be available at costco.com for a delivered price. While supplies last.
Visit frugalhotspot.com to see what's new and to check out deals from Costco.