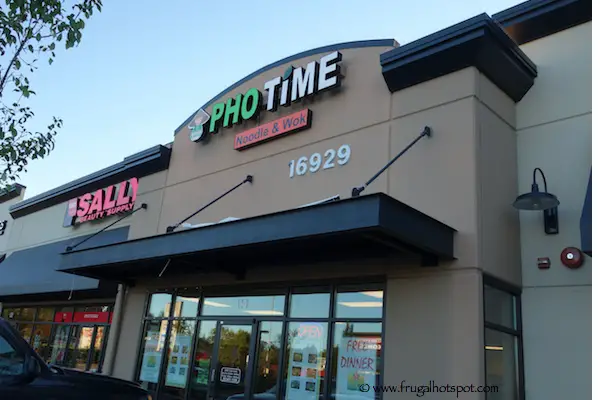 9/19/14.
What do you do when your kids are at a sleepover and your husband is out with his buddies? Well, I used that opportunity to spend some time with my mom and go out to dinner. We decided to try Happy Pho Time in Covington, WA.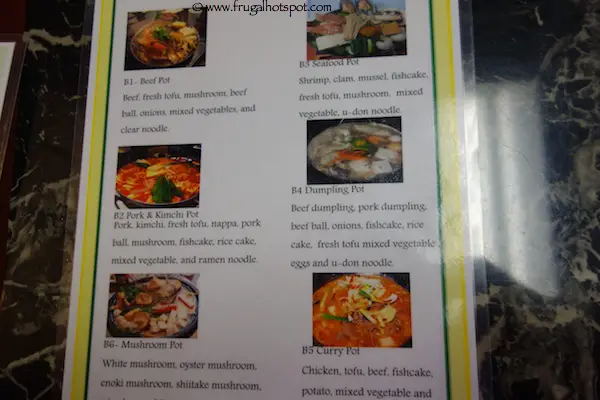 I had been there a year ago but haven't been back until I heard they were under new ownership last month. What a difference a new owner makes! We were immediately greeted and seated by a very friendly server and given menus. The place was fairly busy but our orders were taken right away. We started with some hot tea and a Korean flavored vinegar iced drink. The vinegar drink sounded a little strange to me but was actually refreshing, like a Ginger Ale.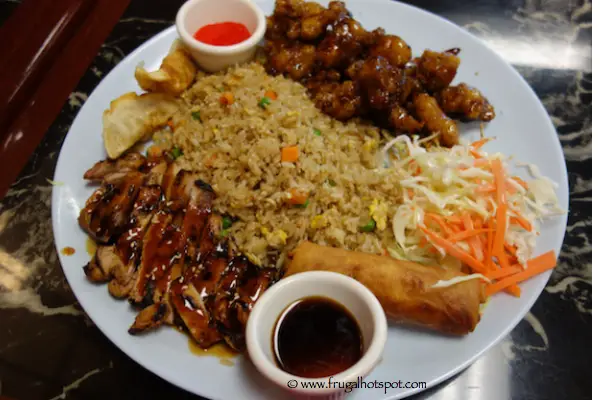 I ordered the dinner combination with fried rice, Teriyaki chicken, General Tso's chicken, egg roll, gyoza and cabbage slaw. The Teriyaki chicken was very tender, unlike many local Teriyaki joints. I also really enjoyed the General Tso's chicken. Many places in town usually make it so sweet but this recipe was a little darker in flavor. The portions seem way too big but for those who like leftovers, it's a good value.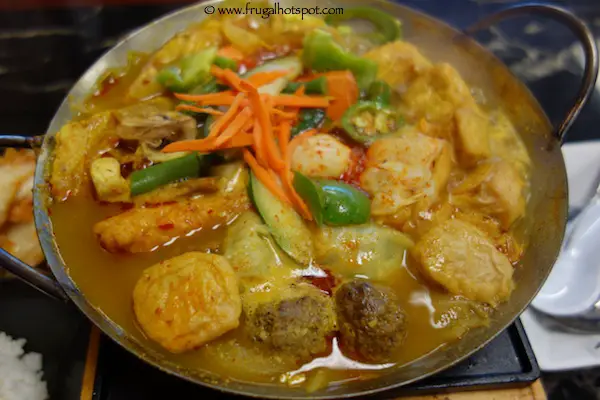 My mother ordered the Curry Hot Pot.  Talk about leftovers. This should say, "Serves two or more people." It's a lot of food. It did have a nice mixture of chicken, tofu, beef, fishcake, potato, noodles and mixed vegetables. The hot pot stays nice and warm on the portable burner and all the soup ingredients are already in the pot.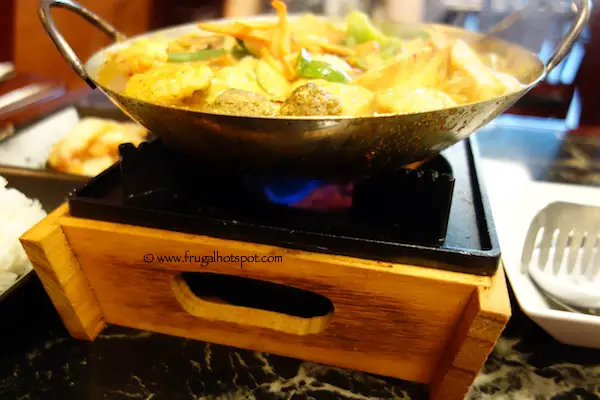 Be sure to tell your server when to put out the burner for you. The Curry Hot Pot was less spicy than I expected and had a mild curry flavor that was slightly sweet. My mother preferred it to be spicier so she added more hot sauce to the soup.
I'm so glad I gave this place a try. I can't wait to take the husband and kids and try out the pho.
Happy Pho Time is located in a strip mall at 16929 SE 270th Pl #114, Covington, WA 98042.
The opinions of this review are entirely mine and I paid for the dinner myself. I was not compensated for the review.