8/30/16.
My new favorite day of the week is Tuesday thanks to Cafe Rio Mexican Grill. They offer a "Tasty Tuesday" deal for $5.49, where you get your choice of a burrito, salad, quesadilla, or taco meal.
The restaurant is set up like the fast-casual restaurant, Chipotle, where you choose your fillings, pay for your food, and bus your own table. And the portions are pretty big.
To save yourself time in line, download the Cafe Rio app and place your order through the app. You can also earn rewards and get specials deals through their app rewards program. You receive 1 point for every dollar you spend on food at Cafe Rio. Once you earn 100 points, you'll unlock a $10 redeemable reward to use to buy whatever you like at Cafe Rio.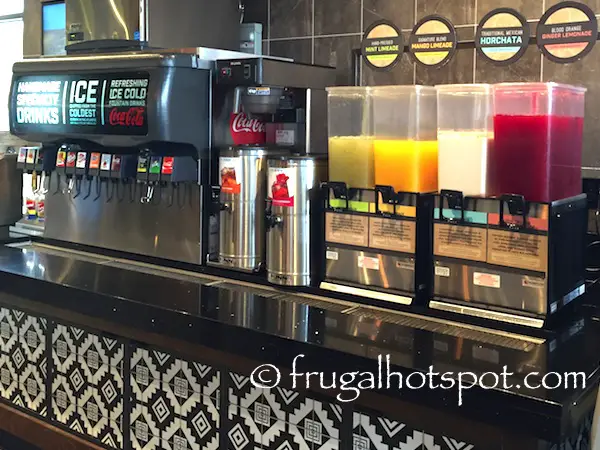 They also have some great drink additions like Mint Limeade, Mango Limeade, Horchata, and Blood Orange Ginger Lemonade.
Currently, Cafe Rio has locations in Arizona, California, Colorado, Idaho, Maryland, Montana, Nevada, Utah, Virginia, Washington, and Wyoming. Prices and offers may vary by location.
Hmm…think I'm going to head to Cafe Rio for lunch.
This review is all my own and I paid for my own meals. Gladly.