Check out the new post: Costco Black Friday and Holiday Savings 2021.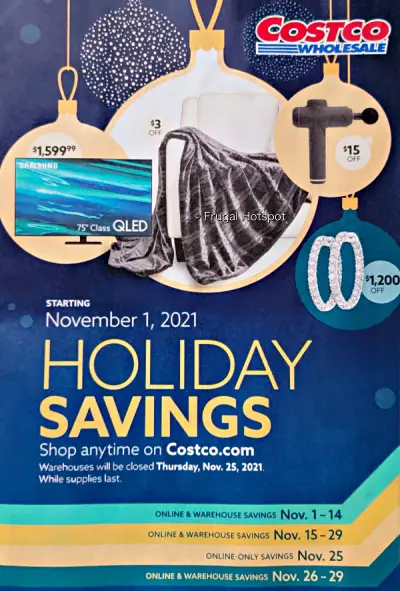 Check out the new NOVEMBER 2021 Costco Coupon Book: here.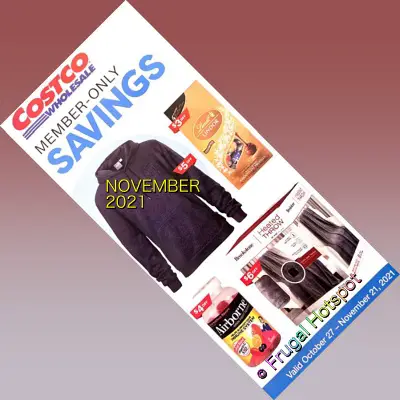 ---
9/23/21.
Here's a preview of the Costco Coupon Book OCTOBER 2021! You'll find a variety of items on sale like Chobani Flip Yogurt, Thai Kitchen coconut milk, Hershey's full size candy bars, Godiva Milk Chocolates, Greenridge beef snack sticks, Emergen-C, and my favorite, Kerrygold Dubliner cheese. There's also an electric tea kettle, wine preserver, air purifier, laptops, mattresses, gloves, lounge wear, medicine, supplements and more on sale.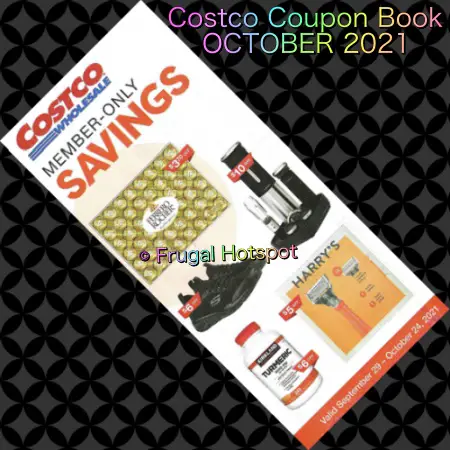 Click on 'more info' to go to the individual post of that item.
All items are while supplies last and some items have purchasing limits! Happy Shopping!
---
Costco Coupon Book 9/29/21 – 10/24/21
Page 1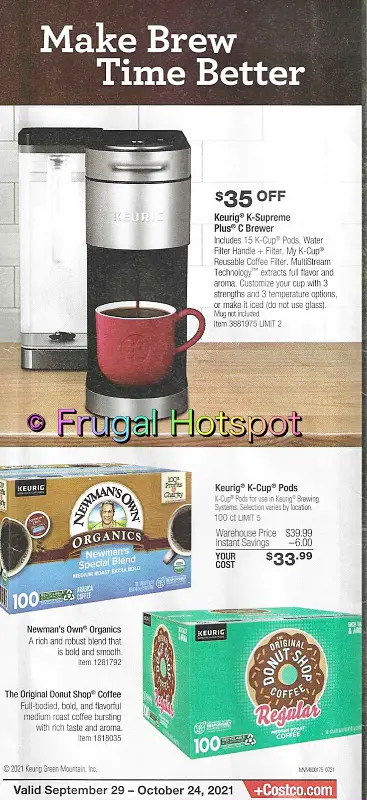 Page 2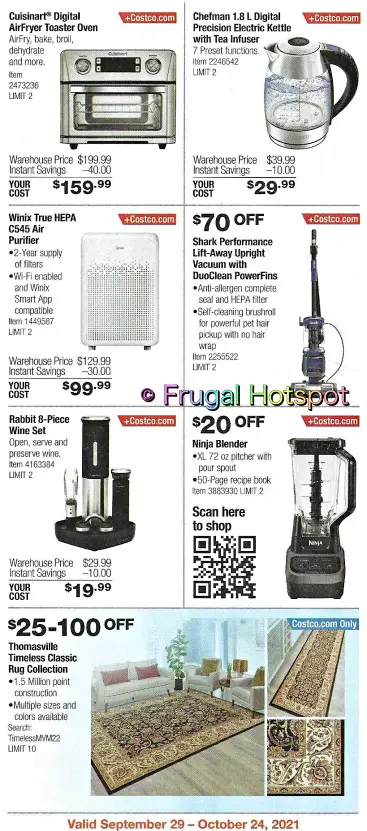 Page 3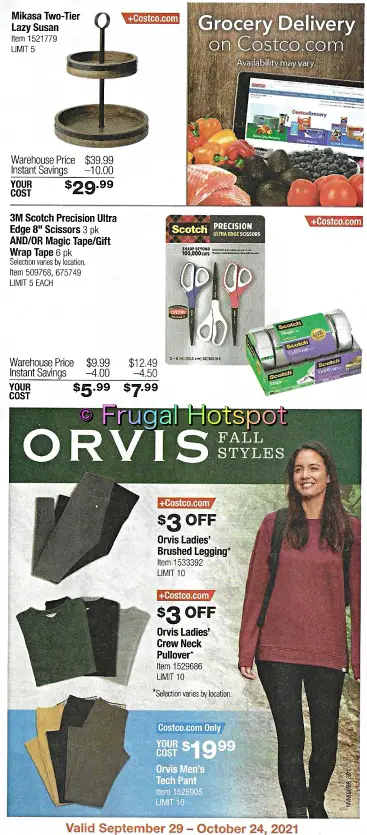 Page 4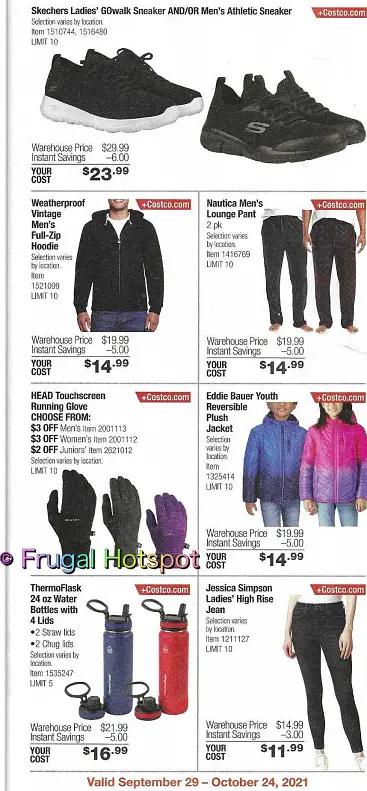 Page 5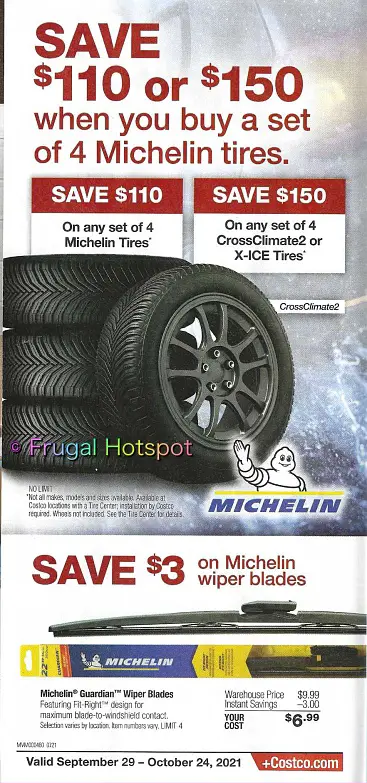 Page 6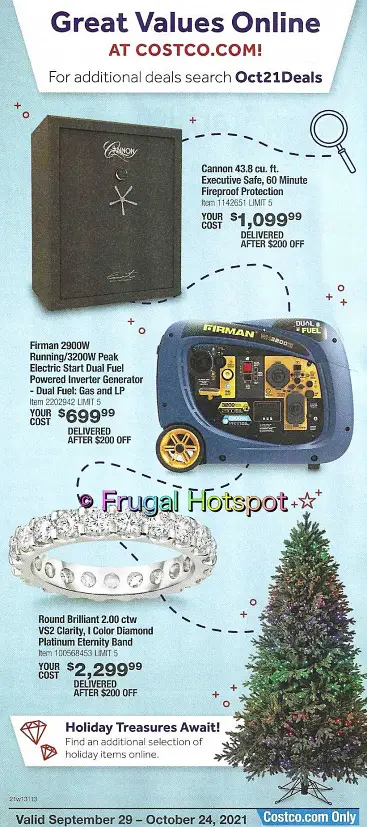 ---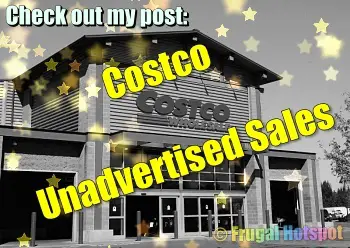 ---
Page 7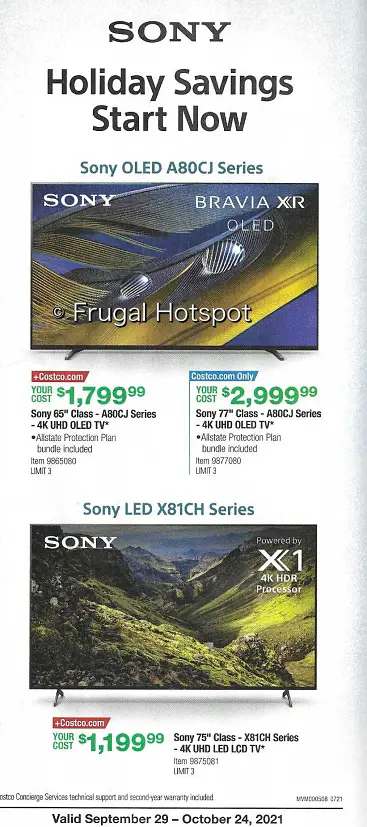 Page 8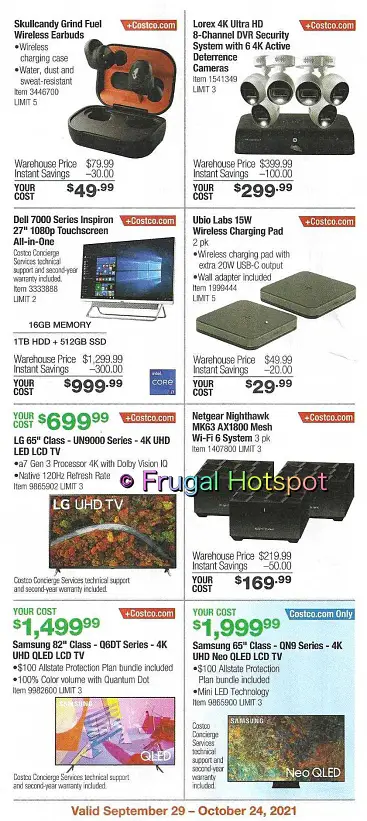 Page 9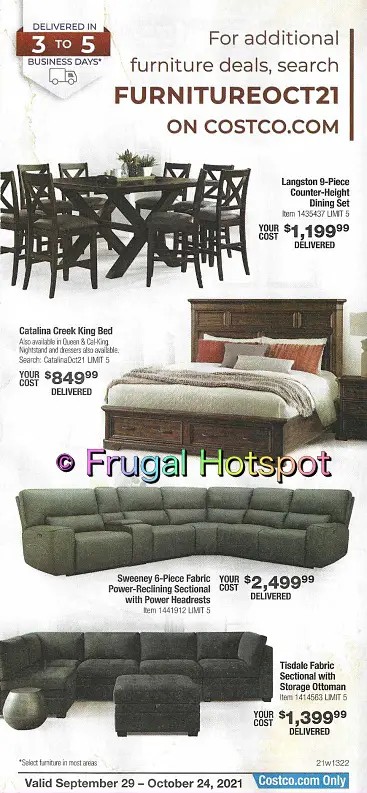 Page 10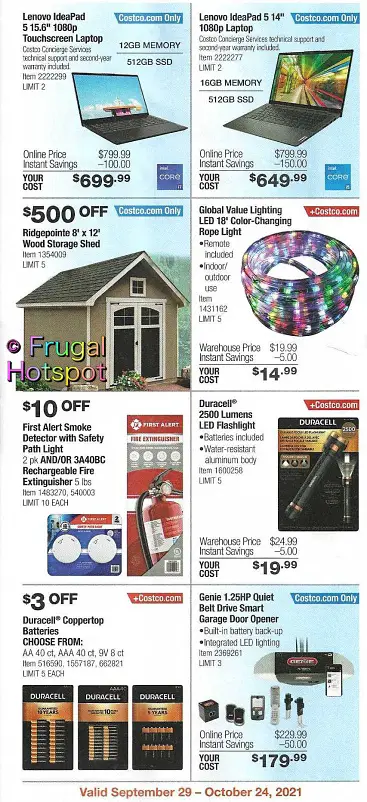 Page 11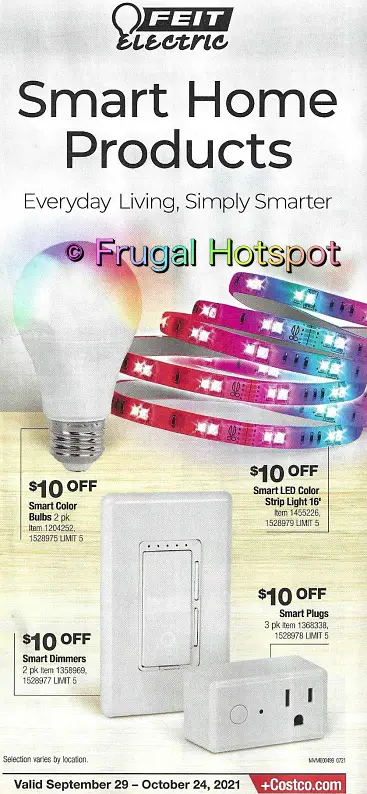 Page 12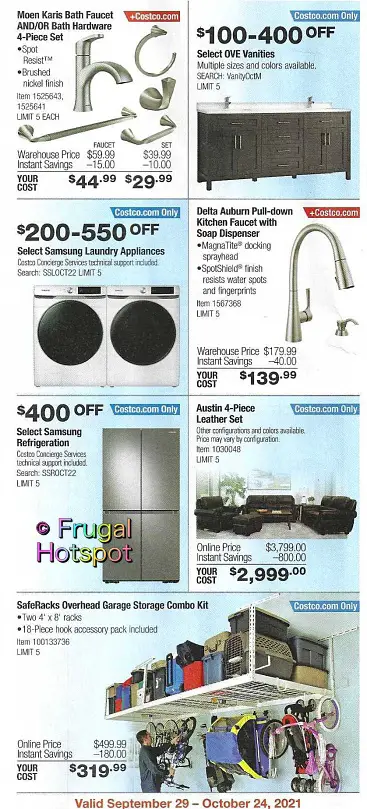 Page 13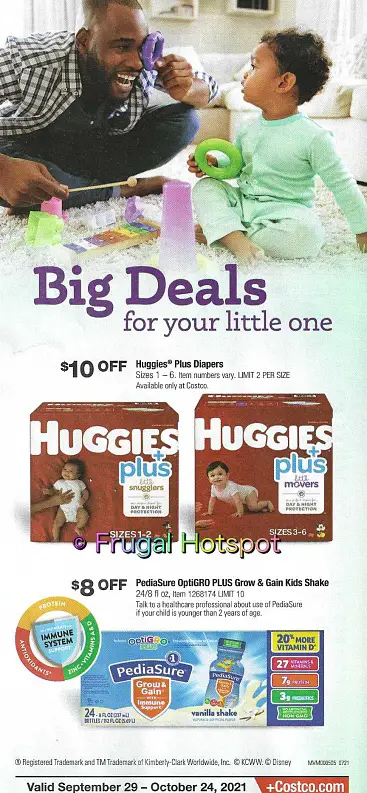 Page 14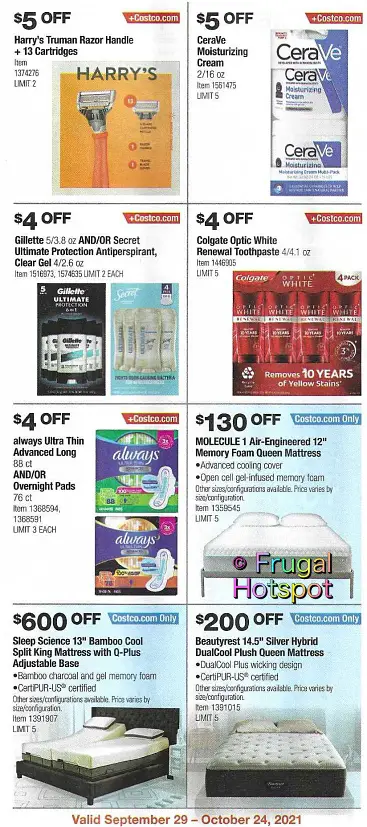 Page 15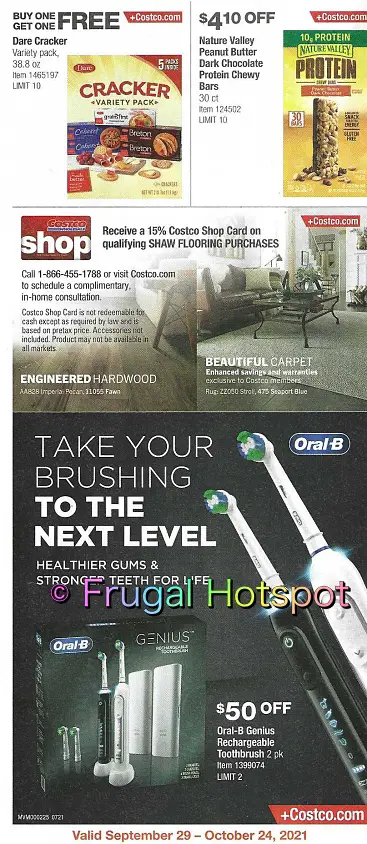 Page 16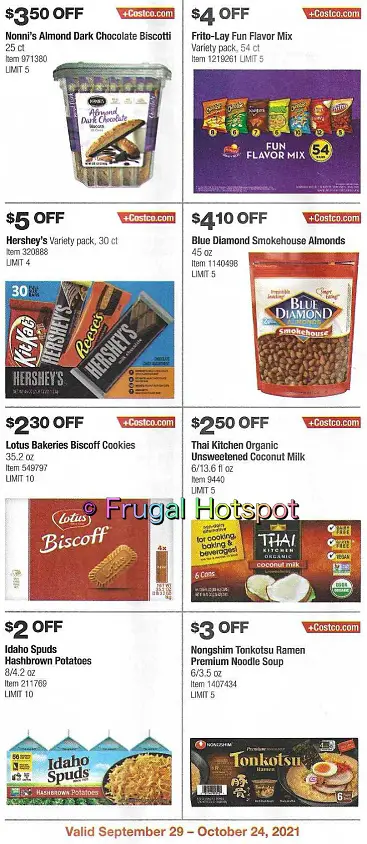 Page 17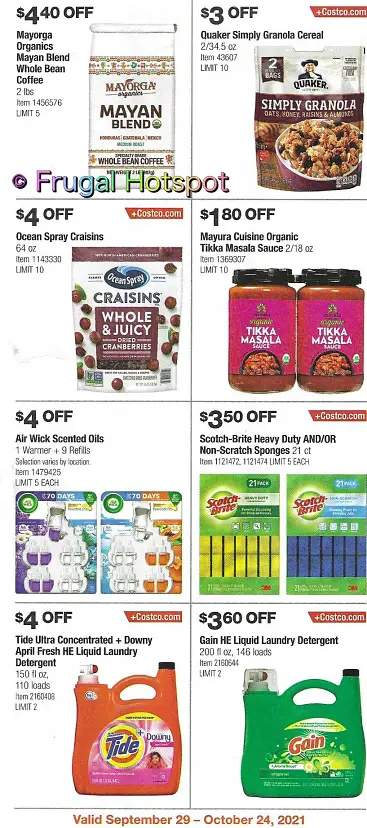 Page 18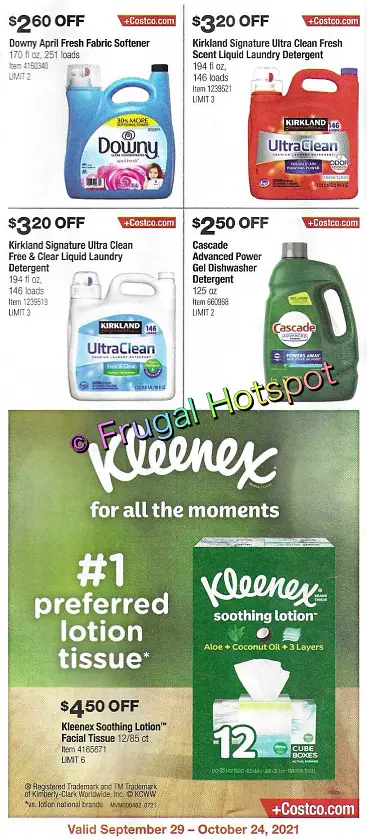 Page 19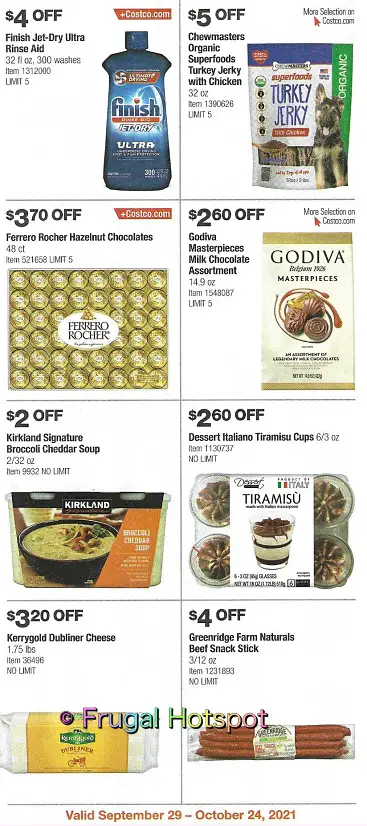 Page 20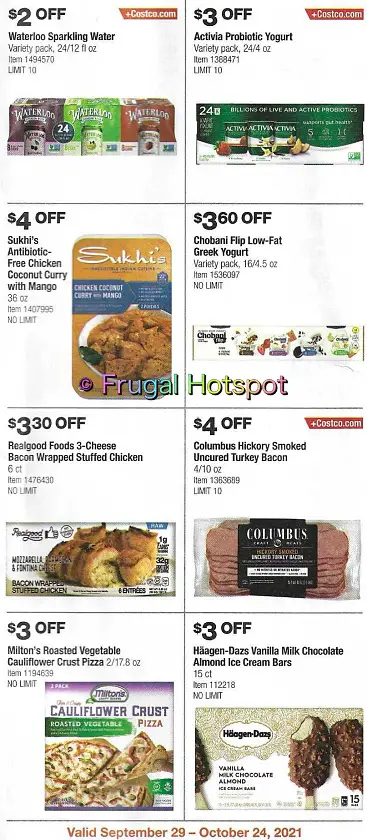 Page 21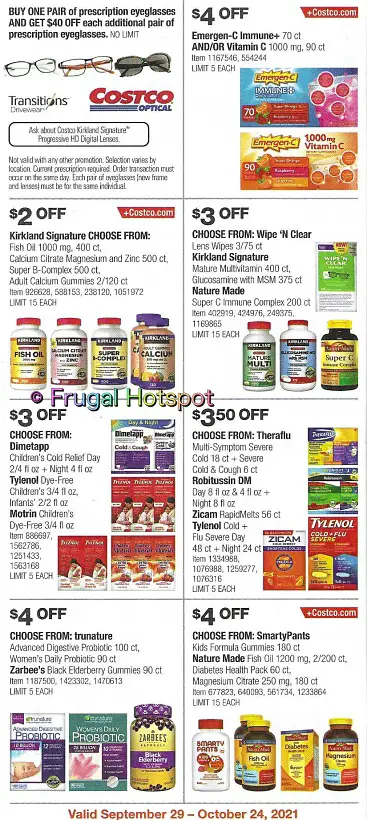 Page 22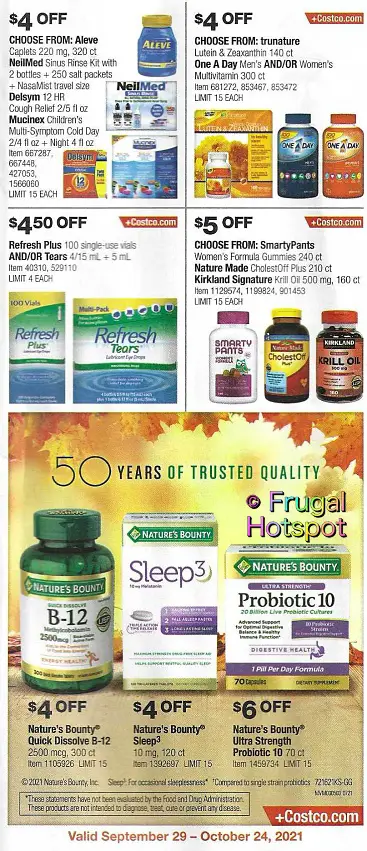 Page 23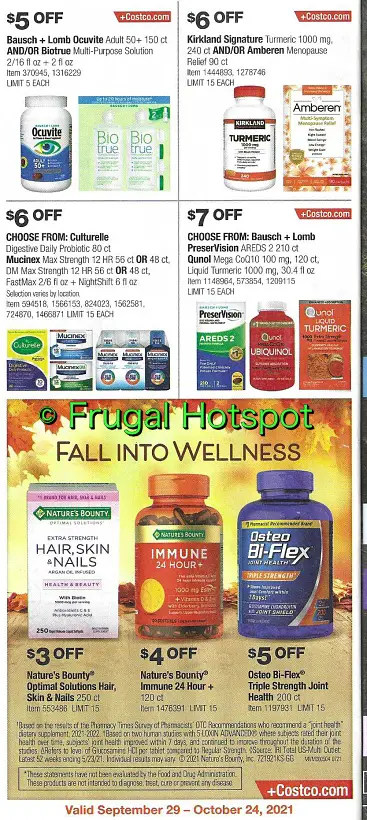 Page 24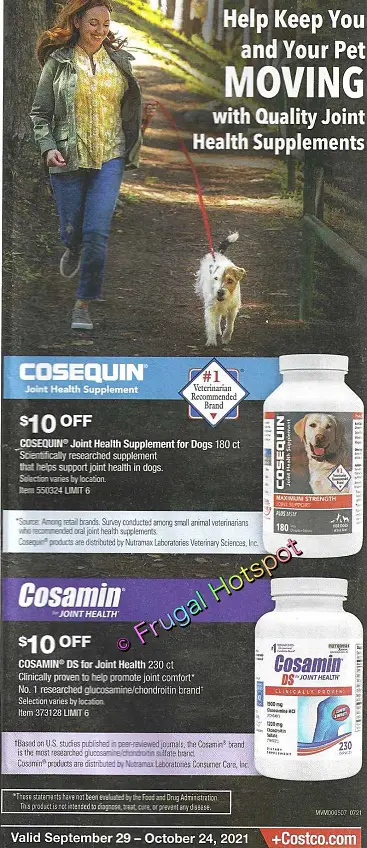 For additional online deals, search Oct21Deals or FURNITUREOCT21 at costco.com during the promotional period. Some items from the Costco Member-Only Savings Book for October 2021 may be available online for a higher, delivered price. Prices may vary by location. While supplies last, of course.
These special savings are available to current Costco members at U.S. Costco warehouse locations. These deals are not valid at Costco Business Centers.
Check out my other posts:
Halloween 2021 Candy Deals at Costco!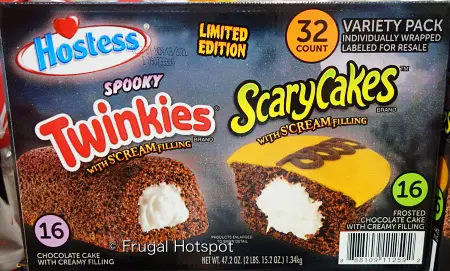 Costco Business Center Coupon Book SEPTEMBER / OCTOBER 2021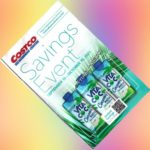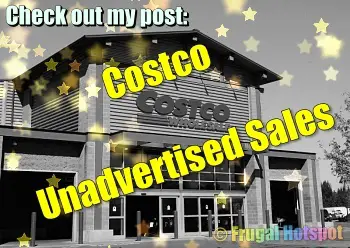 Holiday Gnomes Set of 3 at Costco!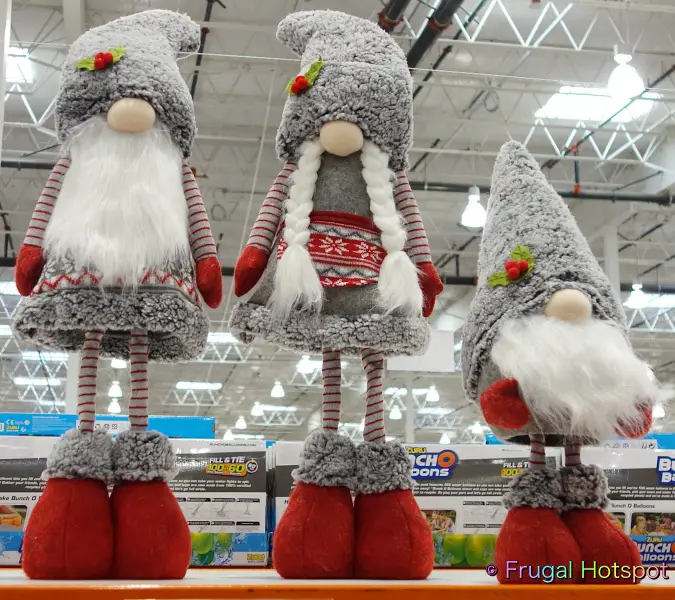 Costco Christmas Ribbon 2021 – New Designs!